Arthur Rublin to Step Down from Board of Education After One Term: SBNC Seeks School Board Candidates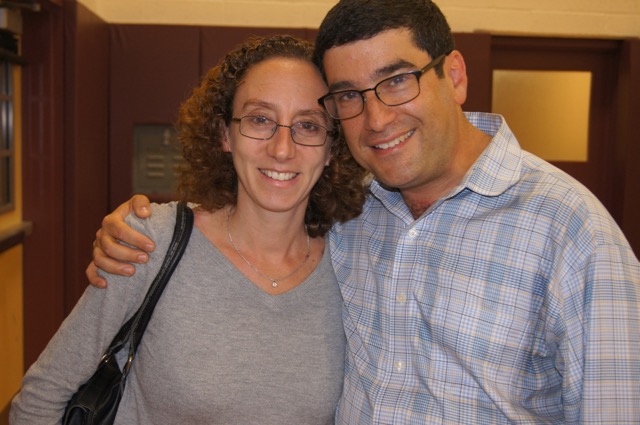 School Board member Arthur Rublin, who is eligible for re-election to the Scarsdale Board of Education, announced he will not be seeking nomination for a second term. Mr. Rublin has served on the School Board since 2015 and, for professional reasons, has decided not to seek a second term because he recently began a new professional opportunity.
Mr. Rublin commented: "I am grateful to the SBNC and Scarsdale School District voters for honoring me with the opportunity to serve the School District, its students, and the community at large."
Elizabeth (Liz) Guggenheimer, SBNC Chair stated: "On behalf of the SBNC, I would like to thank Art for his dedicated service to the school district and the community and wish him well in his future endeavors. We are pleased that Art, a longstanding community volunteer, plans to remain involved in Scarsdale and education activities through and after the end of his term."
Members of the School Board Nominating Committee (SBNC) are seeking to identify potential candidates to serve on the Scarsdale Board of Education. Over the next few weeks, SBNC members will recruit and review candidates to fill two seats for a three-year term commencing with the 2018-2019 school year.
The SBNC invites all Scarsdale School District residents to propose names of qualified individuals to serve on the Scarsdale Board of Education. A candidate must be at least 18 years old, a U.S. citizen, a qualified voter, and a resident of the Scarsdale School District for at least one year prior to the May 15th election date.

In addition to nominating a candidate to fill the seat currently held by Art Rublin, the SBNC will nominate a candidate to fill the seat currently held by Pamela Fuehrer, who is completing her first term and is eligible for re-nomination.
The SBNC held its first meeting of the season on January 21st and is now engaged in active outreach to build a robust candidate pool. The SBNC will nominate two candidates to the School Board by March 31, 2018 for the nonpartisan slate in the next school board election. The election is Tuesday May 15, 2018 at the same time and place as the school budget vote.
Interested School Board candidates should complete a biographical information form and submit it via email to the SBNC Chair, at sbncchair@gmail.com as soon as possible, but no later than 5:00 PM on Tuesday, February 27, 2018. Forms are on the SBNC website at www.scarsdalesbnc.com. Please see the "Join the School Board" tab or contact the SBNC Chair Liz Guggenheimer for further information.
Contacts:
Elizabeth M. Guggenheimer, Chair
Moira Crouch, Vice Chair
Scarsdale School Board Nominating Committee
sbncchair@gmail.com