Scarsdale Forum Hosts Winterfest 2018
The Scarsdale Forum welcomed over 100 members and guests to Winterfest 2018, its tenth annual membership party at the Scarsdale Woman's Club on Saturday, February 3. Party goers were greeted at the door by Forum President ML Perlman and Vice President Jonathan Mark as jazz pianist Angelo Di Loreto set the mood for the evening in the festive music room. Bruce Wells held court at the popular beer tasting station featuring his home brewed beers and hot dogs steamed in Yeungling Black & Tan beer for the adventurous. Plates catered a delicious buffet dinner while Forum member Merrell Clark took to the keys to entertain the
guests during the dinner hour, followed by former Scarsdale resident, pianist and composer Neil Klein. A singular moment in the evening was the musical performance of Counterpoint, an a cappella group led by pitch pipe Prentice Clark in the library. The evening ended sweetly in the dessert room where guests enjoyed the home baked goodies of several Forum members and friends and a fruit platter donated by Standing Room Only.
The Forum thanks local vendors Blair Interiors Group, Club Pilates Scarsdale, Lange's of Scarsdale, Moscato Restaurant, Parkway Café,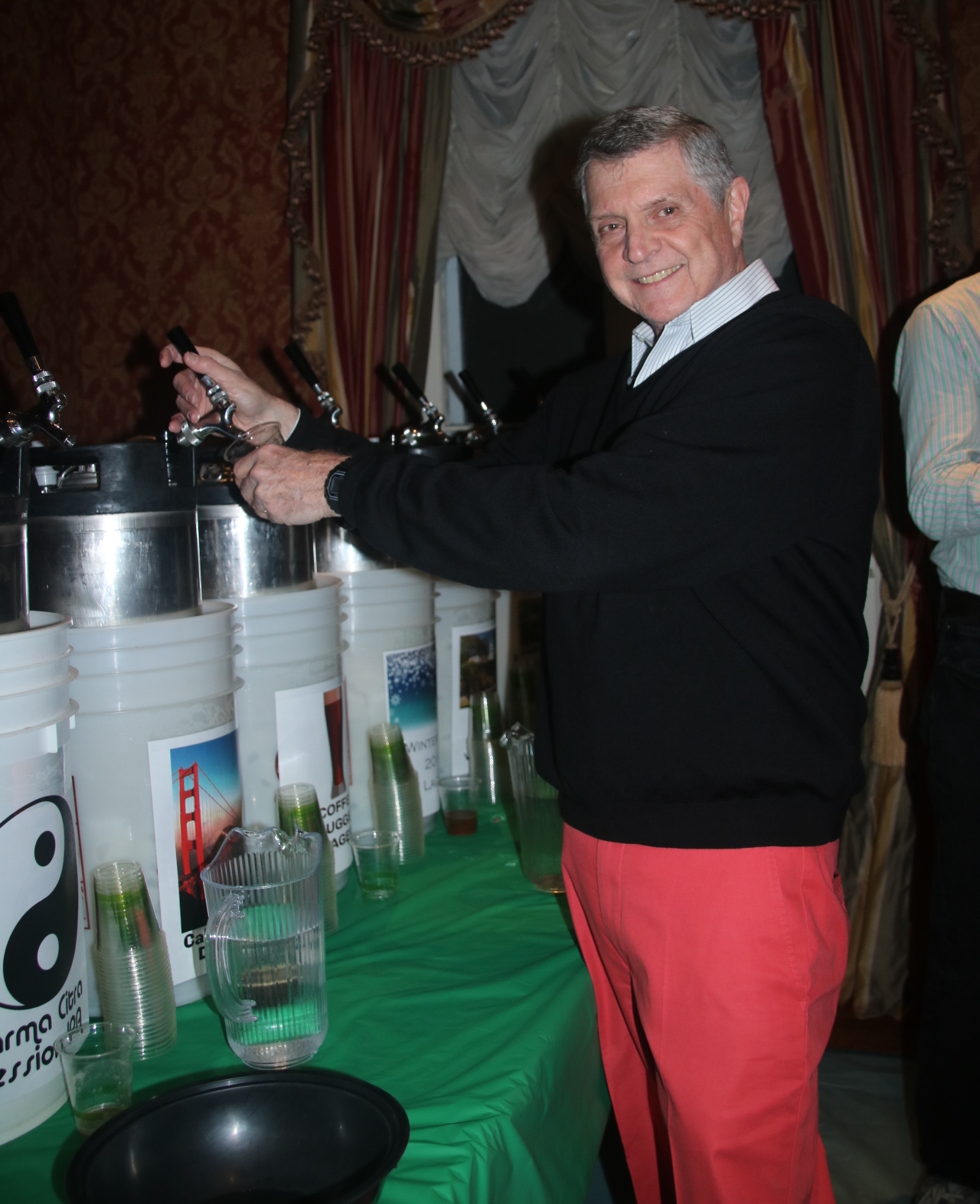 Peony, Popojito, Scarsdale Metro Restaurant, Serenity Nails, Setsuko and Vintology for generously donating door prizes for the event. The Scarsdale Forum's Sustainability Committee donated a food composting kit as a door prize in recognition of the Village food composting initiative.
The Scarsdale Forum is a 114 year old charitable organization dedicated to improving life in Scarsdale through its educational programs and activities. The Forum offers programs of interest to our community, engages in studies of the issues affecting Scarsdale and sponsors public events such as the Sunday Speaker Series. This year's Winterfest 2018 was a zero waste event thanks to the efforts of the Forum's Sustainability Committee. All Scarsdale residents are welcome to join! Visit the website here.
Photo Credit: Lisa Van Gundy