Trustee Jane Veron Encourages Volunteerism in Scarsdale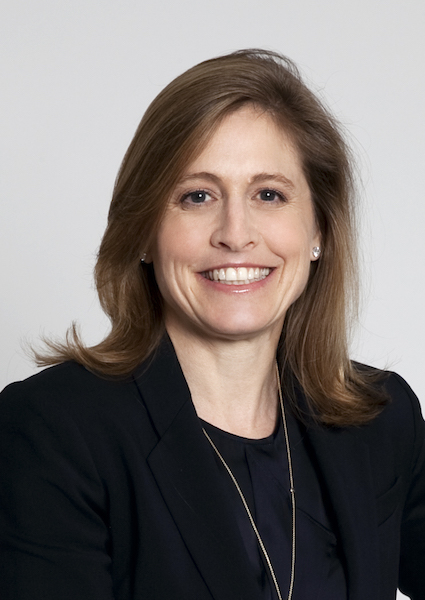 Village Trustee Jane Veron is currently running for a second two-year term. We asked her some questions about herself and her thoughts on Scarsdale and here is what she shared:

What have you most enjoyed about serving as Village Trustee?
It is a privilege to serve our community as Scarsdale Village Trustee, and I love the opportunity to make a positive impact for our residents. I am grateful to live here and want to do my part to make Scarsdale an even better place. I truly enjoy all aspects of my role, representing residents' interests, listening to diverse views, studying the data, collaborating with my colleagues and village staff. I like getting things done to advance the public's best interest, respect and enjoy the process, and feel gratified to contribute.
What do you feel have been your greatest contributions?
I am very proud of my role in advancing the library expansion and renovation project. After extensive study and visits to many libraries in the tristate area and beyond, I became convinced that Scarsdale needed to make this investment in our future. Moreover, given the generosity of the community, we had the chance to create a public private partnership that would deliver a municipal building far superior to what we could do solely with tax dollars. I knew we had to make this happen, and I worked tirelessly with my colleagues and community members to secure the bond and to guide the project.
I am also very proud of my efforts to improve Village communications. I have always believed that government works best with informed and engaged residents. As soon as I took office, I advocated for and subsequently led the Ad Hoc Committee on Communications. My goal was to make staying informed as user friendly as possible. Our Committee has made huge strides over the past year, with the introduction of the new Village website, the launch of an e-newsletter, and the creation of a long list of recommendations that we continue to pursue.
You've done a lot of work with retailers and landlords in Scarsdale Village. Are you hopeful about the revitalization of the downtown?
Yes, I am very optimistic about the revitalization of our Village Center. While e-commerce has been a big disruptor to local economies, I believe that our residents want to patronize local businesses and enjoy the community feel of shopping and dining locally. The Farmers Market is a perfect example. We worked hard to identify vendors that would resonate with consumers, and in turn, our residents have been great patrons. Foot traffic is up, vacancies are being filled, and we see an emergence of pop ups and public art. I've also worked hard to bring the community together through Village Center events such as Light the 'Dale. The key to success is working with all the stakeholders - merchants, property owners, village staff, residents, and consumers. I've regularly walked the Village with the Mayor and Village staff, speaking about parking, enforcement, and events, and we've made practical improvements in response. I'm also advocating for a comprehensive look at the Village Center in concert with the mixed-use transit oriented possibilities at Freightway so that efforts are mutually reinforcing and advancing the community's goals.
What is the status of the test that was run of various types of parking meters?
We are always looking to improve the parking experience in the Village Center as we know it is a stressor for many stakeholders. Consumers and merchants have been seeking greater functionality for added convenience and improved parking management. To address these needs, at the end of 2017 we conducted a three month pilot of new parking meter technologies in the Village Center. Currently, the outside vendor is compiling the feedback we received from over three hundred users and will be presenting a draft report to the Village Board this spring. The Village will assess on-street meter performance, ease of use, cost of installation and maintenance among other attributes in order to make a determination on how best to move forward.
What do you think are the biggest challenges now faced by the Village?
I see three challenges. The first is delivering the services residents expect in a fiscally prudent manner. From the beginning of my service as Village Trustee, well before the federal tax law changes, I've been hyper aware of the financial pressures our residents face and closely scrutinize the budget. As a member of the Board, I deliberate extensively, seeking more cost efficient ways to deliver what our community expects. The second big challenge is striking the right balance between preserving our heritage and evolving to meet the needs of future generations. This plays out most significantly in land use. As a member of the Land Use Committee, I advocated for meetings with our land use boards to hear directly from the front lines. With their help, we are compiling a list of priorities for the Village Board to address as we seek to preserve Village character. The issues are complex, and I am keenly sensitive to the tension between community needs and individual property rights. The third challenge relates to the ethos of our community. We are so much better when we come together to solve problems. No doubt, we have experienced our fair share of tension during the two recent revaluations. I have been working to carve a path forward with an improved process that garners the community's trust. I am committed to reinforcing a positive environment that encourages respectful discourse. We will not all agree all the time, but we should always welcome diverse viewpoints. Our best solutions come when everyone participates. After all, we live together as friends and neighbors.
In the aftermath of the resignation of the entire Committee for Historic Preservation, how do you think the Village should move forward with preservation of historic properties?
I understand the frustrations, and listened carefully to the input from the members of the Committee on Historic Preservation. I know that historic, architecturally significant homes make Scarsdale a desirable place to live for many. I am particularly troubled that these issues come to the fore at a time of crisis, when applicants seek demolition permits. These issues are nuanced with many competing interests, but we can do better. We have already begun to look at legislation from other municipalities as we seek to improve our laws.
Some say that residents are steering away from volunteering due to a decline in civil discourse. Do you think that's a valid point? And if so, what can be done?
For as long as I've lived in Scarsdale, I've heard our community leaders bemoan the difficulty of recruiting new volunteers. It is clear that there are macro changes that influence the way we live our lives - more dual career couples working full time, and parents juggling an ever increasing number of commitments. However, as Personnel Committee Chair, I was heartened by the positive response from newer and previously unengaged residents. In my recruitment conversations, applicants expressed the common theme of wanting to do their civic duty and to give back. Our town is filled with those willing to participate as long as their time is well spent, meaningful, productive and positive.
As Trustees, it is our responsibility to set the tone, to govern with civility and decorum. Understandably, many issues that arise are emotionally charged. We should encourage everyone to focus on the substance and the facts. One of my goals in the Communications effort is to offer to the public a shared fact base with a neutral point of view. Our system benefits from broad participation, and we all need to be cognizant that we harm the greater good by making it uncomfortable for people to speak up. Each of us has an obligation to help maintain civil discourse; we should model it and hold one another accountable.
What would you say to others who are considering serving on a Village Board or Council or volunteering in other ways?
I had the good fortune to Chair the Personnel Committee last year, and I loved recruiting volunteers for our Boards and Councils. I spoke personally with each candidate, seeking to find the right fit given their interests and capacity. There are an abundance of opportunities, and we are blessed to have a Village brimming with talented, dedicated residents. Participation on Boards and Councils enables members of the community to contribute, learn from one another, make new friends, bridge generations, and serve the public good. The work done by our Boards and Councils is essential to good government.

******
Meet and Greet:

The Scarsdale Citizens' Non-Partisan Party (SCNP) will host a "meet and greet" event with its slate of candidates – Justin Arest, Lena Crandall and Jane Veron -- on Sunday, March 18, 2018. The event will be held at the Scott Room, Scarsdale Public Library, 54 Olmsted Road from 2:00 pm to 5:00 pm. Residents will be able to meet and learn about the experience and qualifications of SCNP's candidates running for the office of Trustee. There is no charge for the event and refreshments will be available.
According to Campaign Committee Chair, Jon Mark, "With the election around the corner, we want to make sure the public has access to the candidates with the most significant and relevant experience for the challenging job of running Village government. The Citizens' Non-Partisan candidates, Justin Arest, Lena Crandall and Trustee Jane Veron have the qualifications and temperament to lead."
Mark noted that "SCNP candidates have been chosen by the Citizens Nominating Committee – a committee of thirty residents representing a cross section of the Village by geography, age and even their length of residence in the Village which ranged from two years to over 50 years. The committee members were elected by their neighbors to vet and select candidates for Village office. This non-partisan system has been in place for more than a century and remains as vibrant and relevant today as it was at its inception.
Over time, the track record speaks for itself. Our real estate is in exceptionally high demand for the schools, services and the way of life offered by our special community. Scarsdale has a AAA financial rating because of decades of competent non-partisan leadership of Trustees on our Village Board. The Scarsdale Citizens' Non-Partisan Party is proud to continue the 100-year tradition of CNC-researched candidate endorsement."
RSVP by emailing to: scarsdalenonpartisan@gmail.com.