Maroon and White Honors Winter Athletes
Details

Category: People
Published on

16 March 2017

Written by

Emma Satin and Ally Wolloch
On Thursday, March 9th, Scarsdale Maroon and White continued their annual tradition of honoring the season's athletes. At Lake Isle Country Club in Eastchester, winter athletes, parents, and coaches gathered to celebrate the successes of the season. With several teams making it to their respective finals, there was much to celebrate. Excitement and pride still emanated from the boys' Varsity Basketball Team, who made it to the County Center finals against Mount Vernon, just a week earlier.
Reminiscing on their 18-6 record, varsity Basketball captain Max Bosco recalls "our chemistry was a really big part of our season, everyone was incredibly close with one another from seniors to sophomores, and that played an incredible role both on and off the court. "After defeating Yorktown 61-44, at the Class AA semifinals, the team continued on to play Mount Vernon. While they lost the game, the team had a lot to be proud of. After rallying 26 points in the fourth quarter, and ending the game 55-55 in overtime, the raiders went out on a high note. The team looks back on their two games at the Country Center as their "dream from first stepping onto the court in high school."
After losing only three matches, the Bowling team proudly ended their season second in the section. Varsity captain Ryan Minster, who spent his entire high school career on the team, said, "it was a lot of fun, I made a lot of friends, and it was a really great learning experience, and an even greater four years." Minster believes that the future team is in great hands and that "the juniors are really great and are only going to make the team stronger."
Boys Wrestling welcomed 18 new freshmen to the team this season, and senior Harrison Booker stated that, "for a very young team we really didn't expect to end second in the league, as we did, and I was very proud of that." Joey Ballan also looked back on the team's successes mentioning that, "the seniors and juniors mentored the freshmen into the whole season, and had a really successful season after essentially starting from scratch."
Ski Team: The team's record improved as the season went on, ending by winning their final race. Senior Captain Katie Hirsch, who has been on the Varsity team since her sophomore year, mentions her love for "the long bus rides, because that's were everyone really bonds as a team." Although it is an individual sport, Hirsch states, "it really feels like a team, whenever I am skiing I can always hear my team cheering me on, and gives me a lot of confidence." Male captain, Rohan Gharekhan says " the season was really awesome, I loved every part of it. We succeeded at a lot of races at varsity and we had one skier (Nick Coeytaux '18) go to states, which was really amazing."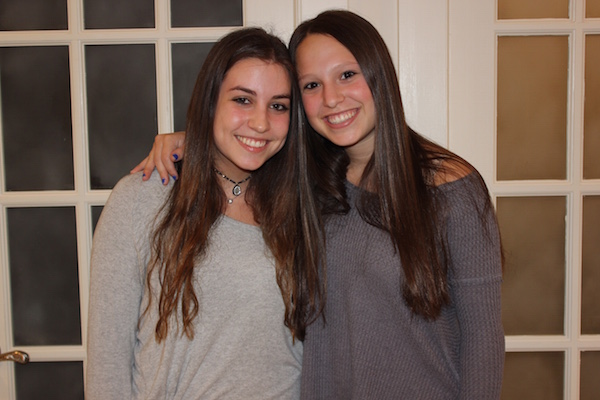 Gymnastics Team: Despite a losing record, captains Chloe Shuster and Laura Pollack, look back on their final season, "really proud of how hard everyone worked, especially the freshmen." Pollack says "the freshmen were really sweet, and really dedicated to the team. The future of the Gymnastics team is definitely good in their hands."
Track and Field Senior, Jilly Mehlman mentions "that spending time together at the Armory, and at practice has caused them to grow as a team and as people", and despite her personal season not ending the way she had wished, due to health reasons, Mehlman looks forward to continuing the sport at Yale in the fall. Greg Crowley, mentions how "the team mostly consisted of underclassmen, but they pushed each other to get better, and kept the seniors really close." He reflects on personal sickness preventing him from having the ideal season, while still winning Leagues, Counties, Sectionals, and Placing 6th at States. While not being "completely back, yet," Crowley '17, will run at Dartmouth in the fall. Kendall Bensche also reflects on her season, recalling that "the team was even closer than it has been in previous years, and that the same core group of girls has really grown up together." Bensche looks to next year saying "I'm excited to run next year at Harvard, but I'm really going to miss this group of girls"
Hockey Team: Senior Captains Robbie Kramer, and Jonathan Schwartz remember their 8-7-6 record, proud that "despite having a really tough schedule, we competed throughout, playing some of the best teams in the state," said Kramer. Schwartz mentions how the team "started from the beginning, constantly working hard and playing well. Every game was close, we were really in every single game." The captains recall season highlights like "the first time we beat Suffern and playing against Mamaroneck." Leaving behind some of their strongest players and their star goalie, Sam Seltzer '18, the future of the team is very strong.
Swim Team: Liam McPhillips mentions that "there is so much camaraderie on the swim team, and it is more than just an individual sport, despite the results being all you." McPhillips discusses sportsmanship on the team, stating that "We're really always cheering each other on and rooting for one another." The team had an extremely successful season, placing third in the section and having six swimmers, Liam McPhillips, Tanner McFarland, Ryan Lee, Aidan Wilson, Jack Callahan and Haofeng Liu, qualify for States.
Text by Emma Satin, Photos by Ally Wolloch

In Support of Dan Hochvert and the Non-Partisan System by David Irwin and Carl Pforzheimer III
Details

Category: People
Published on

06 March 2017

Written by

David Irwin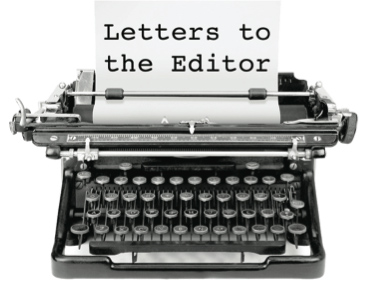 To the Editor: As someone who served with Dan Hochvert over a three year period on the Scarsdale Village Board, I had the opportunity to work closely with Dan and to observe how he performed as a Village Trustee. I am writing this letter to state why, based on my experience with Dan, I think Dan would be an outstanding Mayor for Scarsdale.
Dan was a first rate Village Trustee. He considered carefully every issue before the Village Board, and he listened attentively to the views of his fellow Trustees, the Village staff and members of the public. As indicated below, he made himself knowledgeable on every issue before the Board, and he exercised what I always considered to be excellent judgment in addressing those issues. He worked well with his fellow Trustees, persuasively expressing his views but always seeking to build consensus wherever possible. I felt that the Village Board was significantly stronger because of Dan's presence.
Moreover, Dan displays additional qualities that I feel would significantly enhance his performance as Mayor. Dan is someone who will go the extra mile to research and learn about an issue, never being satisfied with taking a position on an issue that he does not fully understand. One of the best examples of this relates to the almost unprecedented eight inch rainfall that occurred in the spring of 2007, causing major flooding throughout the Village. Following the storm, Dan was soon to be found in the Village examining the watercourses where the worst flooding occurred – he correctly felt that this would put him in the best position to assess what steps by the Village would be most effective in mitigating future flooding and what the Village's priorities should be in implementing mitigation measures. It wasn't sufficient for Dan to go out alone – he insisted that I join him so that I too could share in the knowledge he was gaining. This was typical of Dan's approach as Trustee throughout the time that I served with him.
Dan also possesses to an unusual degree a knowledge about the Village. He seems to know more people in the Village than just about anyone else whom I am aware of. He appears to know what every neighborhood association is doing and what the concerns of its members are. He keeps himself informed on the activities of the various organizations in the Village and has served on many of them over the years. As a Trustee, this knowledge gave Dan an unusual sensitivity to the interests, needs and concerns of Scarsdale residents and how they might best be addressed by the Village Board. I believe this in depth knowledge of the community would greatly enhance Dan's effectiveness as Scarsdale's Mayor.
Dan is as strong as any candidate for Scarsdale's Mayor whom I have seen over the many years that I have lived in Scarsdale. I urge residents to support his candidacy for Mayor with their votes on March 21.
David Irwin
Drake Road
Scarsdale, NY
(from Carl Pforzheimer III)

Nonpartisan System – Scarsdale's Strength
In 1911, before Scarsdale had incorporated as a village or women had won the right to vote, this community grew tired of local political fights and decided to choose its public officials by having Republican and Democratic party leaders endorse a single bipartisan slate.
Four years later when the shift from town to village government occurred, a nonpartisan caucus was convened to nominate candidates for the new Village Board. The nonpartisan system was a political innovation. The big question then (and today) was whether the adversarial two-party system really serves a small village well.
From the outset, residents felt that high caliber candidates with no need to campaign would more readily agree to serve the Village. And with a two-term limit and no party identification, Village Board members could ignore political considerations and deal with issues on their merits, as they arose.
The system resulted in tangible benefits, including top-grade municipal services and investment in public infrastructure that gave us, among other things, our extraordinary recreation facilities and programs and our school system's reputation. Scarsdale was the first municipality in the State (other than New York City) to adopt zoning, which accounts in large part for the high property values we enjoy today.
Residents proud of this community have had an enviable tradition of civic volunteerism. Political comity and sound administration have contributed greatly to the sense of well being that has been a Village hallmark.
This, then, is an important moment for citizens to step back and ask themselves if they like the kind of village Scarsdale has been.
Supporters of the system believe that it consistently produces high quality officeholders. Opponents of the system argue that it is too entrenched, not sufficiently "democratic". Let us consider the changes we might expect from a deliberate return to party politics as usual:
1. Before each annual election, we will have to listen to the static of campaign rhetoric, a phenomenon which has made many Americans cynical about their governments and doubtful about whose statements to believe and what campaign promises will be kept.
2. Fundraising, which has tainted legislatures at higher levels of government, will be inevitable for each election. Contested elections require money. Moreover, will we have to wonder whether contributions from developers, for example, are made to influence zoning or building regulations?
3. We will have to find candidates for public office who are willing to campaign. Will capable people volunteer to sacrifice the extensive time it takes to serve the Village if it entails facing the poisonous atmosphere of political campaigning? Or will "party professionals" fill up the slots?
4. Greatly at stake is our pride in our community. It is the sine qua non of party politics for one party to attack or seek to undermine the positions of the other party. As well, the contesting party has to generate a sense of dissatisfaction among voters about the elected officials they are trying to unseat. Do we want that attack mentality to influence the thinking and the decisions of our Village Board?
5. Adoption of a system of competing parties will almost certainly diminish Scarsdale's ability to hire top administrators. Truly able professionals are not attracted to places where their tenure is at stake as a result of elections that shift power from one base to another. Moreover, village managers cannot carry out their administrative functions efficiently when policy makers are divided.
Some of these conditions are already visible here. Confrontational tactics have begun to dictate the outcome of issues. We have seen issues (e.g., "The Reval") substituted for painstaking study of issues. We have seen attacks on the Village staff entangle administrative function in politics, feeding the impatience and alienation that such roadblocks to action beget. Nothing gets done while people argue.
The nonpartisan system is not perfect. For over a century it has been a work in progress. In its earliest stages the nominating process was tightly controlled. As anointed policy makers, Trustees often discussed issues and made decisions in the Board room out of public hearing and took pro forma votes at public sessions.
The system has evolved in the intervening years to the point that:
• elections are held each November for seats on the Citizens' Nominating Committee that nominates candidates for Mayor and Trustee,
• meetings of the Board and its committees are open to the public under the "sunshine" laws,
• the system's inclusive nature today belies its reputation as a home for the "establishment". More than 130 different citizens presently sit on its boards and councils, including many who are young or relatively new to the community, and
• the term limit tradition means a steady succession of new faces on the Village Board.
I am persuaded that the nonpartisan system has worked well for Scarsdale, and that the reasons we live here are worthy of strong defense through a constantly evolving, nonpartisan process of government.
It is important to support that process whenever possible and not just assume its continuation, or those who oppose it will triumph. I will be voting in the elections for Village Board members and the mayor on March 21. And I will be sure to choose those candidates who have not heretofore expressed dissatisfaction with the nonpartisan system, and reject those who have engaged in relentless personal attacks on the current board and Village staff.
Carl H. Pforzheimer III
Congressman Eliot Engel to Visit Scarsdale on Thursday March 2
Details

Category: People
Published on

26 February 2017

Written by

Joanne Wallenstein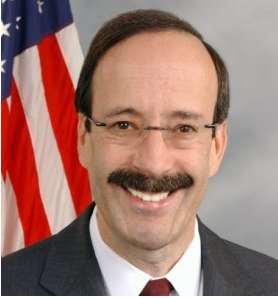 Congressman Eliot L. Engel will be the featured guest at the March 2 meeting of the Scarsdale Forum that will be held at 7:30pm in the Scott Room of the Scarsdale Public Library. This event is free and open to the public.
The Congressman, who represents portions of Westchester and the Bronx, will present "A View from Washington." Engel is the ranking member on the House Foreign Affairs Committee. He also serves on the Energy and Commerce Committee including the Subcommittee on Health, and the Subcommittee on Communications and Technology. He is the founder and Co-Chair of the House Oil and National Security Caucus, which is seeking clean, energy efficient alternatives to America's over-reliance on oil. He also sits on the Gun Violence Prevention Task Force, the Bipartisan Task Force for Combatting Anti-Semitism, the HIV/AIDS Caucus, the Long Island Sound Caucus, and the Animal Protection Caucus, among others. Residents may learn more by visiting Congressman Engel's website here.
Forum members will have the opportunity to vote on a previously released report: "Proposal of the Education Committee for a New Paradigm of Resilient Community Problem-Solving and Development of a Long Range Financial Plan in Support of the Scarsdale Schools as Its First Design Challenge." All reports are available on their website at www.scarsdaleforum.com.
Brownie Sullivan, Father of Michelle Lichtenberg, Passes Away at 99
Details

Category: People
Published on

02 March 2017

Written by

Joanne Wallenstein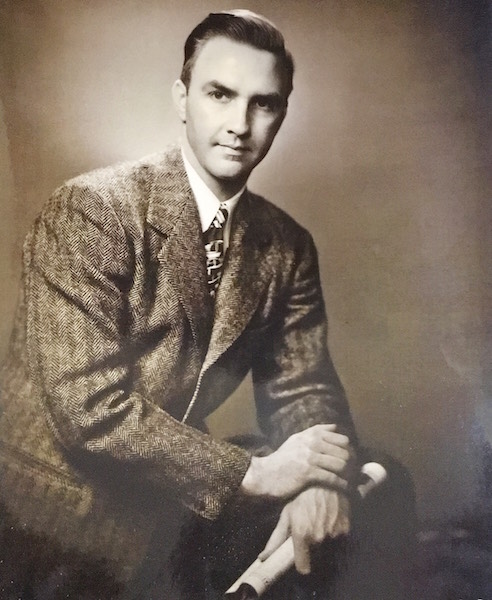 Below is an obituary for Robert Browning Sullivan, father of Michelle Lichtenberg of Scarsdale:
Robert Browning Sullivan, known to many as Brownie, died peacefully in his Bethesda, Maryland home of 55 years on February 24, 2017. He was 99, and was born on August 2, 1917 in Cleveland Park, Washington, D.C. home of his parents, Esther Price Swett Sullivan and Robert Young Sullivan, M.D. Brownie attended John Eaton School, and Western High School, where he was the football team captain.

Brownie was a 1939 graduate of Dartmouth College, 1942 graduate of Dartmouth Medical School, and a 1944 graduate of Georgetown University Medical School. Brownie was also a two year "graduate" of the Trudeau Sanatorium in the Adirondacks as a survivor of tuberculosis.

After two years of a pediatric practice, Dr. Sullivan went on to pursue child psychiatry. In addition to his private practice that spanned five decades, Dr. Sullivan was the Director of Child Center of Catholic University during the 1950's and was on the Georgetown Medical faculty for over 25 years. During the last ten years of his professional career, Dr. Sullivan was the Psychiatric Director of Regional Institute for Children and Adolescents (RICA) in Rockville, MD. Dr. Sullivan retired at 75 years of age.

During his psychiatry residence at the University of Minnesota in 1949, he met Leone Mary Stevens, who would become his beloved wife of nearly 55 years. They married November 3, 1950, and Leone passed away June 30, 2005.

Brownie had lifelong friends, stemming from his boyhood in Cleveland Park which developed into the "Poker Boys" and "Les Savants". An avid athlete, he particularly enjoyed football and tennis. He was a 50-year member of the Edgemoor Club and retired from tennis at 91. As a youth, Brownie played the trumpet and was the bugle boy for President Hoover, playing taps during the Civil War ceremony in 1930 in Washington, DC, and for several summers played reveille and taps at the Lantern Hill Boys Camp in Connecticut. A self-taught pianist, Brownie had a mean stride-style in the tradition of Art Tatum.

Dr. Sullivan is survived by his children: Mark Gregory Sullivan of Bethesda, Timothy John Sullivan of Washington, D.C, and Michelle Sullivan Lichtenberg of Scarsdale, NY and two grandsons Andrew Browning Lichtenberg of Brooklyn, NY and Alexander Robert Lichtenberg of Brooklyn, NY. One son, Gregory Stevens Sullivan, predeceased Dr. Sullivan.
An armchair philosopher and theologian with a twinkle in his eye and a playful sense of humor, Brownie was a gentleman and a scholar and much loved by his family and friends.
Memorial contributions can be made to Montgomery Hospice, 1355 Piccard Drive, Suite 100 Rockville, MD 20850 or montgomeryhospice.org.
En Garde: Scarsdale Fencer Heads to Junior Olympics
Details

Category: People
Published on

14 February 2017

Written by

Joanne Wallenstein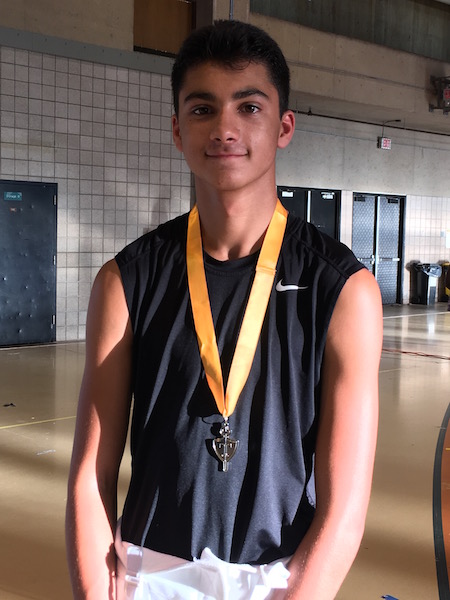 Scarsdale High School Freshman, Reza Merchant, age 14, has qualified for the Junior Olympics in fencing and will compete in Kansas City, MO, from February 17 - 20.
Reza says his strategy for success at the Junior Olympics is to "go in and fence hard, fence smart and leave it all out there!" He fences with a weapon called a foil in the U17 (under age 17) category.
We asked Reza for his thoughts on fencing and here is what he shared:
How did you get introduced to fencing?
I grew up loving "Star Wars," light sabers and also playing with knights, so the idea of fencing was very cool to me. Fencing seemed mysterious and interesting too. As soon as I tried it, I instantly fell in love.
What do you enjoy about it?
I enjoy fencing because it has a balance of tactical and physical skills. No two touches (points scored) are ever alike. Also, my experiences at my fencing club have been absolutely amazing. I have been fencing at NAFA North in Portchester since I started and the club is like a family to me. We all have each other's back and we help each other become better fencers and more confident people.
What kind of fencing do you do – please describe it?
I do Epee. The sword is the heaviest one used in fencing. The entire body is valid target area, so you can hit wherever, anywhere from head to toe. Much of Epee is tactics. It seems like the slowest of the three weapons at first but as soon as there is an opportunity to hit someone strikes.
Do you meet people from all over the country?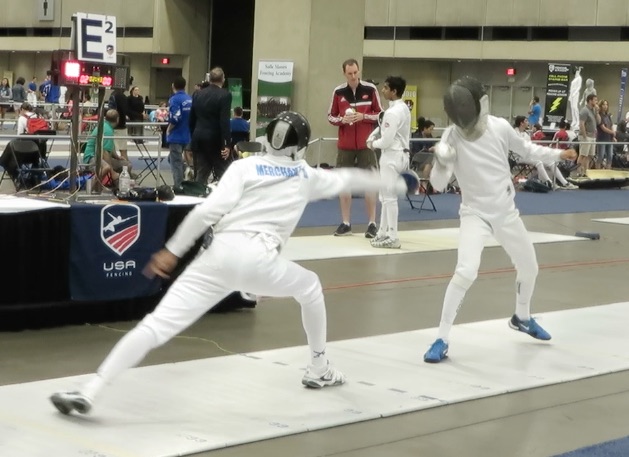 At big tournaments I see people from all over the country. It's really fun and interesting to meet all these new people and develop competitive relationships with people I never would have had a chance to meet. I remember at a Regional Tournament in Connecticut I fenced against a kid who was two years older than me and I found it hard to keep up. About a year later at a National Tournament in Texas, I fenced against him again and had a very competitive bout. The mutual respect for all the other competitors is always present and it's amazing to feel that environment.
How do you balance school and fencing?
One of the hardest parts about fencing is balancing schoolwork and training. I train for about 14 hours a week. Sometimes it feels overwhelming to go straight from intense fencing training right into studying for a big test. The most important parts are focus and commitment. Putting in the work and staying true to myself are the only ways I can handle it. During my frees in school I'll try to do as much work as I can. Sometimes I just have to take a breath and relax; fencing actually helps me do that. Even if I am in an intense fencing bout, I feel more relaxed than when I'm doing anything else. As soon as I put on my mask, it's like I'm a different person, I can be anyone I want and it's all through my fencing.
Anything else you would like to add?
A lot of people and parents are scared of fencing because they're scared they'll get hurt or it's not safe. Fencing is one of the safest and most amazing sports and is completely worth the investment of time and effort. I have become so much more confident and passionate because of my fencing. I owe a lot of that to my coach, Joe Fisher, and my friends at NAFA North.
Commenting on Reza's success, John Gonzalez, NAFA North club owner and coach and a former champion fencer himself said, "We're so proud of Reza and our three other Junior Olympic qualifiers. Our club is unique in that recreational fencers train right along with our competitive fencers with everyone contributing their experience, learning from each other and cheering each other on."