Statement from Carl Finger: Candidate for Village Trustee
Details

Category: People
Published on

06 February 2017

Written by

Joanne Wallenstein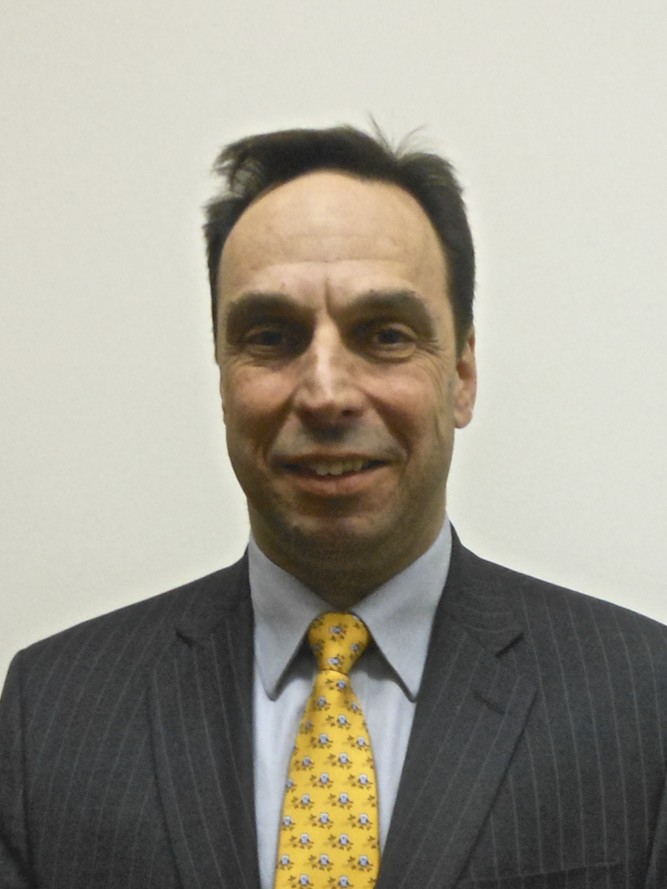 Trustee Carl Finger has been nominated by the Citizens Nominating Committee to serve a second two-year term as Trustee of Scarsdale Village. We asked Carl questions about his background, his experience and his views on village government and here is what he shared. The election for Village Mayor and Trustees will be held on Tuesday March 21st at Scarsdale Library.

From Carl Finger:

As a sitting Trustee for almost two years I have become intimately familiar with the various issues facing the village including the budget, the legislative process, and the general functioning of Village staff and government. That knowledge has permitted me to progressively advocate and legislate as a more effective trustee and that experience cannot be replaced. Prior to my service as a Trustee I served on the Board of Architectural Review, the Conservation Advisory Council, two subcommittees of the Westchester County Board of Legislatures, among other committees. As part of my professional responsibilities I have lobbied before the New York State Assembly, New York State Senate, and County Board of Legislators, as well as the County Executive, and various town boards and city councils. I have litigated against municipalities in challenging their procedural and substantive actions and thus gained singular familiarity with many of the requirements of law under which municipalities operate. I also represent numerous boards of associations and regularly review budgets, financial statements, capital budgets, bid procedures, labor issues, and other matters similar to those which come before the board of trustees. This varied experience gives me a broad perspective of government functioning.

I am a long term resident of Scarsdale having grown up in Scarsdale and lived in Scarsdale for the last eighteen years. This has provided me longer term and a broader view of many issues. It has enabled me to reach out to the community and seek opinions from those that have resided here with me since 1969 and with whom I attend school and from more recent residents whom I've gotten to know since 1998. Such history also provides me with a level of credibility when I deal with many of these citizens because of my long term relationships with them and permits me to have candid conversations. I keep in mind the transitions that Scarsdale has undergone over the years as well as those projects that did not materialize as I evaluate projects and issues that come before the Board today. I continue to envision the Scarsdale of the future as well as the Scarsdale of the present and past. As a member of the Board of Architectural review I endeavored to bring a sense of openness and availability to the community. I welcomed the public's comments and I genuinely appreciate the participation and voices of the community. I offered a sense to those appearing that while the result in any situation may not be as they sought, the process resulted in serious consideration of the points they may have raised.

As a trustee I continued to welcome and in fact seek out community participation. I encouraged the community to share their feelings and positions with me in private, by email, by phone, by letter, and by attending public meetings. I met with citizens outside of formal meetings whenever possible. The different voices lend color to the actual impacts of our decisions. I often shared the information provided to me by village staff and at meetings with people who could not attend. These efforts helped people to understand my perspective even if they did not agree. I found that more often than not, armed with the full information, people came to the same conclusions as I did. I have attempted to both represent the citizens and lead the community in appropriate situations.

As a Trustee, however, I found that perhaps the most important skill I could bring to the table was to properly and seriously question myself, the other trustees, and the staff. For instance, in questioning why we could not obtain greater reimbursement from Con Ed for repaving streets impacted by Con Ed work, I found that there was a legislative solution which would increase the Village's reimbursement from Con Ed. We subsequently enacted the required legislation which will pay substantial dividends going forward. On another occasion I questioned why Scarsdale had not audited certain aspects of Cablevision's services and this resulted in our engaging a consultant and ultimately receiving a settlement of almost $100,000.00 together with increased payments ongoing for the foreseeable future. The key was not only asking the right questions, but also an awareness of what is happening in other communities. I have sought to keep abreast of other trends in other communities which may assist Scarsdale, such as described above.

We will need to be cognizant of these and other issues as we proceed in the future. From deciding what type of technology to use for parking meters (I encouraged and voted in favor delaying a commitment of over $450,000.00 in the coming budget year in favor of what will be a cost fee or nearly cost free pilot program with individual meters), to the replacement of the Heathcote Road bridge, to the Freightway Garage, to the rehabilitation of the Ardsley Road Water Tank, to the Hutchinson River stormwater mitigation project, to overseeing the Library renovation, experience, critical thinking, financial prudence, and awareness of the history of the village, and cognizance of surrounding communities will all be necessary.
I have sought to keep an open mind from beginning to end and to make decisions that best represent the trust which the community has placed in me. I provided my thoughts and decision making process to the community in the hope that in so doing the decision will engender the understanding and respect of the citizenry. Over the past two years I have found working with the Village Staff, Trustees, and Community to be cooperative and overall an amazingly rewarding experience. I hope that I will have the opportunity to continue to serve the community as a Trustee.
Trustee Finger invites Scarsdale residents to call him or email him at carl@fingerandfinger.com at to discuss any issues of importance to you.
Meet Seth Ross, Candidate for Village Trustee
Details

Category: People
Published on

30 January 2017

Written by

Joanne Wallenstein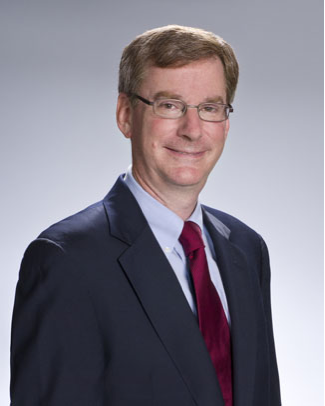 Seth Ross was one of the three candidates selected by the Citizens Nominating Committee to serve a two-year term as Village Trustee. The Village election will be held on Tuesday March 21 at Scarsdale Library.
In order to help you get to know him better, we asked him a few questions – and here are his responses.
(Q) Why are stepping up to serve the Village? What in your past civic activities prepares you for the position?
I'll answer these questions together because the answers are really intertwined. I've always believed that it's important to participate actively in one's community. Government "by the people" is meaningless if the people don't participate, and it's only as good as the character and the efforts of the people who are willing to step up.
Accordingly, since I moved to Scarsdale over 20 years ago I have done quite a bit of civic work. Scarsdale was a good fit for me in that the community as a whole works so hard to keep politics and partisanship out of local government. So I joined the TVCC (most of the functions of which have now been assumed by the Scarsdale Forum) and became a member of its board of directors, volunteered as a firefighter, and served on a number of committees, including the CNC and the Procedure Committee (which I chaired about ten years ago). I also served on and chaired the Zoning Board and the Planning Board.
In all of these roles I had the opportunity to participate and to learn about the community and some opportunity to influence outcomes. The work I was doing frequently required me to give a lot of thought to what I believed was best for the community. I also served on the Scarsdale Bowl Committee and chaired that committee in 2010. That was (maybe unexpectedly) one of the most important experiences I've had as a local volunteer because it exposed me to the examples of people who had done really outstanding service to the community, had made Scarsdale a better place, and took tremendous satisfaction in what they had accomplished. These people were great role models, and the satisfaction they got from their community service was contagious.
I am currently a trustee of the Scarsdale Foundation, a local charity that helps Scarsdale residents (as well as others) in a variety of ways and, again, exposes me to people (my fellow trustees) who do a great deal of good in the community. My 20 plus years of service in all these capacities has helped me to understand how Scarsdale functions and to develop the skill set I think is necessary for successful service on the Board of Trustees, and I think that service as a Village trustee is a logical next step.
(Q) What do you think are the key challenges facing Scarsdale today?
As always, the overriding challenge is to provide the government the Village needs, including the services and amenities that our residents expect, and to do so in a fiscally responsible manner. This has become increasingly difficult as it becomes more and more expensive for municipalities even to sustain current levels of service, not to mention upgrading services and facilities to keep pace with residents' changing needs.
This year, of course, there is an additional set of challenges. Both the second reval and the diminution of confidence in our local government that resulted from it must be dealt with. All of this is happening in an environment in which government in general has come to be widely perceived as, at best, a necessary evil rather than a really positive force.
Nevertheless, I think it's important that all of us, particularly those serving or seeking to serve as public officials, appreciate the issues we face as a community and a society and the ability of government to address those issues. Of course, those issues change and evolve over time, as do the tools available to government to tackle them, and one of the fundamental challenges of government at all levels is to evolve accordingly.
The many current threats to the quality of our physical environment comprise one such issue, and a very urgent one. The Village's food compost drop-off (the first of its kind in Westchester County) and the textile recycling bin, both at the Village's Secor Road facility, as well as the pilot LED streetlight program, are among the Village's efforts to combat some of those threats.
In response to concerns about the quality of communications between our local government and our residents, the Village's Ad Hoc Committee on Communications was formed and a new website (which is a big improvement over the previous one) was launched.
These are just a few of the efforts on the part of the Village to address changing needs and priorities. These efforts will be built upon and new ones will be launched as needed so that our local government can fulfill both its mandate and its potential as a positive force.
Kathy and Bob Steves to Receive the 2017 Scarsdale Bowl
Details

Category: People
Published on

10 January 2017

Written by

Joanne Wallenstein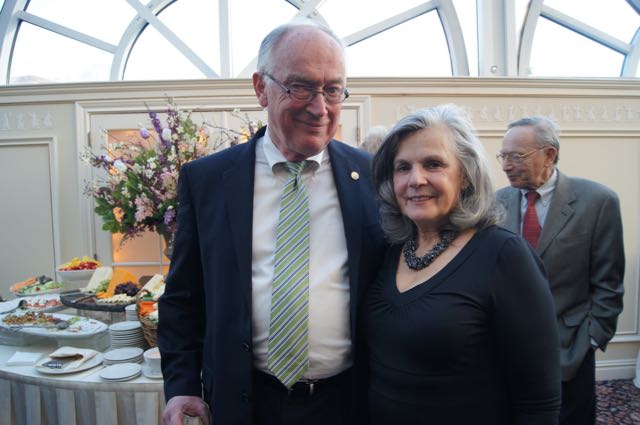 Kathy and Bob Steves, an extraordinary couple with over 30 years of dedicated volunteerism to Scarsdale, will be the 2017 joint recipients of the community's highest award, the Scarsdale Bowl. The Scarsdale Bowl is awarded annually to "one who has given unselfishly of time, energy, and effort to the civic welfare of the community," according to the Bowl founding documents.
David Lee, Chair of the Scarsdale Bowl Committee, said "Kathy and Bob have been immersed in the civic life of Scarsdale for decades; their outstanding and generous contributions to the community epitomizes the meaning of the Scarsdale Bowl."

Kathy and Bob will be honored at the Scarsdale Bowl dinner on Wednesday evening, April 26th, at The Fountainhead in New Rochelle. Lee encourages all members of the community to attend: "It is an incredibly uplifting evening to celebrate the spirit of volunteerism that permeates and propels our Village." The Bowl Committee will send out invitations March 1st .
"The Scarsdale Bowl was initiated in 1943 to recognize an individual's outstanding contributions to the civic life of this community," said Lee. The Bowl Committee, a diverse group of 16 community volunteers, selects the recipient after reviewing many worthy candidates who are nominated by the community.

Twice before, the Bowl was awarded to a husband and wife: Esther and Robert Shay in 1994, and Eleanor and Robert November in 2001, in recognition that each "set an example of civic responsibility toward the betterment of the community."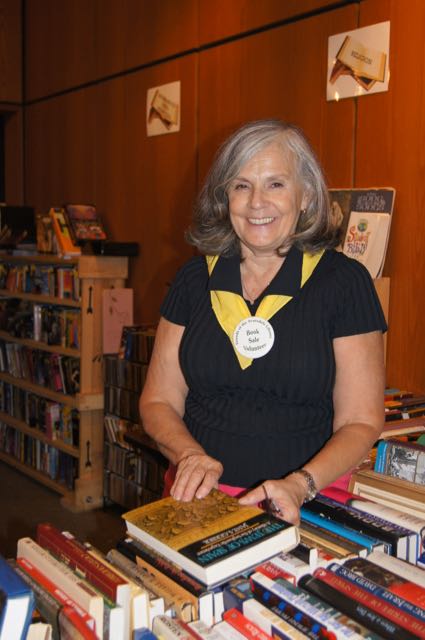 Last Sunday evening, the Committee voted to honor Kathy and Bob Steves. Delegates from the Bowl Committee including Lee, Scarsdale Foundation President Emily Sherwood, Foundation Liaison to the Committee Evelyn Stock, Committee Secretary/Treasurer Robert Jeremiah and Committee members Norman Alterman, Mona Longman and Suzanne Seiden arrived at the Steves' home on Sunday evening to announce their selection. Kathy and Bob were completely surprised. They appeared "stunned, overwhelmed, humbled and very appreciative," Lee said. Bob opened the door after feeling disappointed that the NY Giants lost to the Green Bay Packers. Bob said "I was almost speechless—very hard for me –when the Committee showed up at the house. To say I was deeply moved would be an understatement. Volunteerism is the heart and soul of Scarsdale and it has been its own reward. I'm especially pleased to share this honor with my wife. I've looked to past Bowl recipients as role models and look forward to serving that same role." And Kathy said, "I am thrilled to be honored as a Scarsdale Bowl recipient, an honor I truly never expected. To be included with my husband is extraordinary. Volunteerism has always been an important part of our lives in Scarsdale."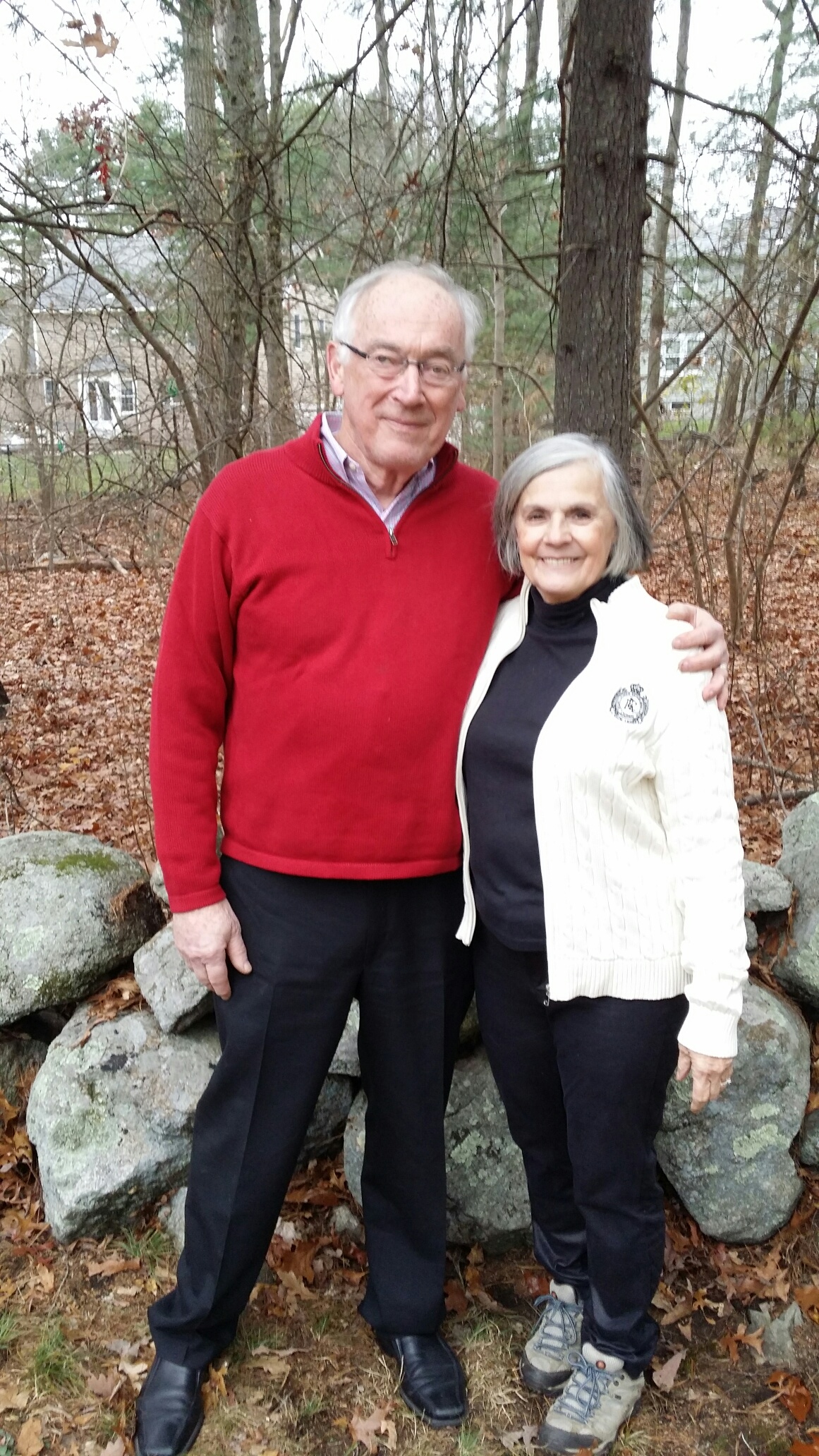 Kathy and Bob Steves have a long distinguished record of service to Scarsdale. They manage to answer the call to service in addition to both working at full time jobs. Kathy is the library Director at Cardinal Spellman High School in the Bronx and Bob is the Assistant Treasurer at Fordham University. "They have dedicated themselves to making Scarsdale a better community for all of its residents. I salute and appreciate those efforts," said Evelyn Stock.

Bob is currently the Co-Chair of the Public Library Capital Campaign Committee and has been involved in numerous major organizations of the community, including the school board and Village government, serving as both President of the Scarsdale Board of Education, and the Mayor of the Village of Scarsdale in 2015-2016. Among his long list of past civic activities, Bob has also Co-Chaired the Student Transfer Education Plan (STEP), served as a member of the School Board Nominating Committee, President and Treasurer for the Scarsdale Edgemont Family Counseling Service, and Chair of the Scarsdale Bowl Committee. Outside of Scarsdale, Bob was a Board member and President of the New York Epilepsy Institute. Bob is universally respected as a leader and selfless volunteer in the community.
Kathy is currently the Board President of Scarsdale Edgemont Family Counseling Service and a Board Member of the Greenacres Neighborhood Association and STEP.

Kathy has served continuously on community boards and has repeatedly taken on leadership positions such as: Scarsdale Neighborhood Association (SNAP) President for multiple terms, President of the Greenacres Neighborhood Association, STEP Board Co- Chair and has Chaired the Friends of the Scarsdale Public Library Book Fair for the past 10 years. She was also a member of the School Board Nominating Committee, Citizens Nominating Committee, and Chair of the Educational Advisory Board of the Scarsdale Historical Society.

The Steves' support each other's work in a low-key, behind the scenes way. For example, when Kathy is running the book fair, Bob is there working as a cashier or hauling books. When Bob was running a STEP event, Kathy set it up. Their partnership is dedicated to the best interest of the community. The Steves summed up their emotions, "We are truly delighted and honored to be this year's Bowl recipients. We share a strong belief that service is an essential part of being a member of a community. We have benefitted greatly from working with so many great people who also share that belief."

Kathy and Bob's greatest joy is their family; they have been married for 46 years. They have three children: Karen lives in Mansfield, Massachusetts and administers a program for autistic children; Matthew works with book dealers and lives in Scarsdale; and Michael, owns a marketing company and lives in China.
Please join the Bowl Committee on April 26th at the Fountainhead to honor Scarsdale's spirit of volunteerism and Kathy and Bob Steves.
Photo Opps: Emily Hirsh Honored, Scarsdale Boys Excel at Ski Race
Details

Category: People
Published on

23 January 2017

Written by

Joanne Wallenstein
Here are few photos from this week in Scarsdale.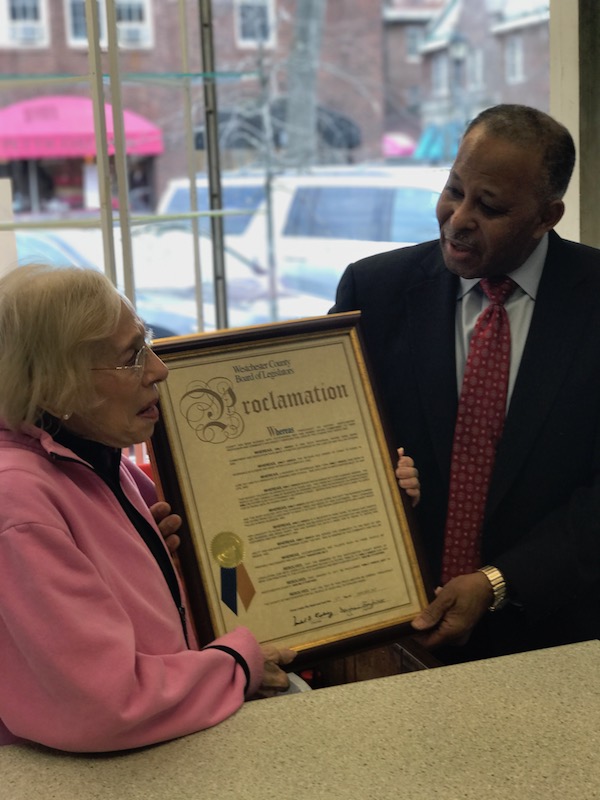 On Thursday, January 19, 2017, County Legislator Ben Boykin honored Emily Hirsch, owner of Candy 'N Cards, with a special proclamation from Westchester County. After 50 years, Ms. Hirsch's doors will be closing at the end of the month, so Boykin wanted to do something to honor her on the occasion. He visited the store and presented her with a framed proclamation, which declared January 31, 2017 "Emily Hirsch Day" in the County of Westchester.
On Saturday, January 21, 2017, Heathcote fourth grader William Lemerond and second grader Charles Lemerond competed in a ski race, the Giant Slalom at Ski Sundown. Over 40 U10 boys competed in the race. William came in third, and Charles came in 4th.
Scarsdale Varsity Players Compete at the Disney Girl's Soccer Showcase
Details

Category: People
Published on

04 January 2017

Written by

Joanne Wallenstein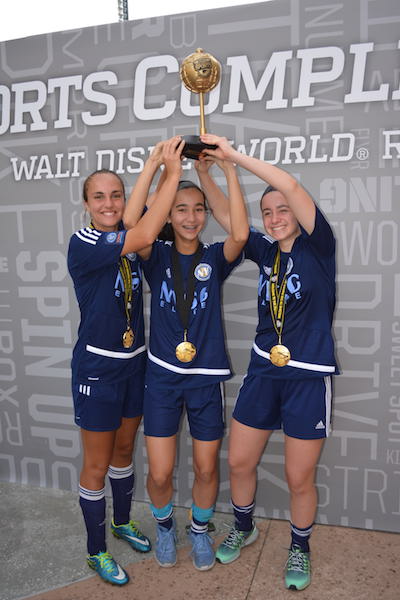 Nayumi Parente, Carly Rubin and Allison Stafford, all on the Varsity A soccer team at Scarsdale High School, are also members of a club soccer team that competed at the Disney Girls Soccer Showcase in Orlando over New Year's weekend and won a championship in their age group. The team, New York Soccer Club Elite 2000 Sapphire, won its U-17 bracket against top teams from Colorado, Kentucky and Florida and then, in a thrilling contest prevailed over the winner of the other U-17 bracket, New Jersey-based STA Morris United, by a score of 1-0.
A total of 346 girls teams from throughout the United States competed in the 2016-2017 Disney Girls Soccer Showcase at the ESPN Wide World of Sports Complex in Orlando. This year's event featured teams from 36 states, in age groups ranging from U-15 to U-19, representing the highest level of girls' soccer in the country. More than 200 college soccer coaches attended the tournament and watched the games to identify and observe potential talent for their programs.
Parente, a striker, Rubin, a mid-fielder, and Stafford, a defender, are each key members of NYSC Elite 2000 Sapphire, which won its first game against a team from Kentucky 2-1, tied its second game against a very physical opponent from Colorado 1-1 and won its bracket with a convincing 4-0 win over a team from Jacksonville, Florida. Taken together with their 1-0 victory in the championship game, the team collectively outscored its opponents by 8-2 over the course of four games. The fact that they surrendered a total of only two goals was especially noteworthy.
The experience was a memorable one for all three girls and the closeness and camaraderie among all the players was great to see. Each of the girls is looking forward to continuing the season during the spring of 2017, which will include a trip to Richmond, Virginia in March to compete in the Jefferson Cup, another high profile national girls soccer tournament. And when the 2017-2018 school year begins in September, they each expect to continue their soccer career at Scarsdale High School, hoping to carry over some of the magic they brought to the 2016-2017 Disney Girls Soccer Showcase toward their goal of a third straight section championship for the Raiders.