Beloved Tennis Professional Ian Longua Passes Away Suddenly at Age 44
Details

Category: People
Published on

20 July 2017

Written by

Joanne Wallenstein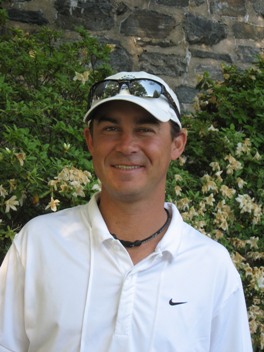 Beloved tennis and paddle pro Ian Longua passed away unexpectedly at the age of 44 at his home on July 19, 2017. Longua led a very successful racquets program at Scarsdale Golf Club and also taught at Rye Racquet for many years. He was an avid sportsman and played tournament paddle, competing in the nationals.
His dynamic personality attracted many new players to the tennis and paddle programs at Scarsdale Golf Club. To young players he was a mentor and coached some successful local players privately. Each year he organized memorable trips to Palm Island, Florida for pre-season training for members of the ladies tennis teams.
Many of the club members and his paddle partners considered him a close friend and he had a gift for making personal connections. He was affable, outgoing and supportive and welcomed players of all levels to the courts. He was well known throughout the paddle and tennis community in Westchester and will leave a void on the courts.
He worked up to the day of his passing and members of the club, co-workers, staff and his paddle buddies were shocked to learn of his untimely death.
Ian came to Scarsdale Golf Club in 2007 as the Director of Tennis from Manursing Island Club where he was the Assistant Tennis Pro for six years, and was promoted in 2012 to Director of Racquet Sports. Growing up in New Hampshire, as the son of a tennis professional, he played tennis for virtually his entire life. He learned all aspects of the sport from his father, the former Head Pro at Palm Island Resort in Florida, who passed away earlier this year. Ian was a passionate fan of the Patriots and Red Sox.
Ian graduated from Concordia College in Bronxville, NY where he earned his Bachelor of Arts Degree. He played N.C.A.A. tennis and was nationally ranked in the top 10 for four years. Ian and his partner won the NY State Regional Men's 5.0 Doubles and participated in the Men's 5.0 National Doubles Tournament.
Early in Ian's career he worked as an Assistant Tennis Pro at Sunningdale Country Club, Bronxville Field Club and American Yacht Club.
He is survived by two sons, Zach and Bryce, by his mother Marguerite Longua, sister Courtney Longua and hundreds of friends and sportsmen. A memorial service will be held at Lloyd Maxcy & Sons Beauchamp Chapel, Inc. 16 Shea Place New Rochelle, NY 10805 on Saturday July 22 from 11am to 1 pm.
SHS Graduates' Summer Internships
Details

Category: People
Published on

12 July 2017

Written by

Carly Gickenhaus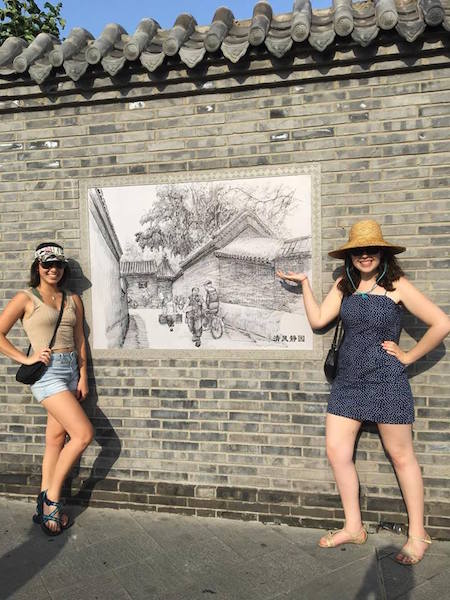 The summer following their freshman year at college, many SHS grads have thrown themselves into the unchartered territory of real world. Facing responsibilities and expectations beyond those of professors and parents, you sink or swim, learning quickly how to be composed and communicate in an unfamiliar environment. The summer break gives college students an opportunity, outside the constraints of an academic curriculum, to explore what they find interesting enough to invest their lives in after the four years that pass much too quickly. The course of summer jobs and internships also gives teenagers a chance to think about what they don't want to do for a living. This kind of exposure, though exhausting, will prove useful by senior year of college during the panicked rush for employment.
As a summer intern in the Office of U.S. Senator Kirsten Gillibrand, I roll up my sleeves and get into the weeds of constituent casework. My role, though small, feels especially meaningful in a political climate of unprecedented, vicious partisanship, where many of the voices that govern public discourse have never been inside the institutions defining American democracy. My colleagues, thirty student interns, comprise the freshly energized new generation of leadership, sharing a youthful perspective we hope will serve our government. Trading in bathing suits and sweatpants for the frustratingly vague "business casual" attire, it is refreshing to try a new a new routine and play grown-up for a few months. Training for my rowing season at 5am before a Metro North commute and hot, sticky walk down New York streets in a thick, knee-length skirt and blistering heels is not how I always pictured my summer vacation, but after helping New York constituents in my office, I would not want it any other way. Luckily the work grind is only temporary for the college student and in a few weeks, we can return to the sheltered bliss of college life.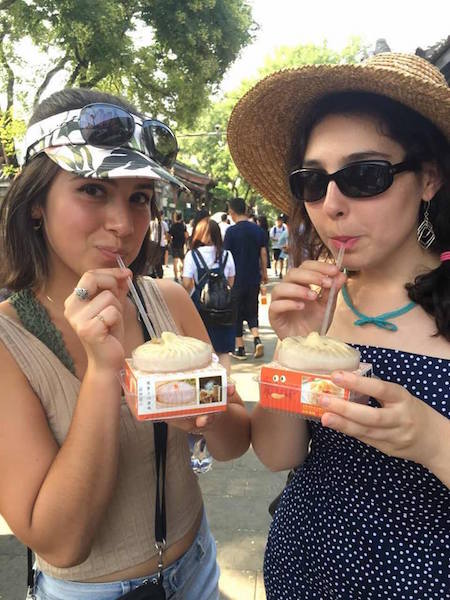 Abby Goldstein '16 is spending two months at Princeton in Beijing, on a strict Chinese language pledge with intensive instruction in class and on her own. Goldstein first travelled through Laos and Myanmar for a month, which was "really interesting to see, especially because the tourism industry hasn't hit those countries yet as dramatically as others places in Southeast Asia." The Beijing program has proven to be extremely intense and challenging, but rewarding because Goldstein can observe her Chinese language skills progress daily, while also learning about Chinese education and society. She also studied in China two summers ago through NSLI-Y, a U.S. State Department scholarship program, but this summer's program is a much different experience because of the elevated level of intensity and the independence.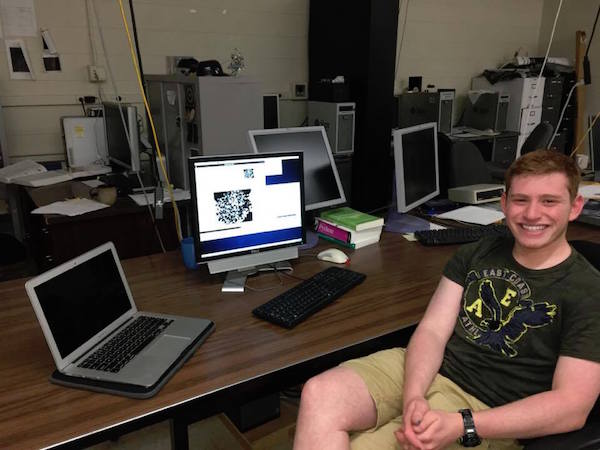 Harry Chalfin '16, a rising sophomore at Brown University, stayed at Brown this summer to work on a research team with physics professor Ian Dell'Antonio. Chalfin received a grant through Brown's Undergraduate Teaching and Research Awards program to fund his summer research. "We are making use of a phenomenon called weak gravitational lensing in order to detect the presence and abundance of dark matter in distant galaxy clusters." He says this project on "dark matter" will teach physicists something about a type of matter that is not made up of "atoms" like the familiar matter of everyday life. Chalfin calls dark matter a "major mystery in physics" since "mankind does not yet understand the composition of the vast majority of the universe!" Chalfin is excited his research position serves as the first major step in his dream to become a professional physicist. His passion for physics began in high school, and three years of physics enthusiasm has culminated in this unique opportunity. Chalfin is "bothered but also incredibly excited that some of the most fascinating mysteries of the universe--such as the nature of dark matter--are still unknown to mankind." He is thrilled and fueled by the hope of discovering untouched scientific truths.
Matt Drescher '16, now studying at Bucknell University, is spending the summer working at the Wildlife Health Center at the Bronx Zoo. For nine hours a day, Drescher helps hospital assistants and veterinarians take care of sick, injured, and quarantined animals. His daily tasks include making morning rounds, feeding animals, cleaning, creating diets, and completing maintenance projects. "I really get to see how my efforts help out these animals, and I also get to see how a widely regarded zoo hospital functions," says Drescher. On weekends, he works at the Veterinary Emergency Group in Greenburg. Working seven hour days, Drescher is exposed to the inner-workings of an emergency veterinary hospital. He says "the most interesting part of this internship is seeing how the veterinarians triage all the incoming emergencies, especially when there are many at once."
Nico Stainfeld, a student at Stanford University, is staying in California this summer working for a venture capital firm called Foundation Capital. As a "Management Science and Engineering" major and Computer Science minor, Stainfeld is hoping to work in Business after graduation. Stainfeld is working on research and strategy in the asset management industry to inform the firm's future investments and ventures in larger startups. "I chose this because I'm really interested in technology and finance, and trying to explore whether VC could be an interesting career," Stainfeld shares.
Michael Blank '16, an Economics and Government double major at Georgetown University, interns for Congressman Eliot Engel (D-NY 16th District). constituent casework, answering phones, filing their visas and green cards, citizenship status, social security issues. Blank loves direct communication with constituents because "the nature of the work lets you see exactly how the work you're doing helps people." He says the more efficiently he works, the more people's lives can be improved. For example, "If I'm doing a green card case that person is out there freaking out by they might get deported if their file just waits there and isn't worked on." The long hours and tedious paperwork pay off. "Recently, a couple came into the office to thank my supervisor for helping her obtain her green card and she was crying of joy, so I really got to see the impact that this kind of work could have."
Eliza Brosgol '16 interns at a law firm in New York City. She works from 9:30 to 5:30 Monday through Friday. She enjoys having a schedule that varies, so there is no set daily routine for her in the office. Her work includes researching, summarizing a deposition, drafting an affidavit, reviewing board minutes, and organizing the files of cases. Brosgol has attended court several times with partners at the firm, listened to conference calls, met with a judge, and gone to a real estate closing. The lawyers give their intern any documents that they think she may find interesting to read, such as memorandums, appendices, exhibits, correspondence, and a consent decree. Since Brosgol is considering attending law school, she says "this has been educational and valuable to see what it is like to work at a law firm and to get work experience in a corporate setting." Brosgol faces an additional challenging layer in her summer work as a collegiate athlete. Commuting back to Scarsdale after a ten hour day, Brosgol makes her way to the turf where she spends hours running, lifting, and working on her ball skills for her upcoming fall lacrosse season at Haverford College.
Julia Talish '16, a sophomore at Vanderbilt University, interns at a private equity firm in New York City. The firm specializes in aerospace and defense companies. Working 9-6 as an investment summer analyst, Talish enjoys having responsibilities that vary from day to day. "I prepare investment criteria checklist, read confidential information memorandums, prepare investment committee memos, and help to organize various information for the legal team." Her biggest project so far this summer was to develop an engagement committee memo on a portfolio company, which she presented to the partners of the firm. "Through this project I learned the various ways companies are valued, developed models, and attended meetings with several investment banks to better understand how deals are financed." Since she hopes to work in finance one day, Talish has embraced this opportunity to explore the daily lifestyle and company culture.
When students return to school in the fall, they hope to have a renewed sense of direction after a taste of the professional opportunities of the adult world.
Carly Glickenhaus will be a sophomore at Georgetown University in the fall, studying Economics, with minors in French, and Science, Technology, and International Affairs. She is a rower on the Division I Varsity Crew team. This summer, she works as a Constituent Affairs intern in Senator Kirsten Gillibrand's Department of Military and Veterans Affairs.
SHS Assistant Principal O'Gorman Sheds Light on Changes to School
Details

Category: People
Published on

26 June 2017

Written by

Louisa Blatt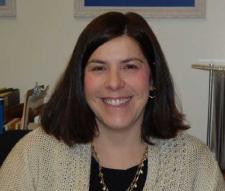 This past September, Andrea O'Gorman moved up from Director of Counseling to Assistant Principal of Scarsdale High School. In this interview with recent Scarsdale High School graduate Louisa Blatt, O'Gorman discusses upcoming changes at SHS and her new role at the school. O'Gorman has served as a dean and as the Director of Counseling at SHS during her fifteen-year-long career at Scarsdale.
Question: What are your opinions on the upcoming changes to the schedule with the elimination of homeroom and lengthened class periods?
Our new schedule, while a bit confusing to digest at first, is not all that different from our current schedule in substance. It will continue to meet the needs of our students, in that it provides tremendous flexibility and the ability to meet an extraordinary number of course requests. With the loss of homeroom three days per week, it will be an adjustment. We will need to monitor this change in particular, to see if we can work out logistics in some other way. Homeroom has served as both a small break in the day and a chance for certain student organizations to meet more regularly, but also a way to communicate with students in unobtrusive ways. While the extra time added to class periods may seem daunting for students, it is my hope that we will find ways to incorporate ways to use the time for personal interactions and not merely additional "seat time for students." Despite initial feelings about these changes, everyone agrees that we will need time to see it in action and then discuss its effectiveness.
Q: What steps are currently being taken to improve school wellness?
Student wellness has been a topic of discussion for several years now at SHS. This year, the district's compact committees focused on issues of student wellness and our recent Tri States visit studied the work in depth. There are so many initiatives going on and I recommend looking through the self study that was published recently from the office of our Assistant Superintendent of Curriculum and Instruction, Ms. Lynne Shain. At SHS, some of our work has been a study of homework, which involved an in-class calibration exercise, the institution of homework-free breaks and a series of surveys to students and teachers. Other work has focused on the student experience with additions of extended library hours during testing weeks, PTA sponsored snack breaks, and wellness-focused activities provided by our student government and student organizations. Our own Compact Committee, and Wellness Team continue to look for ways to promote student wellness through education, discussion and policy changes.
Q: Freshman orientation is being shortened this upcoming year. Was this just a scheduling change or were there other reasons?
For the past several years our freshman orientation has been planned over a day and half prior to the opening of school. In the 2017-18 calendar, there is only one conference day planned prior to students reporting to school. We condensed the orientation program to one day, keeping most elements of the program in place, including the assembly, student tours of the building and release of schedules for freshmen. Civ Ed advisors and Peer Leaders will continue to lead the orientation and students will have a chance to find their classes and prepare for the first full day of school on Tuesday, September 5th.
Q: The high school is undergoing a lot of construction. How do you see the construction process as well as the actual new facilities affecting the future?
Our construction projects are well underway! Our new fitness center will focus on student wellness and lifetime fitness activities. The enhanced equipment and expanded space will give students a wonderful new atmosphere in which to focus on health and wellness. Our learning commons and labs will give students multiple new ways to use and enjoy our facilities. New meeting spaces will allow for groups to collaborate in flexible spaces, learning and studying in modern ways. Teachers can make use of the spaces to explore techniques that are best served in less traditional classroom spaces.
Q: Are there any other upcoming or recent school policy changes people should know about?
Our focus continues to be on student wellness initiatives and as we move into next year we will continue to explore our policies and practices with these in mind.
Q: How has your experience been in your new position, are there any surprises? Do you miss being a dean?
In my new position as Assistant Principal for Student Life, I have enjoyed seeing our school in a new light. I have always enjoyed working with students and families and that has not changed. The new level of responsibility has provided me with more insight into our school community. I am continually amazed at the level of professionalism and care shown by our faculty and staff and the amazing commitment on the part of our students. I've learned more about student government and activities, senior options and athletics and it has been fun to be more involved in these endeavors. Observing classes has been the best surprise! After so many years here, it is great to be in our classrooms on a regular basis, watching the magic unfold! I do miss my work as a dean, as it was work I cherished. I miss the connections with students and families and the journey of helping students navigate their high school years. But in return, I feel that my experience as a dean and then as Director of Counseling as given me a valuable perspective into the student experience that informs the decision making in my new role.
Q: Feel free to talk about anything else you feel we should know:
Scarsdale High School is a wonderful community to be a part of. For fifteen years I have enjoyed the company of those who work and live here, and it has made me a better counselor, administrator, parent and community member. I feel blessed to be part of a thoughtful and committed team and look forward to many more years here.
Former SHS Principal Norman Bussiere Passes Away at Age 91
Details

Category: People
Published on

05 July 2017

Written by

Joanne Wallenstein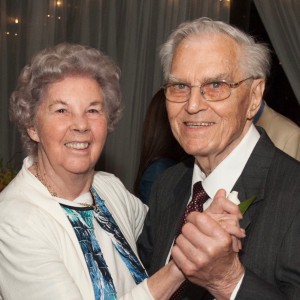 A former principal of Scarsdale High School Norman Bussiere, passed away at the age of 91 in Pennsylvania on June 19, 2017. His wife of 65 years, Ruth Bussiere had died just eight months before.
Bussiere was born in St. Johnsbury, Vermont and was the eldest of six children of John A. Bussiere and Ida Charron Bussiere. After serving in World War II, he attended the University of CT and Columbia University.
Bussiere spent the majority of his career as a high-school principal at James Caldwell High School in New Jersey, at Scarsdale High School where he served from 1972 to 1975 and at Shoreham-Wading River High School in Long Island. A lifelong student, he attended graduate classes in philosophy at Stony Brook University after he retired in 1991.
Mr. Bussiere is survived by one brother, Bernard, and his wife Betsy of East Hartford one sonas well as his son Robert D. Bussiere who is married to the former Alice Ughetta of Scarsdale. They currently live in Wilmington, Delaware. In addition, he is survived by two daughters, Jeanne B. Stephens and her husband James of Shaker Heights, Ohio and Elizabeth Bussiere and her husband Daniel Cohen of Worcester, Massachusetts; and four grandchildren and one great grandchild.
A memorial service will be held on July 29th at 10:30 in the William Penn Room at Crosslands, 1660 East Street Road, Kennett Square, PA. In memory of Mr. Bussiere, a contribution may be made to the Alzheimer's Association, 399 Market Street, Suite 102, Philadelphia, PA 19106.
Julia Fishman Weds Jon Kurzner in Bridgehampton
Details

Category: People
Published on

19 June 2017

Written by

Joanne Wallenstein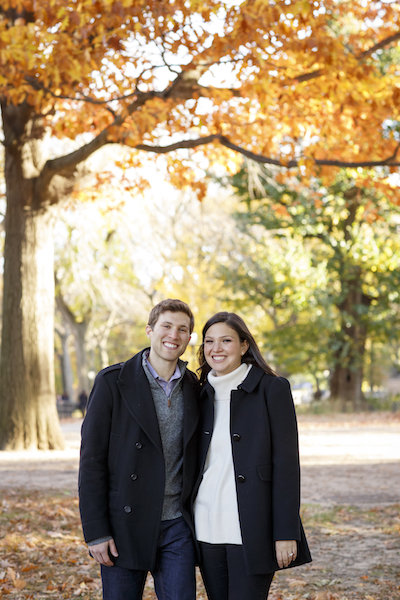 Two members of the SHS class of 2006 were married on the beach in Bridgehampton on Saturday night June 17th. Julia Page Fishman, daughter of Dr. Glenn Fishman and Joanne Wallenstein of Scarsdale, exchanged vows with Jonathan Aaron Kurzner, son of Wayne Kurzner, of Queens, New York. Rabbi Greg Weitzman of Congregation Rodeph Shalom on the Upper West Side officiated at the Bridgehampton Tennis and Surf Club in Bridgehampton, New York.
The bride, 28, is an Architectural Designer at John B. Murray Architect in New York. She graduated cum laude from New York University and received a master's degree in Architecture from Tulane University. The bride's father is Director of Cardiology and Vice-Chair for Research at NYU Langone Medical Center. Her mother is the founder and editor-in-chief of Scarsdale10583.com, the local news website.
The groom, also 28, is a Director at The Earnest Research Company in New York. He graduated summa cum laude from Vanderbilt University. The groom's father is a personal injury lawyer in New York at a firm bearing his name.
The couple, who attended Scarsdale High School, began dating after reconnecting through mutual friends in 2014. Many friends from the 'dale joined them at the joyous celebration that followed the ceremony.