Scarsdale Grad Launches Device to Prevent Texting and Driving
Details

Category: People
Published on

17 May 2017

Written by

Joanne Wallenstein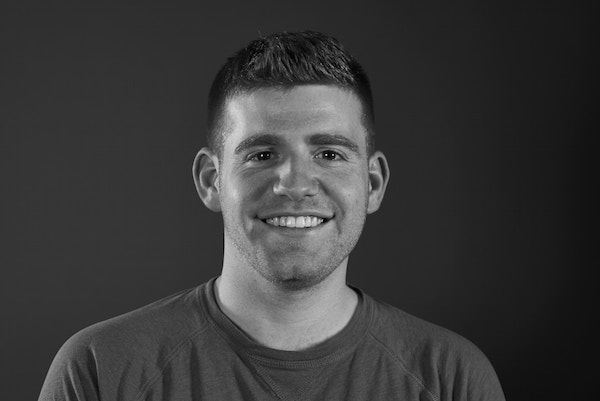 Tyler Nathan, a 22 year-old 2013 SHS grad is making headlines for developing a device to prevent drivers from using their mobile devices while they are behind the wheel. Texting and driving/distracted driving is a serious danger; it is the leading cause of death for teenagers, the cause of at least 1 in 4 accidents, and is even more dangerous than drunk driving.
The consumer electronic product called RIVE is a cable that is plugged into the phone in the car to eliminate notifications and alerts including text messages, emails and social media posts. Nathan has recently been interviewed on CNBC and Fox Business and shares his story with his Scarsdale neighbors here:
How did you get the idea for RIVE and how did you develop the technology?
I drive everyday and the number of close calls and near accidents due to distracted drivers on the roads is frightening. We have all had the experience of driving past countless people with their eyes looking straight down at their phones.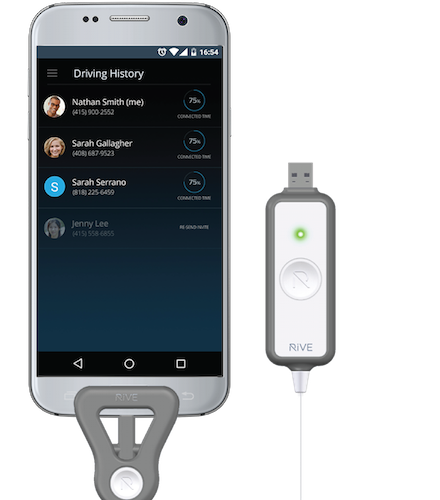 Beyond close calls, I know that each time I see a notification on my phone or hear the vibration or ring, my focus quickly shifts from the road to my phone. At this point, we are all conditioned to automatically react to alerts on our phones. The compulsion is so strong because we are eager to know who texted or posted and what we're missing.
When brainstorming my idea for RiVE, I realized that to create the most effective, seamless, and user-friendly product, RiVE would be both a hardware device and a mobile app. At the time I was an undergraduate business student at Emory University's Goizueta Business School and was out of my league in terms of product development. I sought out a partner with years in hardware product design, development and manufacturing experience as well as a mobile app developer. Using independent contractors with years of experience in both the hardware and software space was essential to speed up the development of our proof of concept and bring the idea to reality.
RiVE is my first venture and first product.
Why the Kickstarter campaign? What will the funds be used for?
We had two goals for the Kickstarter campaign: create buzz about RiVE and begin to generate pre-orders. During the Kickstarter campaign I was interviewed live on CNBC, Fox Business, and Cheddar.com. Thanks to Kickstarter we now have hundreds of backers who contributed and pre-ordered RiVE devices for themselves and their family.
The Kickstarter campaign only has a few hours left before it ends. Becoming an early backer of RiVE enables you to pre-order RiVE units for yourself and/or your family and being the first to have RiVE.
How do you hope to roll out the product – where will it be produced and sold?
We want to sell directly to consumers (primarily on our website www.riveanddrive.com), form partnerships with insurance companies and car manufacturers, and sell RiVE in retailers that sell cell phones and electronics stores like Best Buy. We also want to work with high schools and driving schools to get new drivers using RiVE at the outset of their driving lives. The best way to stay up to date is to follow our social media accounts on Facebook, Twitter and Instagram (@RiVEandDrive) and sign-up for our Newsletter (at the bottom of our website).
We would love to manufacture RiVE in the USA and we are working on getting costs low enough to afford to do so.
Is this your first product launch? Do you have partners or a team?
This is my first venture, although I have previously consulted with other entrepreneurs about their products/services and given advice on how to best strategize and monetize.
I have several partners in RiVE, but there are a number of open positions we are seeking to fill. We are actively looking for full stack Android mobile app developers, full stack iOS mobile app developers, and an electrical engineer. Down the road, we will hire more mobile app developers, mechanical and electrical engineers, a sales and marketing team, and business development people.
Who or what influenced you to become an innovator at Scarsdale High School?
There is not one particular person that influenced me at SHS, but it was more the overall experience while attending Scarsdale schools (from Fox Meadow to the high school). Scarsdale is a creative and intellectually open environment full of amazing people. There are so many successful role models in the community and it motivated me to try to achieve my full potential and make something that could benefit my community and the wider world. I was certainly not the smartest or most talented person in my graduating class; far from it; I am in awe of what so many of my 2013 graduating class are already doing post-graduation. I hope to make my Scarsdale community proud and give back to our hometown, which has given so much to me.
26 Teachers and Administrators Awarded Tenure
Details

Category: People
Published on

10 May 2017

Written by

Louisa Blatt
There was standing room only at the Board of Education meeting on Tuesday May 8 when 26 Scarsdale staffers were granted tenure. They arrived with their families and colleagues in tow to wish them well – and the room overflowed with proud teachers and friends.
Tenure celebrates excellence in teaching and collaboration and it is apt that these teachers were celebrated on the eve of national teacher appreciation week. It represents a formal thank you on behalf of our entire community to these teachers for their work and the work they will continue to do.
"Achieving tenure is a significant accomplishment in the career of a teacher." Explained Drew Patrick, assistant superintendent for personnel and administrative services, "Teachers are evaluated using the Danielson framework. Multiple observations, drop in observations by supervisors and evaluators, formal and informal mentoring, a year-end conference, assessment of progress, a portfolio of artifacts, and feedback from the community all contribute to the attainment of tenure. We believe the rigors of the tenure process are commensurate with the importance of the achievement."
The applicants for tenure this year were asked questions about teaching; Why do you teach?, What next steps do you plan to take to improve your teaching? And others. Mr. Patrick shared some of their answers anonymously with those at the meeting.
In response to the question "Why do you teach?" one teacher answered, "I teach because in order for our society to thrive and evolve we need guides showing us what kind of society is possible." Brazilian educator Paula Freire says, "Teacher should live their dreams within their educational space. I teach because I want to be one of the guides that teaches the academic and critical skills needed to make our society more democratic and equitable. I have personally seen that all students, regardless of their personal and academic backgrounds have the ability to be change makers."
When talking about next steps for improvement, there were many admirable responses including increasing the use of technology as a learning tool, reframing lessons to be more student driven, and designing exploratory activities where children use simulations and problem solving strategies to discover the concept.
The high school teachers who received tenure were: Carlos Bedoya (Social Studies), Maureen Ellison-Connolly (Mathematics), Alexander Greenberg (Physical Education), Janna Johnsen (Art), Jessica Levenberg (Health), Vincent Licciardello (Science), Jonathan Pai (Social Studies), and James Tulley (Health).
The middle school teachers who received tenure were: Daniel Boniello (Music), Rachel Hauser (Mathematics), Kiersten Henry (Foreign Language), and Dana Kligman (Speech).
The elementary school teachers who received tenure were: Andrew Brown (EW/FM/QR Music), Collette Martin (EW/GA Reading), Lyndsay Freed (FM Elementary), Maureen Windwer (FM/HE Reading), Francesca Ross (GA Special Education), Agetina Smajlaj (GA School Psychologist), Rachel Witmer (GA Elementary), Erin Cameron (HE Art), Kate Byrnes (QR Media Specialist), Meghan Meade (QR Special Education), Donna Wolfson (QR Elementary), Eric Rauschenbach (District Director of Special Education), and Sharon Hill (GA Principal).
Congratulations to all of the teachers and administrators on this amazing accomplishment!
Diane Greenwald to Head Scarsdale Library Board
Details

Category: People
Published on

24 April 2017

Written by

Joanne Wallenstein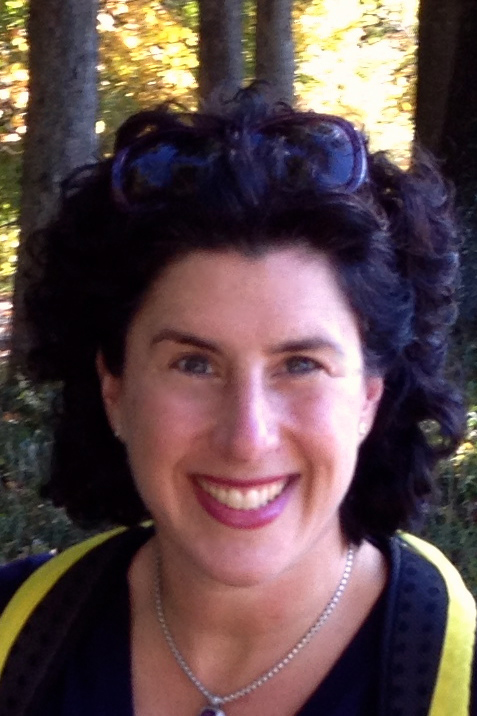 Diane Greenwald has been elected president of the Scarsdale Public Library Board. Other officers are John Harris, vice president; Elyse Klayman, secretary; and Steve Kessler, treasurer. Terry Singer will continue on as Chair of the Building Committee. In addition, Felicia Block and Margot Milberg have been appointed trustees replacing Terri Simon and Florie Wachtenheim whose terms ended.

"Terri Simon and Florie Wachtenheim are model community volunteers who have been committed to forwarding our library's mission on behalf of all Scarsdale residents and we are grateful for their service," said Greenwald. "In her role, Terri has been involved in all aspects of the library's plans for a major renovation, and leaves her stamp of excellence on the efforts." On the year to come, Greenwald adds, "I am confident that, having gained so much support from Scarsdale residents and the Village Board of Trustees, we can roll up our sleeves to continue our transformation with the same passion, transparency and care our community demands and deserves. There is something for everyone at the Scarsdale Public Library!"

Greenwald, who is active in many community organizations, has served in several positions on the Library Board and has been a key participant in the renovation campaign.
Buy Your Tickets Today for a Fashion Show and Gala to Support Scarsdale Edgemont Family Counseling
Details

Category: People
Published on

02 May 2017

Written by

Joanne Wallenstein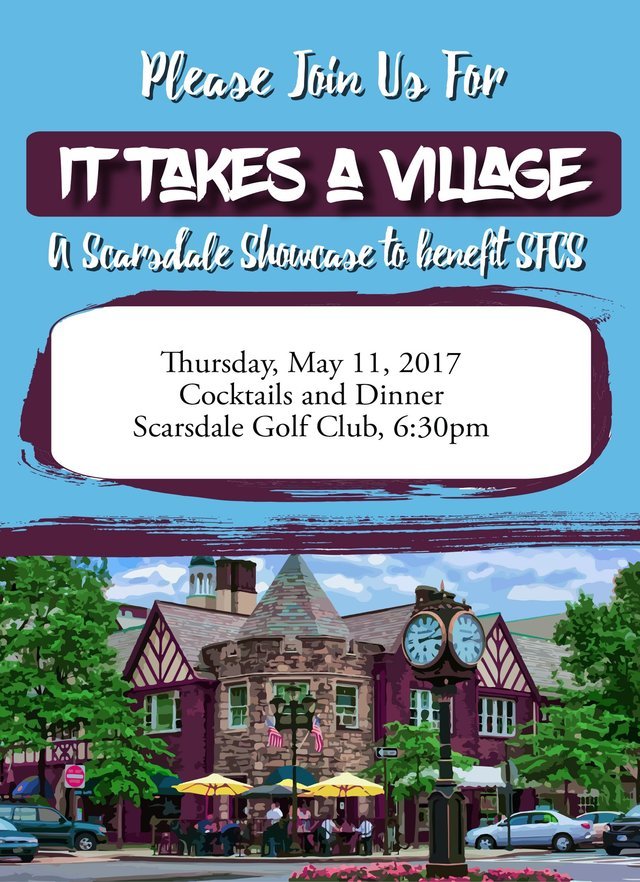 Scarsdale Edgemont Family Counseling Services (SFCS) announced some local Scarsdale businesses which will be featured in a special fashion show at its annual fundraising gala, May 11, 2017. In addition to dinner and dancing, a centerpiece of this year's gala will be a fashion show where clothing, shoes and accessories, available at local Scarsdale stores, will be modeled by Scarsdale middle and high school age students and several adults in the community as well. SFCS, a local community service, is focused on supporting families and, by extension, local businesses that serve them.

To date, local businesses including, Athleta, Beginnings, Cheryl's Closet, Dash Dash Dot Dash Dash, Eye Gallery, Flywheel, Great Stuff, Landsberg Jewelers, LF,Mixology, Neil's of Scarsdale, Pamela Robbins, Rothmans, Sackowitz Jewelers, Sam Lehr Jewelers, Three Gems Unlimited, 3 Sisters, and Wilson & Sons Jewelers have loaned merchandise that will be showcased in the fashion show. The fashion show master of ceremonies and a printed journal for gala attendees will provide Information about where in Scarsdale to purchase all items on display. The journal will also include store coupons and other special purchase opportunities for gala attendees.

Margo Boxer, Mia Bezos, Lydia Doherty, Sophie Fried, Julia Goldenberg, Susan Goldenberg, Sophie Gross, Lisa Hasson, Sophia Higdon, Julia Kusknick, Michaela Lenkis-Kristian, Hadley Schwall, Leila Shelon, Rashid Silvera, Matthew Starr, Matthew Steuerman and Rachel Worth are among the Scarsdale teens and other community members who have volunteered to model merchandise in the fashion show.

In addition to the fashion show, several businesses have donated items for a raffle drawing, including Jay Cohen Photography and Value Electronics.

SFCS is still soliciting local businesses that want to donate items for the raffle or offer display merchandise to be featured in the fashion show, and middle school and high school age students who want to volunteer as models. To participate, please go to info@sfcsinc.org or call SFCS at (914) 723-3281.

To attend the fashion show, click here to get tickets to the annual SFCS Spring fundraising gala on Thursday, May 11, 2017, at Scarsdale Golf Club.

"At SFCS, we recognize that 'It Takes a Village' to keep Scarsdale the healthy and vibrant community that it is, both emotionally and economically" said James Genova, LCSW, executive director, SFCS. "That's why this year, we will be showcasing local businesses at our gala and have asked teens to participate, and several adults in the community have volunteered as well."
Scarsdale Edgemont Family Counseling Service is a voluntary, not-for-profit family counseling Agency. Scarsdale Edgemont Family Counseling has provided service since 1920 to those who live or work in the greater Scarsdale area. The mission of the Agency is to be a center for family growth and learning, a place where families, couples and individuals can find help with the normal problems of daily living, as well as crises; to enhance the functioning of the family and its individual members through family life education; to stimulate social thinking and action to better social conditions; and to cooperate with other organizations for this purpose.
PTA Council Brings in Big Guns to Arm Parents in the Fight Against Online Child Predators
Details

Category: People
Published on

20 April 2017

Written by

Melissa Attar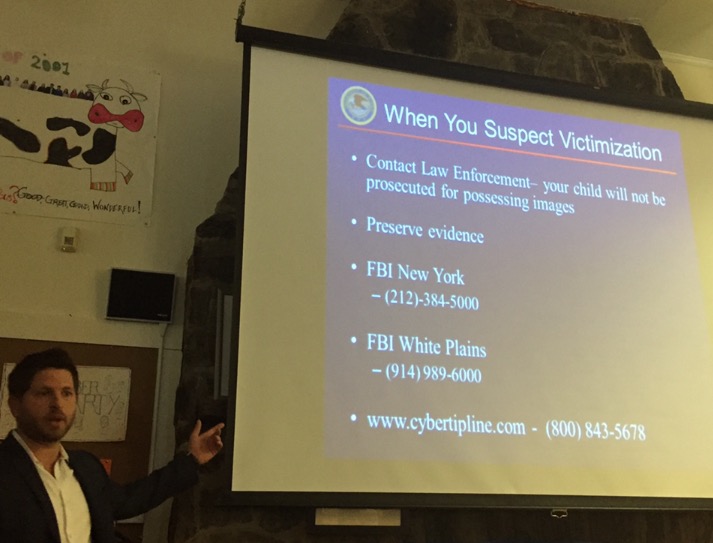 Despite relentless and evolving efforts by online predators, parents can help protect their children through awareness, communication, education, and caution. That was the message at the Scarsdale Council of Parent-Teacher Associations-sponsored event on internet safety this Wednesday, April 19. For the presentation, the PTC brought two heavy hitters to advise parents on how they can protect their children from internet predators' latest schemes.
FBI Special Agent Aaron Spivak, an expert in online child exploitation crimes from the Crimes Against Children squad, and Mimi Rocah, Chief of the White Plains Division of the US Attorney's Office for the Southern District of New York (and Fox Meadow mom) presented the latest information on internet sexploitation. Agent Spivak discussed internet crimes the FBI sees frequently: production and trading of child pornography; crimes that begin with online meetings and end in abduction, sex trafficking, or abuse; and online enticement of minors, a phenomenon known as "sextortion." Sextortion reports were up 150% within the first several months of 2016 compared to the number of reports in that same time-frame in 2014, and the FBI has described sextortion as "by far the most significantly growing threat to children."
In sextortion schemes, predators will use non-physical forms of coercion, such as blackmail, to acquire sexual content such as photos or videos of children or to compel in-person meetings. For example, a perpetrator disguised as another student gets a potential victim to send a slightly racy picture or to reveal personal information. Then, he threatens to make the photo or information public unless the victim does as the perpetrator instructs. The victim feels s/he has no choice and complies. Special Agent Spivak gave an example of a ruse a perpetrator used to hack into adolescents' email accounts. He would then use the information he gathered from his dealings with the adolescents or information he found in their emails to blackmail the children, threatening to email their contact lists or otherwise expose them unless they complied with his requests.
Agent Spivak and Chief Rocah both stressed that online perpetrators, some of whom are very sophisticated in their approaches, come from all socio-economic and educational backgrounds, as do their victims, who are as young as six but most commonly aged 10-12. Therefore, it is important that all parents teach their children that people they meet online are not always who they claim to be. Additionally, parents can help prevent crimes by encouraging their kids to come to them if they encounter anything online that makes them feel uncomfortable.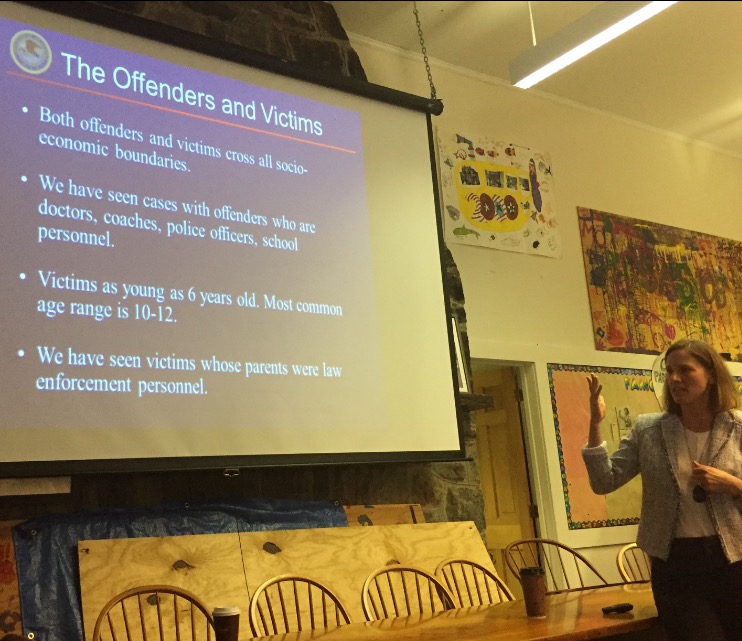 The informative presentation ended with a question and answer period for the speakers, after which Mr. Jerry Crisci fielded questions from parents in his capacity as Director of Instructional Technology and Innovation of the Scarsdale Public School System. He discussed student education on digital citizenship (which encompasses appropriate use of technology and includes internet safety) that is taking place on some level at all Scarsdale schools and listened to suggestions from parents to bring in experts such as FBI Special Agent Spivak to help get through to students, particularly before the summer break when children have more time to access the internet. He also addressed questions regarding teachers' Twitter feeds and online privacy of students. Finally, he discussed the balance between the District's need to demonstrate its progress with students with student privacy.
Major Takeaways from the Presentation?
PARENTS:
Do not hesitate to immediately call law enforcement if you suspect victimization, no matter how seemingly minor. Even if it seems like an incident is not worth prosecuting or you only have partial information, the National Center for Missing and Exploited Children's CyberTipline (1-800-843-5678) maintains a database and together with other tips, your tip could be used to help catch a predator.
Teach your children to be cautious while using the internet. Even from a young age, children can and should be taught that people they meet on the internet are not necessarily who they say they are. At older ages, children can be armed with knowledge about predator schemes, etc., that will help protect them from being victimized.
Set parental controls at age-appropriate levels and use filtering and monitoring tools as a complement—not a replacement—for parental supervision
Monitoring your children is important. Offenders find children on Xbox, Youtube, Instagram, and many other sites children use every day. Many crimes have been discovered by parent vigilance. Checking your child's history to see what websites s/he has accessed, keeping computers in a public area of the home, and supervising internet-enabled devices can help protect them.
Be alert to warning signs of contact with an online predator such as your child being secretive about online activities, being obsessive about being online, withdrawal from family and friends, and changing screens or turning off computer when an adult enters the room.
Communication is extremely important. Particularly in the sextortion schemes, perpetrators can lose their power if students are able to bring their fears to their parents.
Preserve evidence. The FBI presentation slide states to always contact law enforcement and that your child will not be prosecuted for possessing images.
If you're thinking about calling, don't wait! Cyberpredators can change IP addresses, erase evidence, or take other evasive maneuvers.
RESOURCES:
The National Center for Missing and Exploited Children's website has cyber-safety resources for parents, educators, law enforcement and children, including videos for various ages and links to websites to help children and families in the fight against online predators.
InternetSafety101 has age-specific guidelines about how to protect children from cyber attackers.