Scarsdale Bowl Committee Seeks Recommendations
Details

Category: People
Published on

24 October 2016

Written by

Joanne Wallenstein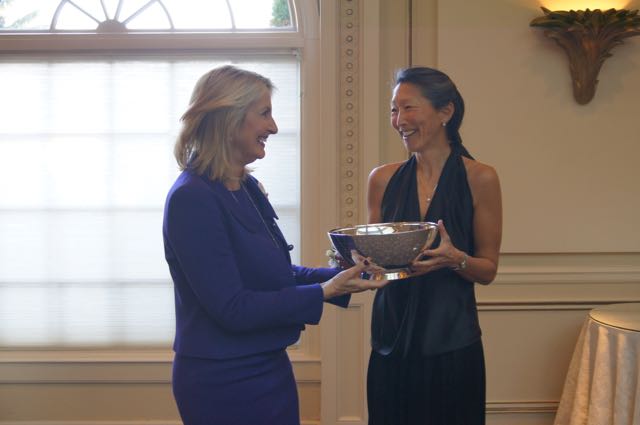 The 2017 Scarsdale Bowl Committee will begin its work in early December to select the 2017 recipient of the Scarsdale Bowl and is seeking recommendations from the community for a possible honoree. The Scarsdale Bowl, under the sponsorship of the Scarsdale Foundation, has been awarded annually since 1943 to an individual, or in rare instances, to a husband and wife, who has given "unselfishly of his/her time, energy and effort to the civic welfare of the community." The founding donors of the Bowl believed that "many who serve generously and voluntarily, without office, honor or publicity, are those deserving of having their names permanently inscribed on the Scarsdale Bowl."
David Lee is serving as chair of this year's Scarsdale Bowl Committee. The members of the committee serve staggered two-year terms. The newly appointed Class of 2018 consists of Norman Alterman, Diane Baylor, Kate Conlan, Lee Fischman, Mona Longman, Suzanne Seiden, and Margaret Smith. The continuing Class-members of 2017 are Beth Ehrich Berkley, Jonathan Bradlow, Fran Galloway, Gary Katz, Janet Korins, Eli Mattiolli, and Jyoti Ruta. Evelyn Stock, Scarsdale Foundation trustee, will serve on the committee as the liaison, and Robert Jeremiah is serving as secretary/treasurer. Emily Sherwood, president of the Scarsdale Foundation, is an ex-officio, non-voting member.
The Scarsdale Bowl will be awarded at a dinner on Wednesday, April 26, 2017, at The Fountainhead in New Rochelle. The ceremony will pay tribute to the 2017 honoree and to the spirit of volunteerism, central to the civic life of the Scarsdale community.
The Bowl Committee enthusiastically welcomes community input. It will hold its first meeting December 4, 2016 and requests that residents contact any member of the committee with suggestions of potential recipients. Recommendations are requested by November 18, 2016, although suggestions will be accepted at any time prior to the Committee's December meeting. Suggestions should be emailed to the Committee at: scarbowl@gmail.com. Questions may be directed to David Lee at (914) 725.3240.
Additional information about the Scarsdale Foundation and the Scarsdale Bowl can be found at www.scarsdalefoundation.org.
Local Spanish Professor Publishes Book that Answers 101 Questions About Spanish
Details

Category: People
Published on

18 October 2016

Written by

Joanne Wallenstein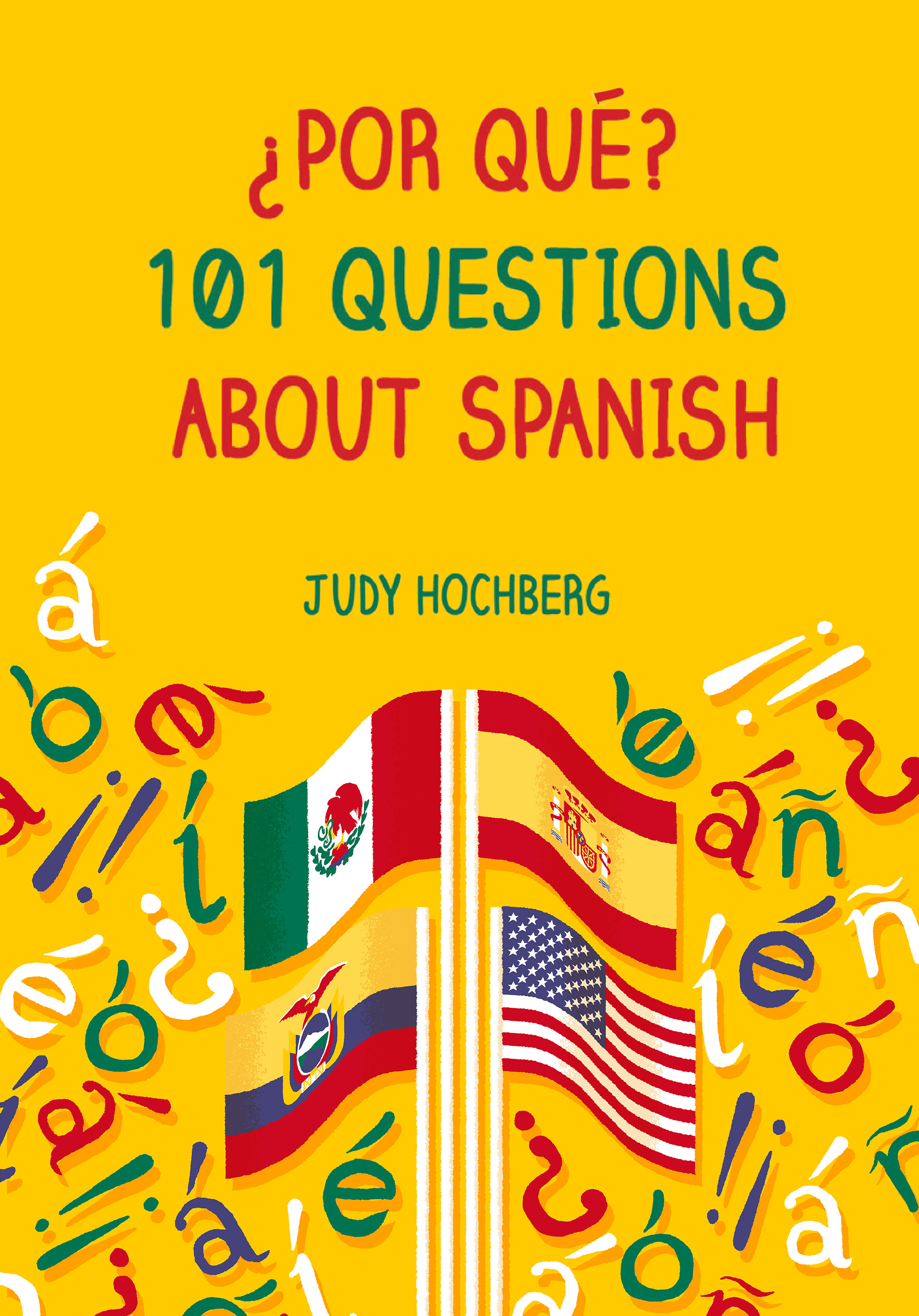 Scarsdale native and Spanish Professor Judy Hochberg has published a new book, "¿Por qué? 101 Questions about Spanish" for anyone who wants to understand how Spanish really works. While standard textbooks and grammars describe the "what" of Spanish - its vocabulary, grammar, spelling, and pronunciation, Hochberg's book "¿Por qué," explains the "why." Why are so many Spanish verbs irregular?
Hochberg draws on linguistic principles, Hispanic culture, and language history to answer questions such as: Why does Spanish have different ways to say "you"? - Why is h silent? - Why doesn't Spanish use apostrophes? - Why does Castilian Spanish have the th sound?
Hochberg and her husband are both graduates of Scarsdale High School (1978) and married just days after their graduation from college in 1982. She earned her BA from Harvard and her PhD at Stanford, both in linguistics. She initially focused on how children learn to speak Spanish as a first language and then spent several years researching computational linguistics topics like automatic translation and speech recognition.
She worked at Los Alamos National Laboratory in New Mexico, and then for one year at a start-up in NY and three years at IBM's TJ Watson Research Center in Yorktown Heights, In 2004 she retrained as a Spanish teacher and taught at SHS from 2004 to 2009, and since then as an adjunct at Fordham University. She began work on the book in 2011 as a way to share her special perspective on Spanish as someone who is both a research linguist and a classroom teacher. She also blogs at Spanishlinguist.us.
She moved back to Scarsdale in 2000 and her three children graduated from SHS. The oldest two are married, and she has two grandsons in Philadelphia.
¿Por qué? is an accessible study guide that is suitable for Spanish students, instructors, native speakers, and the general reader. It is a valuable supplementary text for serious students of Spanish at all levels, from beginning to advanced. ¿Por qué? also covers topics usually left to specialized books, including the evolution of Spanish, how children and adults learn Spanish, and the status of languages that co-exist with Spanish, from Catalan to Spanish sign language to the indigenous languages of Latin America.
The book will be published on October 20th. Order your copy now.
A Multicultural Breakfast in Fox Meadow
Details

Category: People
Published on

06 October 2016

Written by

Joanne Wallenstein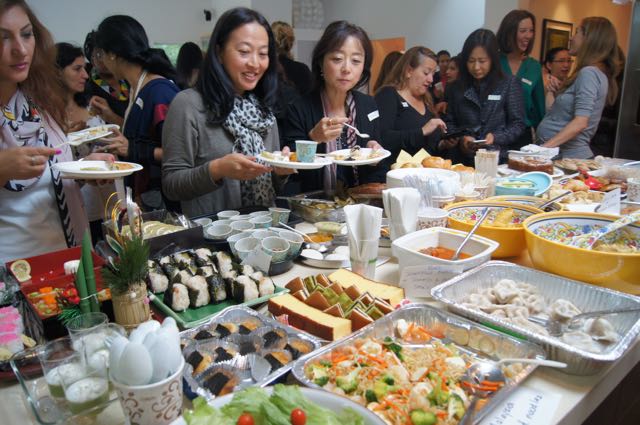 Fox Meadow residents from the world over celebrated multiculturalism at a delicious international breakfast on Friday September 30. Parents with children in the Fox Meadow school brought a sumptuous array of dishes to share including dumplings, sushi, noodles, green tea custard and many exotic specialties that made interesting breakfast fare.
Principal Duncan Wilson greeted the group and shared a story – and everyone enjoyed greeting newcomers and catching up with old friends.
Scarsdale Boys Volleyball Teams Builds Skills and Confidence in their First Season
Details

Category: People
Published on

13 October 2016

Written by

Emmeline Berridge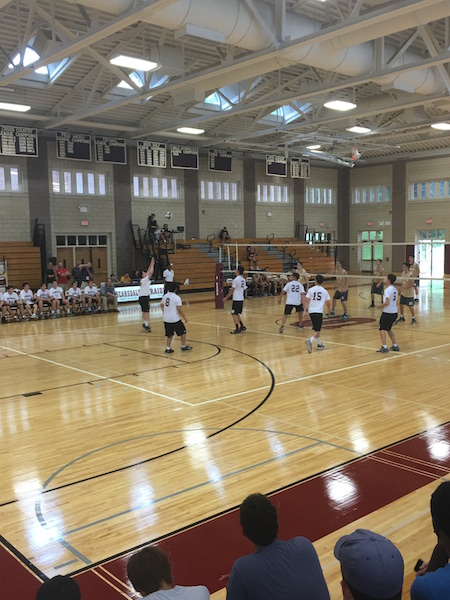 Going into his first ever school sanctioned volleyball game, Sophomore Charlie Quill said he felt "less experienced than [he] expected to feel on the court." This feeling was mutual among all of his teammates, as the Scarsdale Boy's Volleyball season opener was the first official boy's volleyball game played in the school's history. Although practices are similar to game situations, and according to Quill the team "takes [their] time developing as players seriously", game experience in invaluable when it comes to team camaraderie and overall confidence. The team is led by Senior Captain Jeremy Wolfe, whose interest for the sport peaked while managing the Section 1 Champion Girl's Volleyball team last year.
Unlike many other Scarsdale fall sports teams with up to 8 teams in their respective leagues, Boys Varsity Volleyball has a four team league including teams from Scarsdale, Clarkstown South, Clarkstown North, and Suffern. This means that the teams get the opportunity to play one another more frequently than in a larger league. As this year is Scarsdale's inaugural season they are the least experienced in the league. Quill noted that "The more games we complete, the more confident we will become on the court". So far this season, the team is 0-9. Although the boys' record doesn't seem impressive, their improvement from the beginning of the season is noticeable. In their first game against Clarkstown South on September 9th, Scarsdale lost 3-0. On October 5th, Scarsdale lost by just one set to the same Clarkstown South team, with a final score of 3-2. As the season continues, the Raiders are building their confidence and unity as a team. With 7 more games to play this season, they have plenty of opportunity to display their hard work and progress.
With their losing record, from an improvement standpoint, there's nowhere to go but up for the Scarsdale Boy's Volleyball team. Their next game is Monday, October 17th 4:00 pm at Suffern. The team's next home game is Friday, October 21st at 4:00 pm against Clarkstown North. Come to the games to support a historical inaugural season for Scarsdale Boy's Volleyball.
Your Skin: Questions and Answers from an Expert
Details

Category: People
Published on

29 September 2016

Written by

Joanne Wallenstein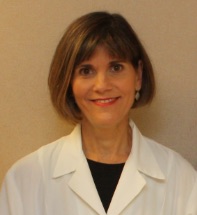 Dermatologist Dr. Jennifer Goldwasser is one of Scarsdale's most sought after specialists. With an impressive resume, she's a recognized expert in her field who is both respected and well liked by her patients. Now at the Scarsdale Medical Group she's the go-to person for any questions or issues with skin – and because it seems like everyone has concerns, we decided to ask her some questions. Here is what she shared.
Are skin cancers more common now or are doctors just better at diagnosing them?
I believe there is a true increase in the incidence of skin cancer, AND that more are coming to light, due to greater public awareness and due to more prevalent screening.
What are the signs that a skin patch could require treatment?
Non-melanoma skin cancers, like basal cell carcinoma and squamous cell carcinoma, can look rather innocent: a pink pimple, a crusty spot, or a scaly flat pink patch that persists for over 1 month should be evaluated. Melanoma skin cancers tend to be irregular in shape and multicolored.
New spots that do not resemble other spots on the body are suspicious, and a lesion that changes over time, in size, shape, or color, is suspicious. Lesions that itch or hurt or bleed should be evaluated. Any persistent spot on the nose after the age of forty should be reported.
What are the most common types of skin cancers?

Basal cell carcinoma is the most common, followed by squamous cell carcinoma, followed by melanoma.
How do doctors usually treat basel and squamous cell carcinomas?

These can be treated in a number of ways: burning and scraping them away, cutting them out, radiation therapy, and even topical creams can be used--it depends on the location, size, and other characteristics of the lesion and the patient.
If left untreated, will squamous and basal cell lesions spread or metastasize?

These two types of skin cancer rarely metastasize.
How can parents prevent kids from getting sun damage early on?

Follow the ABC's: Make sure your children AVOID midday sun, wear BLOCK, and COVER up with physical cover-ups and shade structures.
What can adults who already have damaged skin do to protect themselves?

Don't add insult to injury! Follow the ABC's and do quarterly self-examinations, and seek attention if you find a suspicious lesion. See your dermatologist regularly for a full body skin exam. Eat plenty of fruits, vegetables, whole grains, nuts, and seeds, and drink brewed teas, which are rich in antioxidants. Don't smoke--smoking increase your risk of squamous cell skin cancers.
Which sun blocks do you recommend and why?

I generally recommend water-resistant sunblocks with at least an SPF of 30. I prefer products that contain zinc oxide and or titanium dioxide as the active ingredients--these are PHYSICAL sunblocks (as opposed to chemical sunscreens). They work by reflecting light as soon as they are applied, and will continue to work until they are washed off by water or sweat, or rubbed off. Several manufacturers produce sunblocks that meet these criteria: Blue Lizard, Neutrogena PURESCREEN, Elta MD, and MD Solar Sciences are some examples.
Some vitamin D exposure is necessary for good health – how can people balance this need with the risk of skin cancer?

Each person has to make health decisions on an individual basis. If you have a personal or family history of skin cancer, and/or if you are very fair-skinned, taking sun to increase your vitamin D level may not be the best way to go for you. If you are not high risk for skin cancer and you have a low Vitamin D level, you might benefit from cautious sun exposure.
Dr. Goldwasser can be found at the Scarsdale Medical Group, 259 Heathcote Road, Scarsdale, NY 10583, Phone: 914-723-8100.