Mad Magazine Illustrator Jack Davis Passes Away at 91
Details

Category: People
Published on

03 August 2016

Written by

Joanne Wallenstein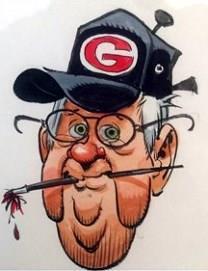 Celebrated illustrator, paddle enthusiast and former Scarsdale resident Jack B. Davis passed away at the age of 91 on July 27, 2016. Best known for his work for MAD Magazine, Davis created artwork for magazine covers, movie posters, record jackets, ads and books, including 26 covers for TIME Magazine from 1972 to 1976.
Davis was born in Atlanta Georgia on December 2, 1924, the son of two school teachers who encouraged him to draw. He attended the High Museum of Art School and upon completion of high school was drafted into the Navy and served in Guam. He went on to the University of Georgia where he studied oil and portrait painting and art history. He moved to New York where he studied at the Art Students League, began his career drawing comic strips and married Dina Roquemore who he met at the University.
In a long and productive career,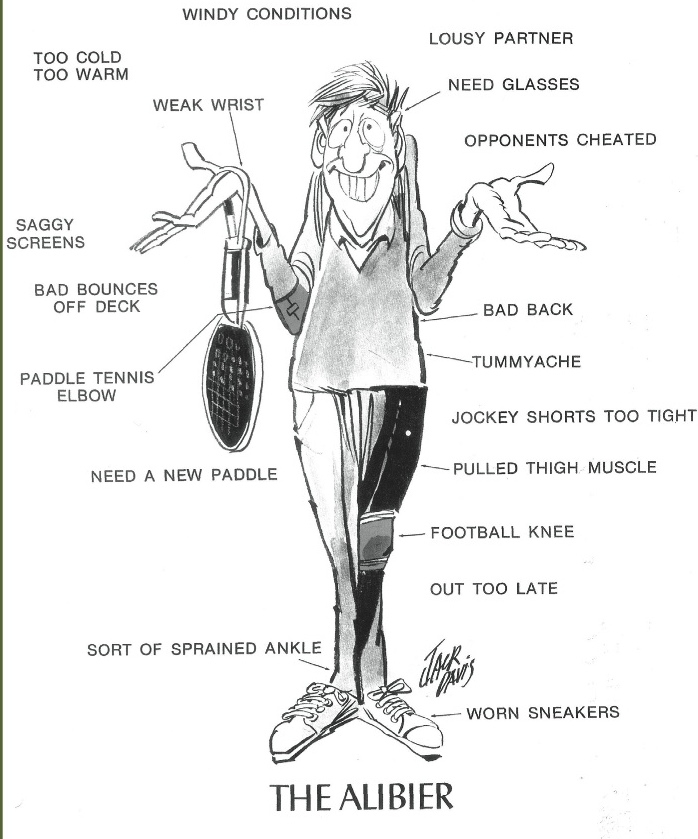 Davis illustrated for EC Comics, MAD Magazine, humor magazine HELP, HUMBUG and ironically, another short-lived humor magazine created by Hugh Heffner called TRUMP – that lasted only two issues. He contributed to TV Guide, Esquire, and Life, the largest circulation publications of their day. He was inducted in the Society of Illustrators Hall of Fame in 2005.
Davis lived in Scarsdale and belonged to both Fox Meadow Tennis Club and Scarsdale Golf Club where he enjoyed paddle tennis. During the 1970's, he created twelve widely distributed platform tennis prints that adorn the walls of Fox Meadow Tennis Club today and are still sold by the Platform Tennis Museum and Hall of Fame. He also drew cartoons of several of members of Scarsdale Golf Club including cartoons about slow play that were posted in the mid-way house on the golf course. Fox Meadow Tennis Club member Karen Reuter (1943-2008) did quite a bit of coloring for his cartoons before they were reproduced
Before retiring to St. Simons Island Georgia, Davis lived near the 17th tee at Scarsdale Golf Club.
Read Davis' full biography here: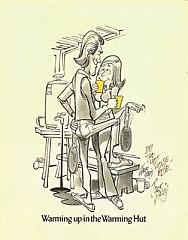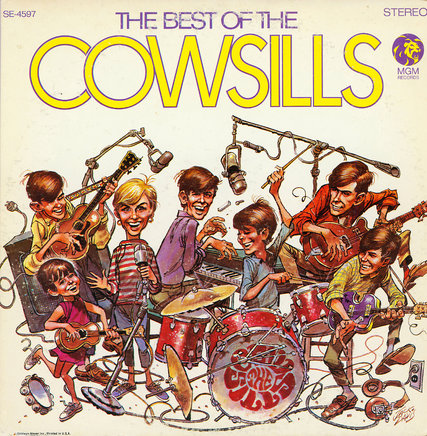 Charlotte McClure Hemley of Scarsdale Passes Away at 96
Details

Category: People
Published on

25 July 2016

Written by

Joanne Wallenstein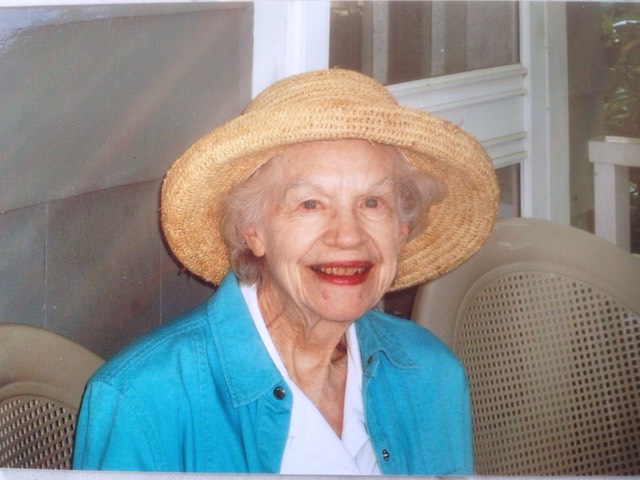 Longtime Scarsdale resident Charlotte Hemley died June 21 two months before her 97th birthday.

Mrs. Hemley was born Aug. 29, 1919 in Huntington, Indiana to Clinton and Mildred McClure. She received a master's degree in library science at the University of Illinois, then traveled to Honolulu, Hawaii, where she was the children's librarian at Punahou School, the oldest private school west of the Rocky Mountains.

In 1948, she married Lt. Cmdr. Eugene Hemley, who was stationed at the U.S. Navy Submarine Base at Pearl Harbor. Returning to the naval base in New London, Connecticut, Mrs. Hemley began her Navy wife's career, moving 18 times from coast to coast, and to Yokosuka, Japan.

In Yokosuka, Mrs. Hemley became head librarian of the naval base library , where she developed a children's section and a full children's program. She was also chairman of volunteers for the American Red Cross and organized a bride's school for Japanese wives of American servicemen.

In 1970 when her husband retired from the U.S. Navy , Mrs. Hemley reentered civilian life in Scarsdale, where she became active in community service. She substituted in both Scarsdale and Eastchester school libraries, served on the board of the Fox Meadow PTA and was a representative to the PT Council.

Mrs. Hemley was a leader of a Girl Scout Troop for eight years, and served on the board of the Scarsdale Congregational Church Guild for many years.

At the Scarsdale Woman's Club, Mrs. Hemley was active in the garden section as membership chairman, and served as chairman of the literature section.

Mrs. Hemley earned her real estate license, and was an active sales person for 30 years. She loved traveling, gardening, books and literature and took a keen interest in education.

Her husband, a captain at the time of his retirement from the Navy, predeceased her on Veteran's Day in 2002.

Mrs. Hemley is survived by her son, Philip, born in New London, Connecticut and currently residing in Woodstock, New York; her son, Paul, born in Coronado, California, and now residing in Pennington, New Jersey; her daughter Anne Reel, born in Key West, Florida, and now residing in Cohasset, Massachusetts, with her husband Ross Reel; her daughter Margaret Marcus, born in Yokosuka, Japan, and now residing in Scarsdale, New York with her husband Neil Marcus.

Mrs. Hemley is also survived by eight grandchildren; Bodhie Hemley, Lauren and Scott Hemley, Charlotte and Max Reel, Elliot, Seth and Benny Marcus.

A memorial service will be held at Scarsdale Congregational Church on Saturday, September 10 and at Arlington National Cemetery at a later date, where she will be buried next to her husband.
Scarsdale Gamers Triumph in eSports Tournament
Details

Category: People
Published on

11 July 2016

Written by

Omar Thenmalai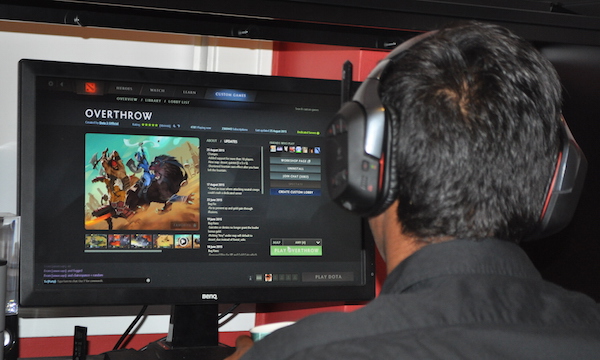 As most of you have never heard of eSports, I feel that I should preface this article with one statement; it isn't what you think. eSports isn't tapping your screen like in Flappy Bird, or swiping back and forth like in Candy Crush. It is far more complicated. eSports is the term used to describe multiplayer competitive video games. The term encompasses popular games like Call of Duty, League of Legends, Starcraft II, and Dota 2. These games are usually seen as mindless time wasters or simple forms of entertainment to help procrastinate from ever more important school work. People often fail to see the strategy, practice, and teamwork needed to succeed in all of these games. As a long-time gamer, and now a high school senior, I am often questioned as to why I bother gaming. What they don't realize is that I compete in my "sport" just like any other athlete.
High School Starleague (HSL) is a national eSports league that aims to give high schoolers a rewarding eSports experience, similar to traditional high school sports. Students represent their high schools, and face off against other high schoolers around the continent. HSL has leagues for various eSports including some big names that I mentioned before like League of Legends and Dota 2. Their philosophy is perfectly captured by their motto, "Study Hard, Play Hard." The league was founded in 2010, and since then has hosted a variety of events including online tournaments, inter-school scrimmages, and live charity events. These events have involved over 1,200 North American high schools and over 5500 students. HSL offers thousands of dollars in scholarship money for the winners of its leagues. This year alone the league has given out over $35,000 in scholarship money across four different eSports and thousands more in gaming gear and apparel.
Back in January, I enrolled in HSL's Dota 2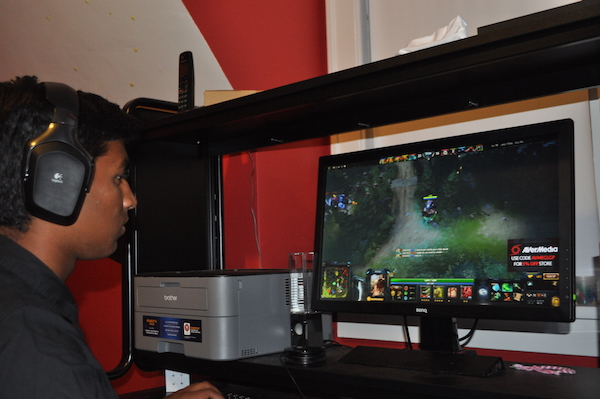 league with four friends. Dota 2, is an action real-time strategy game. Set in a mythical world of ogres, orcs, and dragons, two teams of five players start at opposite corners of a square map scattered with forests and rivers, and battle to take over the opponent's base. It sounds simple, but it gets more complicated. Each player pilots one of over 100 unique "heroes" each with their own set of unique abilities and traits. To make things even more complicated, players use gold accrued in game to purchase from a shop of over 100 different items. As an article in Bloomberg Business states, "The gameplay moves as fast as basketball, but the complexity of characters, weapons, and spells rivals Dungeons & Dragons." All of these aspects of the game are just a backdrop for the teamwork, communication, and strategy that are required to succeed.
Enrolling under the Scarsdale High School banner, the five of us were thrown into a league of over 100 eager high schools teams. The tournament consisted of a 10-week Swiss bracket played from February to April. This group stage was then followed by tiebreakers, single-elimination playoffs, and the grand finals. The tournament took a hiatus during May, so students could study for AP exams. After beating out Chapel Hill School of North Carolina in the semi-finals, we triumphed over Jersey's Cherry Hill High School 3-1 to win the tournament. As a team of 5, we claimed $2,200 in scholarship money along with hundreds more in gaming peripherals. The prize was merely the cherry on top of the sundae that was claiming the title of best high school team in the country.
My experience was equally enjoyable and stressful. As the captain, I created the strategies, and led my team in game. Like a football or basketball team, we would analyze the "game film" of our next opponent before each match to help prepare for the games. Official matches took place every Sunday night around eight. This was often an issue as a given match would encompass two or three games, each averaging around an hour each, and would take up a lot of time we should have spent doing schoolwork. The greatest difficulty we faced was organizing practice. Unlike most student athletes, we didn't have the luxury of coaches and trainers. Our only source of motivation was internal. There was no one pushing us to work harder, practice more, and help us keep our eye on the prize. Being friends and teammates was also an issue. Separating a conflict in a game from our friendship was difficult without a mediating third party. Every member of the team had to set aside their ego at one point in time to resolve a conflict.
In the long term, I hope to help raise the status of high school eSports to that of conventional sports like football and basketball. With our victory, we hope to pave the way for high school eSports in Scarsdale and in neighboring towns.
Omar Thenmalai
Co-President – Scarsdale eSports Club
http://www.scarsdaleesports.org
https://www.facebook.com/scarsdaleesports
Joseph Gecel Passes Away at Age 88
Details

Category: People
Published on

19 July 2016

Written by

Joanne Wallenstein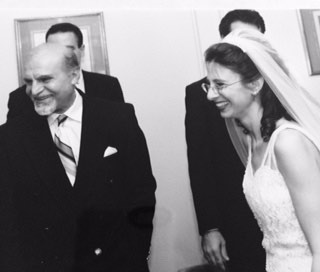 Joseph Gecel, father of Claudine Gecel of 10 Kent Road in Scarsdale died on Bastille Day, Thursday, July 14th at The Italian Hospital in Haifa, Israel. Ms. Gecel is the School Budget Study Liaison for the Scarsdale Parent/Teacher Council, a frequent Multi-Cultural Committee participant and an experienced Institutional Investor.
Mr. Gecel (88) was a French/American businessman and holocaust survivor who died unexpectedly due to complications from prostate cancer. He was married to Sally Gecel (87) and also leaves behind his youngest daughter Lizette Gecel, his 11 year old grandson Jason Samuel Sabba, and four French-born sisters with multi-generational extended families.
Reflections on Elie Wiesel
Details

Category: People
Published on

05 July 2016

Written by

Joanne Wallenstein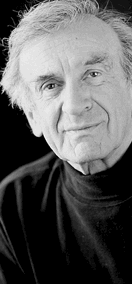 As long as one dissident is in prison, our freedom will not be true. As long as one child is hungry, our life will be filled with anguish and shame. What all these victims need above all is to know that they are not alone; that we are not forgetting them, that when their voices are stifled we shall lend them ours, that while their freedom depends on ours, the quality of our freedom depends on theirs. –Elie Wiesel
Elie Wiesel passed away on July 2, 2016. Rabbi Brown of Scarsdale Synagogue wrote the following about Wiesel which he shared with his congregants on July 4:
Dear Friends:
Greetings. I hope your Fourth of July has been meaningful... I trust, by now, that you have heard that Elie Wiesel, the noted author, scholar and activist, died this weekend. May his name live on to be for a blessing.
There is something poignant about noting his passing on this Fourth of July. His story, more than most, reminds us how preciously blessed we are to live in a country that enables us to be free. Let us never take that freedom for granted.
Wiesel is not our most important Jewish philosophical response to modern anti-Semitism. Theodor Herzl's writing (The Jewish State and Altneuland) - predating Wiesel and the Holocaust by forty years - grapples with the enduring discrimination of the Jewish People, and suggests that the founding of a Jewish State is a solution to it. And we have someone like Simon Wiesenthal (in The Sunflower) who raises the impossible question of forgiveness as it relates to the Holocaust itself.
Wiesel's genius was in his ability to bring his own personal story - and our people's collective story - to the people of the world. Because of his voice...how he used it in his own writing, and in the lectures and speeches that he delivered for decades...those inside and outside of the Jewish community were able to hear him, and listen to him, and learn from him.
No one in the (Jewish) world I grew up in ever mentioned Theodor Herzl or Simon Wiesenthal to me. I had a vague memory of a Holocaust survivor or two who spoke at my synagogue when I was younger. But the Holocaust was something inchoate and distant from me, until the Literature faculty of my mostly-non-Jewish high school in South Jersey had me read Wiesel's Night.
Suddenly - in the space of time that it took me to absorb his shocking and disturbing and heart-wrenching narrative - I had a new understanding of what it meant to be Jewish and what it meant to be human. Everything changed for me because of Wiesel, his story, and his book.
Because of his life's work, we have a sharper understanding of our past. And because of his life's work, we have a sharper understanding of our future, and the sense of responsibility that is an inherent Jewish part of living in a post-Holocaust world.
Officially, I want to encourage you to read Night if you haven't done so yet.
Beyond that: check out these two links that I hope you'll take a few minutes to explore to get a sense of Wiesel's unique and important voice:

In 2006, Oprah Winfrey chose Night as one of her Book Club's official selections. (There is no doubt that millions of new readers who might never have encountered Wiesel and the Holocaust did so because of Oprah's selection.) Click here for a brief video of the visit that Oprah made that year to tour Auschwitz with Wiesel.

In 2008, Wiesel participated in the public radio essay series "This I Believe." Click here for the full text and audio of his important reflection.
With gratitude for this festive day in which we celebrate our Freedom and Independence,

Rabbi Jeffrey Brown