Two SHS Alums Named for Diplomat Posts Abroad
Details

Category: People
Published on

06 September 2017

Written by

Joanne Wallenstein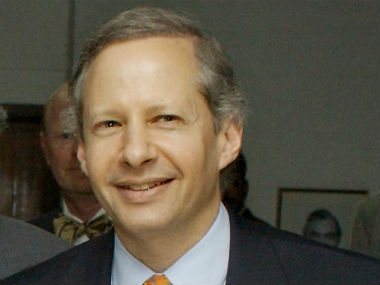 Kenneth Juster, a 1972 graduate of Scarsdale High School, and alumni of Greenacres Elementary School has been nominated by President Trump to serve as the US Ambassador to India. If confirmed he will replace Richard Verma who vacated the role in January.
Juster, age 62, is now the deputy assistant to the President for International Economic Affairs and deputy director of the National Economic Council. He was a key architect in the Indo-US civil nuclear agreement and served as the Under Secretary of Commerce in the Bush administration from 2001-2005. He was also a partner in the investment firm Warburg Pincus, where he increased investments in India, was an executive vice president at Salesforce.com and a senior partner at the law firm Arnold & Porter.
Juster's mother taught history at Scarsdale High School for many years. During high school, Juster lived in Thailand as an AFS student. He earned a Bachelor of Arts Degree from Harvard where he graduated Phi Beta Kappa and Magna Cum Laude and then went on to get a Master's Degree in Public Policy from the John F. Kennedy School of Government and a law degree from Harvard Law School.
When the Greenacres School held their centennial celebration in November 2015, Juster was an honoree and attended the gala.
Annie Pforzheimer, Deputy Chief of Mission in Kabul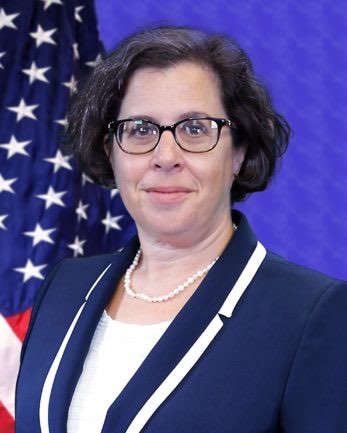 Annie Pforzheimer, a 1982 graduate of SHS assumed the duty of Deputy Chief of Mission in Kabul, Afghanistan in September 2017. Pforzheimer is the daughter of Carl and Betty Pforzheimer who live in Scarsdale today. Carl is a former Village trustee and a recipient of the Scarsdale Bowl and both Carl and Betty are active members of the Friends of Scarsdale Library.
Annie Pforzheimer, a career diplomat in the Senior Foreign Service with the rank of Minister Counselor, previously served in Embassy Kabul as the Political Counselor from 2009-2010. She has been in the foreign service for more than 25 years. Her other overseas postings include Colombia, South Africa, Turkey, El Salvador, and Mexico. From 2015-2017, she was the Director of the Office of Andean Affairs in the Western Hemisphere bureau of the State Department, with policy oversight for Bolivia, Colombia, Ecuador, Peru and Venezuela during Colombia's historic peace process. Before this she served on the National Security Council staff as Director for Central America Strategy Implementation, responsible for coordinating the adoption and execution of the U.S. Strategy for Engagement in Central America.
Ms. Pforzheimer has emphasized security sector, human rights and rule of law issues throughout her career. From 2012-2014 Ms. Pforzheimer served as the Director of the International Narcotics and Law Enforcement (INL) Section in Mexico where she managed a budget of $1.3 billion and spearheaded the renewal of security cooperation with Mexico following its suspension under the Pena Nieto administration. She also led the office of UN Peacekeeping and Sanctions in the International Organizations bureau, with responsibility for policy and budget matters relating to several dozen peacekeeping missions and sanctions regimes, and served as Director for the INL office of Civilian Police and Rule of Law.
Ms. Pforzheimer has a Master of Science in National Security Strategy from the National Defense University and a B.A. in History from Harvard University. Over the course of her career she has earned numerous Superior and Meritorious Honor awards, and was the 2001 recipient of the State Department's human rights award for her work in Turkey. She is married with one son who currently attends college.
Discussing the news, Betty Pforzheimer said, "We are very proud of Annie. This is her second tour in Afghanistan, this time in the Number 2 spot in the embassy, which is one of the largest US embassies abroad. The ambassador has been nominated but is not yet confirmed. The post requires her to be there without her family for a term of one year."
Police Ask for Help Locating Missing Man
Details

Category: People
Published on

02 September 2017

Written by

Joanne Wallenstein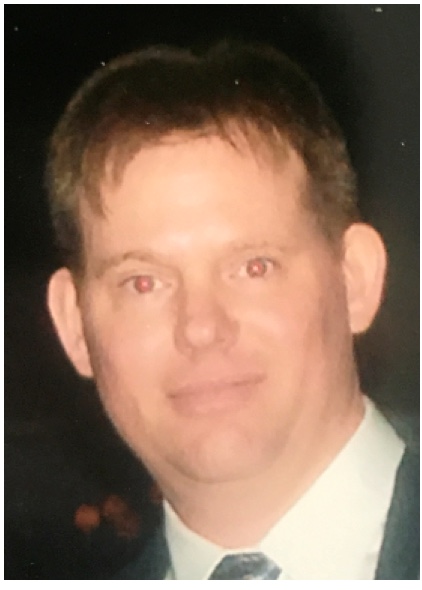 Greenburgh Police are asking for your help to find a missing 53 year-old man. According to police, Gregory G. Hill has not been seen since noon on August 30 when he left his home at 1 Shaw Lane in Greenburgh, leaving his wallet and cell phone behind. He has not been seen or heard from since. Hill is a white male, six feet two inches tall with brown hair, weighing approximately 190 pounds. Anyone with information that might assist investigators in finding him is asked to contact the Greenburgh police department special victims unit (914)-989-1710. Case detective e. Christmas #122.
Scarsdale Synagogue Welcomes Shinshinim
Details

Category: People
Published on

07 August 2017

Written by

Joanne Wallenstein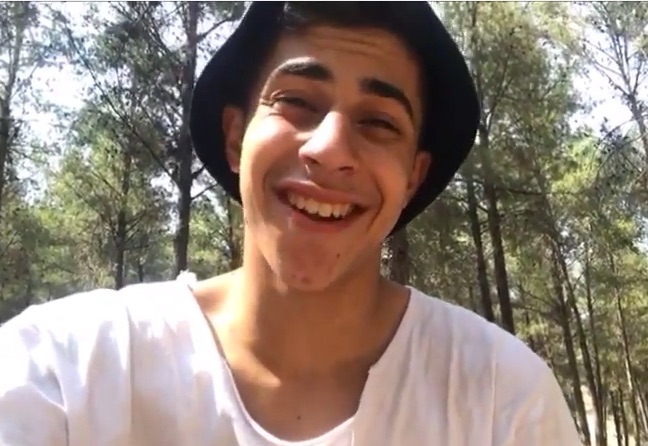 This fall, Scarsdale Synagogue will welcome two Israeli young adults to work with students in the synagogue's religious school. The visitors are called "Shinshinim" and they are coming to the U.S. as a part of an initiative through Westchester Jewish Council. The Jewish Agency for Israel (JAFI) sends shinshinim all around the world to different Jewish communities.
A "Shinshin" is an 18 year-old Israeli emissary sent by the Israeli Government and the Jewish Agency for Israel to communities abroad and with the goal of educating people of all ages about Israel and Israeli culture. These bright and talented young adults have made the difficult decision to postpone their army service to participate in this rewarding program.
The Westchester community shinshinim have been selected from over a pool of 400 applicants. In addition to the training they receive to participate in this program they come to the community with a long list of impressive experiences and skills. Shinshinim are leaders in their home communities, excel academically and artistically and are fluent in English.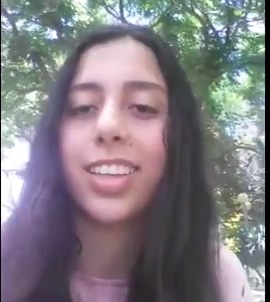 We spoke to Rabbi Ilyse Glickman, Scarsdale Synagogue's Director of Congregational Learning about the program and here is what she shared:
How did the plan to include Shinshinim develop?
We (and day schools and synagogues in the county) were approached by Westchester Jewish Council (with our county Shlicha Oshra Rosenberg as the lead on this idea) to begin to explore the possible venture of bringing shinshinim into our community for 2017-2018. Interested parties met several times to brainstorm, strategize, and ultimately work our way through applicants to arrive at consensus of who we would love to bring into Westchester.
How will they be involved at SSTTE?
We will be working mostly with our Shinshinim Amit throughout the year. Amit will be a significant presence in our Religious School on Sunday mornings and Wednesday afternoons, engaging with all of our students ranging from Pre-K through 12th grade. Amit will bring her musical talents to her classes and will engage our learners in Israeli songs, culture, and what it's like to grow up and live in Israel in the 21st century.
Where do the Shinshinim live while they are in Westchester?
The Shinshinim model is that these young adults live in people's homes (families that are part of the participating sites). This is an important piece of their experience as they get to know people on a deeper level, experience real American/Westchester life on a day to day basis, and if there are kids/teens in the home they form lasting friendships.
When they are not at SSTTE what will they be doing during their time in the US?
The schedule for the shinshinim is packed -- Sunday through Friday they are teaching in day schools and synagogues and preparing for such lessons/experiences. They have Shabbat off.
For more information, contact Rabbi Ilyse Glickman at 914-725-5175
Sports Are Not Just for Kids
Details

Category: People
Published on

15 August 2017

Written by

Joanne Wallenstein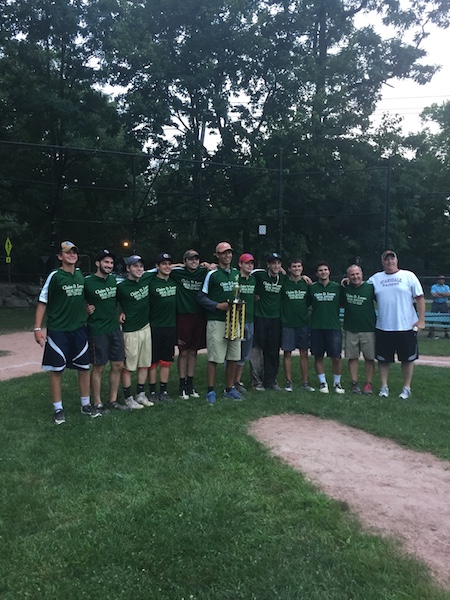 Sports are not just for kids.... grown-ups like to play too! See the results from two summer adult leagues here:
Claire D. Leone Real Estate won the Scarsdale Adult Softball League, defeating the Pulled Hammies.
Pictured from left: Christian Waterhouse, Kurt Schuster , James Felix, Stephen Gobes, Nick Wheeler, Greg Scacchi, John Cohen, Jake Nathanson, Rob Burns, Tim Leone , Todd Leone Sr, Rob Burns Sr.
Missing: Jeff Leone, Nick Leone, Mike Hodges, Dillon Aldefer, John Felix, Jamie Regan



The Fox Meadow Tennis Club 50 Love Womens Tennis Team almost won their flight this summer – missing the top spot by just one point. Captained by Jodi Zucker, it was a fun season for all:

Pictured here: Lori Falow, Lauren Haller, Shuling Smith, Amy Cooper, Joanne Wallenstein, Jodi Zucker, Pro Pavle Jefferson, Bella Dalton and Geralyn Della Cava

Not shown: Helyn Goldstein, Jill Fisher, Shari Romano

Send your team picture and results to scarsdalecomments@gmail.com.
Beloved Tennis Professional Ian Longua Passes Away Suddenly at Age 44
Details

Category: People
Published on

20 July 2017

Written by

Joanne Wallenstein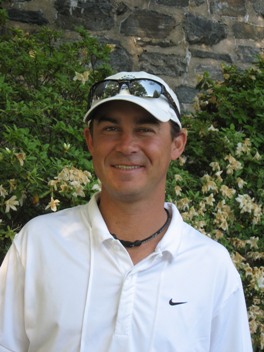 Beloved tennis and paddle pro Ian Longua passed away unexpectedly at the age of 44 at his home on July 19, 2017. Longua led a very successful racquets program at Scarsdale Golf Club and also taught at Rye Racquet for many years. He was an avid sportsman and played tournament paddle, competing in the nationals.
His dynamic personality attracted many new players to the tennis and paddle programs at Scarsdale Golf Club. To young players he was a mentor and coached some successful local players privately. Each year he organized memorable trips to Palm Island, Florida for pre-season training for members of the ladies tennis teams.
Many of the club members and his paddle partners considered him a close friend and he had a gift for making personal connections. He was affable, outgoing and supportive and welcomed players of all levels to the courts. He was well known throughout the paddle and tennis community in Westchester and will leave a void on the courts.
He worked up to the day of his passing and members of the club, co-workers, staff and his paddle buddies were shocked to learn of his untimely death.
Ian came to Scarsdale Golf Club in 2007 as the Director of Tennis from Manursing Island Club where he was the Assistant Tennis Pro for six years, and was promoted in 2012 to Director of Racquet Sports. Growing up in New Hampshire, as the son of a tennis professional, he played tennis for virtually his entire life. He learned all aspects of the sport from his father, the former Head Pro at Palm Island Resort in Florida, who passed away earlier this year. Ian was a passionate fan of the Patriots and Red Sox.
Ian graduated from Concordia College in Bronxville, NY where he earned his Bachelor of Arts Degree. He played N.C.A.A. tennis and was nationally ranked in the top 10 for four years. Ian and his partner won the NY State Regional Men's 5.0 Doubles and participated in the Men's 5.0 National Doubles Tournament.
Early in Ian's career he worked as an Assistant Tennis Pro at Sunningdale Country Club, Bronxville Field Club and American Yacht Club.
He is survived by two sons, Zach and Bryce, by his mother Marguerite Longua, sister Courtney Longua and hundreds of friends and sportsmen. A memorial service will be held at Lloyd Maxcy & Sons Beauchamp Chapel, Inc. 16 Shea Place New Rochelle, NY 10805 on Saturday July 22 from 11am to 1 pm.