SHS Assistant Principal O'Gorman Sheds Light on Changes to School
Details

Category: People
Published on

26 June 2017

Written by

Louisa Blatt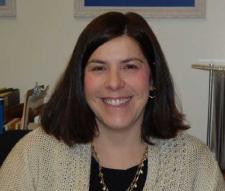 This past September, Andrea O'Gorman moved up from Director of Counseling to Assistant Principal of Scarsdale High School. In this interview with recent Scarsdale High School graduate Louisa Blatt, O'Gorman discusses upcoming changes at SHS and her new role at the school. O'Gorman has served as a dean and as the Director of Counseling at SHS during her fifteen-year-long career at Scarsdale.
Question: What are your opinions on the upcoming changes to the schedule with the elimination of homeroom and lengthened class periods?
Our new schedule, while a bit confusing to digest at first, is not all that different from our current schedule in substance. It will continue to meet the needs of our students, in that it provides tremendous flexibility and the ability to meet an extraordinary number of course requests. With the loss of homeroom three days per week, it will be an adjustment. We will need to monitor this change in particular, to see if we can work out logistics in some other way. Homeroom has served as both a small break in the day and a chance for certain student organizations to meet more regularly, but also a way to communicate with students in unobtrusive ways. While the extra time added to class periods may seem daunting for students, it is my hope that we will find ways to incorporate ways to use the time for personal interactions and not merely additional "seat time for students." Despite initial feelings about these changes, everyone agrees that we will need time to see it in action and then discuss its effectiveness.
Q: What steps are currently being taken to improve school wellness?
Student wellness has been a topic of discussion for several years now at SHS. This year, the district's compact committees focused on issues of student wellness and our recent Tri States visit studied the work in depth. There are so many initiatives going on and I recommend looking through the self study that was published recently from the office of our Assistant Superintendent of Curriculum and Instruction, Ms. Lynne Shain. At SHS, some of our work has been a study of homework, which involved an in-class calibration exercise, the institution of homework-free breaks and a series of surveys to students and teachers. Other work has focused on the student experience with additions of extended library hours during testing weeks, PTA sponsored snack breaks, and wellness-focused activities provided by our student government and student organizations. Our own Compact Committee, and Wellness Team continue to look for ways to promote student wellness through education, discussion and policy changes.
Q: Freshman orientation is being shortened this upcoming year. Was this just a scheduling change or were there other reasons?
For the past several years our freshman orientation has been planned over a day and half prior to the opening of school. In the 2017-18 calendar, there is only one conference day planned prior to students reporting to school. We condensed the orientation program to one day, keeping most elements of the program in place, including the assembly, student tours of the building and release of schedules for freshmen. Civ Ed advisors and Peer Leaders will continue to lead the orientation and students will have a chance to find their classes and prepare for the first full day of school on Tuesday, September 5th.
Q: The high school is undergoing a lot of construction. How do you see the construction process as well as the actual new facilities affecting the future?
Our construction projects are well underway! Our new fitness center will focus on student wellness and lifetime fitness activities. The enhanced equipment and expanded space will give students a wonderful new atmosphere in which to focus on health and wellness. Our learning commons and labs will give students multiple new ways to use and enjoy our facilities. New meeting spaces will allow for groups to collaborate in flexible spaces, learning and studying in modern ways. Teachers can make use of the spaces to explore techniques that are best served in less traditional classroom spaces.
Q: Are there any other upcoming or recent school policy changes people should know about?
Our focus continues to be on student wellness initiatives and as we move into next year we will continue to explore our policies and practices with these in mind.
Q: How has your experience been in your new position, are there any surprises? Do you miss being a dean?
In my new position as Assistant Principal for Student Life, I have enjoyed seeing our school in a new light. I have always enjoyed working with students and families and that has not changed. The new level of responsibility has provided me with more insight into our school community. I am continually amazed at the level of professionalism and care shown by our faculty and staff and the amazing commitment on the part of our students. I've learned more about student government and activities, senior options and athletics and it has been fun to be more involved in these endeavors. Observing classes has been the best surprise! After so many years here, it is great to be in our classrooms on a regular basis, watching the magic unfold! I do miss my work as a dean, as it was work I cherished. I miss the connections with students and families and the journey of helping students navigate their high school years. But in return, I feel that my experience as a dean and then as Director of Counseling as given me a valuable perspective into the student experience that informs the decision making in my new role.
Q: Feel free to talk about anything else you feel we should know:
Scarsdale High School is a wonderful community to be a part of. For fifteen years I have enjoyed the company of those who work and live here, and it has made me a better counselor, administrator, parent and community member. I feel blessed to be part of a thoughtful and committed team and look forward to many more years here.
Julia Fishman Weds Jon Kurzner in Bridgehampton
Details

Category: People
Published on

19 June 2017

Written by

Joanne Wallenstein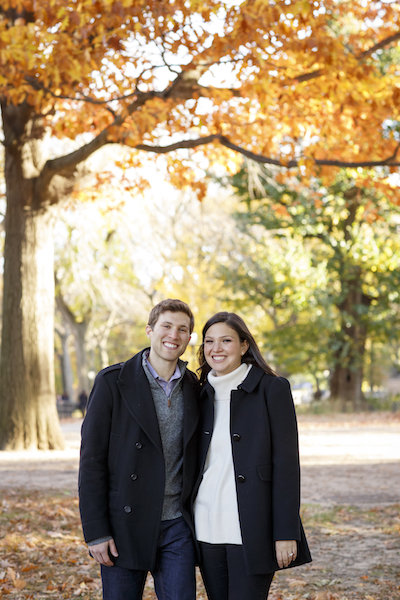 Two members of the SHS class of 2006 were married on the beach in Bridgehampton on Saturday night June 17th. Julia Page Fishman, daughter of Dr. Glenn Fishman and Joanne Wallenstein of Scarsdale, exchanged vows with Jonathan Aaron Kurzner, son of Wayne Kurzner, of Queens, New York. Rabbi Greg Weitzman of Congregation Rodeph Shalom on the Upper West Side officiated at the Bridgehampton Tennis and Surf Club in Bridgehampton, New York.
The bride, 28, is an Architectural Designer at John B. Murray Architect in New York. She graduated cum laude from New York University and received a master's degree in Architecture from Tulane University. The bride's father is Director of Cardiology and Vice-Chair for Research at NYU Langone Medical Center. Her mother is the founder and editor-in-chief of Scarsdale10583.com, the local news website.
The groom, also 28, is a Director at The Earnest Research Company in New York. He graduated summa cum laude from Vanderbilt University. The groom's father is a personal injury lawyer in New York at a firm bearing his name.
The couple, who attended Scarsdale High School, began dating after reconnecting through mutual friends in 2014. Many friends from the 'dale joined them at the joyous celebration that followed the ceremony.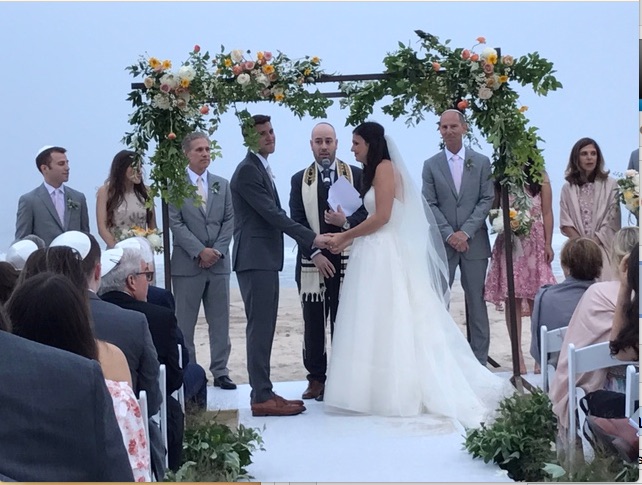 Photo Opps: Scarsdalians Make News
Details

Category: People
Published on

03 June 2017

Written by

Joanne Wallenstein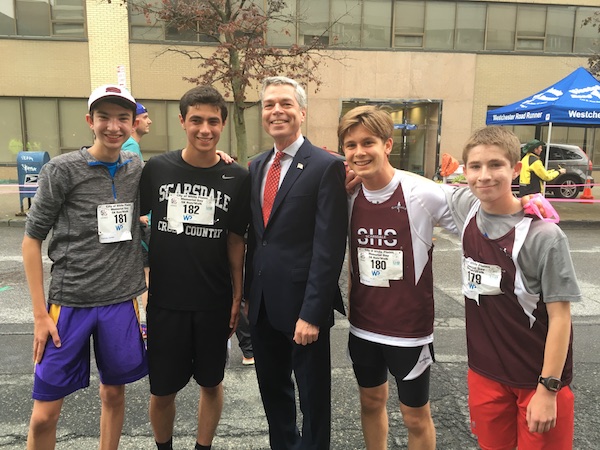 Here are two updates from Scarsdale residents making tracks this week:

Four Scarsdale High School varsity track team members placed in the top 7 overall of the inaugural White Plains Memorial Day 5k race on May 29, 2017
Pictured above with Mayor Tom Roach of White Plains are Jordan Claman, Andrew Levy, Mayor Tom Roach, Bruno Tassari and Zach Hoexter.
Scarsdale Inquirer Alumni at the New York Times: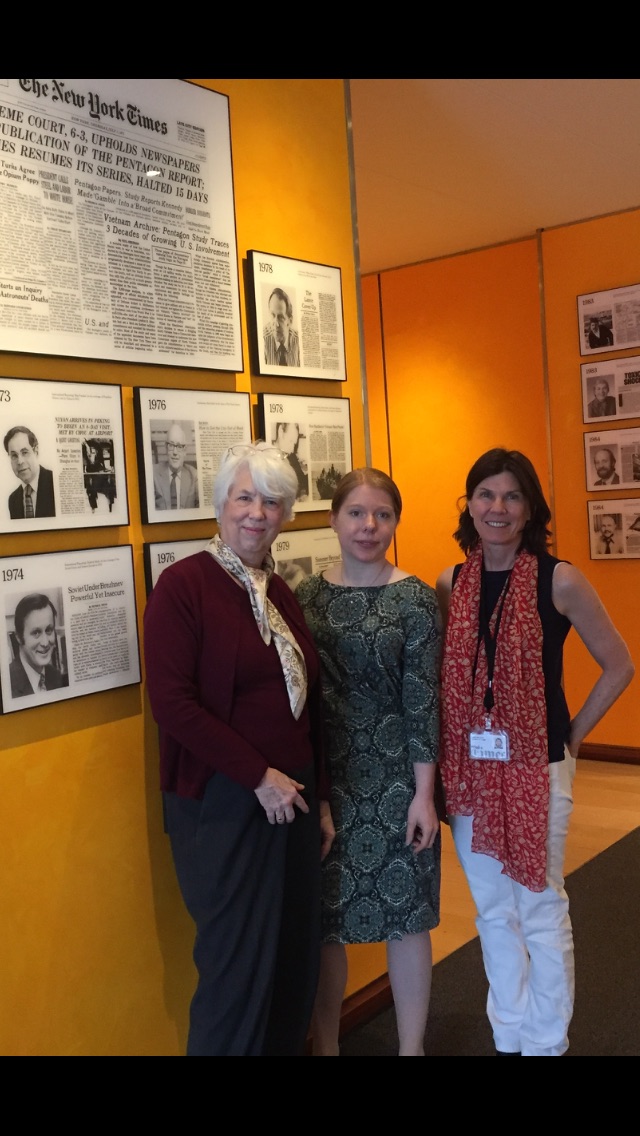 We ran into Carrie Gilpin, former reporter for the Scarsdale Inquirer who is now working at the Learning Network at the New York Times. She shared this photo of herself with Linda Leavitt, former editor of the Scarsdale Inquirer and Heather Murray, another former Inquirer reporter who is now an attorney working in the same building as Carrie. Linda came in for a visit and here is what she said:
"I am so proud of these dogged reporters I hired at The Scarsdale Inquirer, Carrie Gilpin and Heather Murray. Carrie went on to become an editor of the Learning Network at The New York Times and Heather is an attorney, at Seyfarth Shaw in the same building, We are posing in front of the Pentagon Papers story on The New York Times Pulitzer Prize wall because there's a Scarsdale connection — attorney William Glendon, who was later to be elected mayor of Scarsdale,successfully defended The Washington Post before the U.S. Supreme Court. The Nixon administration had sought to block publication of a Defense Department history of the American involvement in Vietnam. It was considered a major victory for freedom of the press. This happened before my time at the Inquirer (I retired as editor in 2015) but I knew Glendon and had great affection and respect for him."
Milestones For Emily Hirsch, Kamilah Dowling and Ellen Greenberg
Details

Category: People
Published on

12 June 2017

Written by

Joanne Wallenstein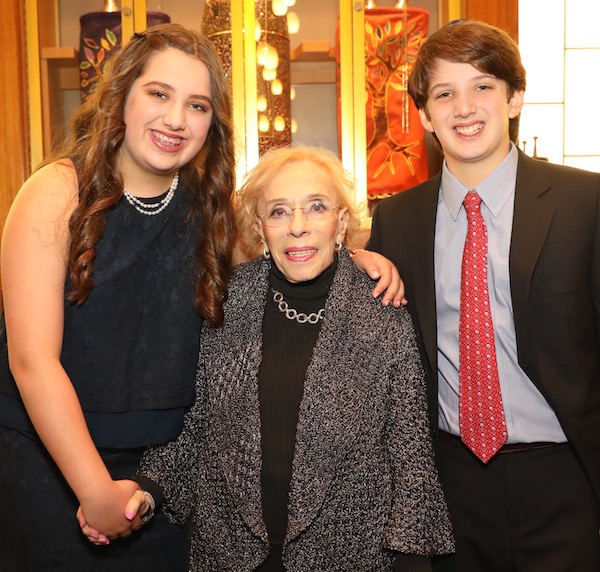 Emily Hirsch, former owner of Scarsdale's Candy 'N Cards will turn 100 on Friday, June 16. Since she closed the store, earlier this year at the age of 99–- she's enjoying her retirement and spends time catching up on old movies, having lunch with friends and spending quality time with her family.
Kamilah Dowling
Scarsdale resident Kamilah Dowling will be honored by The Business Council of Westchester as one if its 2017 "40 under 40" Rising Stars, during the June 15 reception at the council's headquarters in Rye Brook. Kamilah, who is the dedicated Certified Pediatric Nurse Practitioner in the Division of Pediatric Neurosurgery at Montefiore Health System, was selected for this award because of her exemplary leadership, creativity, innovation, dedication and professionalism.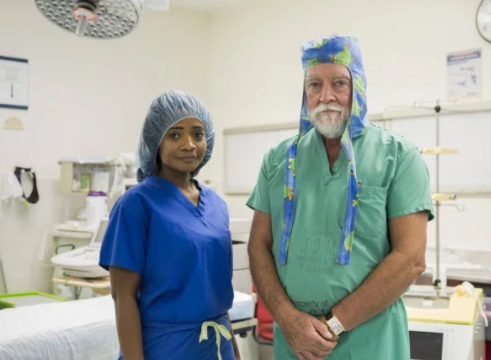 Kamilah, who has called Westchester her home for five years, provides and coordinates care for children with complex neurosurgical needs, including brain tumors, craniofacial disorders, and craniopagus conjoined twins. Kamilah was instrumental in the care of Jadon and Anias McDonald who were successfully separated at Montefiore last year. Kamilah managed every aspect of their various needs, both medical and social, and remains a dedicated and consistent presence for this family. On June 23rd CNN will release a documentary about how the boys are progressing, in which Kamilah will appear.
Holocaust and Human Rights Education Center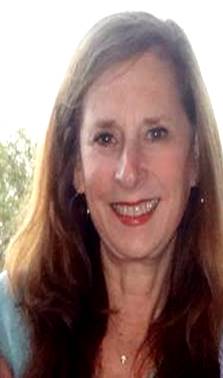 Mamaroneck resident and life coach Ellen Bachner Greenberg has been named to the Board of Directors of the Holocaust & Human Rights Education Center, a not-for-profit organization serving Westchester County and beyond.
Ellen holds an MBA from New York University and is a certified Life Coach. She enjoys guiding her clients towards achieving goals, overcoming obstacles, and making changes in their lives.
A daughter of two Holocaust survivors, Ellen has been active with the Holocaust & Human Rights Education Center through their GenerationsForward speakers group.
Ellen tells of her father's incredible will to survive and the optimism, perseverance, and positive attitude that exemplified how he lived his life post war. Ellen discusses what it was like for her growing up as the child of Holocaust survivors and speaks honestly and openly about the impact it has had on her.
Ellen and her husband Carl are the proud parents of two children who live and work in Manhattan.
Millie Jasper, Executive Director, says, "Ellen brings a breadth of knowledge and experience to the Board. We're thrilled to have her join us."
The mission of the Holocaust & Human Rights Education Center is to enhance the teaching and learning of the lessons of the Holocaust to support the right of people to be treated with dignity and respect.
For more information please contact Millie Jasper, Executive Director, at (914) 696-0738 or mjasper@hhrecy.org.
SHS '16 Athletes: One Year Later
Details

Category: People
Published on

30 May 2017

Written by

Carly Glickenhaus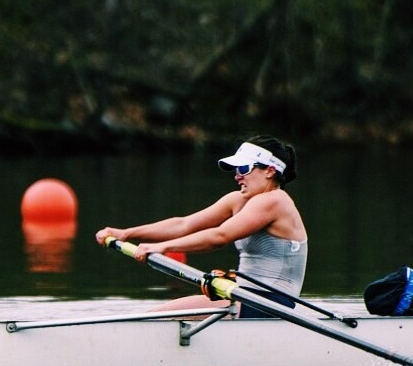 Even the energetic Pitbull song that wakes me up at 5:15 AM does not make it easy to hop out of my warm bed at Georgetown for rowing practice. Eating a banana in the light of my tiny dorm bathroom to avoid waking up my roommate, I pull on three layers of under armor and two pairs of socks, ready to leave the cozy heat on a December morning to practice on the Potomac between ice chunks, pushing my body to the point of nausea during the toughest workouts before biking back to campus to get to my first lecture on time. The luxury of being able to hit snooze on an alarm sounds appealing, but I wouldn't trade my mornings for the world. A sense of family pulls my teammates to the boathouse each morning without fail. No one is forcing us to make this choice, but we are invested. There is no stronger bond than loving the pain and glory of college athletics with the strangers that become your best friends.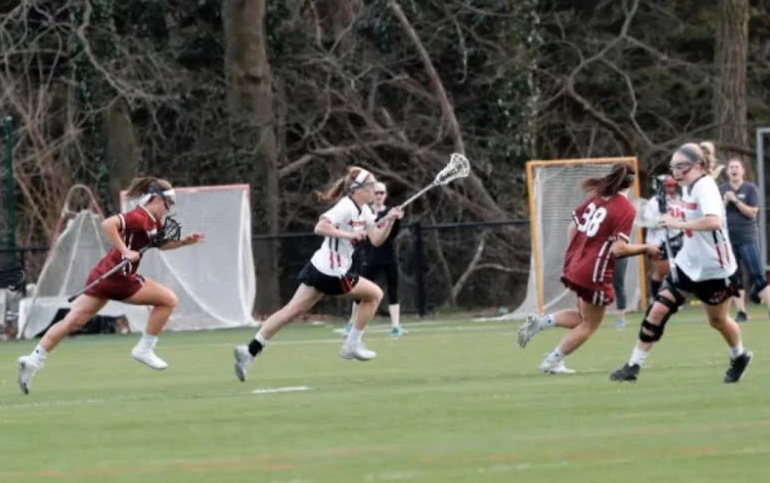 The SHS Class of 2016 sent many of its Varsity athletes off to continue their sports careers at the college level. The transition to a strange new world free of structure and supervision can be daunting during the thrilling, unpredictable sweaty days of freshman orientation in August. College athletes even have an additional layer to the academic, social, and emotional transition to college life. The SHS athletes featured in this article have learned to face new expectations and responsibilities as members of collegiate teams. You wake up early, work hard when no one's watching, and make healthy choices because all your teammates are doing the same, so you owe each other the very best you can give. There may not be parents watching over shoulders anymore, but the choices you make, like when to go to sleep, when to party, and what to eat affect the performance of the whole team.

Eliza Brosgol saw a lot of game time, competing as one of the starting midfielders on the lacrosse team at Haverford College in Pennsylvania. 8-8, "I loved my teammates an the energy and intent that we brought every day.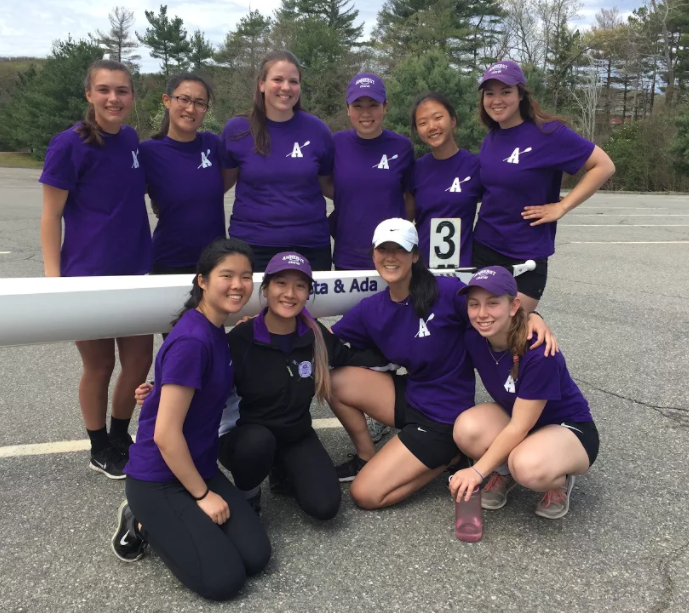 Elliot Graham is also advancing his lacrosse career, at Skidmore College in Saratoga Springs, NY. After a successful pre-season and strong first game as a freshman, Graham suffered a concussion early in the season and unfortunately was not cleared to play for the rest of the season.

Sarah Weintraub was a three-sport varsity athlete for the Raiders, competing for the field hockey, ski, and softball teams. At the collegiate level, Weintraub decided to try something completely different. She says, "I joined crew in college because I had been an athlete all throughout high school and love competing and being a part of a team. The experience was very rewarding and my team is full of supportive, strong, and independent women." Her novice 8-person boat lost to their rival Middlebury College by just 1.3 seconds this spring. Not one athlete in her boat had touched an oar before coming to Amherst.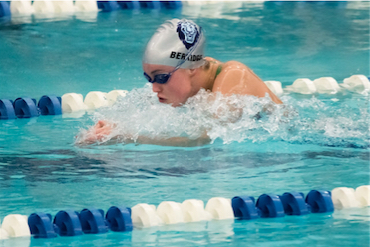 Fazl Shaikh continues his soccer career at Middlebury College in Vermont, a member of the Northeast Small College Athletic Conference. The 2016 season was defined by a big win in the NESCAC quarterfinals where Shaikh's team scored in double overtime in the last second of the game. Shaikh shares, "I really think it's worth all the work you put in for results like that."

Scottie Berridge joined a top Division I swim program at Columbia University this fall. She swam breastroke for the Lions, winning 1st place in the 100 breast in the Ivy dual meet against Dartmouth. Berridge is thankful for the team structure of college athletics because it provided a routine with a schedule, helping her grow both as an athlete and a person.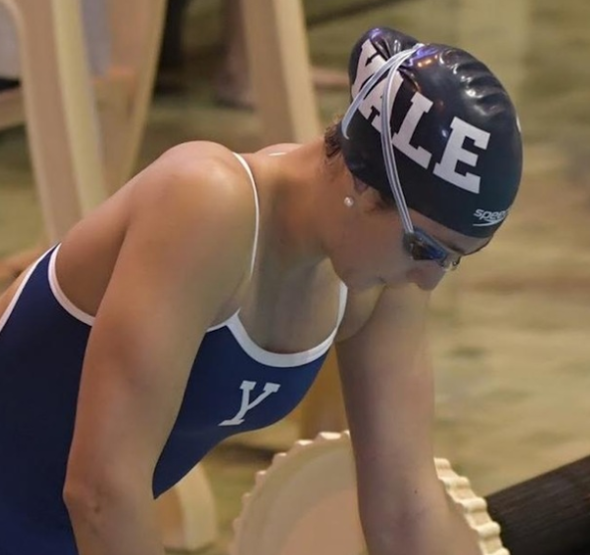 Berridge's former teammate Bebe Thompson became a competitor in the Ivy league. Thompson helped lead her team to a historic season this winter. The Bulldogs went undefeated, 16-0, in the regular season. For the first time since 1978, Yale won the Ivy League Swimming Championships. Thompson placed 7th in the 400 IM and advanced to Finals in the 200m Butterfly at the Ivy League championship meet. She says she is grateful for "an incredible and fun start to [her] collegiate swimming experience." She adds, "I can't wait for next season and to hopefully individually improve and try to replicate the team results of next year."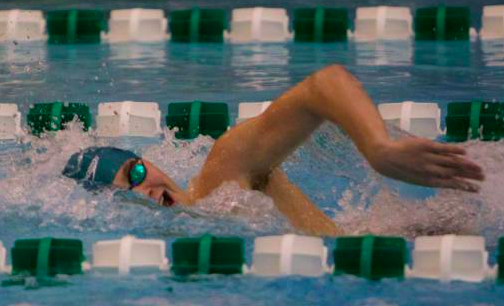 Scarsdale Swimming also sent Josh Hendell to Dartmouth College this fall. Hendell received the Outstanding Freshman Award for his performance this year setting an example for the spirit of Dartmouth Swimming. He won the 1000 Free against Harvard and Cornell and won the 400 IM at the Ivy League Championship as a freshman.

Like most freshmen football players, Stephen Nicholas did not see competitive action this season at Franklin and Marshall College in Lancaster, Pennsylvania. Nicholas reflects, "Not playing right from the start was definitely a transition from high school." He plans to work hard this summer to train for the fall season, when he hopes to join Scarsdale alum Harrison Wirth and Jeff and Nick Leone on the field.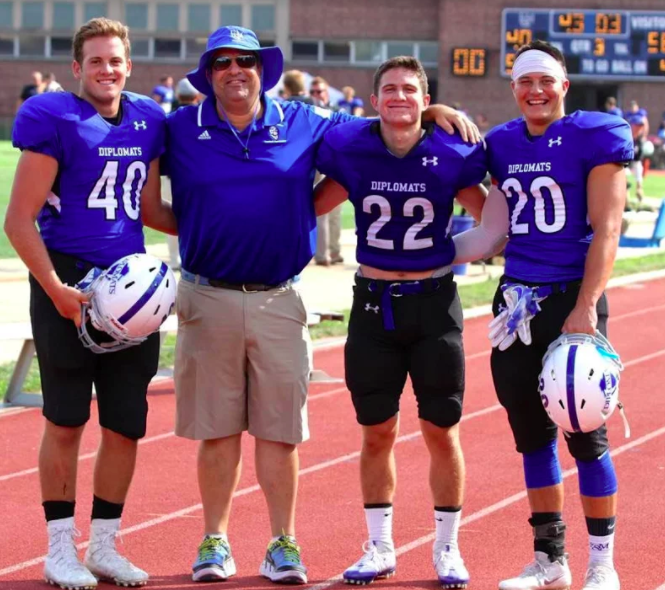 Michaela Nicholas joined the Franklin and Marshall field hockey team this fall. They went 16-5 overall, reaching the National Elite Eight before losing to Babson by one goal. Nicholas noted, "Being a part of the Franklin and Marshall field hockey team had a tremendous positive impact on my freshman year college experience. It forced me to be disciplined and have good time management skills. My coaches and teammates were outstanding on the field and also very supportive off the field."

Back in the spring, SHS athletes were competing against 14-18 year olds, but when they arrive on a college campus, freshman athletes are expected to hold their own against 22 year old adults. Being thrown into this challenging and mature environment the first time you are living on your own thrusts the bewildered teenager into unknown territory. Athletes face a character test from the first day of pre-season. Many of these SHS athletes were team captains their senior year, with reliable starting spots. Just a few months later, they are freshmen all over again, pushed to prove themselves from scratch. Many have noticed that success, and most importantly happiness, comes with embracing not being the best of the best anymore. Knowing how to be comfortable and committed to improvement from the bottom will make athletes with team experience valuable contributors in the workplace.
Carly Glickenhaus, SHS '16, is a rising sophomore at Georgetown University studying Economics with a minor in Science, Technology, and International Affairs. As the Varsity goalkeeper for the Raiders, she was honored with the Scarsdale Scholar-Athlete Award in 2016. This fall at Georgetown, she walked on to the Division I Varsity Rowing team with no prior rowing experience. She raced in the Varsity Lightweight 4+ boat, winning Second place at the Eastern Sprints Regatta this spring.