New Learning Commons Attracts a Crowd at Scarsdale High School
Details

Category: Schools
Published on

16 January 2018

Written by

Sydney Goldman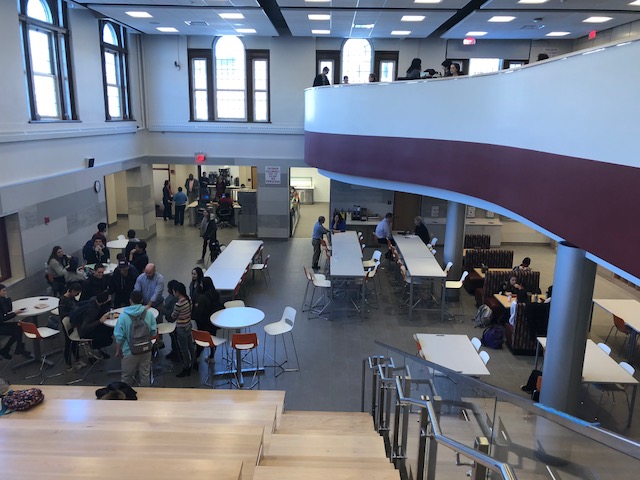 Curious where your high school student is spending all their time? The answer is in Scarsdale High School's new Learning Commons, which opened on Wednesday January 10, 2018 at Scarsdale High School.
The construction of the learning commons was funded by the 2014 school bond referendum and is one of the first of many new spaces that will open across the school district. In order to provide more collaborative learning space and additional food service, Scarsdale High School's old gymnasium has been revamped into every student's dream work and leisure space.
When the multi-level space opened on Wednesday, students' and teachers' mouth dropped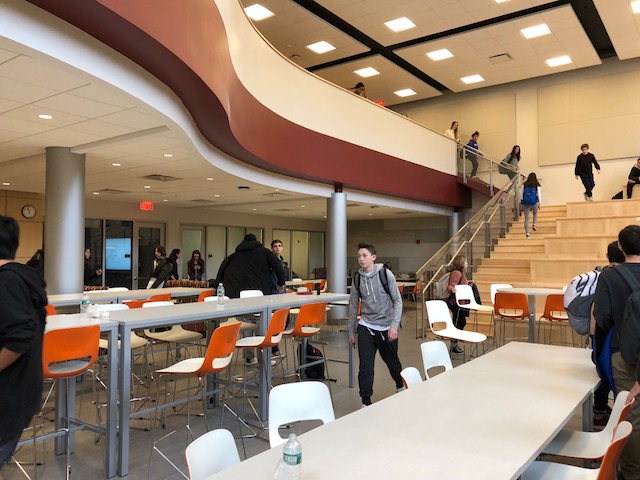 as they entered the doors. They stepped inside to find booths and high tables, providing a cozy, restaurant-type atmosphere where students can eat, work, or simply relax. The facility includes a brand new kitchen that offers fruit, vegetables, drinks, and snacks along with even tastier options such as muffins, customized omelets, sandwiches, chopped salads, pizzas made to order, a pasta bar and themed specialties. An omelet station gives students the chance to order eggs with custom fillings including cheese, potatoes and bacon. The salad bar provides a choice of greens such as romaine, spring mix, kale or spinach which can be mixed in with chicken, cheddar, feta or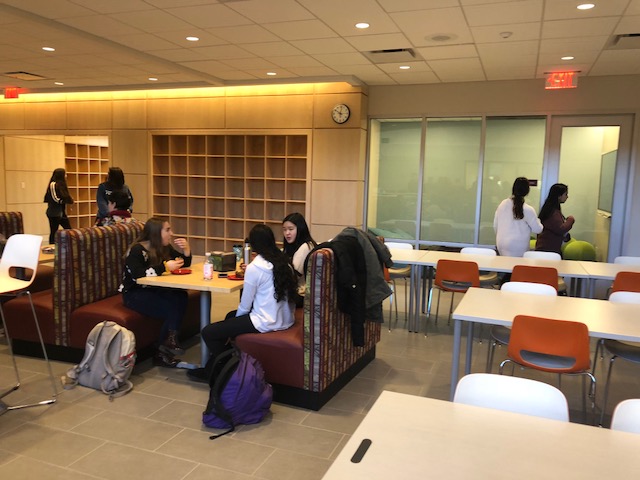 goat cheese as well as celery, edamame, cucumbers, carrots, peppers and sprouts.
And if that was not enough, students were awed to encounter a frozen yogurt machine and a full array of toppings such as oreos, sprinkles, heath bars, strawberries, raspberries, pineapple and graham crackers to name a few.
Watch out Starbucks: The coffee machine turns out flavored coffees that can be mixed with a variety milk and milk substitutes.
To create a more sustainable environment, the cafeteria is using real utensils, bowls and plates that will be washed and reused to cut down on waste.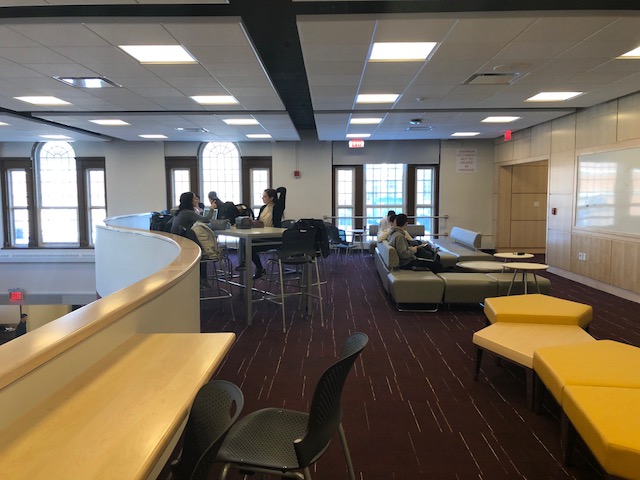 Graduated stadium seating and a staircase lead up to the mezzanine level, where more couches, tables, and individual Chromebooks are provided. Both the first and second floor provide students with the opportunity to work in smaller rooms where they can engage in collaborative academic work more quietly, with bean bag chairs, smart boards, and tables. Teachers are also able to reserve the private rooms for specific classroom use. Brand new bathrooms are located in the back of the first floor. Many students said the staircase set up reminded them of sets for the scenes of movies, High School Musical and The Internship.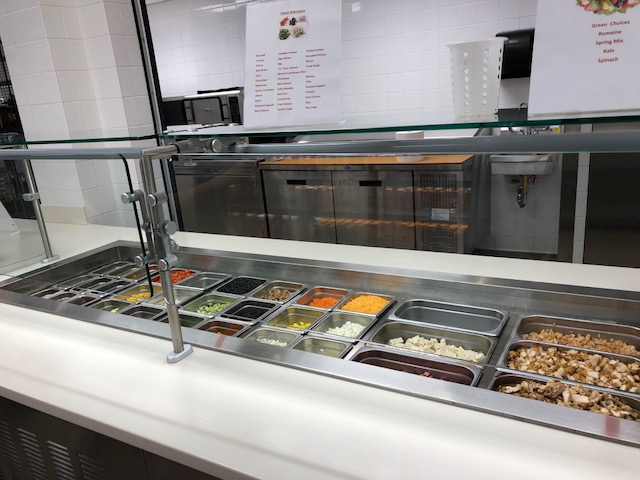 Discussing the new facility, SHS Principal Ken Bonamo said, "We are excited about the new Learning Commons and delighted by the positive reception it has received so far. The kitchen hours are currently scheduled from 9 a.m. until 3:30 Mondays through Thursdays and from 9 a.m. to 2:30 on Fridays, with a break during 4th period so the kitchen can switch from breakfast to lunch service. We are adjusting those hours based on staff availability and student demand, so they may change as we move forward. The goal is to have continuous food service during and just after the school day, with the kitchen in the cafeteria open before school through the end of lunch, and both spaces open during the lunch periods (peak service time)."
Bonamo continued, "The "learning stair" is intended to be used just as we are seeing students use it--to congregate, eat, converse, and work together. There will also be a mechanized screen installed so that presentations can be projected for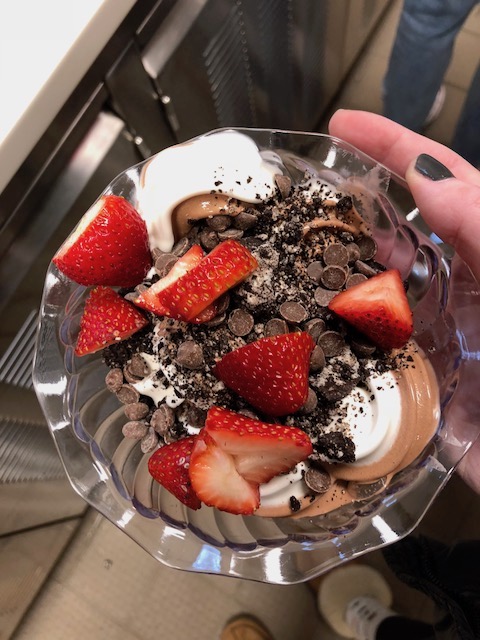 viewing from the learning stair; this should be in place in the near future."

This state of the art facility is already encouraging students to stay at school for free periods rather than get in their cars and go to the Village. The casual work spaces feel more like college than like high school and it will quickly become many students favorite place to hang out.
Pam Rubin is the Secretary of the Scarsdale Schools Education Foundation, which raises funds for projects and initiatives not covered by the school district's budget. $2.25 million has been raised over the last three years to fund the cost of the Fitness Center and Design Lab. She said, "The SSEF is thrilled with the new spaces. The Learning Commons including the new Design Lab, Paver Garden and the Fitness Center will be transformative in terms of the student experience at SHS. We are very proud to be part of the continued innovation in the Scarsdale schools."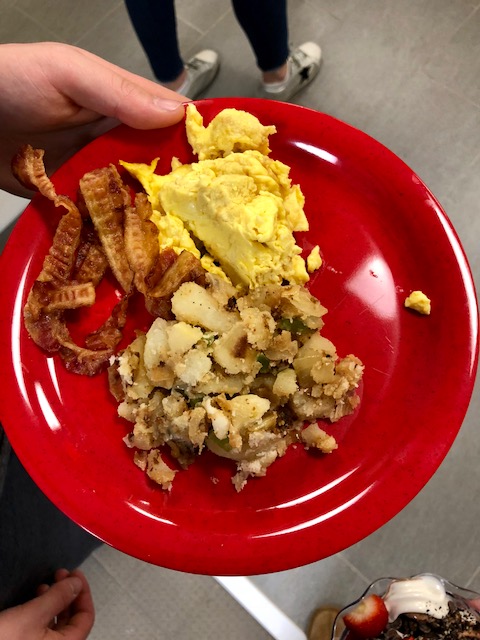 Sarah Kazan '18 noted, "It's a refreshing environment that is sort of like a mix of the library and cafeteria. It's a great place where kids can hang out, eat and do homework. I love to have a change of scenary and will definitely spend my free periods here."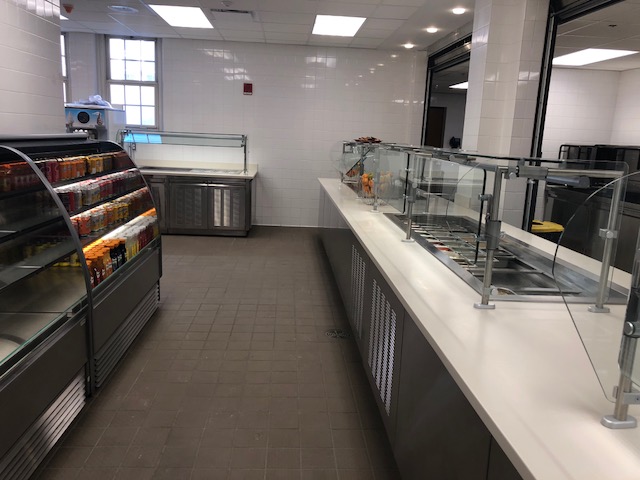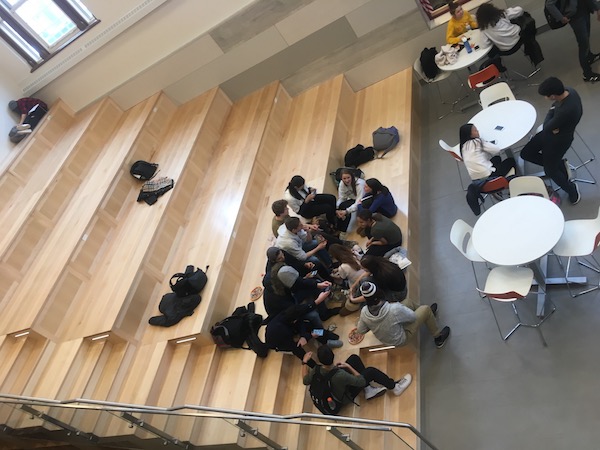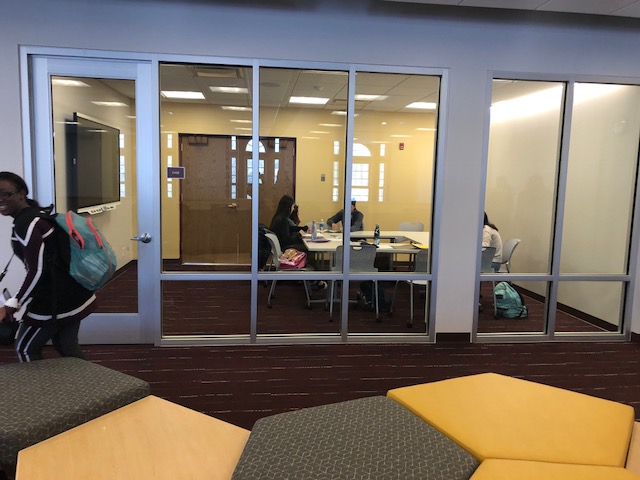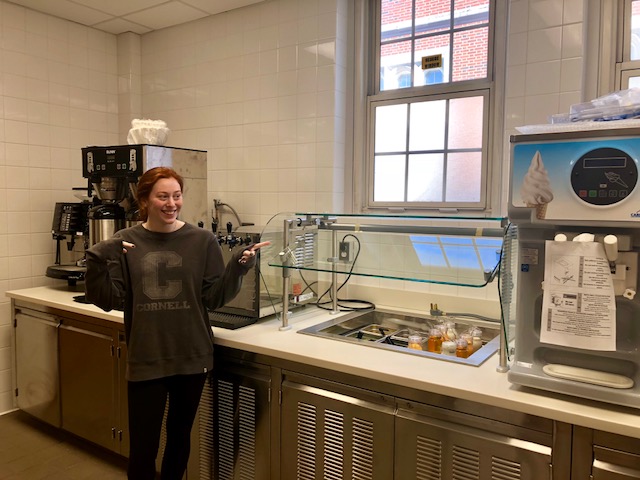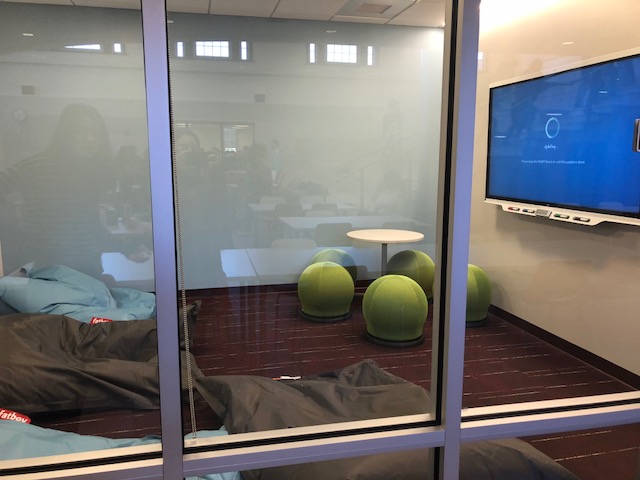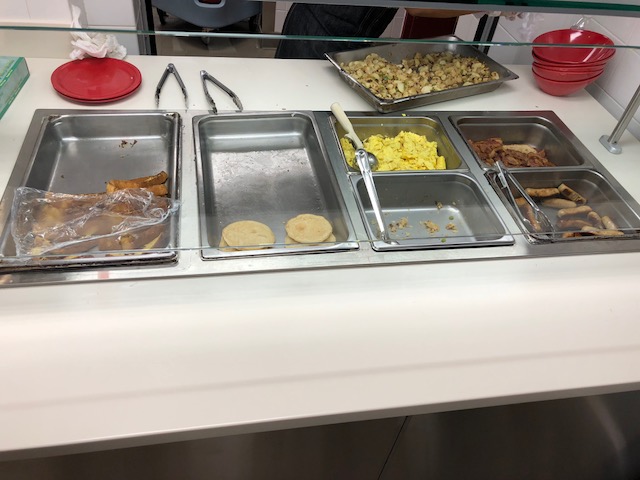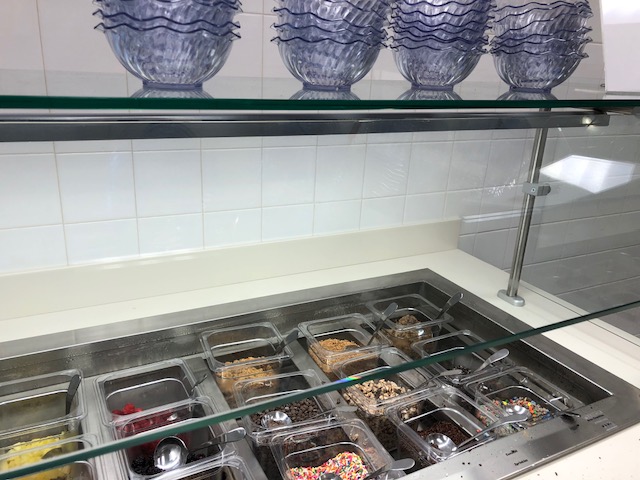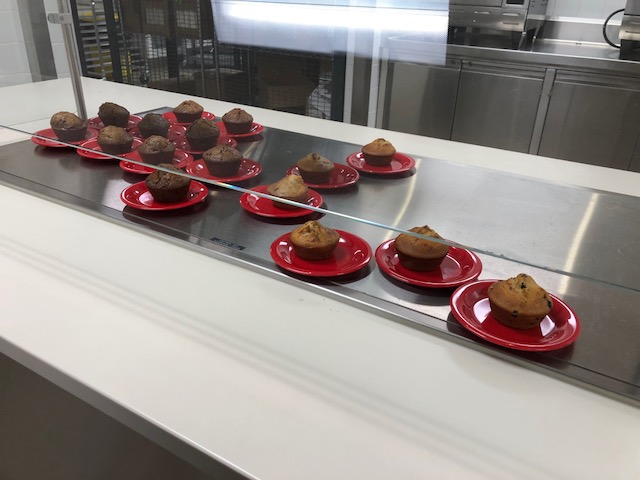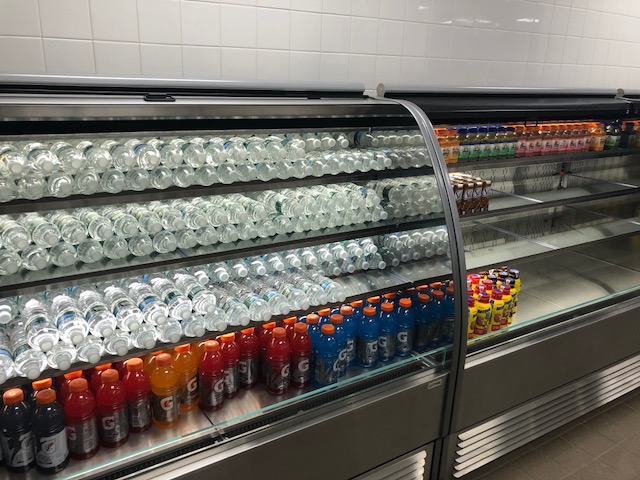 12 Elected to School Board Nominating Committee
Details

Category: Schools
Published on

10 January 2018

Written by

Joanne Wallenstein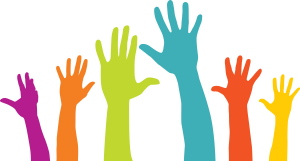 The School Board Nominating Administrative Committee announced that twelve candidates were elected to join the School Board Nominating Committee on January 9, 2018.

A total of 460 votes were cast in the election, of which 122 were absentee ballots.

Here is the breakdown of votes cast by neighborhood:

Edgewood: 96
Fox Meadow: 161
Greenacres: 46
Heathcote: 101
Quaker Ridge: 56

The following candidates were elected:
Edgewood: Ruth Berkowitz and Timothy Dunne
Fox Meadow: Diane Greenwald and Tao (Jennifer) Hong
Greenacres: Kathleen Gray and Marylou Cooper Green
Heathcote: Kerry Hayes and Jing Li
Quaker Ridge: Nikki Hahn, Marissa Jackson, Stacey Kaufman and Robert Tepper
This year's new members will join the existing 18 members of the committee, serving staggered three-year terms. Stacey Kaufman and Robert Tepper will both serve a one-year term to fill two open seats in Quaker Ridge due to resignations. The committee will have its first meeting on January 21 and by the end of March it will nominate two candidates for the Scarsdale Board of Education to fill the seats currently held by Pamela Fuehrer and Arthur S. Rublin. Both Fuehrer and Rublin are completing their first three-year terms and are eligible for re-nomination. All Scarsdale residents are welcome to propose Board of Education candidates to the SBNC. The SBNC Board of Education candidates, along with any other candidates who may choose to run, will stand for public election in May at the same time as the school budget vote.
Contact: Jeannine Palermo
SBNC Administrative Committee Chair
914-874-3427
Kindergarten and Transportation Registration Information from the Scarsdale Schools
Details

Category: Schools
Published on

18 December 2017

Written by

Joanne Wallenstein

Information from the Scarsdale School District About Online Registration for Kindergarten and Transportation to Private and Parochial Schools.

Kindergarten Registration: The Scarsdale School District offers a registration system which allows parents/guardians to enter student information online. The registration window for incoming kindergarten students for the 2018-2019 school year will open on Tuesday, January 16, 2018, and will remain open through Wednesday, January 31, 2018. Children whose fifth birthday falls on or before December 31, 2018, may be registered for the 2018-2019 school year.
Before you begin the online registration process, please gather all documents for uploading. For further information about the documents that you will need and for access to the system, click here:
Enrollment in one of the five elementary schools (Edgewood, Fox Meadow, Greenacres, Heathcote, and Quaker Ridge) is determined by the neighborhood in which you reside. If you do not know which elementary school serves your neighborhood, please call the District Registrar, Maria Miraglia, at (914) 721-2444, or send an email to mmiraglia@scarsdaleschools.org.
Transportation:
Requests for 2018-19 transportation to private and parochial schools accepted starting February 1, 2018:
Transportation is provided to all students in the District to the District schools, and to schools outside the District, provided that the student resides within the Scarsdale School District and resides more than 1.5 miles from the school s/he attends, up to a distance of 15 miles. The distances in each case are measured using the nearest available publicly maintained route from home to school.
Applications for transportation to private and parochial schools for the following school year can be submitted online between February 1 and April 1; new residents must apply within 30 days of establishing residency in the District. To request transportation, click here.
Sixteen to Run for School Board Nominating Committee on January 9
Details

Category: Schools
Published on

02 January 2018

Written by

Joanne Wallenstein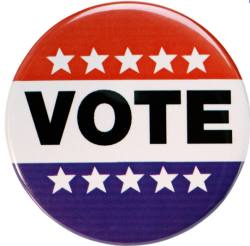 Sixteen residents have volunteered to run in the School Board Nominating Committee election to be held Tuesday, January 9, 2018. The SBNC, consisting of elected representatives from each elementary school area, meets in private sessions to choose nonpartisan candidates for the Scarsdale Board of Education. While all Scarsdale school district residents are welcome to propose Board of Education candidates to the SBNC, and any qualified candidates can choose to run from outside the nonpartisan system, the thirty elected members of the SBNC select the candidates to represent the nonpartisan slate in the school board election, which takes place at the same time as the school budget vote in May.
The twelve new committee members elected in January will join the eighteen others serving staggered three-year terms on the SBNC. The SBNC Administrative Committee is seeking the election of two candidates in each district, with the exception of Quaker Ridge, where it is seeking the election of four candidates to include the replacement of two SBNC members who have recently resigned. (The third and fourth highest vote getters from Quaker Ridge in this election will both fill a one-year term ending in 2019.)
The SBNC election will be held on Tuesday, January 9, 2018. Residents may vote in person in the Auditorium Lobby at the Scarsdale Middle School on that date from 7:00 to 10:00 AM and from 2:00 to 9:00 PM, or by mail-in ballot received by 4:00 PM on Election Day. In the event of a snow day, the election will be held on Wednesday, January 10, 2018.
Following are the list of those running from each neighborhood along with biographies of each candidate:
EDGEWOOD
David Benderson: 14 Hamilton Road Length of Residence: 3 Years
Occupation: Physician and Director, Valley Medical Group Ophthalmology
Education: BA - Penn State, MD - Penn State, Internship in Internal Medicine - Abington Memorial Hospital, Residency in Ophthalmology - University of Maryland Medical System
Child's/Children's age(s): 10 and 6
Civic Activities: Scarsdale Synagogue Temples Tremont and Emmanuel - Membership, Social Action/Refugee Resettlement Committees (2016-2017); Organizer/Advocate - Edgewood Parents of off-site Inclusion Classroom Children (2017), Volunteer/Guest Lecturer - Valley Hospital Department of Community Health and Community Benefit (2015-2017); Volunteer/Guest Lecturer - Thrive! for Women (Health education program in Bergen County, 2017); Organizer/Fundraiser - Colleen Conway Grace, MD Lectureship in Ophthalmology; University of Maryland Department of Ophthalmology and Visual Sciences (2015-2016)
Ruth Berkowitz: 181 Clarence Road Length of Residence: 7 Years
Occupation: VP, Product and Marketing
Education: BA from Washington University in St. Louis & MBA from Kellogg School of Management
Child's/Children's age(s): 12 and 8
Civic Activities: Board member for Team Image Synchronized Skating Team, active member of the Junior League of Central Westchester, alumni interviewer for Washington University in St. Louis, pizza lunch volunteer, cooking for the homeless at Kol Ami
Laura L. Cromwell: 269 Nelson Road Length of Residence: 23 Years
Occupation: Attorney
Education: BA SUNY Stony Brook, JD New York Law School
Child's/Children's age(s): 23 and 21
Civic Activities (list most current first): Women's Committee, Law Department City of New York; New York Family Court Paternity and Support Advisory Committee; City of New York, Small Claims Arbitrator; member, Fund Raising and Planning Committee, Bet Am Shalom Synagogue; and past Scarsdale School PTA member.
Timothy C. Dunne: 14 Edgewood Road Length of Residence: 1963 to 1985 (with parents) 1999 to present
Occupation: Finance, President & CEO Private Export Funding Corporation
Education: MBA, New York University 1992 BA, Boston University 1982; Edgewood School/Scarsdale Jr. High/Scarsdale High School, Class of 1977
Child's/Children's age(s): Sean (28), Maggie (27), Deirdre (20)
Civic Activities: Finance Trustee, Scarsdale Congregational Church (2016 to present) Trustee, Lakota Children's Enrichment, Inc. (2008 to present) Edgewood Representative, Scarsdale Citizens Nominating Committee (2010 – 2012) Scarsdale Procedure Committee (2013-2014)
FOX MEADOW
Diane Greenwald: 2 Oak Lane Length of Residence: 12 Years
Occupation: Designer/Arts Educator/Volunteer/Mom
Education: Wesleyan University, BA Art History; UC Berkeley, Coursework in Graphic Design; Bank Street College of Education, Coursework in Museum Education
Child's/Children's age(s): Jay (16); Eli (14); and Zaria Cash, STEP student (17)
Civic Activities: Scarsdale Public Library Board of Trustees (2015 – Present) President, Member of Building Committee, Liaison to FOSL, ex officio to Campaign Committee and past Vice President, Trustee, Communications Chair and School Outreach Committee Chair; Scarsdale Transfer Education Program (2016-present) Host Family of 2-year scholarship student; League of Women Voters Scarsdale Bond Study Committee (June 2017- present), Board of Directors and School Budget Study Chair (2015-17); Young Writers' Workshop Instructor (2012- present); Michael V. McGill Book Award (2014 –present) Administrator; Scarsdale Forum (2013 – present) Education Committee Member; PT Council Legislation Committee Co-chair (2014-2016); PT Council Programming Chair (2013-14); District Facilities Steering Committee for 2014 Bond (2013-14) Member & Communications Sub-committee Chair; District Committee for Strategic Plan Member (2014); Coalition for Scarsdale Schools Exec Committee Member (2013-2014); Quaker Ridge PTA Colonial Day Co-Chair (2013-14; QRS PTA Legislative Advocacy Committee Chair (2014); QRS Learning to Look (2009-2014) Trainer, Advisor, Co-chair, Curriculum Developer, Coordinator, Teacher, Docent; 5th Grade Photo Committee Co-Chair (2012-2013); Executive Board, Vice President of Programs (2011 – 2013); Friends of Music and Arts Liaison (2010); Class Parent, 2008-2013; Greyston Foundation, Board of Directors, Chair of Development (2008-2015); AJWS, Westchester Liaison and Development Committee (2011-2014)
Tao (Jennifer) Hong: 73 Hampton Road Length of Residence: 18 Years
Occupation: Stay-home mom, formerly VP at Lehman Brothers Fixed Income Analytics
Education: MS Computer Science, University of Illinois at Urbana-Champaign; BS Computer Science, Beijing University, Beijing China
Child's/Children's age(s): 16 and 10
Civic Activities: 2016 - Present, Head of Class Parents, Huaxia Chinese School Greater New York (HXGNY); 2015 - 2016, office volunteer, Scarsdale High School YES Office; 2006 - Present, Board Member, Scarsdale Chinese Association (SCA); 2015 - 2016, Chair of Event & Activity Committee, HXGNY; 2013 - 2015, Member of Activity & Event Committee, HXGNY; 2005 - 2015, Secretary & Treasurer, SCA; 2013 - 2014, Co-chair Multi-Cultural Committee, Fox Meadow PTA; 2013 - 2014, speech contest judge, Scarsdale Middle School; 2006 - 2007, Chair, SCA; 2005, Co-founder, SCA
Dina Rabin: 7 Ogden Road Length of Residence: 4.5 Years
Occupation: Psychologist in private practice serving adolescents and adults.
Education: PhD, The University of Texas at Austin; BA, Tulane University
Child's/Children's age(s): 6, 4, and 17 months
Civic Activities: Fox Meadow PTA Nominating Committee, 2018; Board Member, Scarsdale Task Force on Drugs and Alcohol, 2016-Present; Co-Chair of Library Services, Fox Meadow Elementary, 2017-2018; Volunteer for Learning to Look Program, Fox Meadow Elementary, 2017-2018; Committee Member, Scarsdale Task Force on Drugs and Alcohol, 2015-2016; Taught a class on the Transition to College at Scarsdale Adult School, 2015.
GREENACRES
Kathleen Gray: 6 Sage Terrace Length of Residence: 18 Years
Occupation: ESL Instructor
Education: BA, Mount Holyoke College
Child's/Children's age(s): 21 and 18
Civic Activities: Friends of the Scarsdale Library 2007-Present (President 2011-2017; Secretary 2009-2011); Friends of Music & the Arts in the Scarsdale Schools; 2011-2017 (President 2014-17; Secretary 2011-14); Volunteer teacher at Hitchcock Church "Living in America" program 2008-present; Hitchcock Church: Stewardship Co-Chair 2011-13; Deacon 2008-11; Numerous GA and SHS PTA committees throughout the years 2001-2017.
Marylou Cooper Green: 8 Farley Road Length of Residence: 20 Years
Education: MBA, Columbia School of Business; MA, Columbia University Teachers College; BA, Wake Forest University
Child's/Children's age(s): 22
Civic Activities: President, League of Women Voters of Westchester; Member, Zoning Board of Appeals; Past-President, League of Women Voters of Scarsdale; Citizens Nominating Committee; Treasurer, Greenacres PTA; Community Director, Girl Scouts of Scarsdale and Edgemont; and Vice President, Families with Children from China of TriState area.
HEATHCOTE
Kerry Hayes: 3 Lenox Place Length of Residence: 9 Years
Occupation: Graphic Designer, Zwilling J.A. Henckels
Education: BFA, Syracuse University
Child's/Children's age(s): 11 and 7
Civic Activities: Girl Scout Troop Leader, 2014-present; PT Council Health & Wellness Committee Co-Chair, Fall 2017-present; SMS PTA Nominating Committee member, Fall 2017-present; PT Council Nominating Committee member, 2016-17; Heathcote PTA Nominating Committee Chair, 2016-17; PT Council Steam Day Event, Co-Chair of Makerspace, 2016; Heathcote COMPACT Committee member, 2014-2017 (3 terms); Heathcote School Newcomers' Committee Chair, 2014-2017; Heathcote Safety Team member. 2015-2017 (2 terms); PTA President, Heathcote PTA 2015-2016 and PTA President-Elect, 2014-2015; Heavily active in various PTA committees from 2011-present
Jing Li: 69 Brookby Road Length of Residence: 2 Years and 4 Months
Occupation: Home Maker/Avid Pianist, Painter/Credit Suisse Hong Kong/Fidelity Investments (Boston, MA)
Education: Wellesley College BA (Computer Science major, Math minor)
Child's/Children's age(s): 13, 10 two boys
Civic Activities: Heathcote PTA (2015-current): Heathcote Multicultural Co-chair (responsible for organizing Lunar New Year celebrations and Thank-You- Teachers' luncheon) (2016-current); Learning to Look (2015-2016); Chinese Community volunteer (2015-current): help out with various community events during the Chinese New Year Celebration, the annual Scarsdale Chinese Assoc. gatherings; Teach English to under-privileged elementary children in Chai Wan, Hong Kong (2003-2004); Media Panel Leader and member of Harvard China Review Conference (1998-2000); Copy Editor of Overseas Young Chinese Forum (1998-2000); Captain of Wellesley College Table Tennis Club (1994-1998)
Curtis Parker: 23 Cushman Road Length of Residence: 2 Years
Occupation: Senior Vice President, AR Global Investments, LLC
Education: BS, Finance University of Tulsa (2006)
Child's/Children's age(s): 7 and 5
Civic Activities: Scarsdale District-Wide Facilities Committee (2017); Heathcote PTA (2015-2017); Woodlawn Heights Taxpayers (Treasurer, 2012-2015)
QUAKER RIDGE (Vote for up to 4 Candidates)
Nikki Hahn: 29 Cornell Street Length of Residence: 10 Years
Occupation: Part-time Corporate Relations and Service Events Manager for Volunteer New York!
Education: BS, New York University, School of Education
Child's/Children's age(s): Ages 15, 13, 7, 5
Civic Activities: Cure JM Foundation: Board of Directors Member (2017-present), National Leadership Council President (present), Development
Committee Chair (2016-present); Quaker Ridge School: PTA President (2016-2017); Scarsdale UFSD: PT Council Member (2016-2017); The Acceleration Project: Client Partner and Development Director (2015-2016); Junior League of Central Westchester: President (2014-2015, Vice President of Membership (2013-2014), Committee Chair (2004-2006); Girl Scout Troop Leader (2007)
Marisa Jackson:  Length of Residence: 20 Years
Occupation: Teacher (currently Hebrew school grades 1 and 7) Former K and 1 teacher tenured at both Croton Harmon and NYC.
Education: BA, Tufts University MA, Bank Street College of Education
Child's/Children's age(s): Gabriel (19) Fletcher (16) and Amira (13)
Civic Activities: Supervisor for Rabbinic Intern at Bet Am Shalom Synagogue (BAS); Co-Chair of Tikkun Olam (Social Action) committee for BAS;
Co-Chair of Martin Luther King program at BAS to create meals for the hungry. Former chair of the School Board at BAS; and Executive Board Member BAS.
Stacey Kaufman: 6 Stonewall Lane Length of Residence: 4.5 Years
Occupation: Stay at home mom, former Vice President of Digital Marketing at Nickelodeon
Education: University of Pennsylvania, BA in Psychology
Child's/Children's age(s): 10 and 8
Civic Activities: Quaker Ridge Elementary PTA VP Programming (2017-2019); QRS PTA VP of Development (2016-2017); QRS PTA Co-Chair Multi-cultural Luncheon (2015-Present); QRS PTA Co-Chair School Play (2015-2017); QRS PTA Co-Chair Evening Event (2014-2015); Girl Scout Troop Cookie Chair (2015-Present); Stephen Wise Free Synagogue Board of Trustees (2012-2013); SWFS ECC Evening Event Co-Chair (2010-2012)
Robert Tepper: 3 Continental Road Length of Residence: 5 Months
Occupation: Venture Capital Partner/Investor
Education: BA University of Hartford
Child's/Children's age(s): 12, 10 and 7
Civic Activities: Special Needs Liaison for the Lake Washington School District; Head Coach for Kirkland Washington Little League Team; Search Committee member for new Principal for Lakeview Elementary (Kirkland, Wa.); Board of Directors of Temple De Hirsch Sinai (Seattle and Bellevue, Wa, 2017) and Board of Directors of Kirkland Little League (Kirkland, Wa, 2016-2017)
School Board Approves Bond Referendum For Greenacres Expansion and District Wide Facilities Needs
Details

Category: Schools
Published on

13 December 2017

Written by

Joanne Wallenstein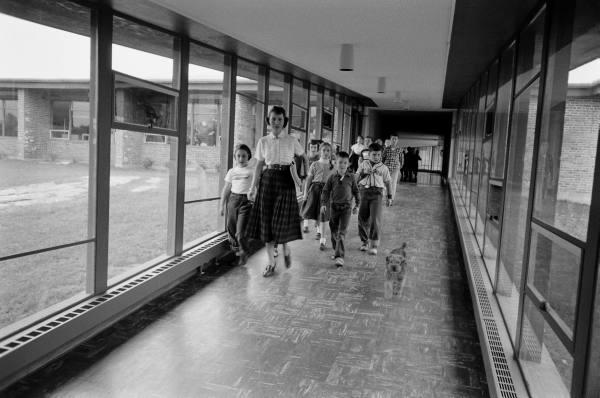 For anyone who hasn't yet heard, the big news from the Scarsdale Schools is that the Scarsdale Board of Education approved a referendum for a $64,867,577 bond for facilities work. All seven of the board members voted "yes" to hold the community-wide vote on February 8, 2018 though one did not support the plan, saying he was "certainly not convinced this is the right package of spending."
The scope of the project includes $34.1 million for a renovation and expansion of Greenacres Elementary School and facilities work at the six other Scarsdale Schools. Plans at Greenacres call for a cafeteria and learning commons and a two-story addition with eight new classrooms. After recommendations from the Greenacres Building Committee, the board agreed to extra air and noise monitoring during construction as well as air conditioning in the library and old multipurpose rooms, where the windows will need to be closed during construction.
The high school, which is currently under renovation, will receive $9.6 million dollars of the bond, with the biggest ticket items being $3mm in unit ventilators and exhaust systems, $1.7 mm for roofing, $1.6mm to replace boilers and burners and $1.4 million for improvements at Dean Field.
The biggest items on the lists for the other schools are as follows:

Edgewood Elementary School: $2,500,000 to replace abandoned forced air systems

Fox Meadow Elementary School: $2,500,000 to improve ventilation in the classrooms

Heathcote Elementary School: $2,412,000 to replace BUR roofing

Quaker Ridge Elementary School: $750,000 to provide mechanical fresh air and $660,812 to replace BUR roofing

Scarsdale Middle School: $3,506,579 to replace EPDM roof
Here is a topline summary of the meeting, but you can watch the full board meeting online here.
In his opening remarks, Board President William Natbony called the process "open and transparent" and thanked the executive committees of the PT Council, the Greenacres PTA and the Edgewood PTA for their statements in support of the project. He said, "We have a significant opportunity" to invest in our schools district's facilities, enhancing the safety, security and educational experiences of students and staff." He said he is "proud of the work we have done" and the collaborative process that allows for disagreement."
He warned about "inaccurate reporting" and charged words used to incite public emotions," and asked the public to "be good and educated consumers of the real facts behind the bond."
The subject of the meeting then turned to air quality, water infiltration and remediation.
Dr. Hagerman reviewed the results of the air quality testing at Greenacres School, where mold was found in October 2017 and said that all tests came back "normal at this time." He proposed a plan for air quality testing at all district schools to be included in the 2018-19 budget.
The four-pronged plan includes:
Immediate Response: Testing and remediation of any suspected air quality issues with follow up testing one month later and six months later.
Annual Testing: This calls for randomized room testing on a two year cycle for all district schools.
Vulnerable Areas: A list of vulnerable areas will be developed and closely monitored. They are vulnerable due to "excessive moisture, dampness, exposed soil, non-circulating air, outdoor detritus and the like." Annual testing will be done on these areas along with remediation and retesting one month and six months later.
Water Infiltration: A list of areas that have water infiltration, both one-time and chronic will be identified. They will be closely monitored, leaks will be repaired and testing will be done.
Dr. Hagerman said that the cost estimate for this testing is $20-$25,000 per year for each elementary school and $40 -$45,000 per year for the middle and high schools. Therefore, the total annual cost will be $180,000 to $215,000 per year.
Bill Natbony announced that two of the dehumidifiers in Greenacres were found to be "not working" and may have contributed to the moisture levels. Mattey said the two broken dehumidifiers did not help with the circulation and dehumidification of the basement and that two residential dehumidifiers had been purchased and placed into the unoccupied basement area. He said courtyard stairwells have been cleaned out. A contractor has been called in to make a recommendation for ventilation work. (It is interesting to note that the district also recently reported that the ventilation system in Greenacres gym is also not operating correctly. The reports show high humidity in the gym.)

Board member Nina Cannon asked about gutters filled with leaves and Dr. Hagerman referenced a video the district had received showing clogged gutters.
Mattey invited Facilities Director John Trenholm and hygienist Ernest Coon from Regulatory Compliance to discuss the facilities work done at Greenacres over the years. Coon has done Scarsdale's air quality tests for many years.
Trenholm explained that the gutter leak was in 2014 and that the video had been delivered to Ms. Purvis. The gutter was "mis-hung" and has been replaced. He said, "We have done extensive work on water infiltration at Greenacres, dating back to my tenure in 1998 all the way to the present. Starting with water infiltration in the courtyard back in 1998 and in 2001 on the northwest corner of the courtyard we added new leaders and gutters and storm drainage and we also dug down the whole foundation and waterproofed that area to prevent water infiltration into the stairwell. Over the years, on four different years, we have done gutter replacement and snow guard replacement to improve the water coming onto the façade of the building. We did have an issue last year on the Putnam side of the building. It took us almost 4 months to find the leak way up in the valley we had to rebuild the whole roof. There was a water infiltration issue, some of the plaster was damaged. We thought we had it fixed through some pointing work, but it took us three months to get to the final issue. Since then, no issues there."
Trenhold continued, "We do work at all the buildings. Though we may have taken a pause at Greenacres to decide what we were doing with the bond, the building was maintained. You can see that the buildings are maintained in very good shape. Do we address them, yes. We address issues right away."
Lee Maude asked if other districts have an annual plan to do air quality testing. Coon said, "no" ... not the entire building in one or two years, but in select areas."
Art Rublin inquired about mold findings at Greenacres. He asked hygienist Coon, "Are the positive mold findings now and in the past normal in your experience?" Coon said, "I am not certain what normal is, but I work with 10-15 districts in Westchester alone and I have commonly been called back to the same school twice– but typically it is not in the same area (of the school). There is nothing abnormal about me going to Greenacres the several times I remember." Asked if there were mold findings in other district buildings, Coon said, "yes." He said he found other air quality issues in the buildings at one time or another. Trenholm said, "We have had mold scores above the 150 level at Fox Meadow and at Edgewood School before," and added, "You haven't heard about this because this has been normal procedure. We have tested and remediated."
Rublin said, "Let's say the bond passes and we install industrial dehumidifiers plus vigilance about water spills. I know you can't rule out recurrence. It sounds to me that this is a viable building. Is it fair to think that those are long term fixes?"
Fred Seeba, the engineer from BBS responded, "From an engineering standpoint, if you look at the areas where high mold was found, there will always be water in the boiler room. Blowing the boilers down once a week means water will find its way to the drain. There is going to be live steam coming back into the room because all of your steam traps are not perfect. To find elevated counts, I am not surprised. In the other basement areas, it's a damp humid condition if you are not moving air around. The two other areas were sink cabinets. I am not surprised. There is water everywhere. Unless you are vigilant it is a high water area. I don't think these are constant issues. Am I willing to say that you will never have mold issues again in Greenacres? Obviously not. You can have leaky roofs or unit ventilators. There is no way to prevent that. Continue to monitor, continue to test."
Mattey said, "We have been on top of it." Since the early 2000's we have not had evidence of water coming up from the foundation. We have had roof leaks and water through a window well."
Seeba said that the firm "looked at the foundation on three occasions and other than cracks in walls they saw nothing. They looked at areas where there had been previous water infiltration but there was none during their inspection. The inside of the building had been repaired as well. The boiler room has not been repaired and the district is looking into doing that in January. A structural engineering company walked the foundation and provided minor recommendations. They examined areas that had previous water infiltration and concluded they were no longer leaking. They prepared a list of items to include in the bond referendum. There is some cracking. There is $160,000 to repair cracking. There is a site number of $500,000, some of which will be used to slope the building to make sure we draw water away from the building. There are light wells; the rain gets in there over time, we will cover those. We feel all the issues will be rectified."
The Board adopted the SEQR findings which you can review on the district website here. Natbony said the "board has gone above and beyond" what it is right to do, not just "checking boxes." Silberfein said that the revisions incorporated comments from the public.
Dr. Hagerman presented a 94-page review that tells the story of the bond process including comments from the public and the SEQR review that you can review here. He encouraged everyone to read it. He presented the bond resolution.
The board conducted other business and later returned to vote on the referendum.
Here are excerpts from their comments:
Art Rublin introduced the resolution and spoke at length providing a robust defense of the plan. He looked back at the history of the Scarsdale schools and likened the situation today to 1904 when the district debated whether to renovate the district's school building or build new. In the 1950's residents debated the construction of the Heathcote School and a resident questioned building a super duper school. Rublin said, "Voters have generally supported the bonds" and this has been to the benefit of thousands of school children. Within a few years of the construction of the school, Life Magazine called Heathcote a forerunner of the schools of the future. A school board member said that the new Heathcote School had "Increased Scarsdale's prestige and enhanced the value of all homes in the Village." Rublin recounted the long history of the development of the bond and said, "I am confident we will push through the debates to conclusion. ...I think now is the time for us to bring this bond to the voters in February 2018." He said that the existing fourth and fifth grade classrooms were among the smallest in the district, averaging 633 - 639 square feet. He said new 800 square foot classrooms would benefit the children. He said that none of the older classrooms would be less than 756 square feet. "No plan for Greenacres would satisfy everyone, but I think we have a plan that if implemented would provide significant improvement to the experience of thousands of elementary school students for decades to come."
Nina Cannon: "I feel that we have had a transparent process. I think there are those that are not happy. ...We have had quite a journey to get to this point. There will be additional facilities needs that will present themselves to us.... It does address the pressing needs and concerns of the Greenacres Elementary School as well as necessary facilities needs across the district while staying true to this board's concern with tax neutrality. I am pleased to cast my vote in favor of the bond referendum."
Pam Feuhrer said the board and administration "have listened to and explored hundreds of inquiries and suggestions from a broad and deep representation of school organizations and individuals.... The bond proposal has been "fully framed" by this input.... (it) promotes and supports exceptional teaching and learning in excellent facilities."
Chris Morin was the only board member who did not support the bond. He said "I agree with many of the comments and some about the outcome. I remain concerned that we are missing a responsibility and even an opportunity to take all the good work from KGD and BBS and understand what it's implications are....I am certainly not convinced this is the right $65 million package of spending.... I think the constraints upon us may be quite severe in the next 10 years. We have done all this work to compile the facilities needs. The right thing for us to do is to distill that into a real vision for what we want the district to look like, to agree on some principals, on values and goals and from that to create a context to make the right decision about Greenacres and the rest of the district and to integrate instructional planning with that and to consider what the financing implications are for that. I don't know why we're not doing that. As much as an awful lot of time has passed and so much work has gone into this, I don't feel like we're at the finish line. I am persuaded that given where the community and the administration are, it's fine with me to present it to the community. So I will support the resolution as written, although I do not support the plan itself."
Lee Maude said, "Dr. Hagerman and Mr. Mattey have placed the children of this district first. They have been completely transparent in their work and their communications with the public. It is the administrations work, their community engagement, their planning and their recommendations that lead me to support this bond referendum. .... Small classes and the time children spend with their teachers are where the bulk of our tax dollars go. Prior to 1999 I believe the district had underinvested in its facilities. Enrollment increases forced the district to finance significant bond projects to build additional classrooms around 1999 and 2000, and unfortunately we saw those 9% tax increases..... This current bond finally assesses the true infrastructure needs dictated by code and by safety and technology for all of our buildings. I applaud the administration for finally studying that issue."
She continued, "Greenacres is 100 years old – but according to engineering reports it is a structurally sound building. Having sent my kids to Fox Meadow, I have observed that Greenacres classrooms actually look bigger and brighter than Fox Meadow's... I fully support the renovation/expansion and I am excited about BBS's design. I do not believe we will endangering the students. If I did, I would not be supporting this proposal. While we may hear from people in the community engaged in the "construction industry" about risks during construction I don't believe that most of these people have worked under NYS environmental rules that are specifically for public schools. Please make up your mind based on the facts. Be careful when you listen to people in this community. There have been a number of remarks that are emotional and speak negatively about this project. Don't rely on the loudest people in the room, or people with access to the media or your home emails."
Scott Silberfein said, "We value critical thinking and creative problem solving... I think that this bond referendum is something we can be proud of. We got to a good place tonight. I learned from everyone I was involved with in this process. I am pleased to be casting my positive vote for the bond."
Natbony echoed the comments he made in his opening statement about an open, fair and collaborative process, the excitement about this opportunity and the need for this community to be good consumers of the facts and make their decision based on the facts.
Speaking during the public comments section, Mayra Kirkendall Rodriguez commented on a traffic survey done by the Municipal Services Committee of the Scarsdale Forum. Rodriguez is a co-chair of the Scarsdale Forum Education Committee and said that she had received many emails and phone calls asking when she would be writing a report about Greenacres. She said, "All of these issues about Greenacres are important but in the surveys we were told that the priorities were to write about a long term financial plan. The second priority is writing about a world-class education and how we know if we have it. It's not that I don't think that Greenacres is important, but there's only so much of me and my co-chair Carlos to go around. Also, the Education Committee members are deeply divided. There are those that are deeply unhappy with the communications process and many of those wanted a new school. But we also have those that are grateful that the bond will be tax neutral and for the information you have been giving. I invite members of the community to join the Education Committee and take the lead on writing a report."
Greg Loten of 6 Montrose Road commended the board on an excellent job. He said, "The devil is in the details," and you provided the details. ..You have been open to the community and I thank you very much."
Bob Berg of 2 Tisdale Road said, "This is Scarsdale and no good deed goes unpunished. You have been subject to a lot of flack from the community, mostly through anonymous comments on various blogs. You have provided the community with the opportunity to speak. You have studied this for three or four years. I think the bond is ready to be presented to the community. I don't know where it will go. I wish you good luck. But I think certainly you should send it out for a vote in February. I think the time is right."
Dr. Hagerman said the district had retained consultants to make the information about the bond more readily available on the district website. The bond referendum will be held on Thursday February 8, 2018. Watch the meeting in its entirety here.