November 20 School Board Meeting: Air Conditioning Is Out, Safety Measure for Greenacres Construction Are In
Details

Category: Schools
Published on

21 November 2017

Written by

Joanne Wallenstein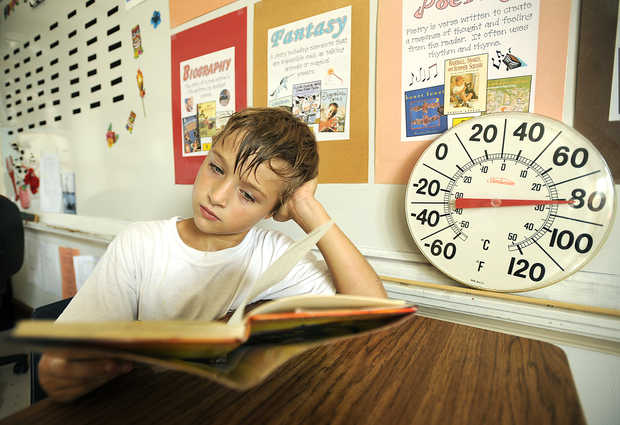 The Board of Education and Scarsdale Schools administration continued discussions of the proposed 2018 bond referendum at the November 20 meeting and came to agreement on including many of the extra measures recommended by the Greenacres Building Committee in the bond. Furthermore, they reviewed the proposed cafeteria at Greenacres as well as the proposal for a second bond to air condition all district classrooms and install ceiling fans in large group spaces and came to the following decisions:
The estimated cost for air and noise monitoring was reduced from $140,588 each to $100,000 each and the Board voted to include these measures in the plan.
The Board discussed the proposed cafeteria in Greenacres vis a vis parity with other elementary schools that do not have food service. Ultimately they decided that the construction offered the opportunity to include food service at Greenacres and voted to keep the cafeteria in the bond. They said the kitchen at Greenacres would serve only the children at the school and would not be outfitted to cook meals to be transported to other schools, as was suggested at a prior meeting. A district wide food service committee is currently researching food service at all schools and will make recommendations when they complete their work. Board member Art Rublin suggested that the current bond proposal be revised to include cafeterias at Edgewood, Fox Meadow and Heathcote, but the sentiment was that this would delay the referendum date.
Though the Board decided not to include $100,000 for security monitoring of children and construction equipment during school hours, they did state their intention to look into hiring a traffic/security employee to assist with children at drop off, pick-up and crossing to the playground and the fields for recess during the day. This would be funded out of the general operating budget.
Other savings from the previous draft of the proposal were $960,917 for modular classrooms and $597,498 for additional parking.
The board discussed the installation of modular classrooms on the field across the street at a previous meeting and voted against including them as they did not believe they would be needed if the construction went according to plan. Principal Sharon Hill and the teachers at Greenacres preferred to keep the children in the building during the construction rather than use modular classrooms, which they felt would be an inconvenience.
Funds for parking were eliminated after a plan to install 18 parking spaces on Huntington Avenue was nixed because the spaces could cause a safety hazard for emergency vehicles. Though the administration has not shared the reasons, a subsequent plan to build additional spaces elsewhere was also not feasible. As of now, no additional parking spaces are provided for in the bond.
The Board elected to include $168,705 for air conditioning of the old multipurpose room and library at Greenacres as windows in these rooms will need to be kept closed during construction. Concerning air conditioning in the gym, which will now have no windows, Mr. Mattey said there is currently a mechanical fresh air exchange system in the gym that was previously not working correctly but is "currently being addressed." It was noted that the high school gym does not have air conditioning.
Having agreed on the proposal for Greenacres, the Board then turned to a discussion on a recommendation from the district-wide facilities committee to air condition all district classrooms at a cost of $23.935 million and install ceiling fans in large group spaces at a cost of $1.248 million. Assistant Superintendent Mattey estimated that these measures would mean a $350 increase to the tax levy of an average Scarsdale homeowner. The proposal was to do a second referendum for $25,183mm to fund these cooling options.
Scott Silberfein who served on the district wide facilities committee said that he believed that the board should assess all their priorities before proposing air conditioning. He advocated weighing the need for air conditioning vs. food service and other identified facilities needs that will not be funded in the current proposal. Pam Feuhrer agreed, saying we shouldn't rush the decision for "something so big," and Nina Cannon spoke in favor of tax neutrality and said people are concerned with high taxes.
The Board agreed unanimously not to propose a second bond to fund air conditioning and ceiling fans.
In public comments Megan Simon, President of the Greenacres PTA spoke on behalf of the PTA Executive Committee. She advocated for a security monitor at the school to help children safely cross to the playground during construction. She said, "this should not be the responsibility of school aids, and they should not be directing traffic." She asked for air conditioning for the large group spaces at the school including the multipurpose room, library, and the gym so that they would "continue to be usable spaces." She said, "If modular classrooms are not there for contingency, what is the alternative to continue construction?"
Mary Beth Evans, Chair of the LWVS Study Committee clarified her role on the League and asked for the rationale of installing security cameras inside the school. She also asked why the security vestibules at the middle and high schools were removed from the plan. She asked about funding items through the operating budget vs. funding them in the bond and asked for historical spending on capitol and plant improvements. She said, "When will we be able to view the asbestos, lead and mold tests online?" She asked if architectural renderings of the interiors of Greenacres and the courtyard will be available before the bond vote. She also asked about the demographers enrollment projections.
Patricia Schwartz, who served on the Greenacres Building Committee said she was glad that Board had come to consensus on these safety measures. She discussed the construction staging area and advocated for security personnel to help aides with managing children at the playground. About the contingency plan, she asked what will happen if the space is not completed when school opens. She said overtime for construction workers is not a contingency plan and added, "There needs to be a well thought out plan. ... Will the children be moved to other schools? Is there a budget for this?"
Bob Berg said he was glad that the air conditioning is getting "kicked out of the bond." He said air conditioning was the "least green" thing you could do." He said over the past two years there were only two days in June where the temperature went over 90 degrees. He said it is infrequent to "hit those highs." He said, school is out at 2 or 3 o'clock when temperatures peak and advised the board to "Only focus on south and west facing rooms." He said he was shocked that NYC would "air condition 11,500 classrooms for $28 million."
I (Joanne Wallenstein) asked the following:
"Will variances be needed from the State Education Department to build this building to the curb? Why did former Assistant Superintendent Linda Purvis continually say that the building site had been maxed out.?"
"If the basement moistures problems will be remediated with a dehumidification system, why will it not be safe to use the space in the basement? Where are the environmental reports we were promised?"
"Why has a FOIL request that I submitted in July received no response?"
"I echo Pam and Chris's comments that the building committee was not given the opportunity to vet this plan. It was delivered to us in June and since that time there has been no opportunity to vet the building plan. We were told that this was a done deal. We were not given a choice to replace the lead pipes in the building, or to renovate the 100 year-old gym. It would have been good to have some choices about creating a sustainable, environmentally safe space rather than doing the large addition."
About the cafeteria: "Where will there be room for food delivery trucks and a loading dock? Where will the dumpsters go? How will these extra kitchen personnel park?"
Here are a few responses to some of the public comments. Watch the meeting in its entirety here:
About the contingency plans, Stuart Mattey said that contractors will be held to the dates in their contracts, and if they got behind there would be funds for overtime on nights and Saturdays.
When Bill Natbony said, "Come Day 1, if rooms are not ready, what is the contingency,?" Mattey responded, "(Greenacres Principal) Sharon Hill would work with teachers to make sure that all students would have a place to go."
Discussing security cameras, Dr. Hagerman responded that they would be focused on school entrances and record activity around the school. He indicated that cameras were recommended by security consultants and law enforcement.
About the results of the environmental tests, Mr. Mattey said, "Testing results will be out soon." Dr. Hagerman said, "We have been conducting and following up on the original testing and doing a second wave of testing and as soon as those are available we will present them to the Board of Education."
About air conditioning in NYC schools, Mattey said that they are using window units that do not bring in fresh air and would not be permitted by SED during a renovation. He also said that a large electrical upgrade will be required.
In response to my questions about variances, Fred Seba of BBS said, "SED has reviewed it – there are no requirements. We are not bound by local ordinances. We can build right to the property line. We don't have to comply with local code."
Stuart Mattey responded to questions about the cafeteria and parking saying, "Food delivery will be as it is now. Parking will be as it is now... Parking is not part of this project. $600,000 came out of the bond. The second scheme wasn't possible. There is no need for a loading dock and garbage would go where it currently goes."
As of the conclusion of the meeting, the total amount of the bond stood at $64,720,576, down $1.7mm from the previous estimate. The board will meet again on Monday night November 27. On the agenda is an educational report on assessments as well as the SEQRA review for the Greenacres project.
Watch the November 20 meeting here:
And see more questions and answers about the bond proposal on the League of Women Voters of Scarsdale website here:
Thinking Clearly
Details

Category: Schools
Published on

13 November 2017

Written by

Joanne Wallenstein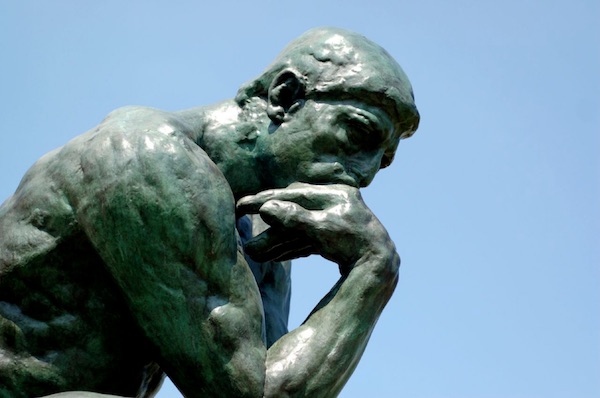 At last week's Board of Education meeting, Board President Bill Natbony insisted that the Board had worked hard to craft the bond proposal, as if their diligence was enough to justify their decisions. As any good student can tell you, sometimes you can do your homework, dot your "I's" and cross your "T's," but still not get an A.
Why? Maybe your thesis was off. Maybe you missed the main the point of the assignment.
That's what might be the case with the current question before the Board ... Maybe they skipped the most important step; that is to define the questions they needed to answer.
In the case of Greenacres, what are the top priorities? What does the bond proposal need to address in order to succeed?
The conversation has gotten muddled and sidetracked. We're discussing what's going to happen during the construction before we decide what to build. We're adding a cafeteria before parents and teachers are given the chance to discuss whether or not food service is a goal. We're asking for temporary classrooms on the field before we decide what ought to be done with the classrooms in the school.
Maybe that's why we're having so much trouble coming to consensus.
I don't know what your priorities are, but to me, the needs are clear:
-The school needs to be safe, clean and sustainable
-The classrooms should meet model code and be large enough to facilitate the curriculum.
-The building should meet current NYS code requirements and be ADA compliant to accommodate the growing population of children with special needs who will be educated in our schools.
What about food service and a learning commons? In my mind, these concerns are secondary. Until we can ensure our students an adequate learning environment, we don't need to worry about lunch.
So does the proposed plan address these basic needs? The answer is no to some questions and for others, we simply have not been given enough information to know.
Let's keep it simple and tackle the questions one by one.
Is the school safe? Clean and sustainable?
The school has a history of moisture in the basement, and there have been reports of mold. Apparently there are dirt crawl spaces underneath the basement instead of cement foundations. There is the distinct smell of mildew on the lower level and materials stored downstairs end up covered in mildew. Is it possible to totally remediate mold in these areas? Has anyone filed complaints or claims that they have gotten sick? We don't know. We filed a FOIL request to get answers in July, and though we have sent several reminders no information has been provided.
Though they have not been forthcoming about the mold, the district has provided reports that show that there is lead in the water. Following the monitoring, signs were posted on the sinks and water fountains instructing students and personnel not to drink from these sources. This issue has currently been remediated with lead filters.
One would think that a $35 million renovation would include new pipes so that lead filters would not be required. However, this is simply too expensive. So when asked about their plans for the pipes, the architects have provided evasive answers about "replacing any pipes they can touch." Will the water be potable? We simply don't know.
Is this a sustainable solution? Will these filters continue to be effective for 30 or 50 years?
What about the school ... Will the renovated space be adequate? Will classes be big enough to accommodate small group learning, inclusion classes with two teachers and in short, multiple, individualized activities?
In fact, educational experts call for classrooms of at least 900 square feet. In Massachusetts, the recommended size for kindergarten classes is 1,200 square feet. However, at Greenacres, classrooms for our youngest children will remain the same size. Some of these classrooms were built in 1916 and are as small as 700 square feet and are visibly cramped. Three kids share the teacher's desk in one room, the seating mat in front of the smart board is too small to comfortably accommodate 22 kids (if not more) and there's not an inch of wiggle room for active learners. Ceilings are low, cubbies fill the room and there's simply nowhere to expand. If these rooms are inadequate now, how will they seem 30 years from now?
As I have written here before, the district is working to keep more of our special needs students in the schools rather than authorize outplacement. They have also permitted classes sizes that exceed the maximum cap for inclusion classes where there are special needs kids and an additional teacher included in the classrooms. These classes also usually have teacher's aids as well. So what do we have? Extra kids and additional teachers and aids in classrooms that are already too small.
Special Needs and ADA Compliance:
Many of the bathrooms at Greenacres are not ADA compliant. In fact these toilet rooms are so small that full sized adults would be challenged to use them. The original plan did not call for renovations of the existing hall bathrooms or these tiny toilet rooms. After urging from the Greenacres Building Committee the administration has added renovations of these to the budget in a provisional line that will need to be voted on by the Board. Though there will be new tile and fixtures, many will still not be ADA compliant.
Teachers also asked that special services such as occupational therapy and physical therapy be consolidated into one location on the main floor of the building. Unfortunately because of size restrictions, these services are now slated to be upstairs, separated from the school psychologist and reading specialist. This will require some of these kids to walk around the building and take an elevator to access their services, cutting back on the time they receive.
What's more? The playground will remain across the street. I don't know if there's an issue with ADA compliance. But I know it surely poses a challenge to take kids across the street for recess, where there are no bathrooms. Crossing guards are needed all day to stop traffic and facilitate safe crossings.
So, does the project address the school's central needs? Sadly, the answer is no.
What to do? I suggest that instead of retaining a public relations firm to sell the community on this plan, we hire sustainability and educational consultants to take a fresh look at the problem. If we don't meddle with their process, they should be able to analyze the site, the issues and the long-term needs of our community, and find the best solution for the $40 million we have to spend.
Let's not rush to adopt an inadequate, short-term solution. The right answer is out there ... a solution which will last us another 100 years. Let's give the experts the time and freedom to find it.
A Loss of Faith
Details

Category: Schools
Published on

30 October 2017

Written by

Joanne Wallenstein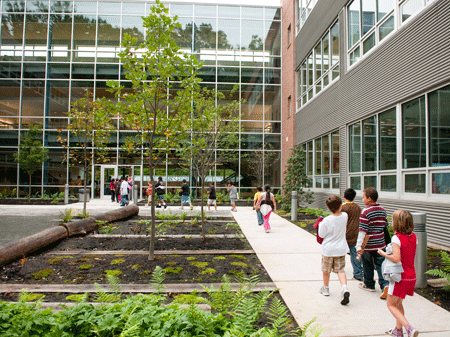 (This is the opinion of Scarsdale10583.com site founder Joanne Wallenstein.) Many people were surprised that I was serving on the Greenacres Building Committee. They said, wasn't there a conflict of interest between running Scarsdale10583.com and serving on a committee to help decide on the future of the community?
I thought not. As someone who had three children go through the school, as a longtime neighborhood resident and a member of the Greenacres Neighborhood Association I felt very qualified to serve. I was determined to listen carefully to the architects, construction managers, administration and my fellow committee members to come to the best solution for the children and the neighborhood.
I was hoping to find out that the plan presented by district architects BBS to expand the school would work, that the underlying space and infrastructure issues at the school would be adequately addressed, that the plan would be a step forward for 21st century learning, that the students and staff would be safe and their education would not be compromised during the construction.
As the committee met week after week, I listened intently. I put myself into the shoes of the architects who had designed this plan and the school board members who were seeking a compromise that would accommodate budgetary constraints and win voter support. I took long looks at the field, the existing green space in front of the school and observed the pick up drill when I entered the school for my 3:15 meetings.
I was beginning to come around to an idea that School Board member Art Rublin explained at a recent meeting, when he said, "sometimes perfect can be the enemy of the good enough," and accept that this plan, while not ideal, was workable. But then a few things happened that made me realize that this plan was simply NOT good enough.
What threw me for a loop?
First it was the community wide meeting hosted by the Greenacres Neighborhood Association when residents, many who were unfamiliar with the plans, posed candid questions to the architect. They were concerned about the existing conditions at the building, the plans to remediate some thorny problems and the long-term health of the century old portion of the building that would remain.
Having sat through the Building Committee meetings, I was intimately familiar with what was within the scope of the project and what was not. But the lead architect Roger Smith was either uninformed or made a deliberate attempt to make the project look far more comprehensive than it is. In short, his responses were not truthful, and this further diminished my trust in the architect's plans.
One woman asked about mold in the basement. She was told that commercial dehumidifiers would be installed and that ultimately the kids would be moved out of the lower level. She asked if these dehumidifiers were temporary or permanent, and wondered why, if there was indeed no moisture problem in the foundation of the building, would kids need to be moved upstairs? Why would these dehumidifiers be needed permanently? The response from the architect made little sense.
Then another woman asked if the water pipes would be replaced. After testing, the district found lead in the school's water supply and posted signs on the water fountains warning against drinking from them. They installed filters that are now remediating the issues and the signs have been removed. They claim that the pipes are fine as is.
However, anyone who has renovated a bathroom or a kitchen in an old house knows how important it is to run new pipes to the source to prevent lead leakage into the water supply. This is not being done at Greenacres School. But rather than admit this, Smith, replied, "We're going to replace anything we can touch." Many left the meeting thinking that these pipes will be replaced, and in fact the Scarsdale Inquirer reported that the lead pipes would be replaced. But they will not, as we were told that it is too expensive to open up the walls and run new pipes.
Another resident asked if the bathrooms would be ADA compliant. Though the architect replied yes, the truth is that the small toilet rooms in the too-small classrooms, will be redone, but not expanded to be made ADA compliant. Why? Because the classrooms are already too small and there's no extra room to borrow to build out these tiny bathrooms.
Then another woman, also new to the process, asked what systems and elements of the current infrastructure would not be replaced in this renovation. Rather than answering her question, Smith said, "I'll tell you what will be replaced." At that point I started to feel like I was listening to a pitch from a car salesman. Did Smith really think that this sophisticated audience would not notice his obfuscation?
I left the meeting thinking that if the architect himself felt the need to lie about the renovation, he too must believe he is proposing less than an adequate job.
But my loss of faith was not simply based on the architect's response at the meeting.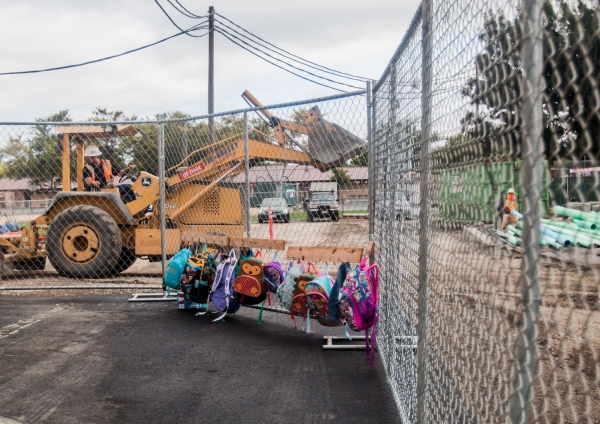 That same week, a large sewage main was replaced on Brewster Road, a block up from the school. It wasn't just a small section. A long portion of the street, between Huntington and Kingston was closed to traffic for days.

It made me realize, that the infrastructure of our entire neighborhood will need to replaced, piece by piece, and reinforced to me how important it is to replace both the water and sanitary pipes at this 100 year-old building.
What else? That same week I wandered into a first grade classroom after one of the meetings. I was curious to see how these classrooms, which will remain their current size, function. Let me say, the kids were not even in the room and it was tight. A wall of freestanding cubbies took up one wall, and I was told that these cannot be moved into the hall. Tables and chairs were spread around a central floor mat centered on the smart board. Since there was not enough room for a desk for each child, three children were sharing the teacher's desk and there was no room to maneuver between the mat on the floor and the tables and chairs. The floor area was so small that I could not imagine how 22 children could sit comfortably and avoid bumping into each other.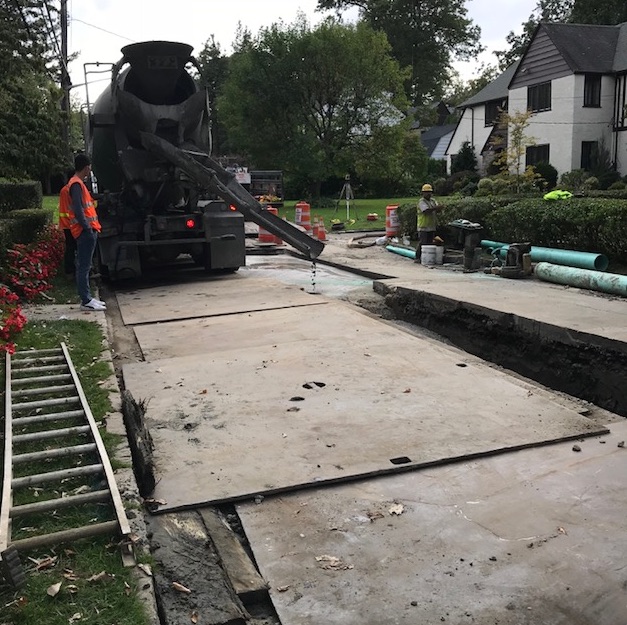 The school district claims that these renovations will facilitate the SET 2.0 curriculum that involves active learning, small group collaboration and project-based learning. In addition, a new policy permits inclusion classes with two teachers and classes larger than 22 and 24 students. How can these tiny classrooms facilitate these initiatives?
Architects say these rooms will be refitted and discussed moving storage up to the ceiling to save space, but there was little wall space left above the blackboard on one wall, a smart board on another and the exterior wall of windows. Once I saw this for myself, I realized that I could not be fooled by "space-saving" speak. We can measure and re-measure, but these classrooms are not adequate for active learning.
But the clincher came at the end of our last building committee when the conversation turned to the construction process. One parent asked for clarification on a point made at the neighborhood association meeting. Would construction and use of Huntington Road stop during drop off and pick up? At first we were told yes, but then the answer was no.
The construction manager, in an attempt to prepare everyone for what was to come said, "We'll be swinging steel while school is in session." Swinging steel. I learned that a crane would be brought on to the narrow strip of property on Huntington Road and that this crane would be lifting steel beams to form the frame of the three-story addition – while school was in session.
I had visions of kids walking down the sidewalk to get to school – or to the playground, under a swinging crane. Unlike other school construction sites in the district on much larger footprints, this construction will be done in the access ways to the school and the playground. There will be no way to avoid it. I know that I will be not be driving down Huntington Road for the two years during the construction but I fear for every parent that will have to drop their children off, or pick them up, just steps from an operating crane.
Honestly – have we lost our minds?
What are the alternatives?
Perhaps it's time to re-examine all the options, and come up with some scenarios that give Greenacres a school that is safe, healthy, environmentally sustainable, meets current code requirements and will serve us well for the next three to five decades. Spending $35 million for a renovation, as well as millions in sunken costs for temporary classrooms, air and noise monitoring and safety personnel, makes no sense. Add the $6 million in additional facilities work that will be required on the older portions of Greenacres and you'll quickly realize that the concept is deeply flawed and financially unfeasible.
As a committee member I promised to put my faith in the good judgment of the administration and our board members. However, the process caused me to lose any trust that I had.
If members of the School Board are elected to do what's best for the district's children, it appears they have lost their way.
School Bond Referendum Pushed Back to February: Residents Pose Questions at Special Meeting
Details

Category: Schools
Published on

08 November 2017

Written by

Joanne Wallenstein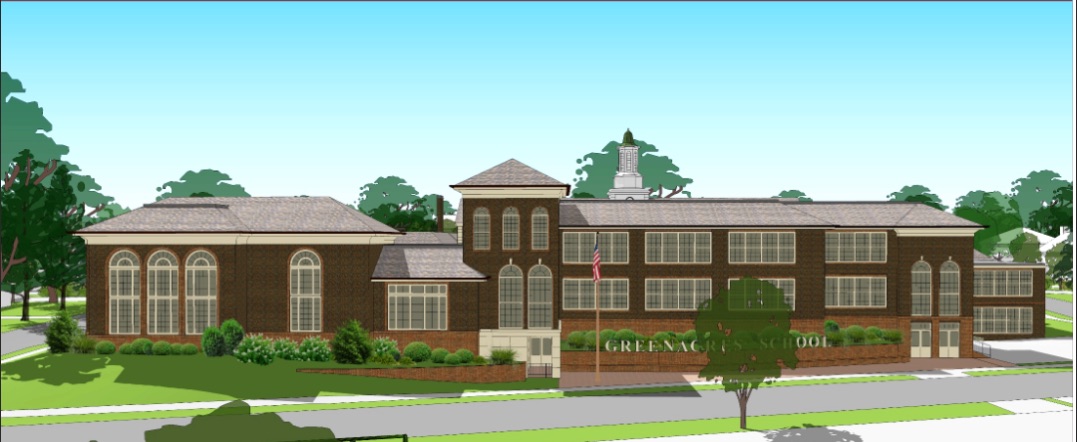 At a special meeting of the Board of Education on November 6, the Scarsdale Schools administration continued to advocate for a proposed 2018 bond referendum that would fund a renovation and large addition of 8 classrooms and a cafeteria at Greenacres School as well as infrastructure repairs and security vestibules at other district schools.
For those following the discussions, the two new developments at the meeting were a change in the date for the referendum from January 24, 2018 to February 8, 2018 and a possible decrease in the total amount of the bond from $67.1 million to $63.4 million.
Why these changes? Assistant Superintendent Stuart Mattey said that the delay in the vote will allow time for the SEQRA review, as the environmental impact reports from the SEQRA consultants have not yet been received. Once this information comes in, the Board will need to have time to review it. The Board is also awaiting recommendations from the district wide building committee.
As for the amount of the bond, in the latest draft the bonded amount is projected to be $63,467,960, with an additional amount of $3,674,408 for "Greenacres Building Committee Recommendations," which included temporary classrooms, bathroom renovations, air and noise monitoring and security. Some of this work could be included in the bond while other items would need to be funded out of the operating budget.
We asked Mattey for an explanation and he said, "The $3.67mm is additional beyond the draft scope of the bond and it is in the form of a recommendation, as you know, from a Building Committee at this point. The Board will consider these recommendations for inclusion into the Bond if they receive them in the form of a formal recommendation from the District Wide committee and administration. If ultimately approved by the Board and by the community, all of items except the trailer rental would be bonded."
It was not clear before receiving Mattey's answers that the recommendations of the Greenacres Building Committee would need to be approved by the District Wide Building Committee in order to be a part of a formal recommendation to the Board of Education. Furthermore, this indicates that trailers, renovated bathrooms, air and noise monitoring and security may not be included.
Facilities projects in the proposed bond scope break out as follows:
Heating and ventilation including fresh air systems and unit ventilators: $12,246,453
Roofs: $9,606,885
Boilers and Steam Traps: $3,431,081
Field and Site Work including Dean Field at SHS: $2,585,500
Electrical Upgrades: $2,287,871
Masonry and water intrusion repairs: $1,132,500
ADA Doors, Handrails and Compliance $1,747,600
Flooring: $739,135
Security Improvements – (Cameras): $593,750
Miscellaneous: $968,000
This work totals $35.3mm of the total bond, and roughly half of that, or $17.9mm, are Priority 3 items.
Also at the meeting, the architects were asked to answer some outstanding questions from their meeting with the Greenacres Neighborhood Association. Clarification was requested on the dehumidification system for Greenacres basement, the extent of pipe replacement, ADA compliant bathrooms and construction work during the school day. The responses to these questions can be found here:
In response to a request from the Board of Education at their last meeting, Mattey provided a long term projection of future facilities needs for the entire district, including future facilities work, roofs, fields, sustainability projects and capital improvements. The estimates totaled $67mm and it was apparent that it is difficult to do analyses that project ten years out into the future, as the administration does not now know the priorities of future boards. You can review these estimates here:
Though the meeting had been scheduled as an opportunity for public comment, there were few speakers. Those that did speak raised some interesting questions and here are recaps of what they said:
First Linda Doucette-Ashman and Mary Beth Evans spoke on behalf of the League of Women Voters of Scarsdale school budget study committee: Linda Doucette-Ashman said that the League lacked sufficient information to schedule a consensus meeting. She asked for responses to the questions posed by the League and asked for the Board to allow for sufficient time for community comment about new iterations of the proposal. See her full comments below:
Mary Beth Evans posed questions to the Board about both the philosophical underpinnings of the proposal and the details of the Greenacres renovation. She asked if the plans reflected the recommendations of all the convened building committees, asked about district-wide thinking on elementary school lunch service, inquired about the proposed use of a Learning Commons, the extent of renovations to the Greenacres library, access to the outdoors and how the classroom makeovers would provide the right amount of space to achieve the district's educational goals.
She continued with questions about flexible, moveable furniture and wondered if all district classrooms would be outfitted with new furniture. She asked why the district had decided not to request a parking and traffic study for Greenacres. Furthermore she asked questions about the board's decisions on projects to include in the bond vs. the general operating budget and questioned the definitions of Priority 1A and 1B items. (See the complete list below.)
Mona Longman from Varian Lane asked the Board to justify that a $40 million project at Greenacres was the best use of taxpayer money and asked again, for a financial analysis for the renovations vs. a new school on the site. She said, "I read the article about what some other districts are doing, and I looked up those schools. In Newton, MA, a suburb of Boston, a new elementary school was completed in 2016, almost 75,000 square feet for up to 465 students for $37.5MM. The school is fully air-conditioned. Also completed last year was an elementary school in Arlington VA, a suburb in Washington; 97,588 square feet for $33.5MM. The school is described as the first net zero energy school in the mid-Atlantic. Wouldn't that be wonderful to do here? When someone at the Greenacres meeting asked about sustainability, we got some comment about an energy contract. No details at all. I'm sorry, but for $43MM I expect better." See her comments below:
I (Joanne Wallenstein) asked the administration to provide numbers on how much state aid would be received for the project. I also asked the Board to comment on a commonly heard rationale for supporting the bond. I said, "I have frequently heard that though residents don't like the proposal, they are afraid that if they turn this down, Greenacres will get nothing."
School Board President Bill Natbony responded, saying, "We have a responsibility to take care of our schools and move forward in a fiscally prudent way... We have given this plan a soft nod and we hope the community is behind this... If it does not move forward, this board will have to decide how to move forward. Can I tell you that if this bond does not move forward it will result in a new school? No! Can I tell you that all that money that was allocated will go to Greenacres? No! ... I hope we won't have to deal with this situation."
Heather Meili of 89 Walworth Avenue said, "I don't have a vision of how this new school will be used. Can we have some renderings? I understand there will be a plaza? Will there be space for the kids to stand on ... will there be a covering to protect children from the rain? What about the windows in the gym? And the learning commons ... how will this space be used and partitioned? We have renderings for the outside but not for the interiors. I think some renderings might help."
The district has hired a Public Relations firm, Zimmerman/Edelson from Great Neck, who will coordinate public outreach once the Board adopts the proposal. They plan to have a few months to disseminate information about the proposal to the community. Jake Mendlinger from Zimmerman was at the November 6 meeting.
The Board has scheduled the next meeting for Monday November 13. They hope to present the recommendations from the district wide building committee and review any SEQRA reports they receive this week.

Letter to the Board from the League School Budget Study Committee read by Linda Doucette-Ashman

To the Board of Education:
To date, the League's School Bond Study Committee has spent many hours attending School Board meetings and reviewing and discussing the bond process and various proposals. The committee's goal is to gather the necessary information to enable our League membership to weigh in on the proposed school bond from an informed perspective.
The League is not able to issue any comment at tonight's Special Meeting, nor are we able to schedule the date of our public information session and League member consensus meeting, because we still lack definitive information on the bond projects and scope.
We are hoping to hold a League consensus meeting to weigh in on the bond in advance of the School Board's vote on a final bond resolution. In order to prepare for our meeting, we need to hear the recommendations of the District-wide Facilities Committee, the recommendations of the Administration, as well as the State Environmental Quality Review (SEQRA) report.
In addition, at the October 23 meeting, members of the School Board raised questions related to the decisions made back in July, followed by a request for further information and analysis from the Administration. In order to weigh in on the Administration's proposal from an informed perspective, our League membership would also need this information.
While we learned from the November 1 email communication that the School Board intends to have "at least one public forum" before adopting a final bond resolution, as of the writing of this statement, the date of this public forum or forums has not been announced.
As the League Board stated on September 25, "In order to develop a school bond that is a product of a District-community partnership, the School Board should proactively encourage such partnership by ensuring the final bond proposal accurately reflects community values and priorities." We therefore urge that the dates of your public forums allow community members and community groups sufficient time to process and comment on the District-wide Facility Committee recommendations and the Administration's recommendations. We also recommend that the meeting timeline allow ample opportunity for the community to ask questions about any new iteration of the bond proposal and/or any new information or analysis presented to the public.
Thank you for your time and consideration.

Questions from the League School Budget study committee read by Mary Beth Evans:

I'm Mary Beth Evans, Chair of the League's ten-member committee studying the proposed school bond. On behalf of the committee, I would like to take this opportunity to ask clarifying questions on what has been presented to the community to date. If answers are not able to be provided tonight, we hope they might be provided in the context of a public meeting, or perhaps posted on the District website.
1) Are the collective recommendations of the 2016 Building Committees, 2017 Greenacres Building Committee and 2017 District-wide Facilities Committee representative of the views of the community?
• If so, will the School Board be incorporating these committee recommendations into their decisions on the bond?
• If not, how is the School Board determining what are the shared views of the community on the various aspects of the bond proposal?
2) Regarding elementary school lunch service and space:
a) How has the School Board determined whether a cafeteria and kitchen with the potential for a hot lunch program is a shared value and top priority of the Greenacres school community?
b) How are other elementary school communities' values and priorities regarding lunch service, and other spatial needs, being factored into bond decisions?
3) Concerning the Greenacres Learning Commons:
a) In what ways will David Loertscher's definition of a library "Learning Commons" be adapted to function in the proposed location and design of the Greenacres cafeteria space?
b) What specific examples of instructional uses and activities do you foresee taking place in the proposed Learning Commons when it is not being utilized for lunch? And can you provide a sample daily schedule of those planned activities?
4) How much of the existing Greenacres library space will be renovated, and what 21st century learning goals will those renovations address?
5) Regarding proposed Greenacres classrooms:
a) How do proposed new classrooms and the makeover of existing classrooms provide the right amount of classroom space to achieve the District's educational goals?
b) How will the bond resolution prioritize spending for new 21st century classroom furniture at Greenacres? And what are the plans for providing new flexible and moveable furniture in other schools?
6) How will the proposed Greenacres renovation and expansion affect students' physical access to the outdoor learning environment? And are there plans to develop outdoor learning spaces?
7) What is the basis for the School Board's decision on whether or not to engage in a formal, independent study of Greenacres related traffic issues, including the proposal for parking along Huntington and its impact on student safety?
8) What are the School Board's fiscal assumptions when deciding such key questions as (a) what to include in the bond, as opposed to the operating budget, and (b) what is the appropriate amount for the District borrow for facilities work at this time?
9) What is the definition of "Priority 1" facilities items, and how does it differ from the definitions of "Priority 1A and 1B" items?
10) Which items in the Greenacres Building Committee recommendations represent additional costs since the September iteration of the bond proposal, and which items and costs were already in the proposal prior to those committee recommendations?

Comments from Mona Longman

After attending many meetings regarding this project, I am sorry to say I am not convinced this is the best way to go. I have considered this as a Scarsdale taxpayer, and not a resident of Greenacres. In the last year, I have seen the estimates for the Greenacres portion of the bond issue go from $25MM to $33MM now to $36 ½ MM. In addition, we know that there is at least another $6MM of additional work down the road that is a lower priority. That comes to a total of close to $43MM. If there are around 5600 households in Scarsdale, that comes to about $7500 per household. Ever since we came back to this project after the pause, there hasn't been any discussion about the alternative option of a new building. For my $7500, I would like to know that my Board of Education did an incredibly thorough job of researching all the options and deciding that is the best use of my money. To be honest, since this pause, as a Scarsdale taxpayer, I haven't been shown any thorough analysis of what the cost of a new building would have been or an accounting of what sustainable features could have been incorporated into this new building that would have reduced the operating expenses going forward. I'm sorry, but for the cost of this project, I expect better.

A few weeks ago, in Scarsdale 10583, I read the article about what some other districts are doing, and I looked up those schools. In Newton, MA, a suburb of Boston, a new elementary school was completed in 2016, almost 75,000 square feet for up to 465 students for $37.5MM. The school is fully air-conditioned. Also completed last year was an elementary school in Arlington VA, a suburb in Washington; 97,588 sq ft. for $33.5MM. The school is described as the first net zero energy school in the mid-Atlantic. Wouldn't that be wonderful to do here? When someone at the Greenacres meeting asked about sustainability, we got some comment about an energy contract. No details at all. I'm sorry, but for $43MM I expect better.

I must also comment on what happened at the GNA meeting last month. After trying to have district personnel address the Greenacres community for over a year, we finally had a presentation last month. At that meeting, four incorrect pieces of information about the project were disseminated to the neighborhood. After the meeting, I personally made three requests to the district to correct this wrong information, but no response came until 10 days after my first request; long after the Scarsdale Inquirer picked up the bad information and printed it. Because of that, the GNA had to send out corrections on their own. When bad information is disseminated, it must be corrected immediately. I'm sorry, but I expect better.
Board Asks Administration to Prioritize Long Term Facilities Needs
Details

Category: Schools
Published on

25 October 2017

Written by

Joanne Wallenstein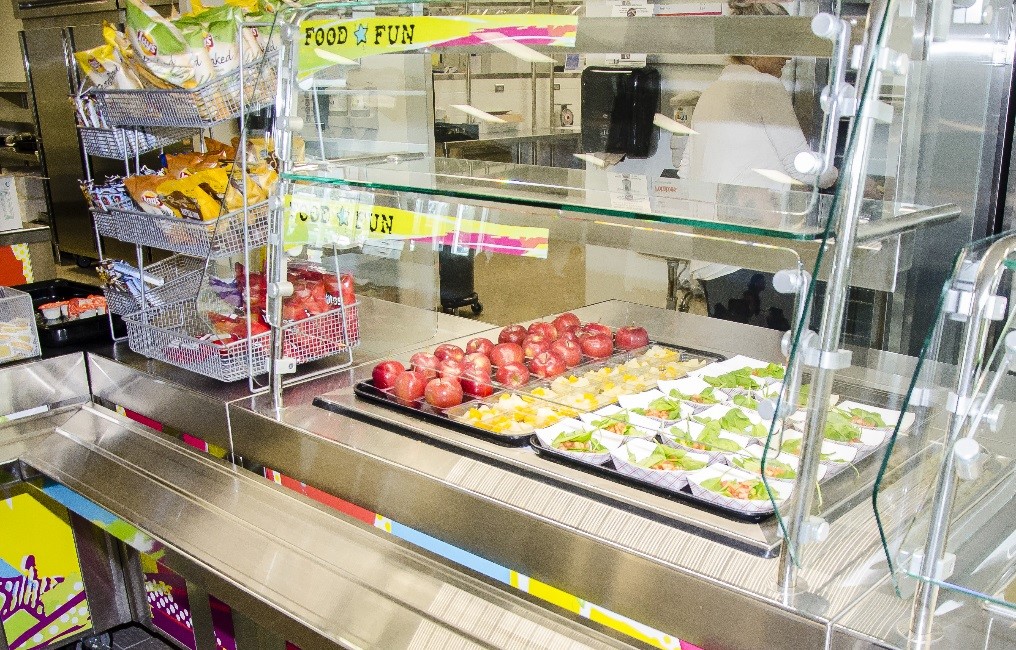 In the past six months, the Scarsdale School administration has put forth a dizzying amount of data and a stream of evolving proposals for a 2017, now 2018, $67 million bond referendum. The lengthy board meeting agendas lacked opportunity for discussion by the Board members so it has been difficult to assess what the seven members of the Board of Education think about key issues such as Greenacres School, facilities improvements and air conditioning.
As the date for a vote by the Scarsdale Board of Education on the bond referendum draws near, the Board allowed an opportunity for discussion among board members at their October 23 meeting.
In almost an hour and a half of discussion Board members revealed a wide diversity of views on the administration's current proposal and questioned its philosophical underpinnings and the implications of these decisions on the future. They called for a long-term prioritization plan for facilities expenditures for the coming decade.
The Board faces decisions on the renovation and expansion of Greenacres, funding for a large list of facilities needs including roofs, boilers, drainage and ADA compliance as well as the question of air conditioning some or all of the schools. Should some of these needs be funded from future operating budgets? How much should be bonded and how much can be taken care of on an annual basis?
Further complicating the question was a proposal for an Energy Performance Contract (EPC) to fund $10.9 million of work outside of the bond. This would have been used to purchase some of the boilers, lighting and other energy saving items. The Superintendent has indicated that the Energy Performance Contract will no longer be a part of the bond process. Therefore, some of the boilers that were to be funded in the EPC will not be included in the work funded by the bond. The EPC is still on the table but will be decided on at a future date.
Board President Bill Natbony opened the discussion saying that since the Board gave the administration a "soft nod" to the proposed renovations at Greenacres School in July, many more issues have arisen. For example, would the inclusion of a cafeteria at Greenacres mean that the remaining elementary schools should have one as well? Should $17.9 million in Priority 3 facilities needs be funded in this bond?
Board member Chris Morin spoke first, asking for the Board to "back up" and put these decisions into a "broader context." He said, "What are our instructional goals? ... We are discussing what might be $100 million in capital spending. Without a long-term plan we need to talk about these broader issues. With fixed enrollment is our instructional improvement already built out? Will we need more language instruction or STEAM? Do we need to just focus on facilities?"
He continued, "Will adding extra space add extra custodial costs? What are our needs in the future? What about the Alternative school? Choice? Do we need cafeterias at all elementary schools? We may add tens of millions for air conditioning. None of this has been prioritized."
Dr. Hagerman responded, "Bond funds are not fungible. We can't use these funds to pay for staff."
Lee Maude thanked the administration for a thorough presentation saying, "It was a long time coming." She said, facilities like "Choice and cafeterias are really big numbers and I don't know that our future bond capacity can cover those things.Since you came to us with this long list of needs, you are really saying we can't do those other things. By saying "yes" to this $67 million we may be saying "no" to other issues further down the road." Referring to the 2014 bond she said, "When we did the previous bond we were told there were not other needs."
Art Rublin reminded the group that in 2014 the building committees agreed that the "Issues at Greenacres are too big to address now, and will be addressed in 2017. There was foresight." He said that after work by two architectural firms two sets of engineers and three building committees "I respect that we are not building a new school at Greenacres." I think what's on the table is a thoughtful approach to the delivery of program. Perfect can be the enemy of the good enough."
About tax neutrality he said, "I am not wedded to tax neutral. What has made this district great was not always tax neutral. If there is a need in the future, I hope that the community will be supportive. I think we can do what needs to be done in operating budgets."
Scott Silberfein said, "What is a rough outline of future facilities needs. I don't want to bind future boards, but we did feel bound to do what we did at Greenacres this time."
Chris Morin responded, "Of course we can't bind future boards but that's not an excuse for doing long term planning and having a vision for the future. .... Building multipurpose space, adding restrooms, adding instructional space... I am not wedded to tax neutral but I am wedded to prioritization and value. We are building a cafeteria at Greenacres without an understanding of the lunch programs at other schools."
Art Rublin asked, "Can we move some of these items into the operating budget? Can we go over line items one by one?"
Nina Cannon asked, "If we take items off and move them to the operating budget what is the impact? Does it tie our hands not to offer programs in the future? There are always going to be things we could add. I would like it to be as close to tax neutral as possible. I am mindful of the high taxes. We need to give the lion's share to Greenacres. They have been waiting. They have been put aside. We are giving them everything they have been waiting for. In terms of the other items I have relied on the building conditions survey. I trust our administration to provide us with a list that is most pressing." It doesn't make sense to burden this bond with items that have not been thoroughly flushed through.
Discussing a proposal to air condition all district classrooms that would add an incremental $24 million to the proposed $67 million bond, Rublin said, "Air conditioning the classrooms would be $24 million above and beyond the ventilation costs that are already in the bond. That would be ( a total of) $91 million. The operating budget for 2017-18 is $3 mm with another $1.3 mm for plant maintenance. I think air conditioning would be a good decision for now and in the years to come. I think there is a teaching and learning dimension to air conditioning and improved performance. Can we fund some of this facilities work in coming operating budgets over a ten-year span? To what extent can boilers be dealt with in future operating budgets? Is it possible to use a multi-year plan to fund replacement of roofs that are now in fair to good condition? Can we wait until the next bond in 2028? He discussed the fact that the district's fund balance is $9 million larger than it was five years ago and there is a $5mm health reserve fund.
Dr. Hagerman explained that the facilities list has already been prioritized and some of these projects have already been placed into current operating budgets. He said, that if the district did plan to fund facilities in the operating budgets, the district would have to designate more money for facilities in upcoming budgets and those would compete with programmatic dollars.
Scott Silberfein said, "Residents want a knowable, planned tax increase. Overall, if we kick things off, and something does not go well I worry we will get hit with the roof bill that we have to do that year. Do we cut a teacher or two or raise taxes to accommodate the roof?" Silberfein also asked for the administration to provide information for the public on the sustainable elements of the current facilities proposal.
Natbony continued to ask the administration to weigh the benefits and risks of funding some of this work now and putting some of it off for the future.
Chris Morin asked for more planning on cafeterias and the lunch program and Art Rublin said, "Just because we are putting in a kitchen at Greenacres does not mean we need one everywhere else."
Dr. Hagerman warned that a long-term plan drafted now would be subject to the priorities of future Boards and the needs at the time. However he agreed that the administration could provide a longer-term plan to the Board. It's not clear whether or not this information would be available in time for the administration's final bond recommendation scheduled for November 13.

Watch the entire meeting online here:

There will be a public forum on the proposed budget on November 6 at Scarsdale High School and everyone is invited to attend to learn more.