Girls Lacrosse Team Faces Challenging Season; Mehlman and Nicholas Each Score 100 Career Goals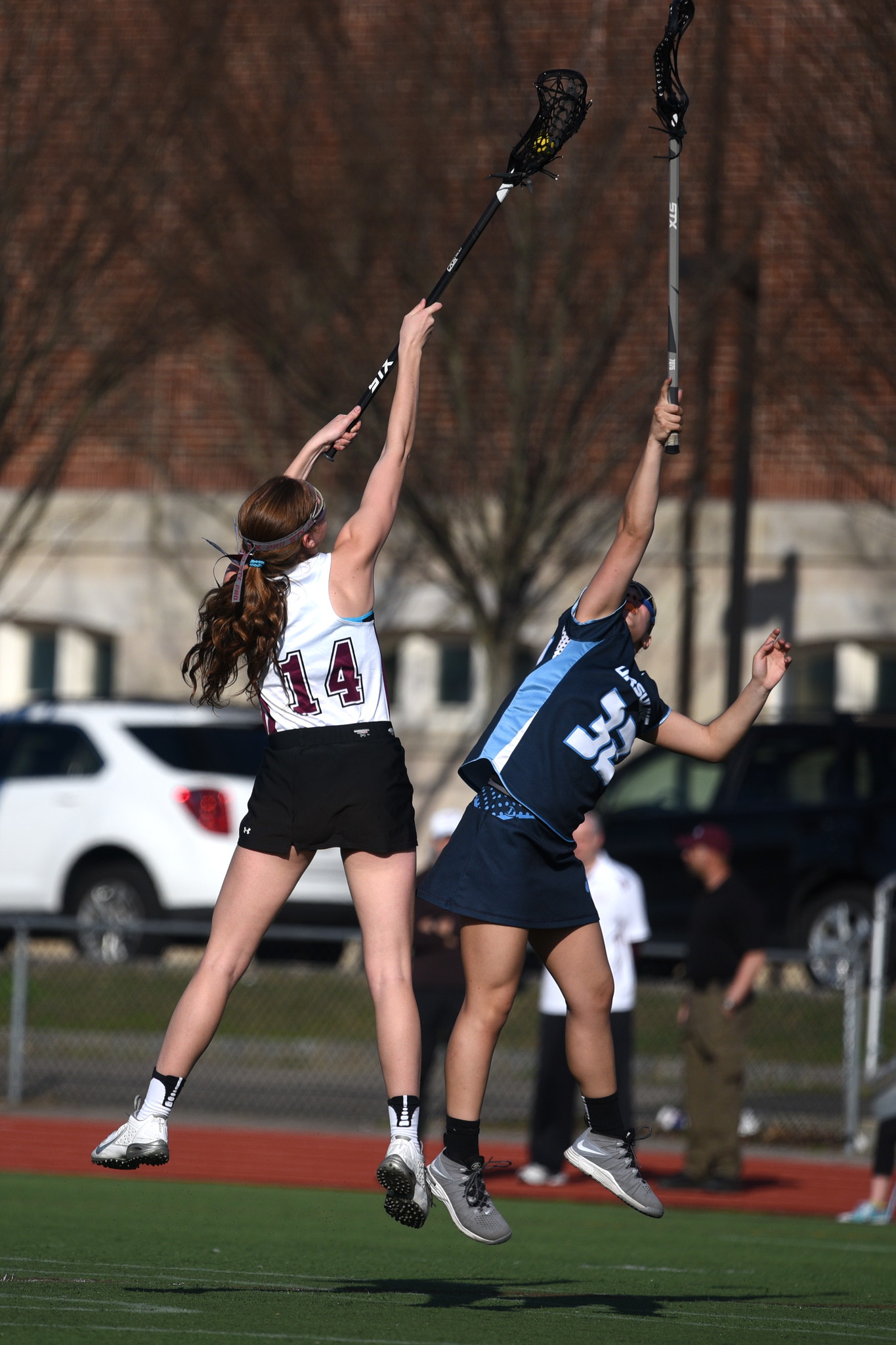 The Scarsdale Varsity Girls Lacrosse team headed into the 2017 season with a radically different approach than last season. Last year the Raiders started the season with an 8-0 record, but failed to make it past the first round of playoffs. This year, instead of tallying easy wins early in the season, the coaches compiled a difficult schedule, planning games with the best competition in the section at the start. As a result, a 2-3 beginning to the season is not as discouraging as it may seem.
The Raiders began their season against Bronxville, the three time Class C section 1 champions. Beginning the game with an early four-point deficit, the Raiders were able to bring the game within two goals going into the second half. The Raiders ultimately lost by five, with a final score of 18-13. As the first game of the season, the team showed potential and recognized their areas for improvement. Junior Lily Steckel and Senior Captain Erin Nicholas stepped up, both totaling three goals and one assist. Senior Captain Jilly Mehlman tallied one goal and two assists. Sophomores Aliza Mehlman, Emma Schwartz, and Chessy Greenwald scored three, two, and one goals respectively. Goalie and Senior Captain Angie Burns had nine saves.
The Raiders went into their second game of the season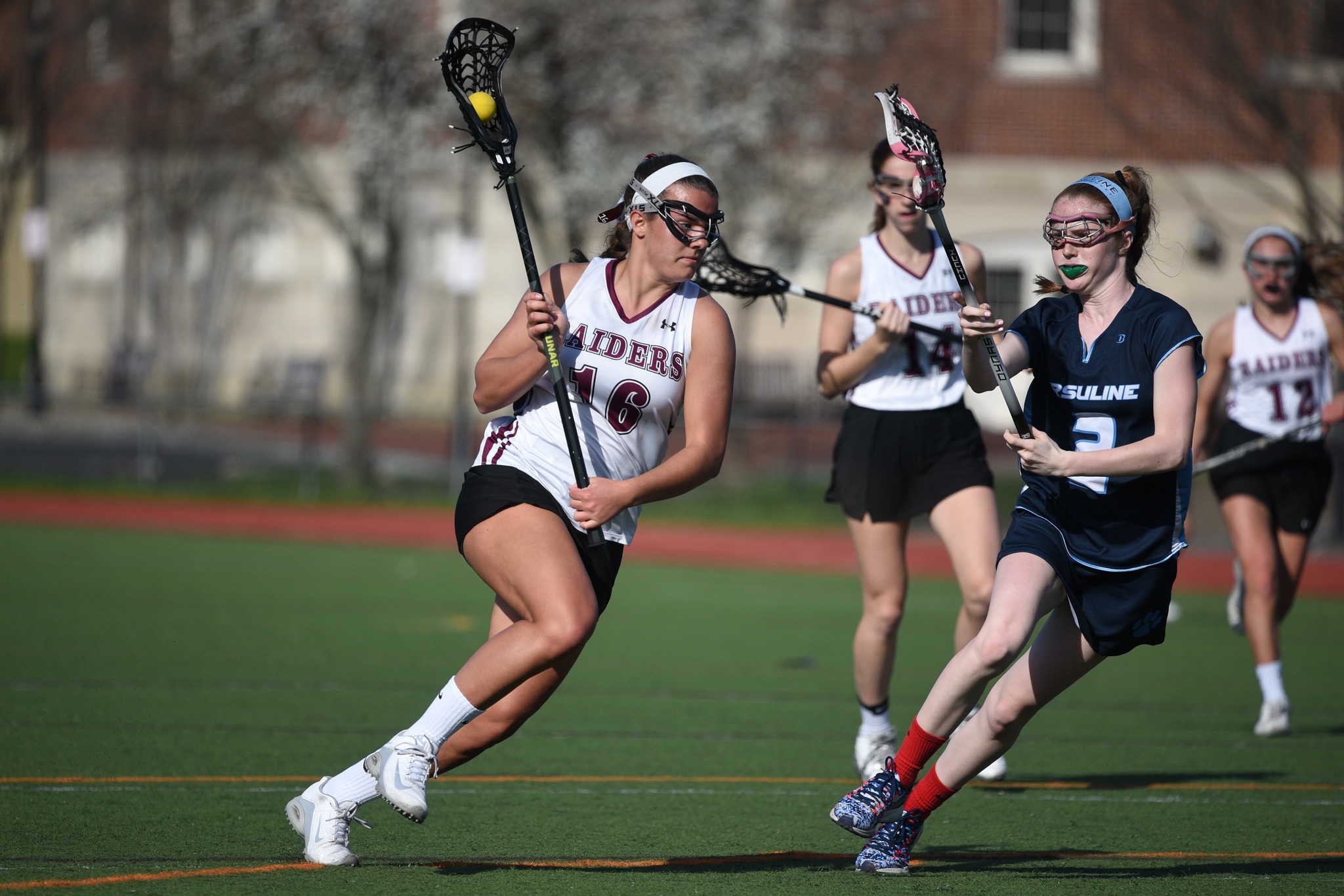 against Mahopac with a vengeance, as Mahopac knocked them out of the Section Quarterfinals last year. This game, played in pouring rain and gusting wind, was eerily similar to the outcome of last years' matchup. Scarsdale came out strong early, leading by three going into the second half. Scarsdale was still leading 8-5 with eight minutes left in regulation play. A string of Mahopac goals got them up by one, and Scarsdale was unable to come back in the last seconds of possession. The final score was 9-8 Mahopac.
A formidable opponent on Scarsdale's difficult schedule was the defending Section 1 Class A Champions, North Rockland. Although another loss, Scarsdale demonstrated their ability to play in a close game situation against a tough opponent.
Contributions from Sophomore Sam Felder's two goals, Erin Nicholas' two goals, Jilly Mehlman's three goals, Lily Steckel's single goal, and Chessy Greenwald's one goal left the final score at 11-9 in favor of North Rockland. Senior Captain Emma Coleman led the defense with three interceptions. Chessy Greenwald expressed the importance of team camaraderie and cohesiveness in close games. "The North Rockland game showed everyone that we can compete with all of these strong teams, but we have to work together if we want to win. We have talent on the field, but if we don't work together nobody is going to get anything done".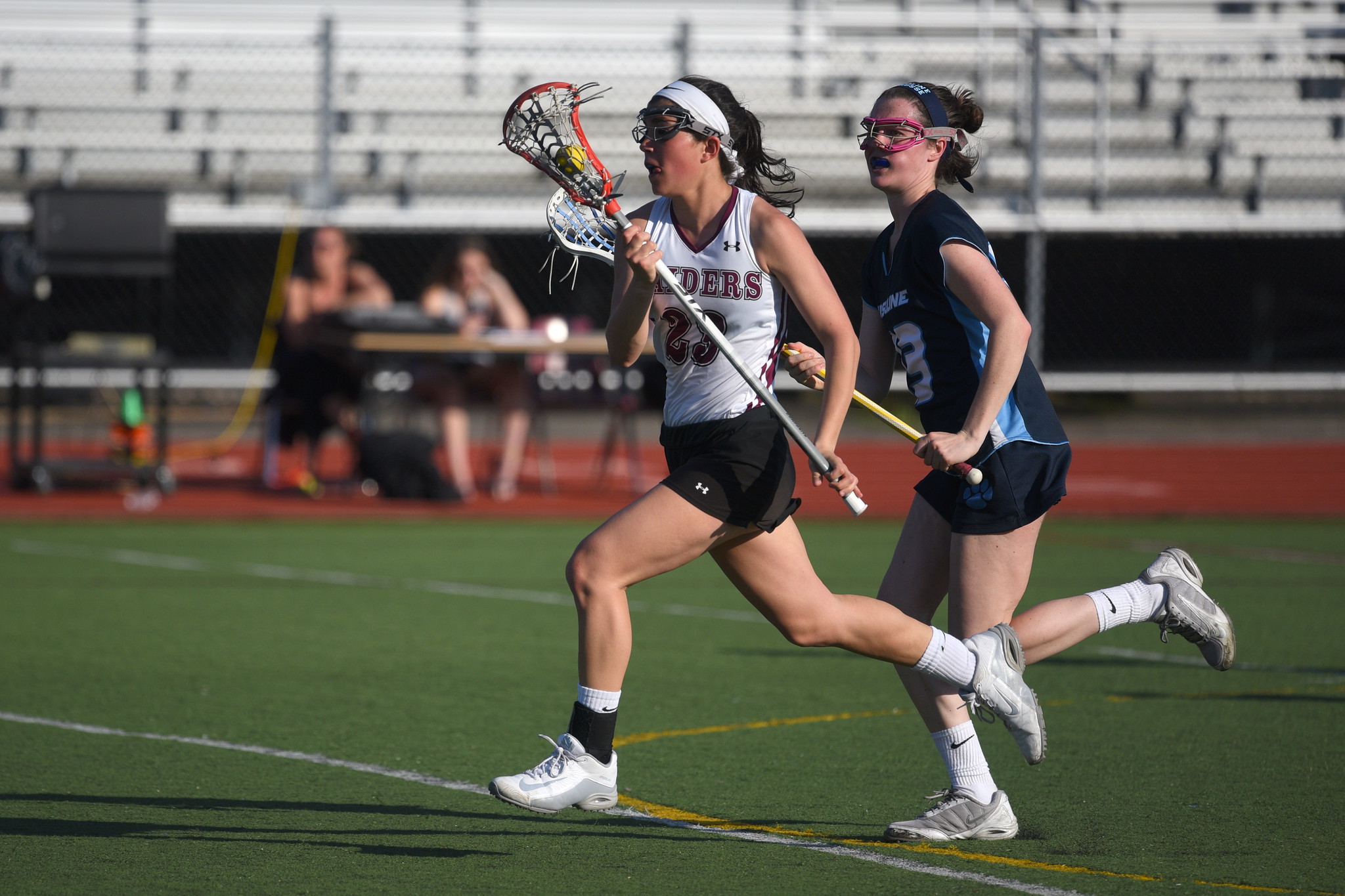 Scarsdale had their first league game against White Plains. The Raiders dominated the game, winning 13-3. Notable offensive contributions included three goals from Lily Steckel, and two from both Erin Nicholas and Aliza Mehlman. Goalie Angie Burns had 14 saves, and the defensive end had a shutout in the first half. Jilly Mehlman netted her 100th career goal during this game, an impressive accolade earned by few High School Varsity players. Jilly had six goals total in the game. Sister Aliza Mehlman assisted three of Jilly's goals.

In their second league game of the season, Scarsdale defeated Ursuline 19-6. In this game Erin Nicholas scored her 100th goal. As it is rare to have one 100-goal scorer on a team, it is even more rare to have two in one senior class. The offensive dominance of Nicholas and Mehlman over the course of their high school careers has been pivotal in Scarsdale's program development and its improved reputation in Section one competition. Lily Steckel had another three goals for the Raiders, and Aliza Mehlman scored four. Steckel noted the importance of these league wins with regards to upcoming games. "It feels great to get these wins under our belts so that we are more confident going into the next few weeks". Scarsdale will face off against Mamaroneck this Tuesday April 18th away at 5 pm. After defeating the Tigers in a thrilling overtime regular season win last year, the Raiders return, hoping for a similar outcome. Steckel notes the potential of the team going forward, "We have the ability to do well this season, and hopefully playing against tougher competition will help us achieve our goals".
Article by Emmeline Berridge, Photos by Jon Thaler: See more here:
BLOG COMMENTS POWERED BY DISQUS