2017-18 School Budget Approved by 81% of Voters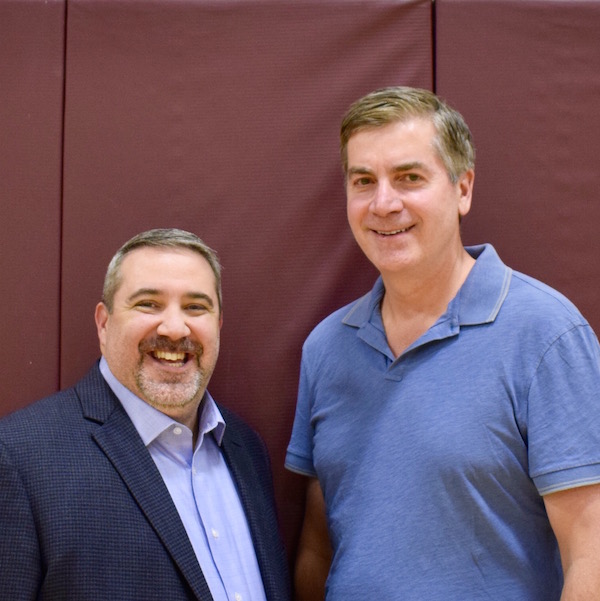 The 2017/18 Scarsdale School budget was approved by 81% of Scarsdale voters at the election on Tuesday May 16, 2017. Two returning school board members, Chris Morin and Scott Silberfein were elected to serve second three-year terms.
Voter turnout was light – with a total of 473 votes cast in the budget vote, the fewest in the seven years we have tracked budget and bond votes. Chris Morin received 390 votes and Scott Silberfein, 405. The lack of hoopla for the school budget vote comes just after an election in March 2017 for Scarsdale Village mayor and trustees brought out more than 3,000 voters.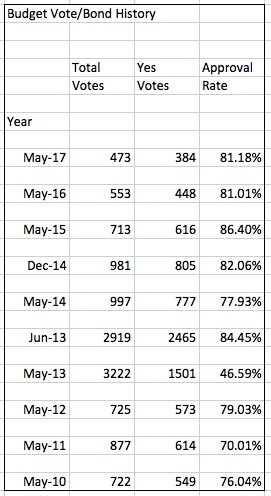 The school budget increase fell under the adjusted tax cap at .96% and only required a simple majority to pass. The total budget of $153,590,765 is 2.15% higher than the previous year, but also includes reserve funds to temper the increase.
Commenting on the vote, Dr. Hagerman said, ""Our children and our schools are at the very heart of the Scarsdale community. On behalf of the entire District, I would like to acknowledge and thank those who continue to support our efforts in both word and deed. The budget vote, although an annual occurrence, is one substantial way that reaffirms our community's commitment to high quality education and programming for all of our students. The community's support during yesterday's vote will ensure another exceptional year ahead--one which I very much look forward to. In addition to a positive budget vote, we are pleased that both Chris Morin and Scott Silberfein will be continuing in their roles as second term, Board Members. Both Scott and Chris have made significant contributions to the Board team as well as major District initiatives. They have also both been active and visible members, and their re-elections will ensure that our important work will continue seamlessly."
School Board President Lee Maude said, "The Scarsdale Board of Education extends its thanks to the residents of Scarsdale for approving the 2017-2018 school budget. We are especially grateful to all the Scarsdale community organizations who support our efforts and allow the School District to continue the great work of educating Scarsdale's students."
Probably the most notable aspect of the budget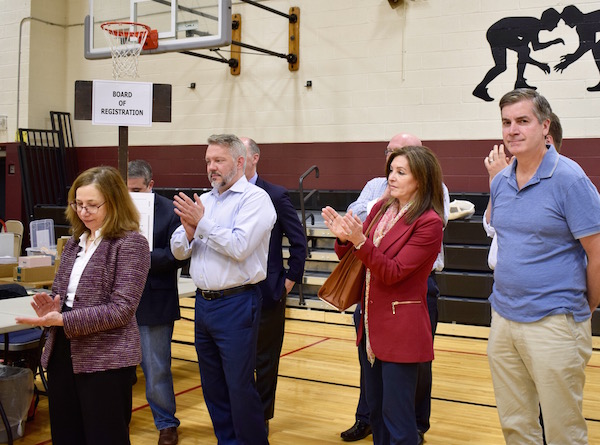 is the increase in staffing. The budget includes 8.4 more full time employees, bringing the total teaching staff to 457 up from 446 in 2009-10. These include 2.5 reading teachers for the elementary schools, added staffing for Special Education, a STEAM coordinator, one additional elementary school teacher and 2 unassigned teachers to respond to shifts in enrollment.
The school board and administration plan to hold another election in December 2017 on a bond referendum for capital improvements to district facilities.
(Photo credit Mei Morin)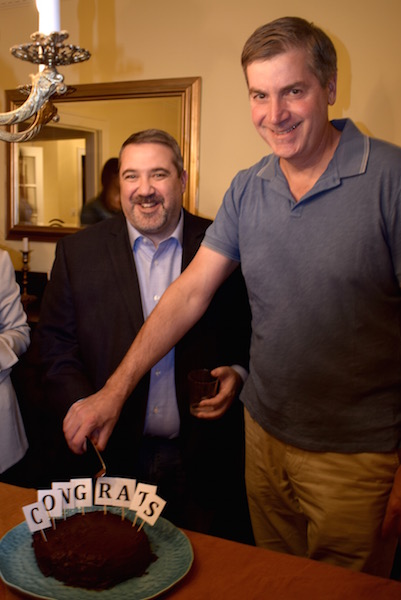 BLOG COMMENTS POWERED BY DISQUS