A Response: What Really Happened at the Greenacres PTA Meeting on the New Construction
Details

Category: Schools
Published on

29 September 2017

Written by

Joanne Wallenstein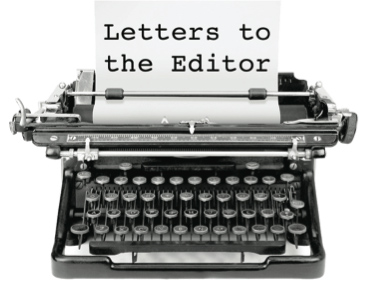 This letter to the editor was sent to Scarsdale10583 by Greenacres resident Kathy Stahler in response to an article about the PTA meeting at Greenacres on Wednesday night September 27:
Dear Editor:
I hope this reaches you with an open mind and a desire to create unity at a time when Greenacres needs it most. Your recent article on 10583 titled "Parents Express Concerns About Safety, Noise and Traffic Flow during Construction at Greenacres PTA Meeting" was extremely disappointing and surprisingly inaccurate. It was presented as factual minutes of the meeting and is far from that.
As a member of the PTA, I sat through that meeting for PTA members and did not hear the answers from the panel in the way described in this article. It is amazing what people can filter through their minds and what this publication is willing to publish as fact without verification. How does this help our community to become less contentious and less divisive? The leaders are doing nothing wrong here besides not doing exactly what each of the 20 different factions are asking them to do simultaneously. We will not all ever be 100 percent happy with the plans and some compromise is what will get our community the changes to the school we need and to a conclusion that will allow the community to exist as beautifully as it has for the last 6 years I have lived here. A few points that really stand out to me that need to be clarified from your article..
A PTA Meeting is always attended by the PTA Members- PARENTS/TEACHERS.... This is the title of the association. Why would others be able to attend? There were multiple Board of ED meetings and there will be more. This was a panel brought to the Greenacres Parents by the PTA Executive Committee and the Building Committee. When it goes back to the Board of Ed again, anyone can attend. Making this out to be a conspiracy theory to exclude is divisive and unnecessary. I cannot believe there was ill intent. This is not a good way to gain harmony and a healthy discussion between different sides. This does not help the community at all. On an aside, why does this need to be attended by the press at all? Publish the minutes when they are published.
The PTA said they were going to produce minutes and share their statement. This probably would have been something good to wait for before publishing this article. It is clear you just took people's word as to what was said and much of this is false. The way this is written is clearly a negative view of a very informative meeting where I believed many of the questions were answered. The questions that were not answered were absorbed and they talked of future discussion to properly address them. Why do they have to have all the answers right this moment? Why can't answers come as they move forward with the process? We are so far from this construction starting- If it ever does.
The complaints about the meeting ending abruptly are false as well. It was 9:30 and they said they would end the meeting at that time when the meeting commenced. I definitely couldn't stay there much later and wanted to hear everything as well. Extending into the night would have been ridiculous. There is another meeting to come in October, I believe. We can continue there.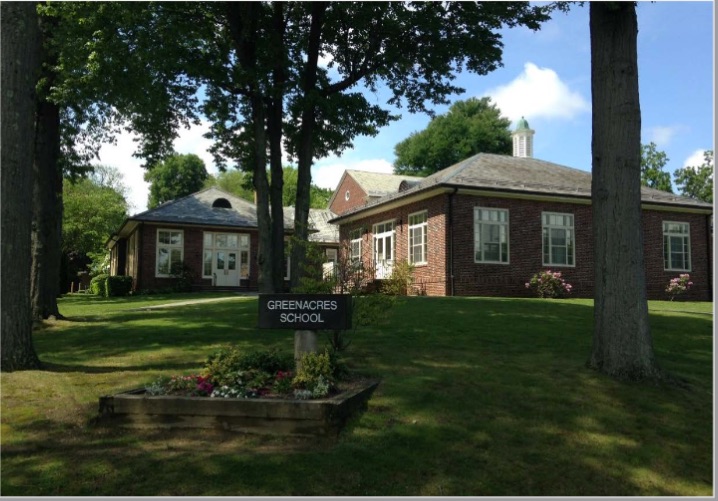 The attacks on the PTA Leadership Team are entirely inappropriate. The behavior of a few individuals at the meeting was disgraceful. These are volunteers doing their best. They haven't gone to school to do this job and they are learning as they go the same as the rest of us. They stepped into a much more difficult moment than any other Executive Committee in the past. They organized the information session for all of us and got the right people in the room. They took our questions. They are not stopping anything from getting to us. They shared minutes to all the meetings they have had. They created a Building Committee that they believed included members from all different sides of the discussion. I am sure there were people left off this committee, but this was done because they had to have a manageable number of voices. It is also the job of these selected members to bring information back to the community as well— Preferably factual information...So, how are they failing us? It just seemed this was more of personal attack without any real reason? And others continue to hop on this fun bandwagon. Is it just a few in the room who have obvious personal feelings against some of the leaders? Let's keep these personal feelings out of this and lighten up on the PTA attacks. They didn't speak except for the first statement (which didn't include anything said in this article). Why are they made out to be so controversial? I just don't understand what this gets any of us. Let's work together and they can be advocates. They have young children in the school. They want what you want but can't hear you when you are personally attacking, posting nasty comments and putting the blame for a long-standing and very complex situation on them. Let's take a breath and make the assumption we are all working for the good of this neighborhood and for our children. If we start from there amazing things will happen.
Traffic and Parking- The title of this article is even an issue, they have not come to final decisions on Parking and Traffic yet. This is all still in discussion. Once again, we are ahead in the planning, everything can't be done all at once. They stated this was a next step. Did whoever you spoke to not hear this?
Closed windows- They stated that they would add air conditioning to these rooms if they have to close windows. They are currently doing this at the High School. Is this a negative? I just don't get why this is? These classrooms will be cooler and the kids will not be "Soaking wet". This was quite the piece to leave out.
Overall- No one was "Ignored". When people got too aggressive or made personal attacks, they were asked to be seated and others were give a chance to speak. When people were cordial and adult they were listened to, when they were childish and nasty, they were not. This is the way the world works and I am not sure why any of this behavior should be tolerated.
Staging areas on the asphalt- This was true, not great and they mentioned this was not in any way set and they could work to adjust as they move closer to the construction.
Modular Classrooms were discussed, but nothing was concluded. It was mentioned that in the past, they had been used when the classrooms were not useable not to empty an entire useable school. They were very open to this option for replacing areas that became unusable and this could include extreme noise as well.
The Bond- No one said the money would go away. Please correct this one for sure as this is a blatant lie. They said it would go back to further discussion to try to get the bond approved. This is another personal attack by an individual on the PTA. I am not sure why the PTA continues to take the brunt of this, but once again this does none of us any good and you should watch what you publish.
I agree with the timing/construction delay questions not being answered clearly and believe they owe us more answers. There is plenty of time for this and we can continue this discussion.
Sound and Air Monitors- Why are these being seen as a negative? They will be there to protect our kids and the construction will respond to what our kids need. Maybe they are overkill, but I am truly ok with that and can't imagine others aren't as well.
To reiterate, I am in no way stating my opinion in this response, but asking for the reporting that is being done under the guise of fact to be fact If you want to do an opinion piece, go for it, but that is not what this was written up as. Many of the people responding to this piece did not attend the meeting and are now forging ahead with opinions that are based off false information. Give people the information to allow them to make their own decisions. Not everyone can see through the opinion to the fact especially when the facts are not there. Let's help get Greenacres back to a place of unity. I truly believe the intentions are all good, so let's head into meetings and conversations with that in mind. No one wants our children to be at risk, no one believes they have all the answers. So let's work together to get this to a place that we can all feel comfortable with and lighten the personal attacks.
Thanks for your understanding, your ear and, for hopefully, helping get Greenacres back to where it was— I really miss it.
Best,
Kathy Stahler
The Fear Factor
Details

Category: Schools
Published on

21 September 2017

Written by

Joanne Wallenstein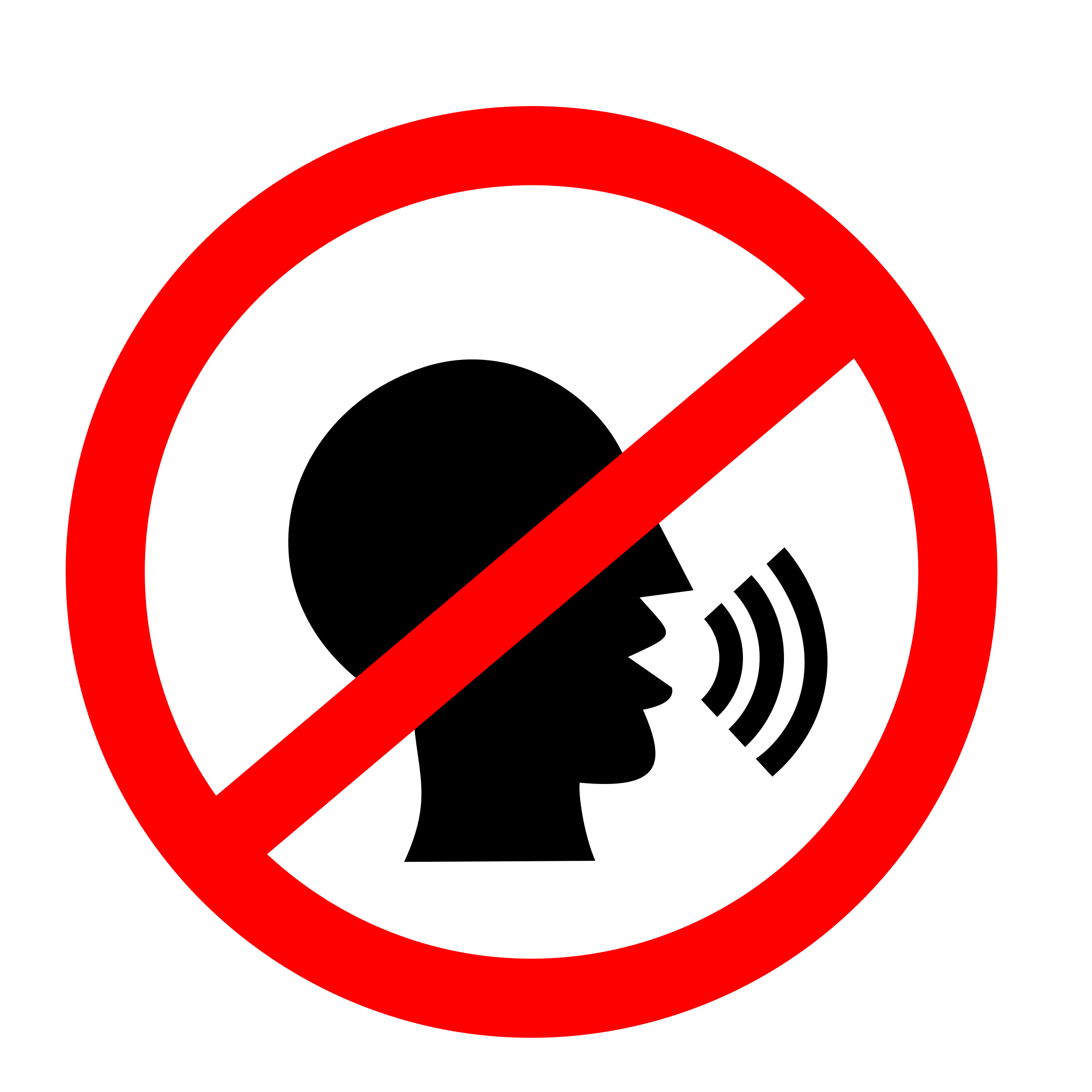 This is the opinion of site founder Joanne Wallenstein: There's an awful lot of whispering going on around town. I can't count the number of times I've heard something like this in the past few weeks, "I can't say it out loud, but .....") What is the unmentionable they are afraid to address? It's not the bombastic POTUS Donald Trump, the natural disasters that are overtaking our planet or the razing of homes and trees in the 'dale. No, the thing they're afraid to discuss is the proposed 2017 school bond, the one that includes a massive addition to Greenacres school and new boilers, roofs and security vestibules at other district schools.
And why would anyone be scared to talk about it? Here's my interpretation:
The atmosphere at Board of Education meetings is tense –- it appears that board members are reluctant to share their concerns or question the administration's assumptions and recommendations. At meetings, they tend to vote as a pack and apologize if they have to pose a question. It looks like they are more concerned with the superintendent's approval than representing the residents who chose them to serve.
When out in the community, board members are cautious about interactions with individuals as they've been warned that the Board of Education needs to speak as one voice, and individual board members should refrain from commenting on their own views.
Same for the teachers – they are reticent and have shied away from conveying any concerns about the building conditions at Greenacres or how the proposed plans will impact the students and the teaching environment. Why? Could speaking out affect tenure decisions or future class assignments?
Parents of children in the schools have openly told me they are afraid that objecting to the current plan will affect their children's education. They fear their children will be "punished" for their parents' views with undesirable class placements.
And even those with no children in the schools are reluctant to speak openly. They don't want to stir the pot with their neighbors who may have opposing views.
So since no one wants to speak out loud, here are some of the concerns and questions that seem to be running through our minds.
Timing:
After a six-month moratorium on bond discussions, the superintendent re-opened the process by retaining new architects in the spring and announcing plans for a decision by the board in October for a bond referendum in December, 2017. A single scheme for the re-design of Greenacres was released on August 24, at a special Board Meeting when many were out of town. Few details about the interior space, educational underpinnings, infrastructure, parking or traffic have been released and no design options were presented. The administration has not scheduled public forums or time for community comment and is now presenting the plan as a "done deal." Why the rush to the finish line?
Project Goals:
The administration worked with the architects to devise a plan but failed to involved the community in prioritizing goals and outlining building needs. As a result, many are questioning what's included in the building and what's not being done. For instance, a large cafeteria is being added but water and sanitary pipes that are decades beyond their useful lives will remain. New bathrooms will be added, but the old ones, which are badly in need of upgrades, will not be touched. Mold and moisture, perennial problems on the lower level of the school, will be remediated with dehumidifiers rather than by addressing the underlying issues.
The administration defends the addition of the cafeteria, claiming that in a few years PTA's will be barred from serving lunch. However, this "need" should be balanced against the risk of adding on to to a building with a damp foundation and aged plumbing that could pose risks to the students and faculty down the road. Witness for example what happened to Westchester County and Scarsdale Village when they were charged with alleged violation of the Federal Clean Water Act. Where is an accounting of the expense of maintaining this aging building and the real costs of kicking the can down the road?
What's become of our decision-making processes and civic engagement?
Neighborhood Impact:
The new plan saves Greenacres field, but at what cost to the neighborhood? The proposed building encompasses almost the entire building lot and soars three stories high from the base which is just feet from the sidewalk on Huntington Avenue. Residents who were shocked by the bulk and siting of the new retail building in front of Balducci's at One Palmer Avenue will no doubt have a similar reaction when the framing starts in front of the school. Though Scarsdale Village requires builders to set homes back 30 feet from the street and limit bulk and floor area ratio, the school does not have to conform to local code even though the school is surrounded by homes. Will the new structure block views and light? Have the homeowners on Sage Terrace and Putnam Road been notified? Do they have concerns? Why did former Assistant Superintendent Linda Purvis insist that the lot site was "maxed out"? ... and why is this expansion okay now?
In June the Board of Education asked the administration for a traffic study but to date nothing has been released to the public. That leaves many questions up in the air. How will kids be dropped off and picked up – during and after the construction. The green area in front of the school has been eliminated. Where will kids and parents meet up and where will parents and faculty park their cars?

For the new cafeteria, how will food delivery trucks approach the building and where will garbage and dumpsters be sited?
Construction Concerns:
One group of parents has been more vocal. These are the parents of children who will be in the school at the time of the construction. They are very concerned about the safety of their children and environment hazards during the construction process. They point out that though children usually remain in the building during construction, nothing of this scale has ever been done at an elementary school in Scarsdale. They have asked that their kids be relocated during the process, but they have been silenced and rebuffed when they attempted to convey their concerns to the Board of Education. At the September 11 meeting, a worried father who attempted to warn the board about the risks of lead dust was yelled off the mic when he exceeded is allotted time. Other parents want to know if there are contingency plans for the kids if environmental monitors find that conditions are unsafe or delays in timing prevent occupation of the building.
Other District Facility Spending:
About 40% of the $65 million bond will go to infrastructure items such as roofs, ventilation systems, boilers and security vestibules at all district schools. These types of items have been traditionally funded out of the general operating budget of the district which allocates a certain percentage of each year's budget to facilities improvements.
This change in policy, to utilize a bond to fund repairs rather than improvements, was not fully vetted by the board and the community and it is a decision with tremendous impact. Some suspect that spending these funds on repairs is a disguised attempt to decrease school spending and taxes in the future. Is this what the community wants? It may well be, but sufficient time has not been allotted to examine whether this is a good decision or not.
Most importantly, some are asking why a Superintendent of Schools is pushing the Board of Education to cut corners rather than champion world-class education and facilities. Instead of requesting funds to increase classroom size, improve recreational facilities and bring forward-thinking educational design to our schools, he's looking for ways to scrimp and save on the backs of Scarsdale's kids. Who is behind this agenda?
These are just a few of the many questions I have heard and I am sure you have others. But you only have a few weeks to get them answered before the Board votes on the bond referendum. So if there's something you want to know, email the Board now – or if you're really brave, speak up at a Board of Education meeting. You'll only have three minutes – so say it quickly.
School Administration Provides Details for Potential December 2017 Bond Offering
Details

Category: Schools
Published on

30 August 2017

Written by

Adam Regenstreif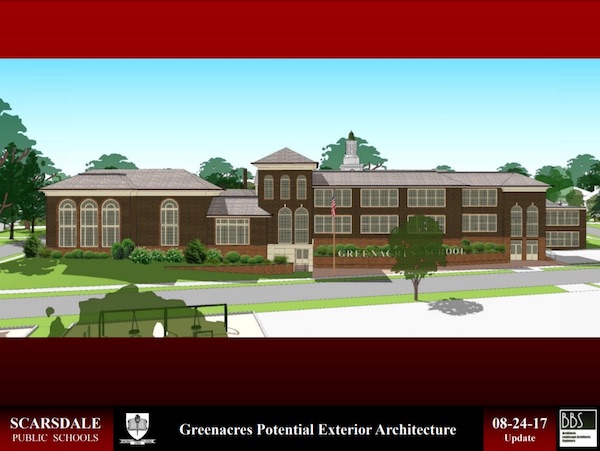 The Scarsdale Board of Education met on August 24, 2017 to hear presentations from several consultants who will be involved in upcoming renovations to Greenacres School and district wide upgrades. Architects provided a first look at the design for the expansive additions to Greenacres and consultants reviewed SEQRA plans, construction management and financing options. They sought to address safety concerns raised by parents who will have children in the school during the renovation and proposed to shorten the construction timeline to one school year and two summers (about 14 months) and to include eight temporary trailers for classrooms on the field opposite the school.
Assistant Superintendent Stuart Mattey invited representatives from BBS architects, Park East Construction, and environmental consulting firm JC Broderick to share details of the design, construction planning and environmental review for Greenacres. Mattey said the bone would also finance district-wide facility needs, including roofing, electrical upgrades and health and safety issues on all district schools. Due to the timing of the meeting during summer vacation, only about two dozen residents attended.
Mattey announced that a Greenacres Building Committee, would be formed and start meeting September 5. They are charged with working with BBS architects and Park East Construction to refine building designs and logistics, consider safety issues and construction planning. The committee will work with consultants to address such practical issues as parking, student's entrance and exit to the new school and access to the playground across the street.The committee will be comprised of two members of the Board of Education, district employees, Greenacres staff members, two representatives from the Greenacres Neighborhood Association, parent representatives from the PTA and the Village Planner.
In addition, a District-wide Facilities Committee will be appointed to become familiar with the proposed scope of work, provide feedback to district administrators on proposals, and serve as key communicators to all district constituents on the proposed bond referendum. Meetings will start in early September and continue throughout the fall. Members of the facilities committee comprise two Board members, nine administrators, seven teachers, five community members, 15 parents, and one high school student. Among other issues, they will consider the possible installation of air conditioning in instructional spaces. They will also devise a communications strategy to help support the passage of the bond referendum.
Superintendent Hagerman outlined a speedy timeline for the proposed bond offering. In order to hold a community-wide vote on the $64 million referendum in December, the Board of Education would need to agree to hold the referendum at their October meeting. This provides very little time for examination of the design of Greenacres or an evaluation of a lengthy list of proposed projects for the other schools. The two committees, who will begin their work in early September would need to provide input in just a few shorts weeks.
The Board of Education scheduled a series of public meetings for the future:
● September 11 for updates on the projects and committees, and to poll board members on the proposed scope of the project;
● September 25 to discuss project and committee updates as well as hear district-wide committee recommendations;
● October 16 for the Board to vote on bond propositions;
● December 14 for district residents to vote on the bond proposition
Kristen Nannini a representative from JC Broderick gave an update on SEQRA, an environmental impact assessment mandated by local governments for most large projects or activities. She said JC Broderick is in the early stages of planning and gathering information on the project sites. She also spoke to the issue of "historic" status during her outline of the SEQRA process, as such designation is part of that process. She reported that the New York State Parks and Recreation Department has ruled that Greenacres is an "eligible structure" for historic preservation. She noted that the district does not have to pursue this status, and most districts do not --but that the state Parks and Recreation Department must be consulted on the design of Greenacres to ensure that it meets their aesthetic standards and blends properly with existing building characteristics. This woud need to be done before the Board of Education can adopt a SEQRA resolution on October 16, which is a deadline that must be met in order to hold a December bond vote. BBS Architects said they anticipated the building's eligibility when they formulated their exterior design plan.
Meanwhile, architect Roger Smith said that BBS has continued to meet with the building administration, faculty and staff. Floor plans, architectural designs and engineering systems continue to be updated and investigated. BBS presented their exterior architectural plans as well as a topographical site map. A video rendering of the school can be seen here.

The exterior echoes the design elements of the current building while greatly increasing its mass. On the Huntington Avenue side, a six classroom addition would extend to the curb. The three story addition would have no setback from the street. On the Sage Terrace side, a large learning commons would be added.
Architects are proposing the addition of a two-story learning commons which will also serve as a hub for student entry and exit to the school. The library and "maker space" will be renovated together. The gym interior will also be fully renovated with skylights. New sections of the building will be "reinterpreted", not duplicated from the old school. Every new and renovated area will have up-to-code air conditioning. All old unit ventilators will be replaced with new ones. As part of the Energy Performance Contract (EPC), all old technology is to be updated and maintained. New air unit ventilators are expected to have a 30-40 year life span. Fourth and fifth grade classrooms will be 800 square feetwhich is slightly larger than the state mandate. Only one design option was presented, possibly due to the project timeline.
Park East Construction will handle the renovations. Principal James Wojcik said that the company has over 20 years of work experience, and management of over two billion dollars in the K-12 sector, company. He "feels confident in completing operations while promoting student safety." The company has software and supervisors who will be responsible for construction at all times while keeping the sites safe. Park East will provide the Board with updates monthly, complete with before and after pictures.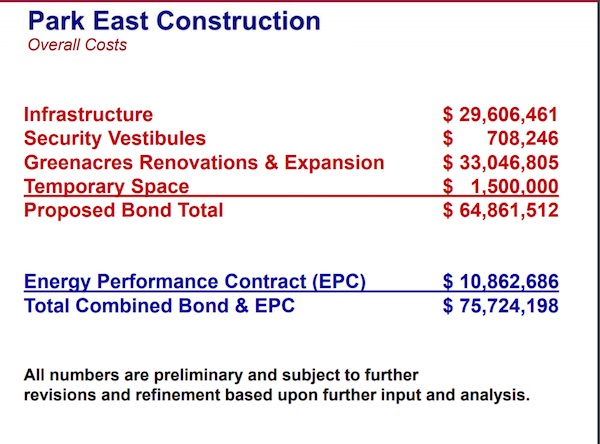 Park East outlined two potential construction schedules; one ending in the summer of 2020 and the other ending in the summer of 2021. Either schedule will incorporate interior construction during summer months when students are out of the building. Heavy lifting will always occur outside school hours.
Dr. Hagerman said that he also plans to ask village officials if a partial closure of Huntington Avenue would be possible for the duration of the construction project. He said he is trying to set up a meeting with them.
At the conclusion of the meeting, Dr. Hagerman discussed the timeline and said, "Some have been complaining that the process is "too fast." He defended it saying, "There's a certain amount of work to be done" and "it doesn't matter if we spread it out over two to three months or one and a half months," adding, "It's still the same kind of work that needs to be done." So, "Giving ourselves another three to four months doesn't necessarily do anything, unless there's more work than what we see right now. But, again, I think we got a lot of clarity from our consultants. If we do that in a week or once a month whether it is a week or a month, it's the same amount of work..."
Greenacres and the 2017 Bond: What You Should Know
Details

Category: Schools
Published on

13 September 2017

Written by

Joanne Wallenstein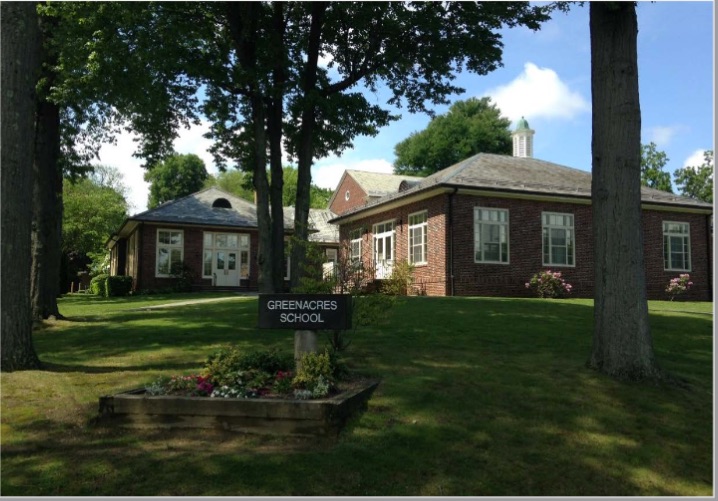 If you've heard about a potential $60 million bond referendum this coming December for the Scarsdale Schools but don't have the patience to sit through lengthy meetings, here's the lowdown on what's in, what's out and what's TBD.
Financing:
As of the September 11 meeting of the Board of Education, the amount of the bond has crept up from $60 million to $64.99 million to fund an expansion and renovation at Greenacres School and district-wide infrastructure improvements such as roofs, boilers, electric and new ventilators to meet current fresh air standards. Work at Greenacres represents 53.4% of the bond.
Here's how the numbers breakdown:
Greenacres Renovation and Expansion: $33,240,430
8 Temporary Classsrooms (Trailers) $1,500,000
Total Greenacres: $34,740,430
Facilities Work at Other Schools: $29,541,461
Security Vestibules: $708,246
Total Bond: $64,990,137
Here are the current plans for Greenacres and other district schools as of the September 11, 2017 meeting of the Board of Education:
Space:
New Addition:
The school will receive a very large addition on the Huntington Avenue side of the school. It will include eight new 800 square foot classrooms, a new learning commons and a kitchen to provide cafeteria service. The new portions of the school will be air-conditioned. The 3,000 square foot learning commons will be adjacent to the kitchen and existing multipurpose room and it will be two-stories high. The new space will accommodate the school population for lunch – and when the tables are cleared away the multi-purpose room can be used for gym as it will no longer be used as a music room.

Recreation:
The existing gym/auditorium will remain. The windows will be covered up by the classroom addition so skylights will be added to bring in natural light. The gym will not be air conditioned as the consultants have found that the existing ventilation system is adequate.
Existing Classrooms, Hallways and Common Rooms:
Plans call for interior renovations to the existing classrooms for "21st century learning" – however no details have yet been provided about what that means. It appears that these rooms will receive new flooring but beyond that, nothing has yet been decided.
Several of these existing classrooms are small – under 800 square feet -- when national standards call for classrooms of 900 square feet. In addition, the district is now permitting co-taught classes to include more than the maximum number of students, making these classrooms even tighter. Architects might have used this opportunity to eliminate a classroom or two to form larger rooms with the space, however these classes will remain as they are.
Plans call for new paint in the halls, multi-purpose room and gym, replacement of the ceilings in the hall and the relocation of six drinking fountains.
Infrastructure:
Existing classrooms will be given new unit ventilators to bring fresh air in from the outside. This air will not be temperature controlled, bringing hot or cold air into the rooms depending on conditions outside. According to Assistant Superintendent Stuart Mattey, "The unit ventilators are recommended due to their age (vintage 1950's). They are not mandated to be removed nor has any air sampling shown that their is an air quality issue. This vintage UV do not meet current code for fresh air exchange but are indeed grandfathered. As you know, Edgewood and Fox Meadow do not have any active fresh air exchange which is also proposed to be addressed as part of the bond scope as well as other areas across the district which are listed in the complete list of items that have been provided in the presentations." The 2015 Feasability Study by the Greenacres Building Committee recommended that, "If Option B1 was selected and was only partially implemented due to cost restrictions there was a strong feeling that the initial phase should include all work related to updating the heating and ventilation systems in all parts of the existing building.
The water and sanitary piping will not be replaced, despite water quality reports that show lead in the water. This problem will continue to be remediated with lead filters.
On the lower level, where the previous report showed problems with moisture and water infiltration, a commercial dehumidification system will be installed and the "condensate will be tied to the sanitary system." The music and art classrooms that were downstairs will be moved upstairs and the basement will no longer be used for instruction. The current architects say there is no problem with water, moisture or mold. This area has been designated for school and district storage.
Traffic and Parking:
Drop-off and pick-up have been perennial issues at the school as it is surrounded by three residential streets and lacks space for a driveway, entrance canopy and parking lot. If plans proceed for cafeteria service, presumably more staff will be needed and it is not clear where they will park.
The 2015 Feasability Study concluded that, "Additional parking should also be explored further independent of the building project planning process."
To date, the district has not released a traffic study of the area and the current plan has no provisions for traffic or parking. Administrators are looking to the Greenacres Building Committee to come up with solutions.
Similarly, as the playground and fields are across the street, children need to cross Huntington Avenue to access these facilities. Architects have not provided a plan on access to the fields from the building.
Food Delivery and Trash:
If food service is to be provided, presumably there will be frequent food deliveries to the school. The new plans do not include a loading dock or provisions for food delivery trucks or a place for garbage/waste.
Construction Plans:
The construction management firm, Park East, has put forth two schedules for construction which they say can be a accomplished during two summers and one school year, beginning either June or September 2019, pending approvals from the State Education Department. During this time, most of the children will be in the school, with eight trailers on the field. No details have been provided about which classrooms would be relocated to the trailers.
Access:
During the construction period, the Huntington Avenue side of the school will be closed off and the school population will need to enter and exit on Putnam Road or Sage Terrace. The blacktop area across the street that is now used for basketball, games and play will become the staging area for the construction equipment. During the construction, kids will need to walk around the school and across the street to access the playground that will be adjacent to the construction staging area.
Facilities Improvements at Other District Schools:
Architects are proposing $29 million in district-wide infrastructure improvements based on their facilities survey. These items have been given a priority of 1, 2 and 3 and you can see the entire list here.
90% of these projects fall into the following categories:
Roof replacement: 27%
HVAC for new fresh air systems: 22%
Unit ventilators for Greenacres and SHS: 12 %
Boiler Replacement: 10%
Fields and Site Work at Greenacres and SHS: 6.5% (includes new sod, drainage remediation and playability upgrades at Dean Field for $1.4 million)
Electric replacement of old circuit breakers with new panels and replacement of rusted switches: 6%
Masonry replacement at SMS and SHS 3.25%
Door replacement, handrails, ADA door operators: 2.9%
Schedule for Bond Approval:
The administration has outlined a rapid plan for approval of the funding, with a vote by the Board of Education scheduled for October 16 or October 23 if more time is needed. The project requires SEQRA review, a study of environmental impacts. Pending SEQRA and board approval, there would be a district wide bond referendum on December 14, 2017.
What's Next?
From the discussion at the Board of Education meeting, it appeared that most of the Board members were sold on the plans. They asked questions but seemed content with responses from the architects and construction firm. For example, they asked about the condition of the foundation and basement at Greenacres but appeared satisfied with the architects' claims that there were no current problems. They probed into the proposed construction schedule and were assured by representatives from Park East that the work could be done in just one school year and two summers.
Board member Nina Cannon asked for more information about the feasibility of putting the students into temporary space during the construction, saying, this might be helpful in "getting the community to coalesce." She said, "Anything can happen and I do trust in the expertise of our consultants but I would like to know what's involved(in getting temporary space.)"
However, Dr. Hagerman sought to dismiss this request saying, "Modulars are not healthy – they are only temporary. I am only in favor of them as a short-term solution." In terms of busing the children to another location, he said, "I don't know of anything that's close by and is a substitute." Board President Bill Natbony agreed, saying, "I think it will be unfeasible. I think we have successfully done construction projects for years. We are being told it is not necessary." Pam Feuhrer added, "I am reassured that everything can be done safely without moving the students."
Despite that fact that the Board is agreed that the students should remain in the school during a renovation, there appears to be strong opposition from parents who will have students in the school at the time.
Greenacres' dad and attorney Tony Corrigio spoke during the public comments about the risks of lead, asbestos and noise during the construction but was shouted off the mic after he exceeded his three minutes. He said, "We are dealing with elementary school students who are at a higher risk. These are younger children and if they get the remediation wrong you can injure children for life. You are going to fall down due to unforeseen conditions. You don't know what you'll find when you tear down the walls which could require you to stop work and exceed the ten weeks allotted during the summer. ... If you examine the cost/benefits of getting the kids out of the school during the construction, you would go a long way toward creating a unified Greenacres. This community should be talking about best practices. What is the best we can do? Not what is the minimum we can do. The law is the minimum standard... It is not the gold standard. Our kids are sacrificing for the last 100 years and the next 100 years."
Corrigio is not alone. A group of Greenacres parents who are concerned about construction risks has been formed with the mission of "advocating for the complete relocation of Greenacres children during a renovation." They retained lawyers to represent them as well. It is difficult to determine whether or not these concerns will be heard by the Board.
Similarly, the League of Women Voters of Scarsdale has studied the proposal and posed a lengthy list of questions about the process of developing the bond proposal, the educational thinking behind the facilities plan, the timing of the bond referendum and lack of opportunities for community input, as well as questions about the specific plans for Greenacres.
When Mary Beth Evans Chair of the LWVS School Bond Study Committee asked the Board at the 9-11 meeting when there would be opportunity for community comment on the bond proposal, School Board President Bill Natbony said, "We have a Greenacres facilities committee and you have the members, so those are members that the community can obviously contact. We're here and we're responding to every communication that we get. There will be a District-wide District Facilities Committee that hopefully will start to meet on Wednesday [9/13] -- if not, the following week. So, all those opportunities are there, and, certainly, we welcome the input."
The architectural plans for Greenacres were unveiled on August 24, 2017 and in less than two months the administration hopes to have approval from the Board of Education for a massive addition to Greenacres as well as big ticket facilities plans that represent the largest spending plan in the district's history.
The administration has formed both a Greenacres Building Committee and a District-Wide Facilities Committee to review the plans, offer input and communicate the plans to residents at large. They are depending on the support of these two groups to gain consensus for passage of a bond. In the next few weeks the Board of Education will assess whether they have the necessary approvals and sufficient backing to hold a bond vote before the end of the year.
Administration to Present Plans for Greenacres at August 24 Meeting
Details

Category: Schools
Published on

22 August 2017

Written by

Joanne Wallenstein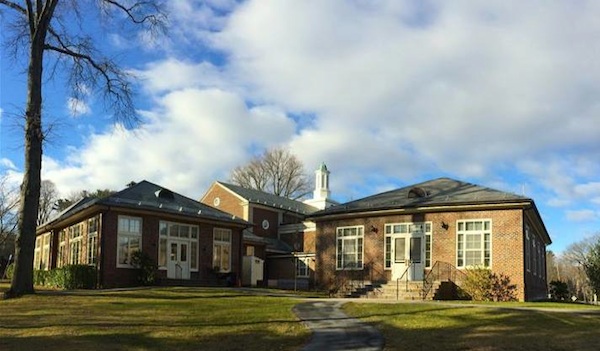 The Scarsdale School Administration is moving full steam ahead with plans to add a large addition to Greenacres Elementary School. In a July 24th email to the community, Superintendent Hagerman and Assistant Superintendent Stuart Mattey provided a report on their next steps for the project. They have asked district architects BBS to provide 3D drawings of the expansion plans and retained several other firms to move the process forward.
Among these firms is Park East Construction Corp. for construction management, JC Broderick and Associates to perform the SEQRA – or environmental impact review – and Warren & Panzer Engineers for air testing and monitoring for the presence of asbestos and lead. In addition, municipal finance consultants from Bernard P. Donegan Inc. will present a bond timeline and options for financing the bond and information on the tax impact.
For those in town this week, the Scarsdale School Board will hold a meeting on Thursday night August 24 at 7:00 pm at Scarsdale High School where representatives from these firms will be present.
At the meeting, district architect BBS is expected to present 3-D renderings of the exterior and interiors of the new portions of the building as well as renderings of how the building would look during construction. Park East will address the possibility of placing temporary classrooms in trailers during the construction and will review cost estimates from BBS for accuracy.
The district is in the process of forming two building committees: the first is a Greenacres Committee composed of administrators, teachers, parents and community members. Their charge is to "provide feedback, and to work with BBS and Park East on final design, logistics, safety, construction planning, and the like." The Greenacres PTA is currently looking for three parents to serve on this committee that will meet from 3-5 pm on Tuesday afternoons, beginning September 5.
A District-wide Facilities Committee will include "representatives from each building, including parents, teachers, administrators, Board of Education member(s), and community member(s). This Committee will be tasked with creating and carrying out a communications plan and serving as project/bond ambassadors at each school and at community-related functions."
The last board meeting was on July 6, where six of the seven members of the Board of Education agreed to ask the administration to move forward with the plans.
However, many open questions remain and parents who will have children in the school during the three-year renovation have expressed their concerns. One group of Greenacres parents with young children are fearful of the potential environmental and safety hazards posed by a major renovation with kids in the school. In particular, they are worried that asbestos, lead based paint, mold, dust, noise, and other construction hazards pose risks to the children's health, safety and the quality of the learning environment. The Greenacres Elementary School Task Force retained attorneys Zarin and Steinmetz and environmental experts "to monitor the District's compliance with environmental and legal requirements related to the proposed Greenacres renovation."
The Scarsdale School administration has laid out a very ambitious timeline to propose plans for Greenacres and the balance of district schools - in time for a December 2017 referendum on a $60 million bond. In addition to $33.5 million for the addition at Greenacres, the administration is proposing to spend about another $30 million on priority 1, 2, and 3 items at other district schools. This list of projects was formulated by the administration without input from the community, who may want to weigh in on what work should be done. In addition, groups like the League of Women Voters and the Scarsdale Forum who are studying the issues may not have time to provide input before the plans are finalized.
It's not clear whether opposition from parents and Greenacres community members will have any impact on the timeline and if there will be an opportunity for the community to review the entire list of district projects to prioritize them or consider needs. The assessment of environmental impacts, construction plans and cost analysis for Greenacres will all have to proceed rapidly to meet the proposed schedule. Once presented, the plans will need to be communicated and sold to taxpayers if the bond is to pass.
For now it appears that the administration is considering their plan a done deal and putting all resources in place to present this bond referendum to the community in December.