New SMS Principal Prioritizes Student Wellness
Details

Category: Schools
Published on

17 August 2017

Written by

Adam Regenstreif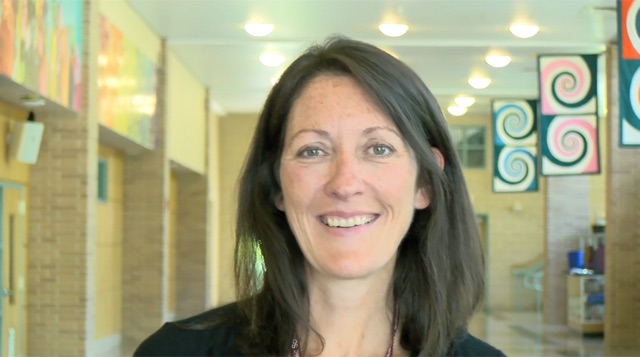 The new principal of Scarsdale Middle School grew up in a town outside Syracuse where she learned the values of community, support and relationships from a father who was superintendent of the local schools and a mother who was a teacher.
Meghan Troy might have seemed bound to follow in her parent's footsteps, but took what ended up being a wrong turn in her career to bring her back to a path forged as a child.
"Educational leadership has always been in my bloodstream," Troy said in a recent interview in her office at the school.
Troy studied at Georgetown University, where she majored in government and psychology, planning on heading to law school. After working for a year in a corporate law firm, she realized that it wasn't the right career for her, and instead pursued educational graduate work at Fordham.
In 2001, she moved to Scarsdale and began to work as a social studies teacher in the Cooper House. Since then, she's worked with the Scarsdale Teachers' Organization as a secretary and rights and responsibilities handler, where she's been able to meet with district administrators and build relationships with central offices and teachers. As the Social Studies Department Chair, Troy gained experience working dually as a teacher and administrator. "You never want to be too far removed from the work that's going on in classrooms," she says. "Connected to kids, connected to teachers in the classroom... I think that's how I envision this role. And I think that's the beauty of being a department chair, you really have a foot in each world." She supervised and evaluated staff, while maintaining a watchful eye over the needs of her students. She now benefits from the advantage of knowing how middle school students operate, and how to form relationships with them.
Troy first heard of the Latin term 'cura personalis' in college, and has since pledged to the philosophy as her role as educational leader. Translating to "care for the entire body," she seeks to balance a student's academics with social, emotional, and physical needs. "Take care of their social and emotional needs, help them manage stress and anxiety... and obviously all the extra things that happen at the middle school, like modified sports, and clubs," says Troy, a marathon runner. "Those things are so important to let kids find their passion and excel in other areas where they don't excel in. You know, showcase that."
In addition to this doctrine, Troy's goals include watching and learning her first year. "It's important for me to really learn other people's' perspectives in order to help shape my own... because I really am coming from one perspective... one discipline, one house." She seeks to be as visible as possible and wants to build relationships with students not only in times of crisis. She is redesigning her office with a round table and stools, to foster and facilitate casual student conversation. Troy is working on a district-wide initiative of wellness, in which she connects with students and faculty in order to reduce stress and reinforce positive psychology.

One way she will try to accomplish this is through a change in the cellphone policy. Though students are already prohibited from phone usage in class, Troy wants to encourange students to put their cell phones away when they enter school in the morning so that they can connect with each other and faculty - and focus on the day ahead. Phones, she added, are too much of a distraction for students in school, who she believes should engage with peers, faculty and life at school. At dismissal, kids can again use their phones to contact their parents.

Troy also aspires to foster parent involvement. She highlights the creation of a Twitter account, which will let parents and students know the day-to-day happenings at the school. She is working closely with the PTA and plans several coffee gatherings with parents in October, in which she will explain initiatives to parents and host an open discussion. Troy also has a column in the monthly PTA newsletter, as well as a weekly faculty newsletter, which outline what has happened and what is to come. The faculty newsletter operates for teachers' professional development, by exposing lesson plans across the school and allowing for cross-pollination of ideas. "There's never too much communication. And the more transparent and open we can be, the better off everyone is."
Note to Parents and Students: The schedule for a middle school day will change in September: 16 minutes of instructional time will be added to each day. Homeroom will be removed, and first period will start at 8:10 a.m. The final bell will sound at 2:36 p.m. Incoming sixth graders will, however, be assigned a homeroom class the first week in order to help their transition. Announcements and special passes will be delivered electronically.
A Neighborhood School in Harmony with Neighborhood Norms
Details

Category: Schools
Published on

09 August 2017

Written by

Joanne Wallenstein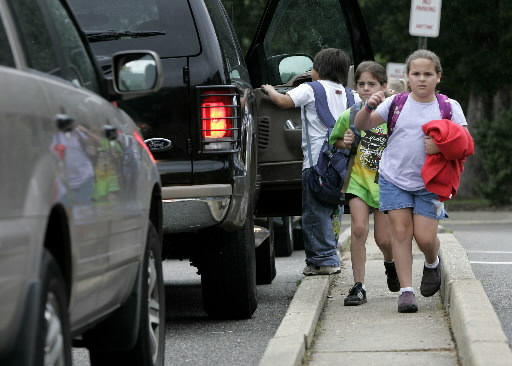 As the community explores options for the expansion of Greenacres School, I think everyone can agree that the building design should respect neighborhood character and conform to local Village building code. The school is smack in the middle of a vital residential neighborhood, closely bordering homes. Whatever is built will inevitably affect the neighboring homes and impact the appearance of the community. Therefore, when considering construction plans, the Board of Education should keep the neighbors' needs in mind and respect local zoning code.
Greenacres sits in Zone A (3). If the building were governed by local code, what would the requirements for this area be?
Height: The code says, "No building shall exceed 35 feet in height."
Setbacks: Setbacks from the street are enforced for safety reasons, to prevent crowding, to allow for placement of utilities and to give uniformity to a neighborhood. In zone A(3) the required setback is 30 feet from the curb.
Maximum Lot Coverage: Greenacres Elementary School sits on a 3-acre lot, which is 138,680 square feet. If the building were a home in the area, the building requirements would allow for a building with a maximum footprint of 17,411 square feet or 14% of the lot. For a two- story building, the maximum square footage of the building would be double that --or 34,822 square feet – or if height restrictions allowed, a three-story building could be 52,233 square feet.
Though architects BBS have not yet provided renderings of the proposed addition to the school, they have said the following:
The proposed building will be set back only eight feet from the curb on Huntington Avenue rather than the 30 feet required for area homes.
The renovated building will be 79,147 square feet or about 25,000 square feet more than the guidelines.

The building will extend upward three stories starting at the bottom of the hill on Huntington Avenue. The height has not been provided.

The proposed building appears to cover at least 80% of the lot.
From everything we can see the building will not conform in any way to the current zoning requirements or character of the neighborhood.
Since the school district seeks approvals from the State Education Department rather than the Scarsdale Village Planning and Building Departments, the architects from BBS claim that they will be permitted to build a structure that far exceeds the capacity of the current site. Even if they are able to get variances or ignore code requirements, is that in the best interests of the residents? The building will undoubtedly be bulkier and taller than appropriate and from what we can see it will cover the lions' share of the site.
The perennial problems at the school will not be addressed and in fact will be exacerbated:
Where will there be space for parking?

How will children cross the street to the playground and field?

Where will they be safely picked up and dropped off? With most of the green space gone, will there be sufficient space on the sidewalk for safe entry and exit to the school?
It will be up to the Board of Education and the community to decide whether a building of this scale should be permitted, even if it does receive the stamp of approval from the State Education Department.
Perhaps the Scarsdale School Board should share the plans with the folks that govern construction and zoning in Scarsdale Village government. Let's find out how they assess the impacts of the proposed project? Is it right for the Greenacres neighborhood and for Scarsdale's kids?
What do you think? If you wish to comment, please use your real name.
Former Dean Michael Gibbs Leaves Lasting Impact on Scarsdale High School
Details

Category: Schools
Published on

26 July 2017

Written by

Emmeline Berridge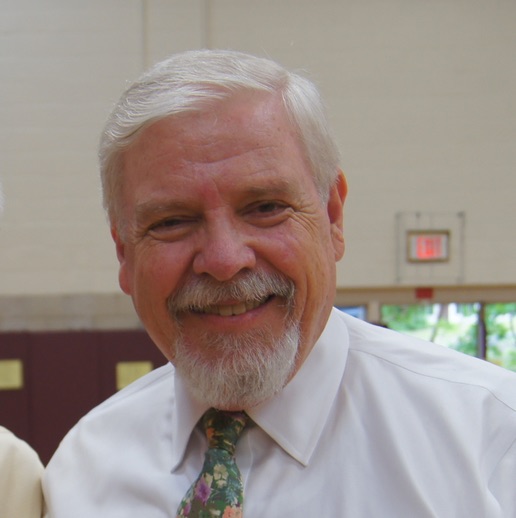 Anyone who has met Dean Michael Gibbs will likely note his warm smile and jolly disposition. Gibbs has been a dean of counseling at Scarsdale High School for over 30 years. "Dean Gibbs has been pivotal in my high school career thus far," noted rising Junior student Emma Cahaly. "He has not only helped me to get to know the high school, but he is also such a supportive mentor." Many of Gibbs' students echo the same sentiments, pointing out his welcoming approach to the incoming freshman and his desire to cultivate relationships with each of his 300 students. Gibbs finished his final year at the high school this past year (2016-17), and he has retired effective the end of the school year.
Gibbs' impact on the Scarsdale community is palpable. Besides providing a mentor for students to talk to, Gibbs has created an atmosphere of meaningful relationships and respect through his Civic Education program. Civic Education, commonly known as "Civ Ed," is a mentoring program between upperclassmen advisors and freshmen students. Dean Gibbs takes a hands-on approach with Civ Ed, ensuring that the group creates a cohesive community that supports one another. "Civ Ed has changed my high school experience and my view on high school in general," mentioned rising Senior Lily Steckel. "Dean Gibbs has done such an amazing job creating a community in the school where I feel comfortable. It is so easy to feel alone in a school this big." It is clear to see how much Dean Gibbs' students have learned from him. However, I was curious to know what Gibbs has learned from his experience at Scarsdale. As I had the chance to sit down with him and ask this question, Gibbs said he has learned that "this extraordinarily gifted student body has most of the answers they need within themselves, and if they trust themselves to ponder those answers they will find them." Gibbs also mentioned that this idea is easier said than done. "Ignorance frightens you. And what you don't know scares you. And things outside of your control scare you." This acute awareness of the minds of high school students contributes to Dean Gibbs' success as a counselor.
When I asked what his plans are for retirement, he said that he will travel with his wife. But first, he hopes to "let the alarm clock ring on the first day of the school year, hit snooze, and go back to sleep." This luxury is well deserved for the many years of impactful contributions to Scarsdale students and faculty. As the counseling department loses its oldest member, a new face will join the team of deans. Dean Aaron Mooney, previously a Senior Assistant director for regional enrollment at Miami University of Ohio, will replace Michael Gibbs in the fall. Mooney was a school counselor at Bishop Chatard High School in Indiana prior to working at Miami of Ohio.
Gibbs' presence at the High School next year will be greatly missed by his students and colleagues. His enthusiastic approach to learning and forming relationships within the high school set him apart from a conventional counselor. When asked what advice he would give to his students for the coming years, Gibbs said that "If you stop and think, you've got it. At least that's what I think. And that's a cool thing to have learned from you guys." Finally, Dean Gibbs added this remark to end our conversation: "People ask me all the time, because I work in a high school, are you afraid for the future of our country? And I say no, not at all. I am confident that if these kids are going to be our leaders, then we have nothing to worry about."
Letter to the Editor: Greenacres: Construction Plans Should Emphasize Safety and Parent Involvement
Details

Category: Schools
Published on

31 July 2017

Written by

Joanne Wallenstein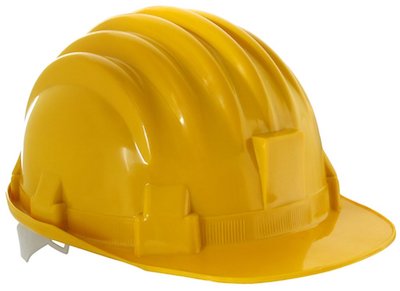 Dear Editor: Before the new school year begins, the Scarsdale Board of Education will work with the District architects and newly hired construction manager to address many of the unanswered questions regarding how to extensively renovate Greenacres Elementary School while dealing with a multitude of logistical issues, including student and staff safety, noise levels, traffic, parking, construction material and equipment storage and the expected use of at least part of the Greenacres field for construction purposes.

As the parents of several young children who are expected to spend 2-3 years of their elementary school years in the midst of this project, we believe that any construction implementation plan must, at a minimum, include the following components to provide for the safety of the children. We urge the Board to implement each of these, regardless of whether they exceed the bare "minimum" required by state law:

1. A commitment that either (a) no interior work will be done during the school year or (b) all students will be removed from the building for the duration of the project
2. A ban on outdoor construction activity that could produce airborne dust or debris during times when students will be outdoors and near the construction
3. HEPA filtered fresh air for all student environments (including the multipurpose room and gym) and sealing off of those areas from all outdoor dust and debris
4. Establishment of noise standards for construction activity with frequent independent monitoring and a mechanism for teachers to immediately shut down construction activity that interferes with student learning
5. No storage of construction materials, equipment or vehicles near student learning or recreational spaces
6. Posting of crossing guards / safety monitors during all times that students will be walking near construction activity or areas
7. No construction activity or deliveries during drop off or pick up times (including after school club pick up)
8. Lengthening of the shorter, new-for-2017 four minute long morning drop off period to account for construction related disruption
9. Accommodations for parent parking during school year construction (particularly if the Montrose parking spaces will be utilized for construction)
10. A commitment to real time online accessibility of all construction related documents material to student safety, including air quality, noise level and safety reports, material safety data sheets, test results, incident reports, the CIP and staging plans and, most critically, any changes to the foregoing
11. Expansion of the Greenacres Building Committee to include parents from all grade levels
12. Formation of a safety committee open to all interested Greenacres parents and teachers to establish a direct line of communication to the construction manager and to monitor compliance with the CIP and other construction implementation issues
In addition, as the architects work to finalize their renovation plans, we urge them to consider the following changes:

1. No parking lot should be constructed on Huntington Avenue between the school and the field as it would require the children to cross a road and a parking lot to access recreational facilities and make access to bathrooms even more difficult
2. The architects should study and propose plans for (a) physical alterations to improve drop off, pick up, traffic and parking during and after construction, including options to close Huntington to traffic during the school day to enhance safety and (b) adding bathrooms to the field to minimize the need for students to be escorted across Huntington during recess and gym (a teacher safety concern documented by the prior Greenacres Building Committee)
3. Fire sprinklers should be added to the entire building to maximize student safety
4. All lead pipes should be removed (filters are not an acceptable long term solution)
5. Air conditioning should be added to all student learning environments (the incremental cost is minimal given the size of the project and almost the entire building will already be under construction)
We hope that the Board and District will carefully consider and address all of these issues as they work to reassure concerned parents that every effort will be made to make both a Greenacres renovation project and the school building itself as safe as they could possibly be.

Sincerely,
Christopher and Lynn Marvin
Elm Road
School Board Speeds to a Decision on Greenacres -- But Is It The Right One?
Details

Category: Schools
Published on

11 July 2017

Written by

Joanne Wallenstein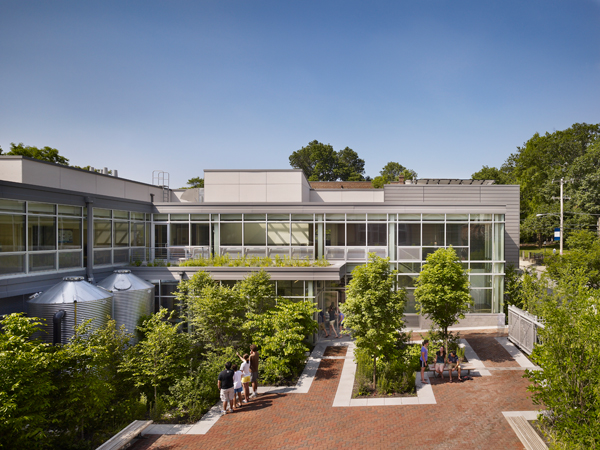 (This is the opinion of site founder Joanne Wallenstein) The Scarsdale School Board and administration have reached a hasty decision on proposed projects for a $64.88 million bond referendum for the Scarsdale schools, now planned for December, 2017.
After a five hour discussion at a daytime meeting on July 6, the school board gave the administration the go ahead to continue to pursue a $33 million renovation and expansion at the Greenacres School as well as $29 million in priority 1,2 and 3 items to other district schools. A list of which projects would be included in the $29 million was not available at the meeting. The plan calls for $7 million in facilities work to the existing Greenacres school building for a total of $40 million on Greenacres alone.
The decision brought some closure to a lengthy discussion about the future of Greenacres School and removed the option of the construction of a new school on the field. The administration presented documentation, questions and answers, rough layouts and numbers to back up the proposal. Dr. Hagerman and Assistant Superintendent Stuart Mattey argued that they had answered the outstanding questions about Greenacres and that the solution presented by BBS addressed community needs.
But have they answered all the questions and do they have the right solution?
At the previous meeting on June 20 then Board Vice President, now President Bill Natbony, asked the administration for three analyses in order to make a decision on Greenacres:
They were:
A long-term comparison of the costs of a new school vs. a renovation at Greenacres including financing, state aid and energy savings. Maintenance costs for the renovated building should also be factored in.

An analysis of where students will be sited during a renovation, whether it be inside the school, in trailers or in other locations.

A traffic study detailing the mechanics of student drop-off and pick up at a renovated Greenacres School.
At the time, Natbony assured the public that the board was listening to them and some Greenacres residents were pleased that this information would be provided to facilitate sound decision-making. However, at the July 6 meeting, though the school board supported the administration's recommendation, they did so without the benefit of any of the promised analyses.
New vs. Renovation:
The analysis of the long-term costs of a new school versus a renovation turned out to have numerical errors that misstated the differences in the long-term costs of a new building at varying interest rates. In addition, though the board was given an estimate by a competing architecture firm for a new school at a cost of $44 million, and an estimate from former district architects KG&D for $52 million, the administration chose instead to do their analysis using a cost of $60 million which was over $800 per square foot. The administration previously said that they had retained a financial advisory firm to produce the analysis, but the questionable numbers were provided by the administration, with no input from financial advisors.
Several residents who work in construction and real estate believed that $800 a square foot far exceeded the true cost of a new school. However, even with this erroneous analysis and questionable underlying assumptions, the board voted in favor of a renovation and to dismiss any consideration of a new school arguing that it would be too costly.
Student Placement During a Renovation:
The Board previously requested a more thorough analysis of the logistics and costs of educating children during the 26-month to three-year renovation. If the kids were to be inside the school, how would they be protected from construction hazards? If they were to be in trailers, what would be the cost of those trailers? Or if they students were to be sent elsewhere, where would they go and at what cost? At the meeting, the architects put a placeholder of $1.5 million in the budget for trailers but did not specify how many students would need to be displaced or for how long.
Traffic, Pick-up and Parking:
Student safety was one of the key issues at the school identified in a 2015 feasibility study. The siting of the school across the street from the playgrounds and fields has been a perennial problem at Greenacres, along with the lack of a proper drop-off and pick-up driveway. Again, the administration provided no such analysis. Roger Smith at BBS indicated that he had not even examined the issue, when he said, "I think you pick up your little ones on Putnam Road." In fact, children are dropped off and picked up at all three entrances to the school on Putnam Road, Huntington Avenue and Sage Terrace. Furthermore, an earlier site plan had shown a row of parking spaces on Huntington Avenue, which would require students to cross the street and traverse a parking lot to get to the play areas opposite the school. This issue was not discussed and the Board voted yes despite the lack of this deliverable. With school out of session, the analysis will need to wait for the fall.
What other contradictions and conflicts surfaced at the meeting?
Though the administration previously acknowledged that the existing building had significant issues with moisture, and photos of bubbling and paint and leaks surfaced last year, they now claim there have been no problems since 2011.
Here is the wording from an update from the administration along with photos from the prior engineers report:
What About Moisture or Mold in the Building?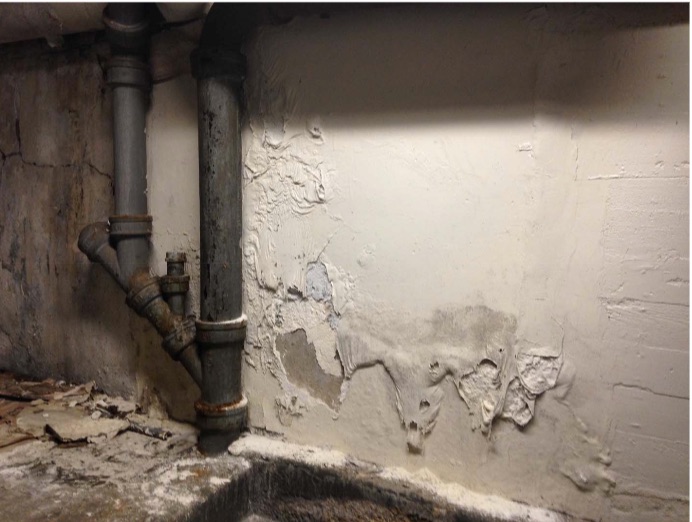 "A major challenge facing Greenacres is moisture. The dirt crawl spaces and basement underneath the building generate significant humidity, which is controlled through the constant use of dehumidifiers. Without this continuous monitoring and mitigating, this moisture could result in serious issues affecting air quality, structural integrity, and maintenance. It should be noted that repeated testing by both District staff and outside consultants has shown that there is no significant mold problem at this time. Concerns about mold throughout the District are addressed with inspections from outside experts."
Justifying the current renovation plan, the administration says they will now move all students out of the lower level and address the issue with commercial dehumidifiers. As owners of old houses, many residents are questioning why the district would spend $37 million renovating a school with a leaky and possibly moldy foundation.
Pipes: Earlier this year the district released reports showing unacceptably high lead levels in the water at Greenacres and several other schools. These were remediated by placing filters on sinks and water fountains. The new plans do not call for the replacement of all the pipes in the building. Therefore, the water supply in the school will continue to be problematic.
Building Structure: Architect Roger Smith maintains that Greenacres' "Old bones are in good shape." When a resident asked for a report to back up the claim about the condition of the 100-plus year old building he was told that there are no reports and the claim was based on "intensive visual inspection."
Fire sprinklers: The FAQ distributed by the district includes a question about the lack of fire sprinklers but fails to provide an answer. See page 27. The administration says since the old school is grandfathered by the state, the district is not required to bring the rest of the building up to code and fire sprinklers will not be installed in the existing portions of the building. However, an earlier report from KG&D seems to contradict this claim, saying, "If a substantial renovation is anticipated any renovation that has a "work area" that exceeds 50% of the building (Level 3 Alterations as defined by the NYS Code) will trigger upgrades to meet most of the current code as if you were constructing a new building."

Priorities at other buildings:
The Superintendent repeatedly stated that the responsible way to spend this bond would be to do a limited renovation to Greenacres and spend the rest on repairs at the other schools. To that end BBS did an extensive facilities survey and graded proposed repairs on a scale of 1-5, with one being the highest priority. However, no justification was given for which priority 2 and 3 items were chosen for the bond. While previous facilities decisions were the work of representative building committees, decisions on these priorities were made solely by the administration.
BBS Architects initially said only Priority 1A items were required to meet code, regulation or law; but now Dr. Hagerman is saying that the districts needs to do all Priority items 1, 2 and some 3s "for health and safety" reasons.
In fact, the total of the priority 1 and 2 work proposed for all schools except Greenacres, comes to $18.6 million. If the district could do a $70 million bond offering, there would still be $51 million for a new school at Greenacres. This was not discussed.
In addition, many of the repairs at the other buildings are traditionally funded out of the district's operating budget. There is little precedent in Scarsdale for using bond offerings to solely fund repair work. Bonds have been used to pay for improvements and additions as detailed in the administrations handout at the meeting.
Building design and setback: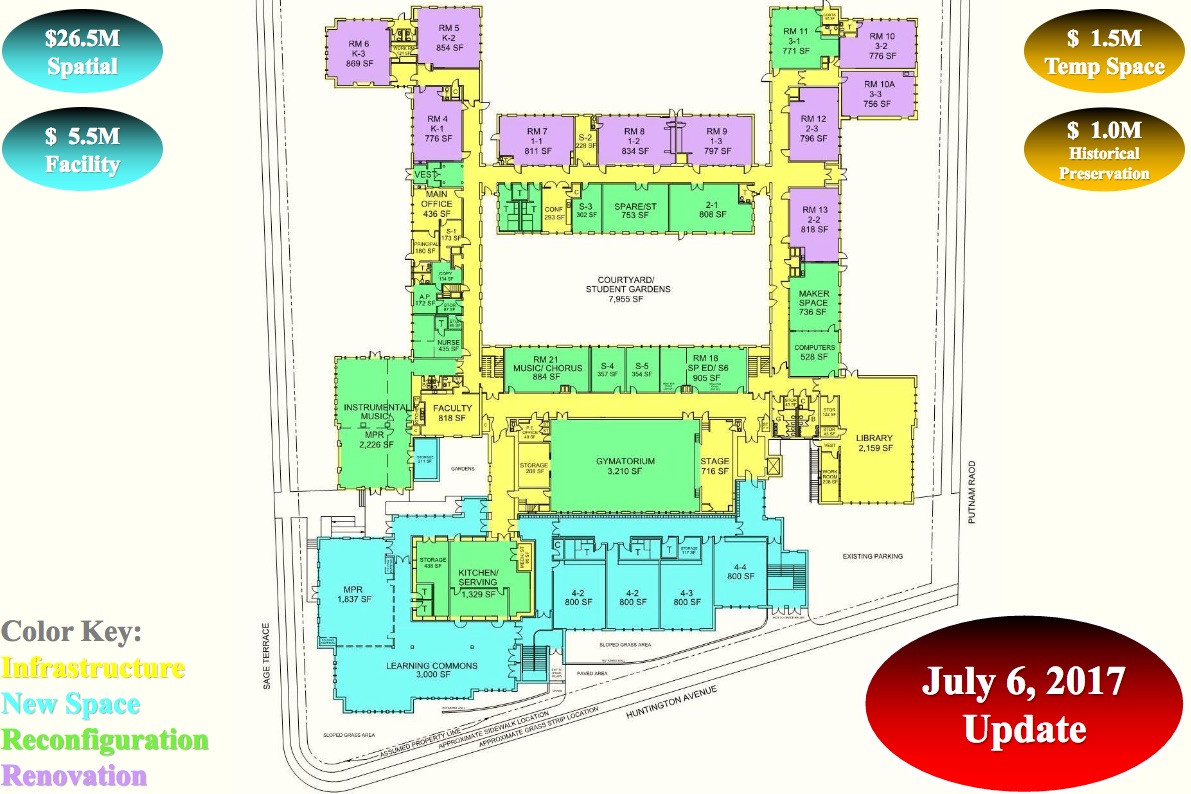 Architects BBS provided no building elevations or design details for the addition at Greenacres. From the site plan it was evident that the mass of the building would greatly increase, the gym will be surrounded by new classrooms and have no windows and there would be far more interior spaces without natural light or cross ventilation.
The building will extend to the curb along Huntington Avenue and Sage Terrace, despite the requirement for 30-foot setbacks for homes in the neighborhood. The three-story building along Huntington Avenue will loom over the street and there will be very limited space to enter or exit the school. Despite the lack of detail the Board voted affirmatively to move ahead with the renovation.
The decision was cheered by a group of residents who had argued to save Greenacres field. But representatives from the League of Women Voters, environmentalists and parents of children at the school were surprised that the board had voted to eliminate consideration of a new school without weighing what they considered to be vital information.
They point out that the main theme of this bond proposal is to ensure student "health and safety," yet, the prime health and safety issues at Greenacres will not be addressed by the renovation/expansion. Greencres will still have traffic issues; students will still need to cross a road to access the playground and navigate what is to become a parking lot to access the play area.
It's not clear whether a bond that fails to address many key issues at Greenacres School will be supported by Greenacres residents or the wider community.
The next meeting of the Board of Education will also be held when many are out of town, this time on August 24.