Questions and Answers on Greenacres and Scarsdale's Facilities Master Plan
Details

Category: Schools
Published on

21 September 2016

Written by

Joanne Wallenstein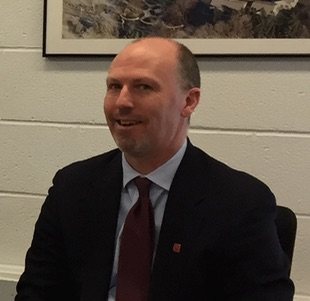 At the September 13, 2016 Board of Education meeting Superintendent Thomas Hagerman and Assistant Superintendent Stuart Mattey recommended that discussions about the Greenacres School be tabled until a master plan for all facilities in the district could be completed. Mattey estimated that in the next five years, $94 million will be needed to maintain all district buildings and facilities, and therefore, the administration asked for additional time to consider the decision about Greenacres in the context of the total plan.
Prior to the announcement, concerned community members were anticipating that the board and administration would come to consensus on plans for Greenacres this fall, in time for a vote on a new bond in May, 2017 to coincide with retiring district debt.
However, this new announcement puts plans for Greenacres on hold until the facilities plan is completed and the board and administration can make a recommendation. It was also suggested that the bond vote might be put off as well.
In December 2014, the community approved an $18.12 million bond to fund renovations and improvements at the high school, middle school, Edgewood and Heathcote elementary schools. Prior to formulating this project list, building committees were formed to consider all district needs and identify priorities. At the time, these committees were instructed not to consider Greenacres School, as it was too large a project for this bond offering and it would be addressed in the 2017 bond. Since that time, the district has undertaken extensive plant improvements and capital projects using money from the annual budget--including roof replacements, paving, fire alarms, bleachers, and work at the bus compound. See more details here:
Therefore, when residents learned that Greenacres would again be put back on the list of potential projects, rather than given priority, they had questions. What was in this $94 estimate? How much would be spent on Greenacres? Was this $94 million for upkeep and maintenance of district schools or did it include upgrades such as air conditioning or cafeterias at the other elementary schools?
Since the format of the Board of Education meetings no longer allows for discussion between the audience and the Board, we sent some follow up questions about facilities to Stuart Mattey and here is what he shared:
About the Facilities Master Plan:
Questions: Pertaining to the facilities master plan, you estimated that there is $94 million in upcoming work on the list. Please tell us the following:
-How much of that work is for Greenacres? (Assuming we don't build a new school)
-Please provide us with a list with the top 20 projects on the master plan so we can understand what the big ticket items are.
Response: The Facilities Master Plan is not yet complete and therefore not yet ready to share out any estimates or details.
About the Greenacres School:
Question: How much money has the district spent to date with architects KG&D on plans and consultations on Greenacres?
Response: The District entered into an agreement with KG&D in the 2014-15 school year for a Greenacres Feasibility Study. They have been paid approximately $74K for that work. There have been no other fees paid directly related for Greenacres although there is an agreement in place for future bond planning which would encompass Greenacres and all other schools. The amount paid to date on that $80K agreement is approximately $48K.
Question: Earlier this year, the district said they would survey the field to ensure proper measurements for the proposed new school (C1) and the remaining field. Has this work been done? What did it show?
Response: Yes, a survey of the Greenacres property was completed. (It showed) a slightly larger slope increase but no major surprises.
About the projects currently out for bid:
Question: At the meeting you explained that for the projects in the $18.12 million bond passed in 2014 only $12 million was available for actual construction, due to soft costs such as fees for a construction management firm etc. Has the district considered retaining a construction manager on staff since so many projects will be underway rather than paying consultants?
Response: The size and scope and complexity of these projects require professional construction management to be dedicated to these jobs.
About the upcoming bond referendum:
Question: At the meeting you said that the district would have the option not to float a one-time bond to replace the expiring date for 2018. Can you give a more thorough explanation of what you meant?
Response: The maturing of older bonds in the 2018-19 school year creates a budgetary hole in the 2019-20 school year where the P&I expenses associated with these older bonds existed. These expenses could be replaced with a new bond (leveraging the P&I for a large project) with similar principal and interest (P&I) structure or a new expense such as a smaller one time capital projects amounting to the same expense as the previous P & I. It could be a combination of the two. The timeline for bond vote therefore is somewhat flexible depending on future discussion.
Mattey provided this hypothetical timeline as an option:

2016-17 Budget debt service related to older bonds = $4.9MM
2017-18 Budget debt service related to older bonds = $4.9MM
2018-19 Budget there is the last payment on debt service for expiring bonds of approximately $4.9 million
2019-20 Facilities Master Plan items (Boilers roofs etc.) amounting to $4.9MM could be funded from the budget as a transfer to capital. One time expense (net impact = $0)
2020-21 Work related to a voter approved bond occurs with related debt service of $4.9MM. (net impact =$0)
2021-21 Debt service related to same bond $4.9MM (net impact = $0)
2022-23 etc. (net impact = $0)
Note: Here is an interpretation of Mattey's reponse: If the district were to wait an extra year before issuing a bond, there would be a one year "gap" in which it didn't have a sizable principal and interest expense. Instead of paying that principal and interest expense in that year, it would pay for some capital project (for example, new roofs). This way, total expenses for capital projects would not fall during the "gap year". The next year, when the bond is issued, the district would pay principal and interest again. By keeping expenses level over time, the district would not have any tax problems (e.g., where taxes fell for a year but then needed to be brought back up to previous levels.) Though it may be delayed, a bond including Greenacres would not cause a tax increase.
Therefore, if the Board does decide to delay the bond referendum and the work at Greenacres, in this proposed scenario construction might only begin in 2020 for completion in 2022-3. In the intervening years, if the school's population swells, new solutions will have to be found for where to educate the kids. And if it's six years before any work is done, all the children who are now in the school will be in middle school and the current stakeholders in the discussion may well have moved on.
Greenacres Faces an Uncertain Future as Administration Puts Construction Discussion on Hold
Details

Category: Schools
Published on

13 September 2016

Written by

Joanne Wallenstein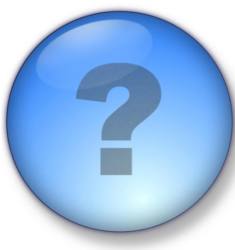 Saying he "didn't want to move forward without a clear vision," at the 9/12 meeting of the Scarsdale School Board Dr. Hagerman recommended a pause in the discussion about the future of the Greenacres School until a district wide master facilities plan could be completed and the administration could identify the best option for Greenacres.
At the end of the school year in June 2016, the Scarsdale School Board indicated that a decision on Greenacres would be reached by December 2016 to coincide with a bond vote in May 2017. However, this timeline was thrown into question at Monday night's meeting, with the administration asking for more time to define district-wide priorities and to rethink a solution for the Greenacres School.
Before the discussion turned to Greenacres, Assistant Superintendent for Business Stuart Mattey presented progress on a five-year district-wide facilities plan that would serve as a road map for capitol improvement projects. Mattey reported that there are now 345 items on the list that will be evaluated, ranked and assigned a potential funding source. Though it's too early to give exact numbers, he estimated that the district has $94 million in work to do over the next five years, including funds for work at the existing Greenacres School. Mattey's goal is to have this plan completed by December, to coincide with the beginning of the budget process for 2017-18.
Speaking about the timeline, Mattey said, "Greenacres has been the focus of the planning for the next bond," but, he said, "The district has options – it doesn't have to bond all this work at once." He continued, "The administration does not feel that any of the options for Greenacres have community support."
During the discussion, the Board and Administration questioned the underlying priorities behind the proposals for the renovation or construction of a new school. Does the district need to adhere to the model program? Should a new school include air conditioning or a cafeteria? Should Greenacres only be brought up to par with other district elementary schools or should the district build a new school for the 21st century? After more than two years of examination, Hagerman and Mattey asked for time to go back to the drawing board, re-examine the work of the architects with a fresh set of eyes and attempt the gauge the views of the all of Scarsdale's voters.
Hinting at a district-wide survey, Hagerman asked for time to gather information from Greenacres residents and the wider community on their sentiments on the project. He also cited the need for a "communications plan" to address the hundreds, if not thousands of questions the board and administration has received on the topic.
Though the room was full of people with thoughts on Greenacres, the Board discouraged public comments on the topic until late in the meeting, following presentations on a discussion of the progress on the bidding for the construction projects from the 2014 bond, finances, an enrollment report, personnel, coach selection, and more. All bids for the work approved in the 2014 bond came in too high and were rejected by the Board. These projects are being sent out for new bids this month. Speaking about the likelihood that this second set of bids will come in on budget, Mattey said, "We are hopeful – but not confident as the bids (received in June) were all so much over the estimates." He said, "If the bids exceed the bond amount, the Board can assign some of the projects or reject all project bids."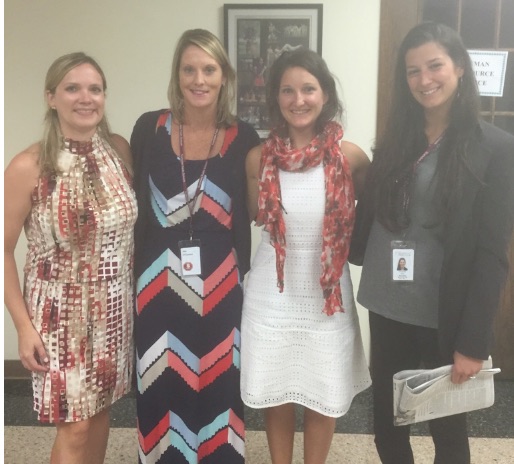 Explaining the surprise development to delay a decision on Greenacres, Dr. Hagerman asked the Board to look back. He said, "We started at a conceptual stage.... We responded, listened and put new options forward... We hoped we would bring the community around one of these options. We need to convince the large community why this is worthwhile... We don't feel that we're there.... There is not a right choice here. A pause does not mean we're going to stop but we don't think it's productive to react. We should all be excited...I don't want to march forward without a clear vision...I want to take the time and do this the right way rather than choose between options that don't have community support at this time ..... We saw how the two options (B1 and C1) met the goals – but our job is to choose something that we can bring to fruition and something we can afford."
After Hagerman and Mattey announced their recommendation to take a pause on Greenacres, members of the Board of Education were asked to comment on the decision, and their views varied:
The newest member of the Board, Nina Cannon, thanked the administrators, but asked, "You want us to step back?" She then said, "I think it's important to recognize that this is of utmost important to the Greenacres community and to the Village of Scarsdale as a whole.... At some point we need to take a leadership position... We won't please everyone.... Greenacres has been patient in waiting for the board to address their concerns in a broader fashion. They are hopeful that their concerns will be addressed. At what point do we say this is the best we can come up with – and try to coalesce the community around that plan?"
Bill Natbony said, "It's not an easy decision when we've been working on this for so long. We've known all along that there was going to be a facilities plan and about the need for coordination with other projects. It's important to have a timeline within the context of the master plan. It is going to be a major expenditure. Are we going back to the architects – or to some more architects? What are we looking to get out of it? We have communicated about these projects. I don't know whether a communication plan is the answer."
Hagerman replied, "We need a way of soliciting more feedback from people in the district. I don't know how the entire community feels about this."
Pam Feuhrer said, "I wanted to talk about what I think is important. I don't feel like I have had the chance to discuss this with the board members. I wanted to talk about what's resonating most in my head." She asked, "How are you putting other concerns into your plan ... like the space in the school? HVAC? Windows? Many factors come into play into the decision."
Chris Morin seemed to agree with Dr. Hagerman, saying, "We will accomplish something good in Greenacres if we express what the educational need there is for whatever we do. Maybe we're not solving the right problems. Maybe we're over-solving things that aren't problems. Many of the most expensive parts of the decision are about minimum classroom sizes, common spaces, what works and what doesn't work? How determined are we to fix things? ...We can convey what is the compelling need at Greenacres. I support taking time to do it right. We need to focus on the problems we need to solve."
Art Rublin said, "My sense is that the building committee was guided – good work was done. They looked at state and national standards. Measured any way, 611 square feet is small for a second grade classroom. There is an equity issue – but what are we looking for? I'd like to look at this not so much as a pause but an opportunity to look at the master plan. It's not being shelved.... Part of our job is to show leadership. In any circumstance people who live in the immediate environment will oppose the construction. If we hold out for everyone – even people who are adjacent – it's not realistic. We are not going to be able to please everyone. There is not a right answer. We need a bond that will pass but we need to think about what's in the best interest of the community. We could still be on track for the debt service that rolls off in 2018-19. From my standpoint I think we can still time the bond vote with the time the debt rolls off."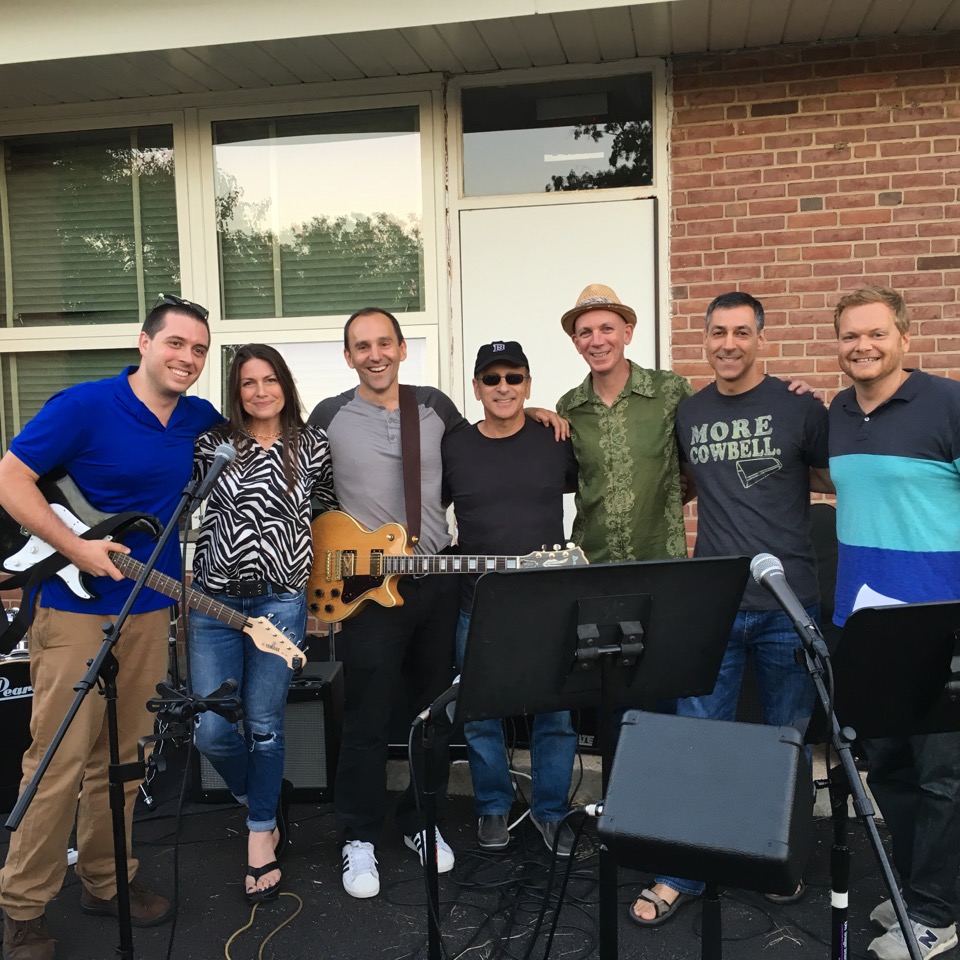 Dr. Hagerman said, "I don't want to commit to the timeline because it constrains our thinking. We are all committed to making it happen."
Scott Silberfein said, "We need to define the problem and what we're trying to solve. We need to think about the model program – is that gospel for classroom size, air conditioning, the cafeteria? I am not sure if we support the model program – if not we need to define what we are looking for. "
When residents were given the opportunity to speak, many expressed disappointment with the delay and the administration's reluctance to take a stand on the options:
Brittany Harris of Windmill Lane said, "We moved here for the schools It is shocking to find out what's going on. I am worried about my daughter having a massive renovation going on."
Long time resident and realtor Lynne Clark said, "I know you want to do what's best after you analyze the options and consider the children. ... I grew up in Scarsdale and bought a house in Greenacres in 1971. It was a wise decision. Our girls loved the schools and loved their teachers. I have always been a champion for Scarsdale and served on the second building committee. We spent many hours examining many options. It was clear that our precious 100 year-old school needed adjustments to meet today's needs .... space for art and technology, a cafeteria, and more bathrooms! There are none on the second level. Some on the lower level have to rotate desks. The new opportunity found in C1 is brilliant and a fine compromise. It retains green space, the black top – and there is no need to close Huntington Avenue. There is more parking and it meets all 36 model program requirements. What more could Greenacres ask for? It will be a state of the art school for the next 100 years. In all my years of selling real estate here, no buyer has ever said they moved here for a field. "
Andy Taylor of Walworth Avenue said, "This feels like a lack of leadership. You are punting on a decision. C1 an option to upgrade – and provide value to the village. Why is moving forward not a good action? Two years have passed. No decision has been decided. Interest rates are favorable. Don't waste this opportunity."
Gabriel Streche of Brewster Road said, "During the summer there was lots of talk about Greenacres. People don't know much about option C1. You need a communication plan to show C1. Are there small modifications that can appease people who live next to the proposed new school?"
Mitch Kahn of 198 Brewster Road said, "It is embarrassing that we are two years down the road and we don't know the problem we were trying to solve. We feel neglected. We were promised things that keep getting pushed down the road. We got no paving and have no busing. There's nothing in the 2014 bond for Greenacres.
We have kids sitting on the floor in this district. We moved here so that our kids could be properly educated in adequate classrooms. We have no Spanish room anymore and substandard air quality. We have a teacher who worked in the basement and developed lung cancer. Five months ago we asked for a survey – and you said there would be no vote. We have fallen short here. Our patience is wearing thin."
Paulina Schwartz of Oakstwain Road said, "The 611 square foot classroom is over the cap – with 23 kids. There has been a spread of misinformation and you never got ahead of it. The PTA and neighborhood association are doing nothing with this information. Now you do realize why B1 should not have been put out there.
You didn't intend for only half the classrooms to meet the model program. You are never going to get everyone excited about a plan if you don't sell it."
Tony Corrigio of Brite Avenue thanked the board for coming up with option C1.
He said, "Saving the field is now off the table. I think we need to find out the real costs of B1 versus C1. If you account for energy cost savings, interest rates, lead paint abatement costs - these narrow the gap to nothing." Referring to Option B1 he said,, "No one is fooled by adding giant classrooms on the front and keeping kids on the floor on the other side of the school."
Jon Krisberg of Greenacres Avenue said, "I am extremely disappointed by where we are. This is a win for people who oppose the new school. It continues the uncertainty and burdens the community. Two years later we are saying we shouldn't put up the model program. The issues on "Save the Field" petition have been resolved. C1 is an excellent compromise. We had a democratic debate. Polling is concerning.
We need the leadership of the Board and community groups. You need to do a good job of selling this. B1 is not the answer –due to the model program and inadequate classrooms."
Melissa Eisenberg said, "I signed the Save the Field petition – and I appreciate C1
I think B1 is a band-aid when we need surgery. I have a 3 year-old. I am confident that we can come up with a C2. The children matter the most. The longer we wait, the more children are shuttled through, the more sickness. It's not about saving a softball field for middle aged players. No more recess in the hallways on rainy days! I can't wait to resume after our pause."
Coming to the mic for a second time, Andy Taylor said, "The community is going to hold you to a time frame. I don't think polling makes sense. The administration should make the decision and put the kids first. Have a little courage and focus on what's best for the kids. Provide full transparency on all the proposals. Show all the shortcomings side by side. Provide the relevant facts when doing a financial analysis. Look at value, incremental state funding, debt financing and a life cycle analysis. I checked with contractors who said that lead abatement will be much more costly that budgeted. Don't hide behind the facts."
Meredith Gantcher of Brewster Road assured the board that all people care deeply, but cautioned against providing Greenacres with what other schools lack. She said, "Everyone wants something great for Greenacres... All of us come to this with tremendous passion. ... Whatever the board recommends needs to pass the entire community. We have to convince the entire Scarsdale. At the end of the day, it will not be decided by Greenacres. Edgewood and Fox Meadow are comparable to Greenacres and serve many children. They deal with issues like drop off and crowding. It has to be something that you can deliver to the other schools. If it's grossly inadequate at Greenacres, it is grossly inadequate there too."
Wendy Kahn of Brewster Road said, "Greenacres residents will come together at the end. We have two paths .... In your heart you know which one is the destination. We can help you. We are here. All you need is to ask. We can do what we can." Turning to the district's mission statement, she read, "The district aspires to provide student with a deep rich education. The Scarsdale Education for Tomorrow is what distinguishes the district. Elementary school students spend six years in a school that is not sufficient. My daughter tells me over and over again her classroom is too small and that the bathrooms are crowded."
Jennifer Corrigio said, "I respect Dr. Hagerman's decision but ask the Board to consider what you will accomplish during this pause. I don't think the community will magically come together or that you'll unearth more facts than you have in the last two years. Many have lost faith in their leadership. This is an opportunity to help us restore our faith.. Put out the facts. Greeancres has waited for a long time. Our patience is wearing thin. A bond for B1 will not pass because it will not be approved by Greenacres voters.
Dr. Hagerman replied, "There are no kids sitting on the floor as part of our instructional practice. We have a new office, a new maker space and have continued to do regular maintenance to the school. It has not been a "sit and wait." Over the past two years we have been following large swings. All of a sudden in March, B1 was untenable. C1 was only on the table for a few months and now it is the solution at hand. Think about how the last two years have been spent. About polling – we are getting one-sided information from a self-selected group. We need an informed survey with the correct facts. It is needed for me to make the recommendation that the Board is asking for."
Following the meeting David Schwartz of Oakstwain Road sent Scarsdale10583 the following comment, ""It is not that Greenacres absolutely needs a new school. However, given that a renovation would cost $41 million, and not even address some of the major deficiencies at the school, at this point it makes much more sense to build a new school that will serve the children for the next 100 years. In the medium-term, it is not more expensive to build a new school, due to energy cost savings, increased state aid, and lower future maintenance costs. The new school can also be built in a way that preserves green space, which the community appreciates."
At the conclusion of the meeting, plans for the school hung in the balance. Board President Lee Maude offered the Board the opportunity to discuss their views at a Board retreat next week and at side meetings (that would be public), if the board wished to schedule them.
Would you like to comment? Please use our new application below that links to your Facebook account.
New SHS Counseling Head Sees Role Beyond College Prep
Details

Category: Schools
Published on

31 August 2016

Written by

Adam Regenstreif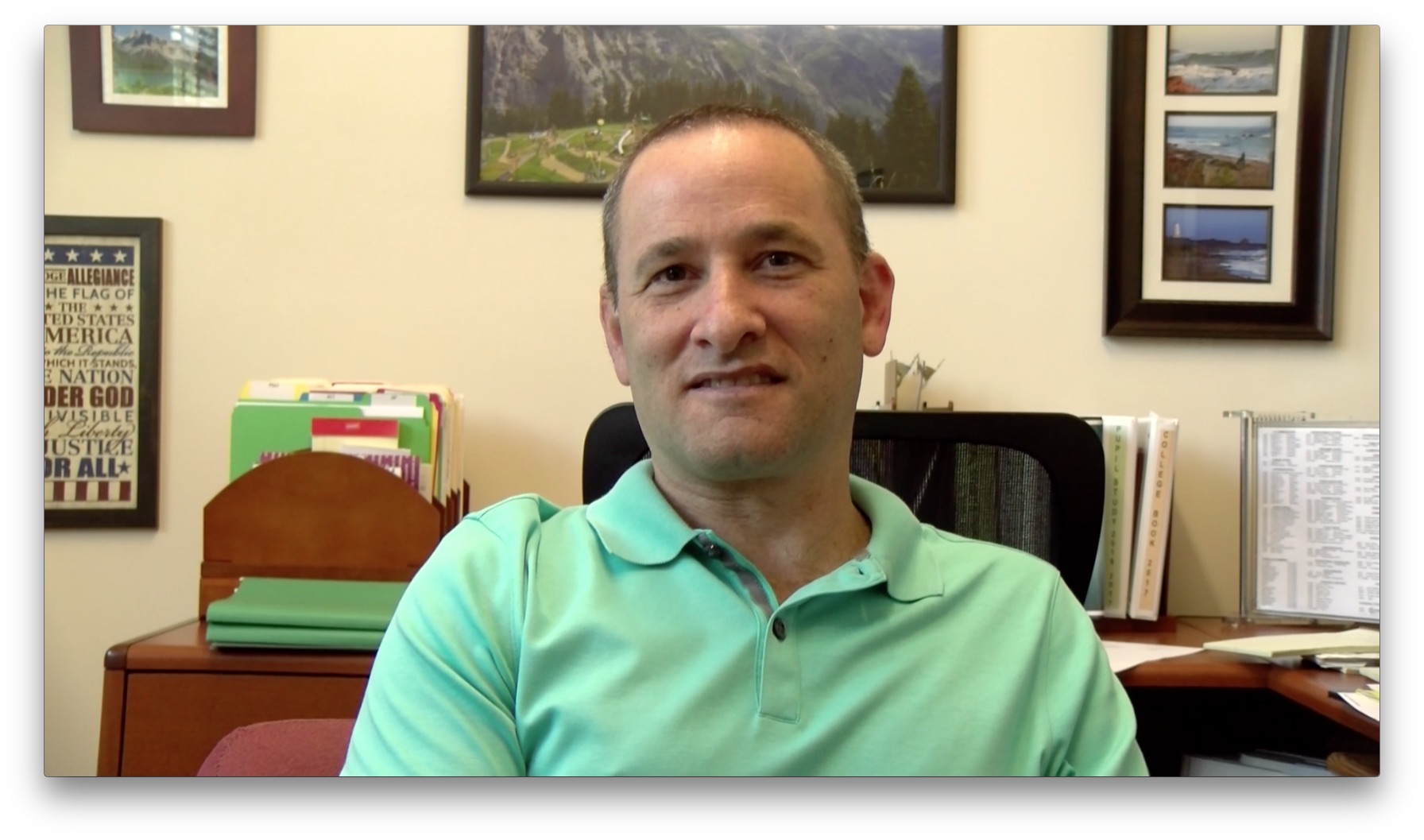 It's not lost on the new counseling department chair of Scarsdale High School that many if not most students see the key role of his team as helping them in the college admissions process. Oren Iosepovici, however, has a bigger vision for his deans.

His goal for the department is to reinforce the support available to students from when they enter as freshmen to their departure as college-bound graduates.

"I see that as all of our roles, to allow the students to see us as a person who's there for their journey every day in high school, whatever issues that might come up," Iosepovici said in an interview in his office at SHS, adding that the counseling department is ready to help students with more than college-related issues. "One of our biggest challenges has been and continues to be supporting students in every respect, and allowing them to see their high school experience as an opportunity for learning and growth, and yes, making mistakes, rather than simply as a stepping stone to college."

Iosepovici, a counselor at SHS for nine years, is taking over from previous department head Andrea O'Gorman, who has assumed the responsibility of an assistant principal.

He explains his role simply as manager of the department. "We run a number of programs throughout the year, so I coordinate that. I see my role also as one basically to support all the deans in their ongoing work with students, faculty, and parents." However, Iosepovici stresses that his work does not stray too far from that of the deans. "As department head, I have the same exact responsibilities that any other dean would, just a smaller case load," he says. Regular deans have between 180-200 students.

"This new role causes me to examine issues from a completely different perspective," Iosepovici explains, about taking on the position. "The difference is that as individual counselors, the nature of our job is to see things from the confines of our office. As director, I must have a slightly more global approach." Iosepovici believes that being both a department head and a dean is important to his relationships with the students. Were he only the department chair, he wouldn't very well be able to interact with, and talk to, students everyday. By experiencing the daily high school life and day-to-day school rhythms, he believes he is better able to engage and help his students.

College is the culmination, not the essence

Iosepovici said that a big goal of his term is diverting the counseling department's spotlight from college admissions to creating a rich high school experience. The counseling office becomes especially hectic by the time college admissions season comes around - usually starting in junior year. Iosepovici recognizes the need to help students as much as possible but he seeks to make the counseling department more than just an aid for applications. "The college process is not the essence of our work, but it is simply the culmination of it," he says. "I can tell you unequivocally that our reason for joining this profession was to be there for students in every respect. That includes personal and social issues that play a role in all our students' lives."

Iosepovici and the rest of the counseling department want to remain as clear, visible and helpful as possible, he said. They aim to be approachable, knowledgable, and easy to talk to. He wants graduating students to feel like they all can trust at least somebody in the SHS staff by the time they've left the building. "I think there's more to being a teenager," Iosepovici says. "I think there's more to high school. I really hope that students see the high school experience much like I did, much like many adults have, as a time to grow, make mistakes, have fun.

"We value education, right? Then let's value all of it, not simply education as a means to the college process."
First Day of School Photo Gallery
Details

Category: Schools
Published on

06 September 2016

Written by

Joanne Wallenstein
A cool breeze ushered in the first day of school in Scarsdale, on Tuesday September sixth. Kindergartners found their way into classrooms for the first time, middle schoolers boarded buses, and high schoolers arrived on foot and by bus, with a lucky subset driving their own cars. It was a big day for eager students and their parents as the 2016-17 school year officially began.
Here are photos of kids around town. Add your kids to the gallery by emailing their photos to scarsdalecomments@gmail.com.
Thanks to the Moms for the photos: Robyn Bedil, Elizabeth Brew, Sandy Gaffner, Heather Gilchriest, Sharon Ho, Tina Lin, , Valli Musti, Lisa Nelson, Claire Paquin, Paulina Schwartz, Michelle Sterling, Stacie Waldman and Simone Wiener.

Enrollment Steady at Scarsdale Schools with Increases at Greenacres and Edgewood
Details

Category: Schools
Published on

25 August 2016

Written by

Joanne Wallenstein

School district administrators, teachers and parents closely watch the number of students moving in and out of Scarsdale during the summer to gauge enrollment for the fall. Will classes split and will new teachers be required? We asked the new Assistant Superintendent for Human Resources Drew Patrick what to expect in September, and here is what he shared:
What will be the total enrollment for the district in September – and how does that compare to the estimated figures from the end of the school year?
As of now, we believe the total enrollment will be 4,773. In June, my predecessor reported an expected enrollment of 4,802. My understanding is that variation- roughly 29 students- is well within an expected range of variation, given the unknown K enrollments at the time of the projection.
Have additional sections been added at any of the elementary schools? If so, which ones and which grades have split?

Yes, we added a grade 3 section at Greenacres, and a grade 1 section at Edgewood. (Note: Grade 5 at Greenacres already has four sections.)
Have any students been moved to other schools to accommodate enrollment at one school vs. another? How about faculty children?
It is not the district's practice to move students between elementary schools to adjust for enrollment. The BOE sets the attendance zones, and any family living within that zone attends that school. The only exceptions relate to families spending, say, 5 years in one school before moving. The district has allowed students to finish 5th grade in their original school when they move to another attendance zone within the district. Yes, we have had to move a couple of faculty children. Those are the only students we would move, based on the policy for attendance of non-resident faculty member children.

Are there any sections with the maximum number of students? If so, how many? Do you anticipate that these classrooms will receive more students during the year?
Yes, we are at max enrollment in grades K and 5 at Fox Meadow, grade 2 at Greenacres, and grade 2 at QR. We don't expect more students at this point, but families do come and go throughout the year.
We also spoke to Greenacres Principal Sharon Hill about total enrollment at the school, where a renovation or new construction is under consideration. She reports that the total number of classes has grown from 19 to 20. Third grade has split from three to four sections and Emily Cohen from Fox Meadow will be teaching one of the third grade classes at Greenacres. In order to accommodate the bump in students, the Spanish room will become the fourth third grade classroom. However, the Technology room, the Library, and LRC and ENL will remain intact.