Administration Recommends Changes to World Language Instruction in Scarsdale Schools
Details

Category: Schools
Published on

01 December 2016

Written by

Heather Gilchriest Meili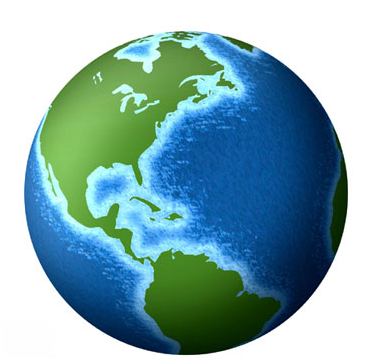 The results of a much anticipated study of the world language program at all grade levels in the district were presented at the School Board Meeting on Monday November 28th, as Assistant Superintendent for Curriculum, Assessment and Instruction Lynne Shain presented the findings of the reconvened World Language Committee. The School Board members themselves probed deeply into the Committee's findings, revealing an interesting array of viewpoints among their group. Will community members be pleased with the current recommendations? Some certainly will not, but is there a quieter constituency that will be content to accept or even applaud them? Comments from respondents to the World Language Survey results suggest that possibility.
The recommendations, in brief, are:
Maintain current World Language offerings

Increase frequency of elementary Spanish to 3 periods in a 6-day cycle (without increasing the total minutes of instruction)

Consider offering additional language instruction before or after school sponsored either by the District or the PTA, along the lines of the "Princeton Model"
Maintain Current World Language Offerings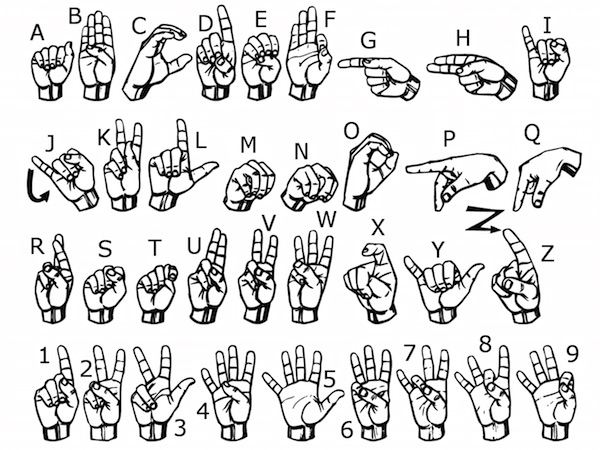 In concluding that the District should simply maintain current World Language offerings, Ms. Shain cited many considerations. Analyzing the surveys sent out last October to Scarsdale parents in different groupings (K-12, 6-11, and rising 6th grade) it was determined that when responding parents were asked about the priority they would give to committing additional finances to expand the World Language program on a sliding scale of 1-100, they were evenly distributed: 48% put it as a less than 50 out of 100, 51% as greater than 50 out of 100. When asked to rank languages they would like to see added to the World Language program in elementary, Mandarin led by a hair with French and "None" nearly tied. The same question applied to middle school produced the ranking Mandarin, None, and Latin, while at the high school level "None" was most favored, followed by the surprising 2nd and 3rd spots of German and American Sign Language (ASL). Students from grades 6-11 similarly queried preferred ASL followed by Italian and German (pages 21-32 in the Report Appendix.)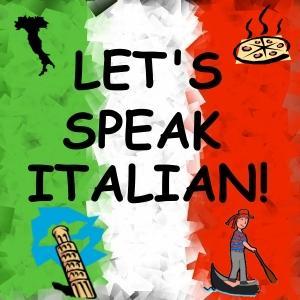 It should be noted here that during the Public Comment period, Mayra Kirkendall-Rogriguez of the Scarsdale Forum Education Committee took sharp exception to this analysis of survey responses, stating: "The scoring methodology is VERY odd. You used a ranking methodology for respondents to vote and then chose not to use a Rank Choice Voting approach to evaluate the results....For example, in the student survey, Mandarin had the most first choices. Mandarin is second only to ASL when you consider second choices, third choices and fourth choices....Among parents the strength of Mandarin preference is even more profound."
Another consideration mentioned by Ms. Shain was the fact that as the Committee surveyed school districts in the Tri-State area that have Mandarin programs, they found that middle school Mandarin enrollment numbers do not necessarily carry over into high school. They lose students during that transition, meaning that the extra years of Mandarin instruction do not necessarily make the difference in student commitment and achievement that would be desired.
Related to that finding, Board member William Natbony picked up on a detail within the report, saying, "One of the things that really struck me....the number of hours in the classroom anticipated in order to reach a proficient standard....575-600 hours for languages such a Spanish/French....and the 2200 hours that seem to be standard for general proficiency in a language like Mandarin. When you're talking about classroom time, teacher time, budgetary constraints....that difference is really significant."
Ms. Shain elaborated: "You're right....We calculated how many hours of instruction. For French or Spanish if you combine four years of high school with three years in middle school you can get there. But for Mandarin you can't get there from here. We still offer it at high school as many students surprise us and get to AT or advanced level within the four years; it's very personal and individual."
Increase Frequency of Elementary Spanish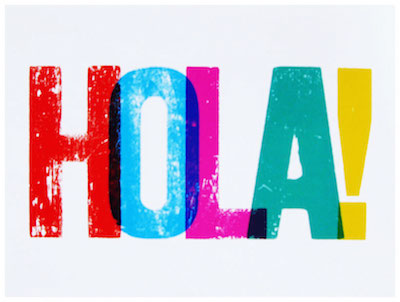 In proposing a change to elementary Spanish instruction, Ms. Shain stated, "Looking at elementary we concluded the frequency wasn't there." The proposal is that students would continue to receive 80 minutes of instruction in each 6-day cycle. However, rather than two 40-minute classes per cycle, students would attend one 40-minute class focused on cultural and other components, and two other 20-minute classes which would focus entirely on producing the target language.
Board Vice President William Natbony asked for specifics: "You're still dealing with elementary kids, getting settled, getting in and out, you lose time....Is there anything out there that says this change will make a difference?"
Ms. Shain confirmed, "The research that's out there is about frequency....The way we've discussed it with the FLES teachers and principals, we'll preserve the full 20 minutes.....That's one of the things that seems to hold our kids back is they don't have enough opportunities to use the target language....The best that the committee could come up with given all the issues in an elementary day was increase the frequency; we couldn't find a way to increase the minutes."
The "Princeton Model"
As the World Language Committee went about their task of examining other districts' language offerings, one topic which received extra study and consideration was the Princeton, NJ Middle School Mandarin model. In the Princeton Middle School, Mandarin is offered before the regular start of the school day, during a so-called "0" period. Students who take advantage of this offering also study either French or Spanish during the regular school day. If offered by our district, a NYS certified teacher would be required. Could one be found to teach that schedule? Another possibility would be to offer it under PTA sponsorship, making teacher hiring more flexible. Parents would be responsible for transportation, and the early class would meet four days a week to allow one morning to be available for music.
Board Member Chris Morin pushed back as this option was discussed: "It's hard enough to teach Spanish over ten years, and there's not enough demand for Mandarin as a part of the core school day. Now we're talking about adding a course at 7:30 am to teach - more children? - less children? - a language that takes as much as four times as long to learn...?"
Superintendent Dr. Thomas Hagerman replied, "Lynne is trying to be flexible and accommodating, that we have an option in place for those interested. Not necessarily Mandarin; ASL, Italian, German. ASL is very practical and takes much less than 2,200 hours."
Ms. Shain herself did raise a concern about this potential program and its early morning time, "Knowing how tightly scheduled our students are, we're also looking at wellness. How much should students schedule? It's a family decision."
In assessing Ms. Shain's report, and looking ahead, the mood among the Board and Administration seemed cautious. Dr. Hagerman called for more from the Committee: "Let's get more information about what improvement is needed...what are the issues? The FLES program time, instructional pedagogy, personnel? The World Language Committee has more work to do." Board Member Arthur Rublin seemed to favor caution: "There's a lot of merit to focusing on the core program as it exists now and shoring it up before we go to ASL or Italian or Mandarin."
Community Views
Within the World Language Report (available in full through the Board of Education webpage) there are appendices which include every comment sent in response to the October survey. The comments are anonymous and they make fascinating reading.
Some align with the view of the Scarsdale Forum Education Committee with a fervent desire for Mandarin, "key language of the future." Yet if one were to judge only from the comments submitted, a not-insignificant group considers Mandarin "not a priority" or even questions whether "Mandarin can be acquired in this way?"
Some suggest the option of ASL for students with learning differences or speech issues who may not readily acquire other new languages. There are those who favor Latin while some pronounce it "dead." Humanities lovers remind us that German and Italian remain important in history and music.
A significant number echo Mr. Rublin's reminder of the value of focusing on the core program, particularly in elementary grades: "Use the time elsewhere...the teachers would be ecstatic." "The teachers already struggle with finding enough classroom time to teach the basics."
The most expressive respondents by far are those who are furious about elementary Spanish in its current form. From one native Spanish speaker, "The worksheets have spelling and grammar mistakes." "Language prep in elementary is pitiful." "I would rather have my child sit in the library with a book during that hour." "It is really bad, and even the children make fun of it."
The most prescient among us may be those who redefine World Language as "Java, C, C+, C++, C#, Javascript, Python." "Computer languages are now more important....Let's teach our kids how to create that technology and not just consume that technology."
School Board Accepts $1.4mm Gift from Education Foundation and Approves Bids for District-Wide Construction Projects
Details

Category: Schools
Published on

15 November 2016

Written by

Joanne Wallenstein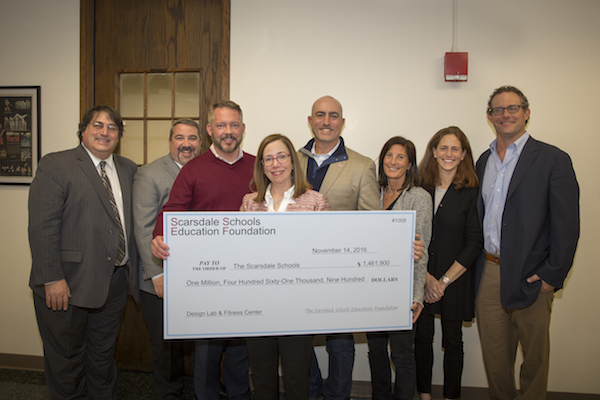 Construction at four of the seven district schools will move forward due to a large gift from the Scarsdale Schools Foundation and the acceptance of construction bids by the Scarsdale School Board at their meeting on Monday night 11-14.
Voters approved an $18.2 mm bond in December 14 to update, repurpose and expand district schools, and it has taken almost two years to secure the funds and bids to make this work a reality.
Two years ago, the newly formed Scarsdale Schools Education Foundation pledged to raise funds to build a design lab and a fitness center at the high school, and at Monday's meeting they presented the first installment of that gift. The foundation provided the district with $1,461,900 in funds and a promissory note of $791,484 to cover the cost of these two construction projects. The funds from the note will be delivered in three installments of $263,828 each on June 30, 2017, December 31, 2017 and June 30, 2018. The board of the foundation says that most of these funds have already been pledged and they feel confident that they will be able to deliver the monies as promised. In order to begin work on these two projects at the high school, the school board needed the funds or a promissory note in hand. The school district had set aside and additional $500,000 for the fitness center in a prior budget and the Madoff family will contribute the fitness center equipment.
Construction on these two projects is expected to begin shortly, with completion planned before the opening of school next year.
Announcing the gift, Foundation President Mark Bezos said, "This is a very proud evening for the Scarsdale Schools Education Foundation. We are pleased to be presenting our check for $1.46 million as the first installment of our support for the construction of a new Design Lab and Fitness Center at Scarsdale High School. We are excited about the educational value of these projects and the positive impact they will soon have on our high school program. We are very impressed by the curricula and other preparations the administration has made for their opening by the start of the new school year. We are especially thrilled by the rising expectations among hundreds of students who are excited about what the D-Lab and Fitness Center will offer – and we are happy to imagine the impact on younger students, still now in elementary school, who will benefit in ways they cannot yet imagine. We are also making a commitment tonight to the Board of Education to pay the remaining costs of construction, fees and equipment – with an additional $800,000 over the next 18 months. With the energy and enthusiasm these projects are generating, and with hundreds of Scarsdale families already on board, we are confident about making this commitment so as not to delay the delivery of these projects to the teachers and students who will benefit. This has been a very intense effort over the past two years – building on the work of our founding members who launched this foundation nearly six years ago. Many of those founders are now empty-nesters, but we are building on what they launched in 2010 in response to the Board of Education's request to find new sources of funding to ensure that our schools remain on the cutting edge of public education nationwide."
Assistant Superintendent Stuart Mattey recommended that the Board move forward with the work as he believes the construction bids are as low as they will ever be, and that if the Board delayed the cost of these projects would go up. In a discussion about accepting the gift, the majority of the board favored it, understanding the promissory note did pose a potential risk. Board member Art Rublin had reservations about the promissory note, saying, "I am not comfortable accepting the cash and the promissory note. The proposal does not provide sufficient comfort. I hope they will produce the funds on the schedule, but we need absolute certainty. Collecting on pledges is by no means easy. Charitable giving may be affected by the election. We need the cash in hand."
Ultimately the board voted 6-1 to accept the gift.
Mattey then reviewed the bids for the balance of the work which includes:
Heathcote Elementary School: New multi-purpose room and lunch area
Edgewood Elementary School: replace and renovate the library, relocate the office, construct a new portico at the entrance
Scarsdale Middle School: Add additional orchestra rehearsal and storage to northeast corner of Middle School; renovate former custodial offices to create new instructional music space.
Scarsdale High School: Renovate existing space in and around gyms A/B to create a Learning Commons
A district-wide technology update and a new roof for Quaker Ridge had also been authorized in the bond but they were completed this year using surplus funds from 2015/16 budget. Work on the high school auditorium and the middle school music room will be done using the capitol improvements funds in the 2016/17 school budget.
Even with the exclusion of these two projects, the bids came in 13% higher than estimated but the Board believes they can use the fund balance to pay the difference.
The administration recommended that the board approve these bids as this was the second round of bidding and the prices were considerable more favorable than first round which came in 30% above estimates and were rejected. Mattey said the district reached out to contractors in our area as well as Long Island, Putnam and Duchess Counties, did value engineering and packaged the projects together. He said that waiting would result in increased costs.
The Board approved the bids unanimously. Work will begin at the high school soon and at the elementary schools in the summer so that students will be out of the school for the beginning of the construction. See more about the construction bids here.

Have a comment? Please include your name and we will post it.
Greenacres: Taking the School off the Agenda Does Not Make the Problem Go Away
Details

Category: Schools
Published on

01 November 2016

Written by

Joanne Wallenstein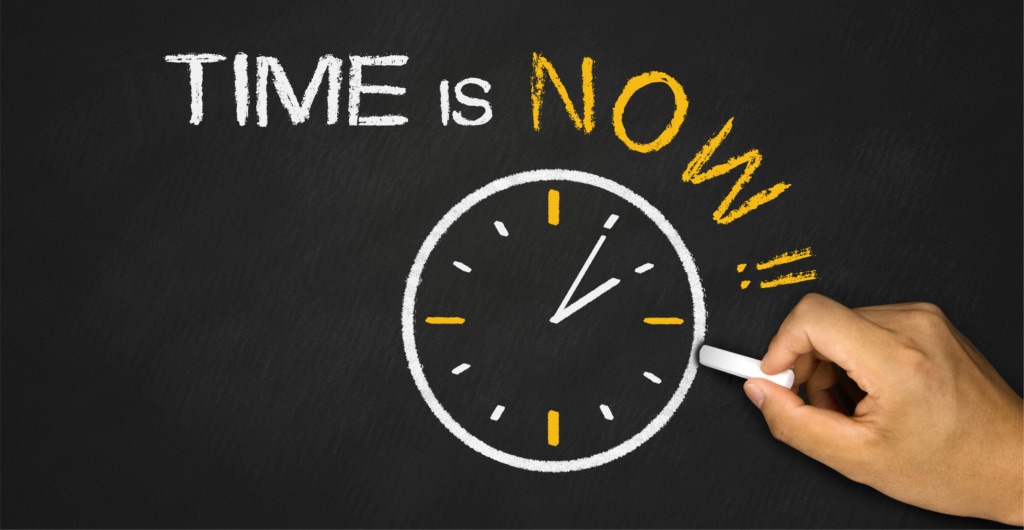 Now that I have had a chance to take a pause and reflect on the discussion about the future of Greenacres School, the path to the future and the framework for making the decision seem clearer than ever.
It seems to me that if the Board of Education and the Administration consider just the following three questions, the answers will put them on the road to resolving the issues and moving forward.
Here are the three questions to ponder:
First: Since the school is inadequate, should Scarsdale re-district and bus Greenacres kids elsewhere in the district?
Second: Should the new or renovated school meet model standards for classroom sizes and overall square footage per child?
Third: If a renovation of the existing school will take three years, is it fair, safe or reasonable to expect young children to attend a school that's a construction zone for three years?
Let's take these questions one at a time and discuss the merits of each.
Is re-districting the answer?
I have heard some suggest that the district close Greenacres all together and disperse these 400 odd children to other elementary schools or bus them to Quaker Ridge where a large, multi-floored school could be built. To me, this solution would create more problems than it solves. As far as I know, there are not 18 available classrooms in other parts of the district, so this answer would require construction and disruption elsewhere. Furthermore, Greenacres parents moved here for a neighborhood school and the community was built around five neighborhood elementary schools that feed into a central middle school and high school. I don't believe this concept is negotiable.
Others have suggested that the fifth graders be sent to the middle school, one year earlier. Again, it does not appear that the middle school and the current house system could accommodate four, rather than three grades of children.
For all these reasons, re-districting Greenacres kids does not appear to be the answer.
Should the renovated or new school meet model standards?
Again, there is really no debating this one. If the district is going to invest in a 21st century school, it should definitely meet current requirements, which includes adequate space for the students. Who moved to Scarsdale for undersized and inadequate schools?
Greenacres currently has 78 square feet of usable space per student as compared to an average of 105 square feet per student at the other four elementary schools, meaning it has 26% less overall usable space than other schools. According to architects KG&D, the optimal classroom size is 950 square feet for kindergartners, with 43 square feet of space per student for classes of 22 students. Classrooms for kids in grades 1 thru 5 should be 850 square feet.
Under the Greenacres B1 renovation plan, six new classrooms would be built that meet model standards, but the other classrooms, including those for the youngest children would remain way below current standards. The school would still have no real cafeteria or auditorium and the gym would remain in original 1914 condition, minus the large windows that would be covered up by the new classrooms.
Therefore, since we can't build a school that meets the model standards through a renovation, that option should be off the table.
Is it reasonable to ask young children to attend a school under renovation for three years?
Again the answer seems obvious to me. Why, as a potential homeowner, would I move my young family to Greenacres to have one, two or even three children live through a three-year renovation at their school? Some parents have environmental concerns, which are reasonable given the school's history of poor air quality and a wet basement, in addition to the risks of tearing out sections of a building that is over 100 years old. Others are simply concerned that their kids won't be able to concentrate given the noise and distraction. Last, kids would need to be rotated around the school depending on the staging of the work, which is far from an optimal experience. One woman already reported that she was having trouble selling her house in Greenacres due to fears about a potential three-year school renovation.

Given all the above, it seems clear to me that the district needs to build a new school across the street and keep the kids in the old school until the work is done. There is no other way.
While we wait, the kids are crowded, there's no room for specials, lunch is served in three periods and the facility remains subpar when compared to the environments at other district elementary schools.
There's no longer a reason to wait and see. Taking the matter off the agenda doesn't make the problems go away. With $60 million in debt expiring in May 2017, the Board and the Administration have a responsibility to fulfill the promise they made to the community to "deal with Greenacres" in a Spring 2017 bond resolution to fund a new school. Don't delay ... don't take polls ... consider the facts and move forward.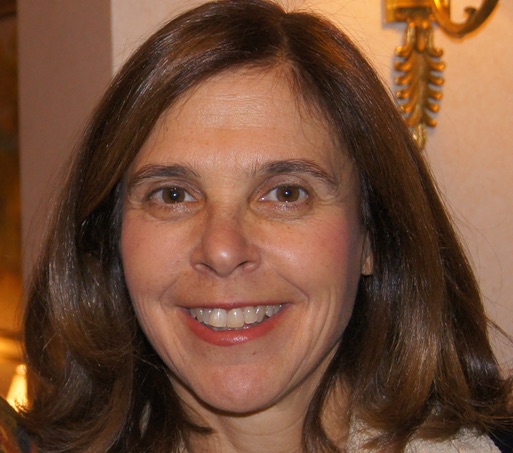 (This is an opion piece from Scarsdale10583 site founder Joanne Wallenstein)
Got a comment? Please include your name and street address and show respect for your neighbors, school and village officials. Comments will be vetted and only those that are appropriate will be posted.
Maroon and White Celebrates Fall Athletes at Lake Isle
Details

Category: Schools
Published on

07 November 2016

Written by

Emmeline Berridge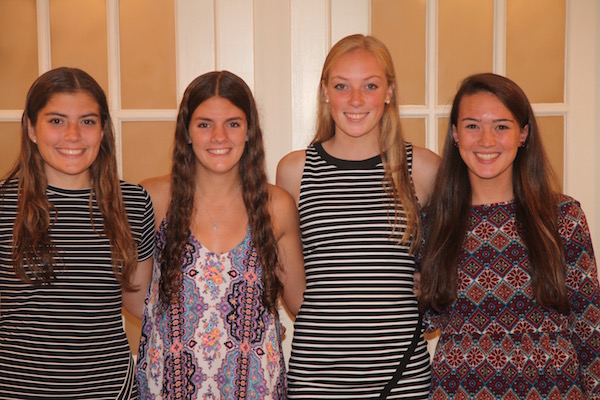 Maroon and White celebrated fall athletes at their annual award dinner on Thursday November 3rd at Lake Isle- and there was much to celebrate! Several teams made it to the sectional semi finals and finals, with the girls' Field Hockey Team headed for the state's in Binghamton. Note the accomplishments of all the athletes and teams below:
Senior Field Hockey Captain Emma Coleman put the highlight of the team's season simply, "winning the section finals". Finishing the regular season 13-1-1, and with a historic season still underway, the Girl's Field Hockey team has a lot to be proud of. The Raiders are now regional and sectional champions, hoping to add state champs to their resume. They will play in the state semifinals at 12:00pm on Saturday, November 12th against Section 3's Baldwinsville.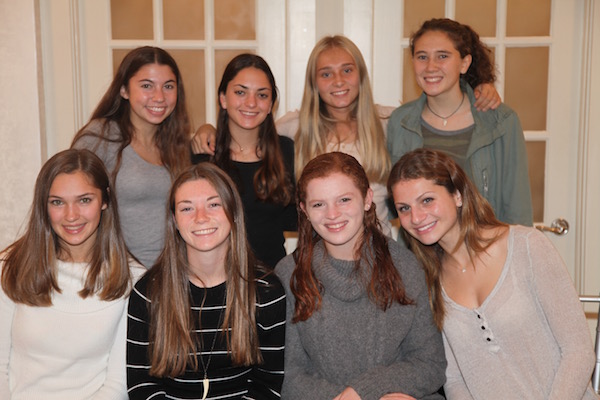 Girls's Soccer: Finishing 10-3 in the overall season, the Scarsdale Girls Varsity A Soccer team had a memorable year. Senior Captain Haley Rozencwaig noted that her highlight for the season was the second game against formidable opponent John Jay East-Fishkill. "We were winning at first, but then they tied it up. In overtime we came back. This was the first time that we came together as a team, we were all so proud of each other. I think it set a really good note for the rest of our season." Captain Kate Donovan also mentioned that she loved the teams' camaraderie this year, wishing the girls best of luck for next season.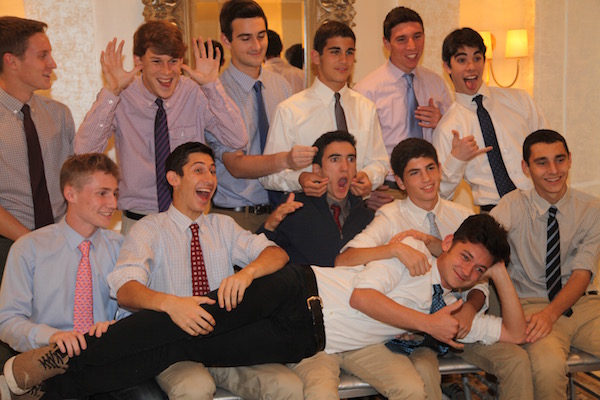 Boys' Soccer: The Boy's Varsity Soccer team had a heart-wrenching end to their season, losing in the section semi-finals by two goals in a penalty shootout. Senior Joey Ballon's highlight for the season was coming back after a four game losing streak in the middle of the year. "We turned it around, and were the best team in the section at one point." Stephen Nadler added, "We were able to come together as a team, play good fútbol, and enjoy ourselves at the end of the season. We have a great group of guys."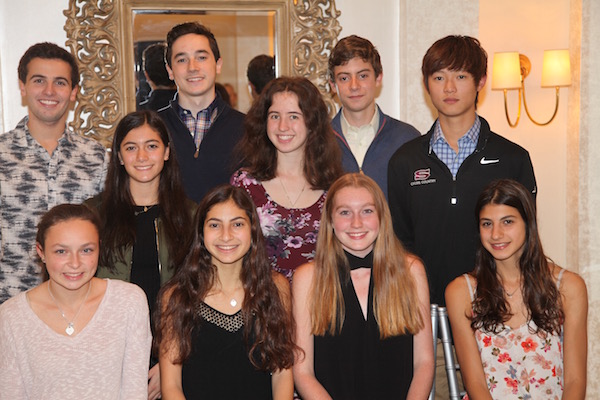 Cross Country: Senior Fiona Flanagan recognized an early major meet called "Gressler" in White Plains as the teams motivation for their success this season." We all tried really hard, but our girls' team isn't the best in our league. At the end of the meet, [coach] Clark pulls a trophy out of his bag. We won the whole meet, which we did not expect at all. It was a great team moment." Emily Markowitz also mentioned that the Boys team won as well that day, even without the meaningful contributions of decorated Senior Greg Crowley.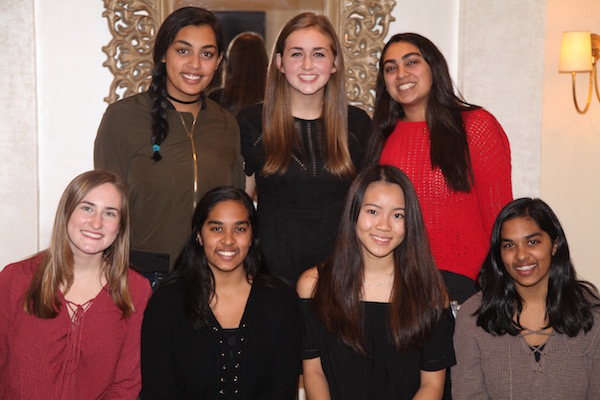 Captain Cara McDermott discussed how proud she was of the team this season. "As a team we excelled this season. We came our closest to beating White Plains for the first time ever, and had awesome swims. Jane Glaser emphasized the importance of team cohesiveness for a successful season in such an individual sport. "While we didn't win a lot of meets, as a team our greatest accomplishment was our camaraderie, great energy, and supportiveness throughout the meets." Tanvi Pabby and Sydney Vleck made the Section One state team, Tanvi for the 100m butterfly and 200m IM, Sydney for the 100m breast.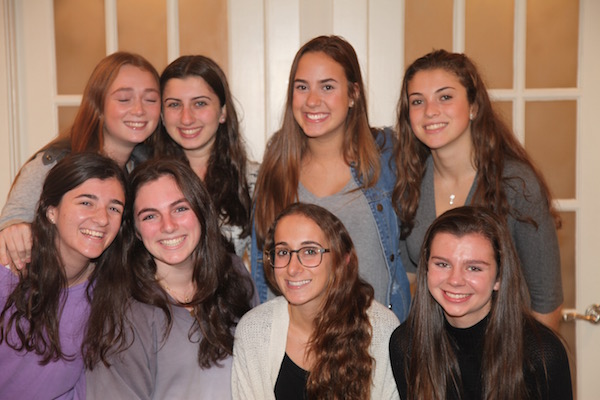 Girls' Tennis: Seniors Haley Sontag and Gabi Schott recognized their multiple tie breakers as the highlights of the season. "We won a lot of sets, and lost a few. It was a learning experience. We all grew stronger together". Captain Sam Lieberman also enjoyed getting to know the underclassmen and helping them improve their skills. Finally, the seniors noted how sad it will be not being able to play again next season. "We just love the tennis team".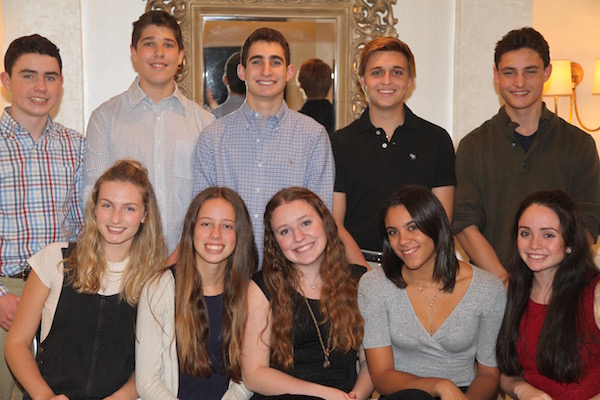 Volleyball: Boys: Making it to the section semi finals, an unusual feat for a new team and program, was Corey Waldman's favorite part of the Boys Volleyball team's season. Tyler Brody mentioned, "We worked really hard, and its great to be recognized as section semi finalists". Although in a section with only 4 teams, the boys were excited to be able to garner this playoff experience.
Girls: Senior Jessica Waldman is most proud of how close the Girl's Volleyball Team got this season. "In the beginning the team was new, with a lot of new members. At the end of the season we were definitely one cohesive unit and are all really close friends at this point". Even though being knocked out by North Rockland in the Section Semi Finals was hard for the team, the Raiders finish the season 25-15-6 sets and leave proud of their accomplishments.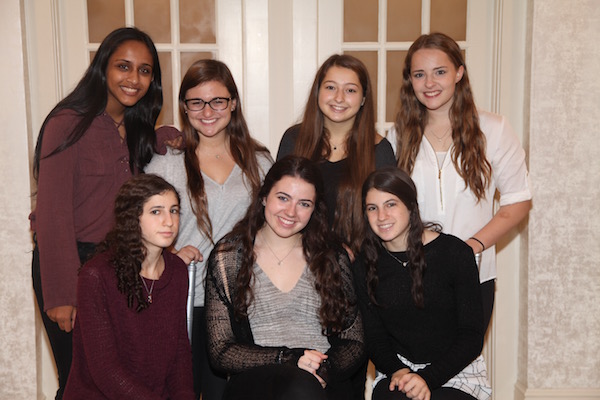 Cheerleaders: Senior Mary Kate Filos noted that the fall marks the beginning to the Scarsdale Cheerleading season. The squad is looking forward to what the rest of the competition season brings, hoping to make it to Nationals this season.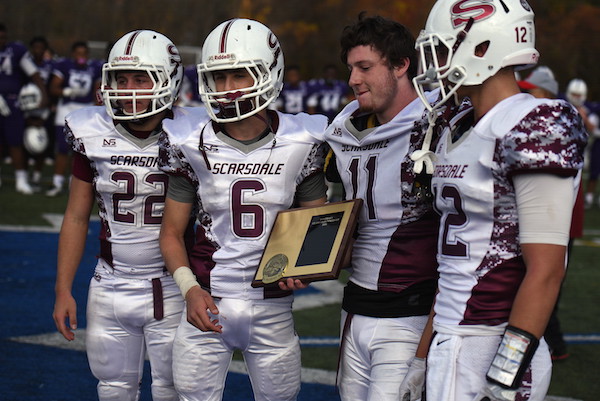 The Raiders Football team had a memorable season, making it to the section finals against New Rochelle.

Text by Emmeline Berridge, Photos by Sarah Abbe.
Raiders Gear: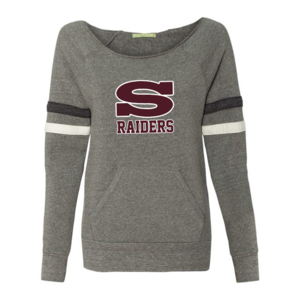 Place your order for Raiders gear from the Fall Maroon and White Apparel Store before the deadline on Sunday November 13th.
This is your opportunity to purchase Scarsdale apparel and show your Raider pride.
There is a large assortment of amazing Raider gear. All orders will ship on or about December 10, 2016 to your individual homes.
Sizes available in Youth, Men's and Women's.

To order, click here:
Questions: Email Beth Patrizio at merchandise@maroonandwhite.org
Thank you for visiting the Raider store and supporting Maroon & White.
District Opens Revised Bids for Approved Construction Projects for the Scarsdale Schools
Details

Category: Schools
Published on

26 October 2016

Written by

Heather Meili Gilchriest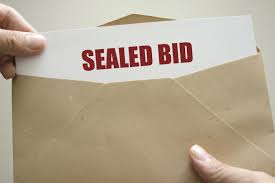 On Tuesday morning October 25 the Scarsdale School Board and administration opened the much-awaited set of revised bids for a series of new construction and renovation projects approved by voters in December 2014 and originally estimated to cost $18.1 mm. When the initial bids were received in the spring of 2016, administrators rejected them as they were as high as 30% above the estimate. This summer Stuart Mattey, Assistant Superintendent for Business Stuart Mattey repackaged and regrouped the work and requested new estimates, which came in high, but closer to the targeted numbers.
The array of information the group reviewed and considered was formidable, so afterwards I asked Assistant Superintendent for Business Stuart Mattey to bring me up to speed on the bids received and the decision-making process underway.
(The following is lightly edited for clarity and length.)
Here are questions and answers from Stuart Mattey:
In the new set of bids received, can you share what the numbers were, and how they compare to the previous bids?
For this bid cycle we broke the projects up into three separate base bids along with nine different bid alternates that could be accepted if funding allows. Bid One included the Edgewood, Heathcote and Scarsdale Middle School projects, Bid Two was Scarsdale High School only and Bid Three was all four buildings. For each project there were four separate prime contracts that bids were accepted for: General, Plumbing, Mechanical and Electrical. The breakout of the bids also allows for a mix and match of low bidders for bid one and bid two if the District decides to proceed with work at all schools. The timing of this bid was ideal for contractors and their participation was evidence of this as the District received numerous bids for each contract. It is the feeling of the District and its consultants that the bids received will be best that we will see on these projects. Having said that, base bids (without alternates) still came in higher than original construction budgets called for. Bid one (the three schools) came in about 35% higher, Bid two (SHS) about 15% higher and the All Schools options came in at about 14% higher or about $1.75 million. The previous bids that were received in the spring were over $2 MM more than these bids and had very poor participation.
My impression was that the current bids would allow work to begin on the planned timeframe as long as the Scarsdale Foundation is able to step up to cover the Design Lab and Fitness Center. Do I have that right?
The Design Lab and the Fitness Center were bid as alternates and can be completed on the planned timeframe if funding is in place. The other base bid projects are not dependent on these alternates and could proceed with or without Foundation funding in place.
I also understood that there are questions pending about how the money would need to be transferred from the Foundation in order for the District to sign a contract allowing those portions to go forward.
Funds for the construction bids related to the Design Lab and Fitness Center must be in place in order for those alternates to be accepted by the Board.
Can you clarify which portions of the planned work are considered the "alternates"?
The nine alternates are: Edgewood Resource Room, Heathcote Multi-Purpose Room HVAC, Middle School band HVAC, Middle School music room, Middle School orchestra ceiling, High School greenhouse, High School auditorium, High School design lab, and the High School fitness center.
Are they in fact to be included in the work going forward, or possibly done by in-house workers instead?
Any or all alternates could be accepted, however, at the Board meeting I think you heard that the Middle School - Music Room, Design Lab and Fitness Center are the priorities and they all are funded outside of the bond authorization and therefore wouldn't impact the bond budget. Alternates not completed as part of this bond project could be completed in the future as part of regular budget plant improvement projects or included in future bond work.
I believe the target date November 14th was given as the day the Board would formally go ahead and accept bids, and that they would be parceled out to different sources. Is that an accurate recap of the current thinking?
Any decision to move ahead would happen no later than November 14th. If the Board decides to move ahead with work, the number of contracts awarded would depend on which projects receive the go ahead.
Looking Forward:
If the bids are indeed about $2 million higher than the bond approved by voters,
perhaps the board will consider using monies from the general fund to finance the shortfall. At the end of the 2015-16 school year, there was a surplus of funds in the budget so perhaps that can be used to supplement the construction budget.
Many residents, especially those in Greenacres, may be eager to know whether the projects discussed Tuesday morning have any implications for the Greenacres School question. While Greenacres was never at any time considered a part of this work currently being bid, it was nonetheless illuminating to hear both Mr. Mattey and Superintendent Thomas Hagerman express dissatisfaction with various aspects of the relationship with KG&D, the architecture firm primarily concerned with allof the construction projects to date. Both identified concerns about errors, communication issues, and responsiveness. School Board Member Pam Fuehrer noted, "They were so off on their costs." Fellow Board Member Art Rublin suggested, "It would be a good idea to use independent estimators to verify numbers in the future," and Mr. Mattey agreed. Superintendent Hagerman summed up his view, saying "We need someone who understands how all projects fit into our larger plan.... We need to feel we are a priority." Board President Lee Maude brought the discussion back to the responsibility of the Board to the voting community: "We need to make sure we deliver on what voters approved."
So perhaps the future of Greenacres School will be guided by a fresh concept in due course? In any case, it seems that Scarsdale residents can look forward to the approved renovations beginning soon throughout the District.