Community Debates Scardale School Budget
Details

Category: Schools
Published on

14 January 2010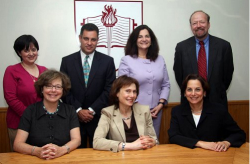 The Scarsdale School Board and administration were met by an impassioned group of local citizens at the first Community Budget Session held on Wednesday night 1/11.
In his opening remarks, Superintendent Michael McGill updated the group on developments since the fall, when the community was invited to working budget sessions.

At that time, we were told that if all of the 2009-2010 programming stayed in place, an 8% increase in the budget would be needed to fund the 2010-2011 budget.  Of this increase, 2.5% included our district's mandated payment to the N.Y.S. Teacher's Retirement Fund, a number over which we have no control.  Last night, McGill was able to report better news on the proposed increase.  It is now down to a 4% increase in the school budget that will mean a 5% tax increase to residents.  The reduction was accomplished despite the loss of $1.1 million in STAR payments due to the district by N.Y.S., which has been delayed by the state.

The district plans to use their fund balance, $900,000 in savings in operating expenses from the current year, a surplus from the self-insured health plan and a surplus from energy savings to fund next year's budget. They also plan to reduce the size of the payroll through teacher retirements and attrition.

The community turned out in force – some to protect programs they feared would be cut, and others to urge the Board to tighten their belt in light of the current economic climate.

Residents took their turns addressing the Board at the microphone and many made emotional pleas.  Rita Piazza of Woods Lane told the Board that she reviews budgets and pension plans for a living and said, "Everyone is hurting." As 80% of the school budget is salaries, she asked for a close examination of district salaries and benefits.  Michael Ludwig of Mamaroneck said that he had taken a salary cut and asked the Board to scrutinize their options and consider cutting faculty training programs such as the Scarsdale Teacher's Institute. 

Ann Fraser, President to the Scarsdale Friends of Music and the Arts reminded the community of the importance of all the arts in a Scarsdale education and advocated support for art, music, and drama programs for students of all ages.  Speaking for CHILD, Dr. Shaila Setty asked the Board not to further disadvantage children who are already disadvantaged by cutting funds for children with special needs and Gail Leone, speaking for the Maroon and White spoke for the value of our sports programs and asked the Board not to reduce funding for athletics. A large contingent from the Scarsdale Teen Center was on hand to ask that funding be maintained for the Center, as it is a safe, drug and alcohol-free environment that stays open during weekends and holidays to give teens a place to meet.

However, the latter half of the meeting was dominated by those who believed the budget had grown to large.  Emily Stern of Heathcote Road said, "In a budget of $131 million dollars there must be things we can cut." She asked the Board to quantify the value of programs so that the community could help in the decision-making process.  David Burden of Marbourne Drive contended that there is "no evidence that spending the most money guarantees the best education," and also stated that high real estate taxes were driving away diversity as only the elite could afford to live in Scarsdale.

John Bensche, representing the TVCC education committee said that his committee was divided on their views on the school budget and read comments both for and against school spending. He suggested that the school do away with five-year employment contracts, eliminate administration positions that have been recently added and ask teachers with out-of-district children who attend the Scarsdale schools to pay 50% of their tuition.  Howard Shire of Brewster Road had attended the fall budget sessions and said that his group was unanimous in their opinion that out-of-district students should pay tuition to attend.

The recession has "hurt the Hirsh family", according to Scott Hirsh of Pinecrest Road who lost his job a year ago, and returned to work nine months later at half of his original compensation.  He urged the Board to teach our children fiscal responsibility and "to stop coming up with excuses." He got a big hand from the group.

Steve Greenberg of Fox Meadow Road told the Board that they were "good at educating, not at cost-cutting" and advised them to interview a new attorney and speak to representatives from members of the Boards of other districts in the area to get new ideas. He also asked for a five-year plan.  Echoing his sentiments, Debbie Wolleman of Innes Road asked if the Board had spoken to representatives from other districts and told the group that teachers in Mamaroneck had agreed to teach free for one day of the school year and increase their contribution to their healthcare plan.

Though McGill and the Board did not want to spend time answering each question, they did address a few of the issues raised at the meeting.  For one, Scarsdale teachers currently contribute 20% of the cost of their health care insurance, which is more than teachers in Mamaroneck pay. Barbara Kemp, School Board President assured the audience that they meet regularly with representatives from other districts and she promised to provide more data at upcoming meetings.  Last she said that the Board is having open conversations with Scarsdale teachers about the budget but could not release specifics at this time.

Another community budget discussion will be held on Wednesday January 20th from 10 am – 12 noon at the Girl Scout House on Wayside Lane and residents are invited to share their views. To register to attend, email Lois Rehm at lrehm@scarsdaleschools.org.
Pricipal Heller Retires from the Greenville Elementary School
Details

Category: Schools
Published on

13 January 2010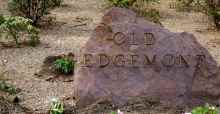 At Edgemont's Board of Education meeting on January 12, the sudden retirement of Greenville Elementary School's Principal Marc Heller was addressed; however, no explanation was given for his decision.

Superintendent Taddiken stated that out of respect for Principal Heller she forwarded his letter, with his words, to the parents of Greenville students along with her own cover letter. While Heller's letter provided no explanation for his retirement, his letter stated: "the experience of being Principal of Greenville School will serve me well as I face new professional roads and challenges ahead. Many of you may have realized that there is no libretto to our career paths: uncertainty is a fact of human life." After being asked if Heller was working outside of the district, Taddiken said: "I do not believe Marc is working elsewhere right now, and I really can't add anything to what Marc wrote in his letter regarding his retirement." She said it was for "personal" reasons and was unaware of reasons beyond that.

In Tuesday night's meeting, Taddiken focused on transition plans for the Greenville school. She recommended that the Board approve Edgemont Junior-Senior High School Assistant Principal Jennifer Allen as an Interim Principal for Greenville and that Edgemont's Instructional Technology Specialist Michael Curtain fill Allen's Assistant Principal responsibilities at the Junior-Senior High School. This raised concerns from parents, as Curtain is the only technology instructor for all three schools in the district. Taddiken, however, assured parents that other administrative staff would help support Curtain, so he could continue his responsibilities as the district's technology instructor.

In her letter to Greenville parents, Taddiken wrote that she planned to hold several forums with community members, so they had the opportunity to voice "thoughts about the qualities that [they] deem essential for the next Greenville Principal." She reiterated several times throughout the meeting that it was Edgemont tradition to do a comprehensive search for the best person, which would include input from the community along the way. Taddiken said she planned to post advertisements in the New York Times, local newspapers, and several education publications this month. When asked if she had a deadline for the search, she said that she would ideally like to have the appointment made effective July 1, 2010, but that is not a "hard fast date. I'm willing to wait two extra weeks, or so, for the best person."

One member of the community voiced concern that changes in the budget could render Edgemont unable to attract quality candidates. Taddiken assured the community that "despite the state aid currently being withheld from all districts, Edgemont is the kind of place that attracts the best people." She continued, "I do think we're in the position to attract quality candidates."

One parent asked whether there was anyone within the district being considered for the position. Taddiken responded that the only condition necessary for the position was a certification in school building leadership.

Despite the lack of explanation for Heller's retirement, both Taddiken and parents focused the discussion on the transition period and the future at Greenville school. Taddiken encouraged community members to be involved in the search for a new principal and again reminded parents that it is Edgemont tradition for the whole community to be involved in the search.

Taddiken concluded her thoughts on the issue by telling parents "I'm thrilled to have Jennifer fill in; the school couldn't be in better hands with the assurance we're in good shape over here [at the high school]."
Rebecca Greenberg is a graduate of Scardale High School where she was the News Editor of the Maroon.  She is currently a senior at the N.Y.U. School of Arts and Sciences and upon her graduation plans to pursue a career in politics.
And the Winners Are....
Details

Category: Schools
Published on

08 January 2010

The results of the January 6, 2010 election for the  School Board Nominating Committee have been announced, and here are the winners from each area:

Edgewood:  Shoshana Bederman and Melpo Fite
Fox Meadow: Janet Korins and Peter Zurkow
Greenacres: Erin Foster and Wayne Aaron.  Hal Abrahams was elected to serve the remaining year of the term of Mindy White, who needs to resign from the SBNC.
Heathcote : Vivian Sklar and Jonathan Tamir
Quaker Ridge: Jonathan Bradlow and Angela Manson

The amendment to the Joint Resolution passed with 353 yes votes, 12 no votes and 51 abstentions. The total number of votes cast in the election were 416.

The amendment to the Joint Resolution allows for voting in the School Board Nominating Committee election by mail and stipulates that:


Mail-in ballots and certifications shall be made available to the public in hard copy at Scarsdale Village Hall and the Public Library and in electronic form on http://www.scarsdalesbnc.com
Eligible voters may submit a ballot by mail or other means of delivery in a sealed envelope to the Chair of the Administration Committee.
The voter must certify that the voter (1) is eligible to vote and (2) has not yet voted in the election.
Any ballots received without a duly completed and signed certification shall be invalid and shall not be counted.
Both the ballot and certification must be received by the Chair of the Administrative Committee no later than 5 p.m. on the day immediately prior to the election day.
The proposed amendment also clarifies the duties of the Administrative and Joint Committees and the various deadlines for performing each committee's duties
Thanks to Susan Kessler, Ken Keats, Stephen Fridakis, Purvi Shah, Madeline Feldman and the members of the SBNC for their work on the committee and on the election.
Almost Maine at Scarsdale High School
Details

Category: Schools
Published on

12 January 2010
A student-directed production of the show Almost Maine will be performed this weekend at Scarsdale High School. The play, written by John Cariani who grew up in rural Maine, follows the residents of the small town of Almost. Set on a cold wintry night, (we know them well), the residents of the town fall in and out of love in unexpected and funny ways. The play is a comedy comprised of loosely linked stories. This SHS Drama Club production is directed by three high school seniors, Margaret Gandolfo, Gracie Nash and Michael Strauss, all three who starred in the recent musical production of Beauty and the Beast. Each of the three seniors were charged with directing one scene in the play, from casting the actors to staging the scene.

Acting in the play are Lorna Begg, Frank Berman, Sonakshi Bose, Lilly Claar, Andrew Feyer, Lucie Fink, Clint Freehill, Justine Gelfman, Mara Goldstein, Sam Gonzalez, Ben Gurin, Caitlin Hayles, Will Heffner, Steven Kline, Jeff Kosofsky, Will Segal, Sarah Warshowsky, Ben Weinstein, and Becca Zipursky. 

Tickets are $10 for students, and $15 for adults and are available through the Drama Club and at the door on the night of the performance.  This romantic comedy promises to be an entertaining production.

Almost Maine
Scarsdale High School Auditorium
Friday January 15th – 7:30 pm
Saturday January 16th – 7:30 pm
Homework: Policy and Reality
Details

Category: Schools
Published on

23 December 2009

In an effort to get more information about the amount of homework students do each night, at a recent SHS faculty meeting, Principal John Klemme asked teachers to evaluate the reasons they give homework and to what degree they believe homework is effective.  He gave them some homework of their own – literature to read about the purpose of homework to be discussed in groups.  Klemme also said he believed teachers should give 20-30 minutes of homework a night.

While it turns out that most teachers do assign 20-30 minutes a homework a night, there are some who easily give double the recommended amount every single night.  Usually it's not busywork but reading with questions that amounts to over a half hour of work.  Some teachers claim the work shouldn't take a half hour if a student is working hard and doing the assignment correctly.  Even further, some teachers say kids can stop after they have worked for true half hour without interruptions from Facebook or TV, but they will mark a homework incomplete if kids haven't completed the assignment when they say they worked for a half hour.  Other teachers claim they didn't realize the work would take a half hour, or they need to give the work in order to finish the material by the end of the year. 

However, most kids only get one or two teachers each year with such unreasonable homework policies.  Some teachers rarely give homework, while the majority stay in the 20-30 minute range.  One teacher said he didn't give homework over the weekends and parents got upset, thinking he was too easy and feared that their kids weren't learning enough.  It is an expectation among some parents that when their children get lots of homework it is a measure of the quality and rigor of their courses.

When Klemme brought up the issue, some teachers started asking us how much work we had each night without procrastinating, and they were appalled at our answers. We said around 2 ½ hours on a good night – note that a student taking 5 courses should have 2 ½ hours every night based on the half-hour principle.  They felt badly for us, and one teacher said she thought it was unfortunate that we didn't seem to have the same high school experience she had because we're always studying.  Ironically, in my opinions, the teachers who pile on the work, defeat the purpose of homework.  Homework is meant to make sure that students understand and/or practice the concepts learned that day in class.  When students have lots of homework assignments, plus long-term assignments, the quality of work decreases.  There are nights I do the bare minimum of work because I have a big test, or skip something I don't understand when the purpose of homework is to have the time to figure out those difficult questions. I'm not improving or practicing my skills when I'm racing through the work, leaving a wrong answer because I know I don't have time to find the right one. What is the right answer for the homework situation...one so massive and complicated I can barely fit the whole story here? There's so much to say, so leave your comments below!