Almost Maine at Scarsdale High School
Details

Category: Schools
Published on

12 January 2010
A student-directed production of the show Almost Maine will be performed this weekend at Scarsdale High School. The play, written by John Cariani who grew up in rural Maine, follows the residents of the small town of Almost. Set on a cold wintry night, (we know them well), the residents of the town fall in and out of love in unexpected and funny ways. The play is a comedy comprised of loosely linked stories. This SHS Drama Club production is directed by three high school seniors, Margaret Gandolfo, Gracie Nash and Michael Strauss, all three who starred in the recent musical production of Beauty and the Beast. Each of the three seniors were charged with directing one scene in the play, from casting the actors to staging the scene.

Acting in the play are Lorna Begg, Frank Berman, Sonakshi Bose, Lilly Claar, Andrew Feyer, Lucie Fink, Clint Freehill, Justine Gelfman, Mara Goldstein, Sam Gonzalez, Ben Gurin, Caitlin Hayles, Will Heffner, Steven Kline, Jeff Kosofsky, Will Segal, Sarah Warshowsky, Ben Weinstein, and Becca Zipursky. 

Tickets are $10 for students, and $15 for adults and are available through the Drama Club and at the door on the night of the performance.  This romantic comedy promises to be an entertaining production.

Almost Maine
Scarsdale High School Auditorium
Friday January 15th – 7:30 pm
Saturday January 16th – 7:30 pm
And the Winners Are....
Details

Category: Schools
Published on

08 January 2010

The results of the January 6, 2010 election for the  School Board Nominating Committee have been announced, and here are the winners from each area:

Edgewood:  Shoshana Bederman and Melpo Fite
Fox Meadow: Janet Korins and Peter Zurkow
Greenacres: Erin Foster and Wayne Aaron.  Hal Abrahams was elected to serve the remaining year of the term of Mindy White, who needs to resign from the SBNC.
Heathcote : Vivian Sklar and Jonathan Tamir
Quaker Ridge: Jonathan Bradlow and Angela Manson

The amendment to the Joint Resolution passed with 353 yes votes, 12 no votes and 51 abstentions. The total number of votes cast in the election were 416.

The amendment to the Joint Resolution allows for voting in the School Board Nominating Committee election by mail and stipulates that:


Mail-in ballots and certifications shall be made available to the public in hard copy at Scarsdale Village Hall and the Public Library and in electronic form on http://www.scarsdalesbnc.com
Eligible voters may submit a ballot by mail or other means of delivery in a sealed envelope to the Chair of the Administration Committee.
The voter must certify that the voter (1) is eligible to vote and (2) has not yet voted in the election.
Any ballots received without a duly completed and signed certification shall be invalid and shall not be counted.
Both the ballot and certification must be received by the Chair of the Administrative Committee no later than 5 p.m. on the day immediately prior to the election day.
The proposed amendment also clarifies the duties of the Administrative and Joint Committees and the various deadlines for performing each committee's duties
Thanks to Susan Kessler, Ken Keats, Stephen Fridakis, Purvi Shah, Madeline Feldman and the members of the SBNC for their work on the committee and on the election.
SHS Seniors Bound for Ghana
Details

Category: Schools
Published on

15 December 2009

This June, a group of up to 16 high school seniors and chaperones will travel to Accra, Ghana where they will spend 11 days helping Ghana's poorest fight malaria. The trip is being coordinated by Seth Evans, an English teacher at SHS with the support of the Scarsdale Schools Interdependence Institute, the Adakum Educational Foundation, SHS Senior Options, the Afya Foundation and the student run "Nothing But Nets" club.

Their work in Ghana will be to install treated mosquito nets in the homes of residents of Mallam, which is one of the poorest neighborhoods on the outskirts of Ghana.  Students will have the opportunity to meet the people who live in Mallam and work with children in a partner school in Accra. In addition to installing the nets, students will provide instruction on proper usage and health education.

Seniors who are selected to go on the trip will spend part of their Senior Options session preparing in numerous ways. They will select a Senior Options assignment here that relates to the work they will do in Ghana, and they will attend 2-hour weekly training sessions to learn in-depth about malaria, Ghana, 3rd world volunteer work, and other relevant issues.  If they wish to, they can also participate in making a film about the trip as part of a film institute run that will be run by Mr. Leong.

The trip will extend from June 11 – June 21. While in Ghana, the group will be housed in a guesthouse run by the Adakum Foundation.  In addition to their work, students will experience life in Ghana by participating in traditional and modern Ghanaian music and dance; going to soccer games, meeting with local and national dignitaries; visiting historic coastal forts used in the Atlantic slave trade; going to the beach in Accra; working with local news media; visiting a nearby rain forest preserve; and visiting Accra's extensive open markets to buy clothing, bead-work, traditional woodcarving, and other crafts. 

The cost of the trip is around $2,000 and financial aid is available.  Currently, Nothing but Nets, a student-run Ghana Club in the High School is raising the money that will pay for the mosquito nets and will help support trip participants whose families are in difficult financial circumstances. 

The motto for the project is Non Sibi, which translates as "not for oneself alone."  According to Seth Evans, "This project reflects our commitment to bringing that motto into action in a manner that provides substantive benefits to the people we serve, while also giving our students, a chance to learn, through the act of service, about themselves.

To learn more, go to the SHS website:
Homework: Policy and Reality
Details

Category: Schools
Published on

23 December 2009

In an effort to get more information about the amount of homework students do each night, at a recent SHS faculty meeting, Principal John Klemme asked teachers to evaluate the reasons they give homework and to what degree they believe homework is effective.  He gave them some homework of their own – literature to read about the purpose of homework to be discussed in groups.  Klemme also said he believed teachers should give 20-30 minutes of homework a night.

While it turns out that most teachers do assign 20-30 minutes a homework a night, there are some who easily give double the recommended amount every single night.  Usually it's not busywork but reading with questions that amounts to over a half hour of work.  Some teachers claim the work shouldn't take a half hour if a student is working hard and doing the assignment correctly.  Even further, some teachers say kids can stop after they have worked for true half hour without interruptions from Facebook or TV, but they will mark a homework incomplete if kids haven't completed the assignment when they say they worked for a half hour.  Other teachers claim they didn't realize the work would take a half hour, or they need to give the work in order to finish the material by the end of the year. 

However, most kids only get one or two teachers each year with such unreasonable homework policies.  Some teachers rarely give homework, while the majority stay in the 20-30 minute range.  One teacher said he didn't give homework over the weekends and parents got upset, thinking he was too easy and feared that their kids weren't learning enough.  It is an expectation among some parents that when their children get lots of homework it is a measure of the quality and rigor of their courses.

When Klemme brought up the issue, some teachers started asking us how much work we had each night without procrastinating, and they were appalled at our answers. We said around 2 ½ hours on a good night – note that a student taking 5 courses should have 2 ½ hours every night based on the half-hour principle.  They felt badly for us, and one teacher said she thought it was unfortunate that we didn't seem to have the same high school experience she had because we're always studying.  Ironically, in my opinions, the teachers who pile on the work, defeat the purpose of homework.  Homework is meant to make sure that students understand and/or practice the concepts learned that day in class.  When students have lots of homework assignments, plus long-term assignments, the quality of work decreases.  There are nights I do the bare minimum of work because I have a big test, or skip something I don't understand when the purpose of homework is to have the time to figure out those difficult questions. I'm not improving or practicing my skills when I'm racing through the work, leaving a wrong answer because I know I don't have time to find the right one. What is the right answer for the homework situation...one so massive and complicated I can barely fit the whole story here? There's so much to say, so leave your comments below!
John Klemme - Principal Scarsdale High School
Details

Category: Schools
Published on

15 December 2009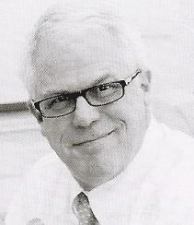 John Klemme, principal of Scarsdale High School has been with us for over ten years.  Here are his responses to questions posed by Scarsdale10583.com on the past, the present and the future of our school:

When did you start working at SHS and what was your background before coming here?
I became principal in 1998 after serving as a teacher of English and administrator in the Birmingham, Michigan school district.

What was your initial impression of the school and the community?

I remember being struck by the extraordinary achievement levels of the students here and the strong support for education in the community at large.

What was the first major challenge you faced as Principal of the school?

There was a suspension of a minority student who had been in a fight.  I quickly realized that I needed to handle the situation while communicating the fairness of the system.

Are the attitudes of students and parents different now than they were when you first started the job?

I think the college pressures that have accumulated over the past twelve years have heightened the stress levels of both students and parents.

What is the perception of Scarsdale High School statewide or nationally?

Scarsdale has always been regarded as a school district that does things differently and is not afraid to chart new territory in the interests of students.

What was one of the funniest things that ever happened at the school?

An advance team for President Clinton arranged to use our track field for his helicopter landing prior to a visit to Scarsdale.  As a courtesy, the team arranged for me to take two students to meet the President.  When he met them, he asked, "Are either of you planning to go to college?"  With 100% of our students going on for university study, I wondered if the President really knew where he was!  

How would you characterize the hiring scene for new teachers? Is the pool of qualified teachers larger or smaller than in previous years?

We are fortunate to be able to attract the very best teachers to Scarsdale.  There are subject areas in which locating highly qualified teachers can be a challenge—in science and math, for example.  

What are the major concerns of our teachers today?

I believe teachers are concerned, as we all are, about the workload on students.  We are at work on how best to address that problem.

Looking to the future, what changes, if any, do you expect to see in the curriculum in the next ten years?

We are completing our transition to an Advanced Topics curriculum for our most accelerated students.  Its purpose is to define courses of study that promote deeper, richer learning experiences.  As we continue our rollout of this program, I believe we will see similar efforts at all levels of instruction.

What issues will the high school face in the next few years?

School is a microcosm of society at large.  The issues of sustainability, ethnic and religious conflict, and war and peace will become increasingly important for students who will be adults in the 21st century

If community members have questions or concerns, what is the best way to reach you?

I can be reached through e-mail at jklemme@scarsdaleschools.org