Homework: Policy and Reality
Details

Category: Schools
Published on

23 December 2009

In an effort to get more information about the amount of homework students do each night, at a recent SHS faculty meeting, Principal John Klemme asked teachers to evaluate the reasons they give homework and to what degree they believe homework is effective.  He gave them some homework of their own – literature to read about the purpose of homework to be discussed in groups.  Klemme also said he believed teachers should give 20-30 minutes of homework a night.

While it turns out that most teachers do assign 20-30 minutes a homework a night, there are some who easily give double the recommended amount every single night.  Usually it's not busywork but reading with questions that amounts to over a half hour of work.  Some teachers claim the work shouldn't take a half hour if a student is working hard and doing the assignment correctly.  Even further, some teachers say kids can stop after they have worked for true half hour without interruptions from Facebook or TV, but they will mark a homework incomplete if kids haven't completed the assignment when they say they worked for a half hour.  Other teachers claim they didn't realize the work would take a half hour, or they need to give the work in order to finish the material by the end of the year. 

However, most kids only get one or two teachers each year with such unreasonable homework policies.  Some teachers rarely give homework, while the majority stay in the 20-30 minute range.  One teacher said he didn't give homework over the weekends and parents got upset, thinking he was too easy and feared that their kids weren't learning enough.  It is an expectation among some parents that when their children get lots of homework it is a measure of the quality and rigor of their courses.

When Klemme brought up the issue, some teachers started asking us how much work we had each night without procrastinating, and they were appalled at our answers. We said around 2 ½ hours on a good night – note that a student taking 5 courses should have 2 ½ hours every night based on the half-hour principle.  They felt badly for us, and one teacher said she thought it was unfortunate that we didn't seem to have the same high school experience she had because we're always studying.  Ironically, in my opinions, the teachers who pile on the work, defeat the purpose of homework.  Homework is meant to make sure that students understand and/or practice the concepts learned that day in class.  When students have lots of homework assignments, plus long-term assignments, the quality of work decreases.  There are nights I do the bare minimum of work because I have a big test, or skip something I don't understand when the purpose of homework is to have the time to figure out those difficult questions. I'm not improving or practicing my skills when I'm racing through the work, leaving a wrong answer because I know I don't have time to find the right one. What is the right answer for the homework situation...one so massive and complicated I can barely fit the whole story here? There's so much to say, so leave your comments below!
SHS Seniors Bound for Ghana
Details

Category: Schools
Published on

15 December 2009

This June, a group of up to 16 high school seniors and chaperones will travel to Accra, Ghana where they will spend 11 days helping Ghana's poorest fight malaria. The trip is being coordinated by Seth Evans, an English teacher at SHS with the support of the Scarsdale Schools Interdependence Institute, the Adakum Educational Foundation, SHS Senior Options, the Afya Foundation and the student run "Nothing But Nets" club.

Their work in Ghana will be to install treated mosquito nets in the homes of residents of Mallam, which is one of the poorest neighborhoods on the outskirts of Ghana.  Students will have the opportunity to meet the people who live in Mallam and work with children in a partner school in Accra. In addition to installing the nets, students will provide instruction on proper usage and health education.

Seniors who are selected to go on the trip will spend part of their Senior Options session preparing in numerous ways. They will select a Senior Options assignment here that relates to the work they will do in Ghana, and they will attend 2-hour weekly training sessions to learn in-depth about malaria, Ghana, 3rd world volunteer work, and other relevant issues.  If they wish to, they can also participate in making a film about the trip as part of a film institute run that will be run by Mr. Leong.

The trip will extend from June 11 – June 21. While in Ghana, the group will be housed in a guesthouse run by the Adakum Foundation.  In addition to their work, students will experience life in Ghana by participating in traditional and modern Ghanaian music and dance; going to soccer games, meeting with local and national dignitaries; visiting historic coastal forts used in the Atlantic slave trade; going to the beach in Accra; working with local news media; visiting a nearby rain forest preserve; and visiting Accra's extensive open markets to buy clothing, bead-work, traditional woodcarving, and other crafts. 

The cost of the trip is around $2,000 and financial aid is available.  Currently, Nothing but Nets, a student-run Ghana Club in the High School is raising the money that will pay for the mosquito nets and will help support trip participants whose families are in difficult financial circumstances. 

The motto for the project is Non Sibi, which translates as "not for oneself alone."  According to Seth Evans, "This project reflects our commitment to bringing that motto into action in a manner that provides substantive benefits to the people we serve, while also giving our students, a chance to learn, through the act of service, about themselves.

To learn more, go to the SHS website:
Does Affluence Guarantee Happiness?
Details

Category: Schools
Published on

14 December 2009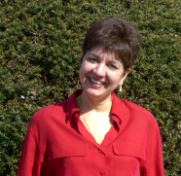 Does a life of affluence insure your child's happiness?  Our kids may be well fed, and well dressed, but what about their well being?  This was the subject of Dr. Suniya Luthar's presentation at the opening meeting of the Scarsdale High School PTA on Wednesday night September 23rd. Dr. Luthar has spent the last ten years studying teenager's attitudes and behaviors and comparing affluent children to those brought up with far fewer resources in the inner cities.  She has studied suburban children and affluent city-bred teens, high schoolers, middles schoolers as well as students on the East and West Coasts to determine their comparative levels of anxiety, depression, drug and alcohol abuse.
A Westchester resident, and the mother of an 18 year-old son and a 15 year-old daughter, Dr. Luthar has first-hand knowledge of the challenges we face raising healthy children and she brings her personal experience to her work. She has witnessed the peer pressure and academic pressure her own children face in a highly competitive environment and designed clinical studies to explore these issues.

The resulting data is fascinating and debunks many of the myths about what's best for our kids. The studies showed that overall, children raised in affluence (household income $125,000+) suffered from higher levels of anxiety and depression than their peers brought up in the inner cities.  In addition, the affluent children drank and used illicit drugs at higher rates than inner city kids.  When comparing girls versus boys, Dr. Luthar found that the affluent girls were experiencing even higher rates of anxiety, depression and substance abuse. Furthermore, it was not the "outsiders" who were taking drugs and drinking, but instead the data showed that the popular crowd and the athletes were among the prime abusers.

So why are kids anxious, depressed and trying to escape via drinking and drugs?  Dr. Luthar presented more data in an attempt to get at the root of our problems.  She compared parental expectations, the amount of time teens spent with their family and the amount of time they were unsupervised or left home alone.  She found that the affluent children spent more time engaged in sports, academics and art while the inner city students were volunteering and engaged in civic activities.  

Though Dr. Luthar could not identify a single factor that emerged to explain the variance in mental health between affluent and lower-income teens, she did surmise that isolation, perfectionism and peer pressure are leading causes of anxiety.  She also surmised that the ever-growing competition for spots in top colleges was also a contributing factor. She urged parents, teachers and administrators not to point fingers and blame, but to work together to address these issues.

Did the problems dissipate when the students went off to college? Not according to her data.  She found that among affluent college-aged students there was a higher incidence of prescription drug abuse and eating disorders than their less affluent peers.

In an effort to further examine these issues, Dr. Luthar is now studying the attitudes of mothers, to determine their levels of self-doubt, anxiety and personal authenticity. She is exploring how women feel about their different roles -- not only as mothers, but also as spouses, friends, workers (in and out of the home), individuals with various hopes and fears -- and how they cope with the challenge of balancing multiple roles.

She presented fascinating data that plotted a mother's level of education against her level of "personal authenticity" and found that the happiest group of mother's had a college education but that these levels decreased for mothers who held a master's degree or a doctorate.  She also examined the quality of a mother's marriage against her level of education and the same trend emerged.  If you would like to be a part of her study go to www.MomsAsPeople.com to learn more.  

What's next?  Dr. Luthar is currently planning a long-term study of student resilience and is selecting a community to examine.  Our own Scarsdale seniors may be her subjects!
John Klemme - Principal Scarsdale High School
Details

Category: Schools
Published on

15 December 2009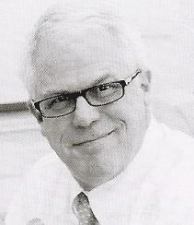 John Klemme, principal of Scarsdale High School has been with us for over ten years.  Here are his responses to questions posed by Scarsdale10583.com on the past, the present and the future of our school:

When did you start working at SHS and what was your background before coming here?
I became principal in 1998 after serving as a teacher of English and administrator in the Birmingham, Michigan school district.

What was your initial impression of the school and the community?

I remember being struck by the extraordinary achievement levels of the students here and the strong support for education in the community at large.

What was the first major challenge you faced as Principal of the school?

There was a suspension of a minority student who had been in a fight.  I quickly realized that I needed to handle the situation while communicating the fairness of the system.

Are the attitudes of students and parents different now than they were when you first started the job?

I think the college pressures that have accumulated over the past twelve years have heightened the stress levels of both students and parents.

What is the perception of Scarsdale High School statewide or nationally?

Scarsdale has always been regarded as a school district that does things differently and is not afraid to chart new territory in the interests of students.

What was one of the funniest things that ever happened at the school?

An advance team for President Clinton arranged to use our track field for his helicopter landing prior to a visit to Scarsdale.  As a courtesy, the team arranged for me to take two students to meet the President.  When he met them, he asked, "Are either of you planning to go to college?"  With 100% of our students going on for university study, I wondered if the President really knew where he was!  

How would you characterize the hiring scene for new teachers? Is the pool of qualified teachers larger or smaller than in previous years?

We are fortunate to be able to attract the very best teachers to Scarsdale.  There are subject areas in which locating highly qualified teachers can be a challenge—in science and math, for example.  

What are the major concerns of our teachers today?

I believe teachers are concerned, as we all are, about the workload on students.  We are at work on how best to address that problem.

Looking to the future, what changes, if any, do you expect to see in the curriculum in the next ten years?

We are completing our transition to an Advanced Topics curriculum for our most accelerated students.  Its purpose is to define courses of study that promote deeper, richer learning experiences.  As we continue our rollout of this program, I believe we will see similar efforts at all levels of instruction.

What issues will the high school face in the next few years?

School is a microcosm of society at large.  The issues of sustainability, ethnic and religious conflict, and war and peace will become increasingly important for students who will be adults in the 21st century

If community members have questions or concerns, what is the best way to reach you?

I can be reached through e-mail at jklemme@scarsdaleschools.org
Distinguished Alumni Honored
Details

Category: Schools
Published on

14 December 2009
The Scarsdale Distinguished Alumni of 2009 will be honored this Saturday, October 17th at 10:30 outside the cafeteria at Scarsdale High School. The public is invited to attend the event and light refreshments will be served. Below please find the bios of these twelve exceptional and accomplished honorees:
Charlie Alterman '93 -Orchestrator, Music Director and Conductor: Charlie Alterman discovered music early on and involved in high school and summer theater.
He attended Brown University and went on to become the musical director of the Williamstown Theater Festival.  Now he has received numerous awards for orchestrating Next to Normal and Almost Heaven: the Songs of John Denver.

Danielle Dreifuss Butin '81 - Founder and Executive Director of the AFYA Foundation.  The foundation partners with a network of donor hospitals, health organizations, corporations, and individual households for the collection of medical supplies that they send to Africa and other areas in need. Butin, started the Afya foundation in 2007 after a visit to Africa. She recognized the profound need for medical supplies in a country that had very little. Danielle collects medical supplies from hospitals in the New York area and sends them by container to Africa and the Caribbean. To date, she has sent 20 containers of supplies that would have ended up in United States landfills to Sierra Leone, Cape Verde, Haiti, Malawi and four to Rwanda. In two years of shipping, Afya has sent over $2,000,000 worth of supplies and has diverted over 600,000 pounds from landfill and medical waste incineration.

Nicole Eisenman '83 – Artist - Eisenman is a graduate of the Rhode Island School of Design and has an MFA in Painting.  She is a prolific artist whose work is in the permanent collection of the Museum of Modern Art and the Whitney Museum of American Art. 

David Feldshuh '61 – Physician and Dramatist --David Feldshuh attended Dartmouth College and later studied at the London Academy of Dramatic Arts.  He acted and directed at the Tyrone Guthrie Theater in Minneapolis and toured with Isaac Bashevis Singer.

At the age of thirty-two, Feldshuh decided to become a doctor, passing the necessary courses and becoming a certified emergency room physician and worked in the emergency room at Ithaca Hospital.  In addition he was appointed Director of Dramatic Arts at Cornell University and is the author of a Pulitzer nominated play, "Miss Evers Boys." 

Deborah Slaner Larkin '66 – Leader in Women's Sports -- LARKIN '66 –Slaner is the founder of the White House Project whose  goal is to advance women's leadership in all aspects of American life including the presidency. She served as that organization's Executive Officer for eight years.   At the same time, she was appointed by President Bill Clinton to the President's Council on Physical Fitness and Sports.  She also created National Girls and Women in Sports Day. 

Victoria Redel '76 – Writer, Poet and Professor - A graduate of Dartmouth College, Redel also earned a Masters in Fine Arts from Columbia University. She teaches at Sarah Lawrence College, and at the graduate writing program at Columbia University.  Among her works are a collection of short stories, two novels, and a collection of poetry.

Daniel Reingold '72 – Advocate for the elderly, CEO Hebrew Home for the Aged - Reingold received a bachelor's degree from Hobart College, a masters degree in social work from Columbia University and a law degree from Cardozo Law School. Since Reingold joined the Hebrew Home for the Aged twenty years ago he has done much to improve the facility and the lives of the residents who call it home. He built the state's first swimming pool designed for aquatic therapy as well as a comprehensive elder abuse shelter. In addition, The Hebrew Home for the Aged is classified with the IRS as a museum. It holds over 4,500 pieces of art including Ben Shahn, Matisse, Warhol, and Chagall. 

Elisabeth Rosenthal '74 – Journalist and Physician – Dr. Rosenthal attended Harvard College and Harvard Medical School. In 1998, "Libby" was assigned to the China desk by the New York Times.  From that  perspective she wrote long, detailed and thoughtful pieces on SARS and AIDS and was nominated for a Pulitzer Prize. 

Nancy Roth '54 Episcopal Minister, Musician, Dancer, Teacher and Writer -- Roth holds a BA in music from Oberlin College and a Masters Degree in Divinity from the General Theological Seminary. She is an ordained Episcopal Minister.  Today she travels widely as a retreat conductor and workshop leader, emphasizing "the relationship of Christian faith and ethics to environmental issues." Her most recent book, Grounded in Love, won the Nautilus Silver Award

Douglas Rushkoff '70 Documentarian, Author, and Teacher - Rushkoff earned his BA at Princeton University where he graduated Magna Cum Laude and then received a masters in fine arts in Directing from the California Institute for the Arts.  Today he teaches at the N.Y.U. Interactive Telecommunications Program.  He has written eleven books including How the World Became a Corporation And How To Take It Back. He has also produced documentaries including Life Inc. The Movie, and is now working on a new project Digital Nation, Life on the Virtual Frontier.

David Scobey '72 Historian, Rhodes Scholar, Professor - Scobey is a graduate of Yale University and Oxford University where he studied as a Rhodes Scholar.

After completing his award winning dissertation and teaching at Brandies University, David moved on to the University of Michigan where he was an Associate Professor of Architecture.  Presently he the Director of the Harvard Center for Community Partnerships and a professor of 19th century American History at Bates College.

Bob Wilber '45 Jazz Clarinetist and Saxophonist – Wilber has performed with Benny Goodman, Woody Herman and Eddie Condon, and produced a number of albums, the best known of which are Bob Wilber And His Jazz Band (1950), Spreading Joy1957), Bob Wilber and his All-Star Band  (1959) and The World's Greatest Jazz Band (1969)     He performed at the fifty year anniversary concert of Benny Goodman's famous 1938 recording.