Does Affluence Guarantee Happiness?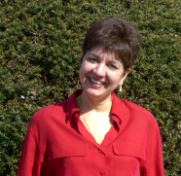 Does a life of affluence insure your child's happiness?  Our kids may be well fed, and well dressed, but what about their well being?  This was the subject of Dr. Suniya Luthar's presentation at the opening meeting of the Scarsdale High School PTA on Wednesday night September 23rd. Dr. Luthar has spent the last ten years studying teenager's attitudes and behaviors and comparing affluent children to those brought up with far fewer resources in the inner cities.  She has studied suburban children and affluent city-bred teens, high schoolers, middles schoolers as well as students on the East and West Coasts to determine their comparative levels of anxiety, depression, drug and alcohol abuse.
A Westchester resident, and the mother of an 18 year-old son and a 15 year-old daughter, Dr. Luthar has first-hand knowledge of the challenges we face raising healthy children and she brings her personal experience to her work. She has witnessed the peer pressure and academic pressure her own children face in a highly competitive environment and designed clinical studies to explore these issues.

The resulting data is fascinating and debunks many of the myths about what's best for our kids. The studies showed that overall, children raised in affluence (household income $125,000+) suffered from higher levels of anxiety and depression than their peers brought up in the inner cities.  In addition, the affluent children drank and used illicit drugs at higher rates than inner city kids.  When comparing girls versus boys, Dr. Luthar found that the affluent girls were experiencing even higher rates of anxiety, depression and substance abuse. Furthermore, it was not the "outsiders" who were taking drugs and drinking, but instead the data showed that the popular crowd and the athletes were among the prime abusers.

So why are kids anxious, depressed and trying to escape via drinking and drugs?  Dr. Luthar presented more data in an attempt to get at the root of our problems.  She compared parental expectations, the amount of time teens spent with their family and the amount of time they were unsupervised or left home alone.  She found that the affluent children spent more time engaged in sports, academics and art while the inner city students were volunteering and engaged in civic activities.  

Though Dr. Luthar could not identify a single factor that emerged to explain the variance in mental health between affluent and lower-income teens, she did surmise that isolation, perfectionism and peer pressure are leading causes of anxiety.  She also surmised that the ever-growing competition for spots in top colleges was also a contributing factor. She urged parents, teachers and administrators not to point fingers and blame, but to work together to address these issues.

Did the problems dissipate when the students went off to college? Not according to her data.  She found that among affluent college-aged students there was a higher incidence of prescription drug abuse and eating disorders than their less affluent peers.

In an effort to further examine these issues, Dr. Luthar is now studying the attitudes of mothers, to determine their levels of self-doubt, anxiety and personal authenticity. She is exploring how women feel about their different roles -- not only as mothers, but also as spouses, friends, workers (in and out of the home), individuals with various hopes and fears -- and how they cope with the challenge of balancing multiple roles.

She presented fascinating data that plotted a mother's level of education against her level of "personal authenticity" and found that the happiest group of mother's had a college education but that these levels decreased for mothers who held a master's degree or a doctorate.  She also examined the quality of a mother's marriage against her level of education and the same trend emerged.  If you would like to be a part of her study go to www.MomsAsPeople.com to learn more.  

What's next?  Dr. Luthar is currently planning a long-term study of student resilience and is selecting a community to examine.  Our own Scarsdale seniors may be her subjects!
Distinguished Alumni Honored
The Scarsdale Distinguished Alumni of 2009 will be honored this Saturday, October 17th at 10:30 outside the cafeteria at Scarsdale High School. The public is invited to attend the event and light refreshments will be served. Below please find the bios of these twelve exceptional and accomplished honorees:
Charlie Alterman '93 -Orchestrator, Music Director and Conductor: Charlie Alterman discovered music early on and involved in high school and summer theater.
He attended Brown University and went on to become the musical director of the Williamstown Theater Festival.  Now he has received numerous awards for orchestrating Next to Normal and Almost Heaven: the Songs of John Denver.

Danielle Dreifuss Butin '81 - Founder and Executive Director of the AFYA Foundation.  The foundation partners with a network of donor hospitals, health organizations, corporations, and individual households for the collection of medical supplies that they send to Africa and other areas in need. Butin, started the Afya foundation in 2007 after a visit to Africa. She recognized the profound need for medical supplies in a country that had very little. Danielle collects medical supplies from hospitals in the New York area and sends them by container to Africa and the Caribbean. To date, she has sent 20 containers of supplies that would have ended up in United States landfills to Sierra Leone, Cape Verde, Haiti, Malawi and four to Rwanda. In two years of shipping, Afya has sent over $2,000,000 worth of supplies and has diverted over 600,000 pounds from landfill and medical waste incineration.

Nicole Eisenman '83 – Artist - Eisenman is a graduate of the Rhode Island School of Design and has an MFA in Painting.  She is a prolific artist whose work is in the permanent collection of the Museum of Modern Art and the Whitney Museum of American Art. 

David Feldshuh '61 – Physician and Dramatist --David Feldshuh attended Dartmouth College and later studied at the London Academy of Dramatic Arts.  He acted and directed at the Tyrone Guthrie Theater in Minneapolis and toured with Isaac Bashevis Singer.

At the age of thirty-two, Feldshuh decided to become a doctor, passing the necessary courses and becoming a certified emergency room physician and worked in the emergency room at Ithaca Hospital.  In addition he was appointed Director of Dramatic Arts at Cornell University and is the author of a Pulitzer nominated play, "Miss Evers Boys." 

Deborah Slaner Larkin '66 – Leader in Women's Sports -- LARKIN '66 –Slaner is the founder of the White House Project whose  goal is to advance women's leadership in all aspects of American life including the presidency. She served as that organization's Executive Officer for eight years.   At the same time, she was appointed by President Bill Clinton to the President's Council on Physical Fitness and Sports.  She also created National Girls and Women in Sports Day. 

Victoria Redel '76 – Writer, Poet and Professor - A graduate of Dartmouth College, Redel also earned a Masters in Fine Arts from Columbia University. She teaches at Sarah Lawrence College, and at the graduate writing program at Columbia University.  Among her works are a collection of short stories, two novels, and a collection of poetry.

Daniel Reingold '72 – Advocate for the elderly, CEO Hebrew Home for the Aged - Reingold received a bachelor's degree from Hobart College, a masters degree in social work from Columbia University and a law degree from Cardozo Law School. Since Reingold joined the Hebrew Home for the Aged twenty years ago he has done much to improve the facility and the lives of the residents who call it home. He built the state's first swimming pool designed for aquatic therapy as well as a comprehensive elder abuse shelter. In addition, The Hebrew Home for the Aged is classified with the IRS as a museum. It holds over 4,500 pieces of art including Ben Shahn, Matisse, Warhol, and Chagall. 

Elisabeth Rosenthal '74 – Journalist and Physician – Dr. Rosenthal attended Harvard College and Harvard Medical School. In 1998, "Libby" was assigned to the China desk by the New York Times.  From that  perspective she wrote long, detailed and thoughtful pieces on SARS and AIDS and was nominated for a Pulitzer Prize. 

Nancy Roth '54 Episcopal Minister, Musician, Dancer, Teacher and Writer -- Roth holds a BA in music from Oberlin College and a Masters Degree in Divinity from the General Theological Seminary. She is an ordained Episcopal Minister.  Today she travels widely as a retreat conductor and workshop leader, emphasizing "the relationship of Christian faith and ethics to environmental issues." Her most recent book, Grounded in Love, won the Nautilus Silver Award

Douglas Rushkoff '70 Documentarian, Author, and Teacher - Rushkoff earned his BA at Princeton University where he graduated Magna Cum Laude and then received a masters in fine arts in Directing from the California Institute for the Arts.  Today he teaches at the N.Y.U. Interactive Telecommunications Program.  He has written eleven books including How the World Became a Corporation And How To Take It Back. He has also produced documentaries including Life Inc. The Movie, and is now working on a new project Digital Nation, Life on the Virtual Frontier.

David Scobey '72 Historian, Rhodes Scholar, Professor - Scobey is a graduate of Yale University and Oxford University where he studied as a Rhodes Scholar.

After completing his award winning dissertation and teaching at Brandies University, David moved on to the University of Michigan where he was an Associate Professor of Architecture.  Presently he the Director of the Harvard Center for Community Partnerships and a professor of 19th century American History at Bates College.

Bob Wilber '45 Jazz Clarinetist and Saxophonist – Wilber has performed with Benny Goodman, Woody Herman and Eddie Condon, and produced a number of albums, the best known of which are Bob Wilber And His Jazz Band (1950), Spreading Joy1957), Bob Wilber and his All-Star Band  (1959) and The World's Greatest Jazz Band (1969)     He performed at the fifty year anniversary concert of Benny Goodman's famous 1938 recording.
Incident on High School Trip - What Do You Think?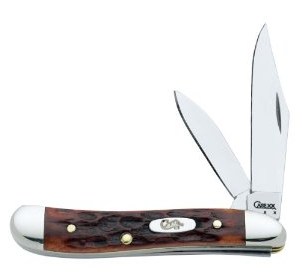 At a Junior Statesmen of America (JSA) conference two weekends ago, Mr. Klemme reported that several Scarsdale students were found with either beer or pocketknives. The students in possession of the pocketknives said they were purchased in anticipation of an upcoming camping trip. While only a few students were involved, the whole Scarsdale JSA chapter was asked to leave, and members were not permitted to participate in the second day of the conference. Investigations are currently ongoing and the club's involvement at futures conferences is being examined. Mr. Klemme and faculty advisor Ms. Seigrest are still deciding what disciplinary measures should be taken -- including "suspension, referral to [the school's] youth outreach workers for counseling, fairness hearings to determine future eligibility for sports and other club activities, and possible restitution to the parents of students who were not involved with the alcohol infraction," –all per Mr. Klemme's memo.

As news of the incident spread, though Mr. Klemme sent out an email to all parents of high students informing them of the events and the planned repercussions, some students were unaware of the activities of the JSA club. To clarify, Junior Statesmen of America attend conferences where they work together to solve issues that revolve around a certain theme chosen by the conference leaders. These themes might be politics, current events, or pop culture.

The students in possession of alcohol await fairness meetings to determine their fate. The student handbook says, "any student who has consumed alcohol … whether on or off school property, may be subject to the penalty of losing the privilege to participate in that club or team at Scarsdale." While the students were not caught consuming alcohol, but only possessing it, is it enough to get them kicked out of the club? Can they be denied membership in the club even if school rules require that all students be allowed to join any club? Furthermore, do all club trips need to be re-evaluated to see if these trips are really productive in achieving what they are offering?

Leave your comments below!
Should Junior Olympics Be Cancelled?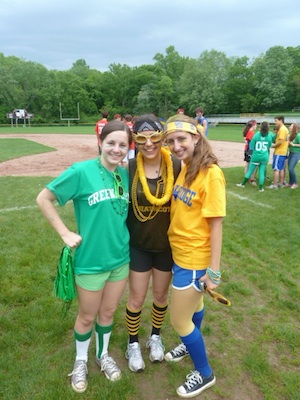 In the last edition of the Maroon, they ran a small editorial describing the possibility that Junior Olympics might be cancelled due to the mischievous behavior that goes on the night before. It caused quite a stir among students, especially juniors who responded with outrage.  The junior class government, along with their faculty advisors, is trying to plan safe activities leading up to the games.
While the article sparked fury among students, Mr. Klemme decided it was important to evaluate the success of the games after the trouble has escalated over the past few years – from egging and keying cars to jumping on speeding cars.  While some students argue nothing truly awful has happened, Mr. Klemme asked if we had to wait for someone to get killed to stop Junior Olympics. While most students think what happens the night before it is not the school's business because it's not on school grounds, the school cannot in good conscience endorse an activity where such behavior occurs, whether it is on or off school property.

Another issue is that several students showed up to school on the day of Junior Olympics intoxicated.  If Junior Olympics continues, all students will probably have to take a Breathalyzer test before participating in the games. Most students are angry because only a handful of kids are truly misbehaving which could ruin a highlight of junior year for everyone. While juniors this year say they will be better than the past nine grades, others admit that if they were to have Junior Olympics kids would still get into the same kind of trouble.  

The junior class faculty advisors met with the administration last Thursday to decide whether they would have Junior Olympics or not. It seems that the games will be cancelled for this year and in all subsequent years, although the final decision is not official. There doesn't seem to be an activity that the school can host the night before that kids will go to instead of engaging in malicious behavior.  It's a shame that a small group of kids who got out of hand every year have to ruin it for all the years to come. The Olympics themselves are truly fun and enjoyable, and it is a great opportunity to reunite with your friends from elementary school. While the Junior Olympics was a great way for juniors to rejoice as their particularly rough school year comes to a close, the school doesn't seem to have a choice because they can't think of a way to effectively eliminate the problems that arise the night before.
What do you think? Enter your comments below!
Melissa Tucker is a sophomore at Scarsdale High School
Vote Today!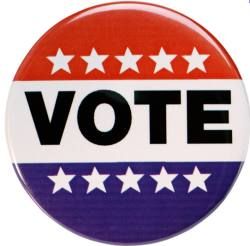 The election for the School Board Nominating Committee is today, Wednesday January 6th at the Scarsdale Middle School from 7 am - 9 am and 2 pm - 9 pm. To be eligible to vote you must be a U.S. citizen, 18 or older who has lived in the district for 30 days prior to the election. In addition to voting for two candidates from each of the five areas of Scarsdale, voters will also be asked to vote on the adoption of changes to he SBNC Resolution.  Those changes can be viewed at www.scarsdalesbnc.com

Below are the names of the candidates from each district.  Mark your calendars and remember to vote:

EDGEWOOD CANDIDATES – Vote for up to 2

SHOSHANA BEDERMAN, 6 Montgomery Road; Attorney; Susan E. Wagner HS; New York Univ. BA, Cardozo School of Law, JD. Resident for 13 yrs. Children: 15 & 13. CIVIC ACTIVITIES: Edgewood Pizza Committee '05-'06; Advisory Council on Youth; Chairperson of the Israel Committee @ WRT '05 to present; Teacher – Special Needs tutor at WRT '00-present; Board member of Jewish National Fund and Education Specialist '05 - present; Debate team volunteer @ SHS '08- currently; College & Career Center Office volunteer @SHS

MELPO FITE, 44 Taunton Road; Wellesley College. BA; Columbia University MS. Resident for 21 yrs. Children: 19, 17 & 12. CIVIC ACTIVITIES: Scarsdale Teen Center Secretary '08-Present; Crane Berkley Neighborhood Association, VP '08 – Present; Scarsdale League of Women Voters, Corresp. Secretary '07-'09; Scarsdale PT Council Secretary '03-'05; Scarsdale Task Force on Drugs & Alcohol, Co-President '05-'07; Edgewood PTA President '02-'03; Junior League of Central Westchester Membership VP.

JEFF OLENDER, 14 Sprague Road; Educator; The City College, BS-Biology;  Manhattan College, MS-Special Education; School Admin-Manhattan College. Resident for 6 yrs. Children 9 & 6. CIVIC ACTIVITIES: Member Arthur Manor Neighborhood Association, Member Edgewood Athletic Association, Assistant Coach Girls Softball

WILLIAM PENNY, 10 Forest Lane; Attorney; BA Williams College; MA Spanish Middlebury College; EdD Stanford University; JD Pace University. Resident for 31 yrs. Children 2 adult. CIVIC ACTIVITIES: Former member of SBNC; Former Chairman Scarsdale Town Republican Committee; Former member TVCC – Chair Education Committee; Former Deacon – Elder Hitchcock Presbyterian Church; Member Fox Meadow Tennis Club.

FOX MEADOW CANDIDATES – Vote for up to 2

NINA CANNON, 79 Hampton Road; Retired Corp. Attorney; Dickinson College BA; Duke Law School JD. Resident for 17 yrs. Children 17, 15 and 13. CIVIC ACTIVITIES: Scarsdale League of Women Voters (Head of Environment Committee); Member Riverkeeper; Headed Independent Effort to Prevent the Relicensing of the Indian Point Nuclear Facility; Member of the Fox Meadow Neighborhood Association; Scarsdale High School PTA (Summer Programs Fair Committee); Volunteer at The New Rochelle Humane Society

JANET KORINS, 49 Ogden Road; Attorney; Scarsdale High School; Harvard College AB, Harvard Law School JD. Resident for 10 yrs. Children 10 and 13. CIVIC ACTIVITIES: Westchester Reform Temple (Trustee, Religious School Board Co-Chair); Harvard Club of Westchester (Board of Governors); Hoff-Barthelson Music School (Trustee); PTA Volunteer (Fox Meadow and SMS); Girl Scout Leader; Member Scarsdale Forum  (TVCCEF)

PETER ZURKOW, 6 Rectory Lane; Investment Manager; Harvard AB, 1975 - Syracuse JD 1978. Resident for 12 yrs. Children 16, 12 and 10. CIVIC ACTIVITIES: Coaching Rec Sports, Village Technology Advisory Committee, Learning to Look; Exec. Comm., UJA-NY Federation (Wall Street); DARE Committee; Bet Am Shalom; Quaker Ridge GC (Board); Scarsdale Youth Hockey Board

GREENACRES CANDIDATES – Vote for up to 2

WAYNE AARON, 26 Oxford Road; Attorney; Tufts University, BS; Hofstra University School of Law, JD. Resident for 3.5 yrs. Children Twins – 6 yrs. CIVIC ACTIVITIES: Temple Israel Center, Nursery School Board Member ('07-'08); Temple Israel Center, Religious School Board Member ('08-'09); Member, Securities Industry and Financial Markets Association

HAL ABRAHAMS, 4 Fountain Terrace; Podiatrist; Martin Van Buren High School-Queens, NY; SUNY @ Albany; New York College of Podiatry. Resident for 7 yrs. Children 9yrs;  CIVIC ACTIVITIES: Scarsdale Little League manager-5 yrs; Cub Scouts

BARBARA CLAPMAN, 3 Valley Road; Barnard College, BA; Sarah Lawrence College, MSci in Teaching; Resident 32 years; Children: 2 Adult. CIVIC ACTIVITIES: Board of the Scarsdale Adult School, Friends of the Scarsdale Parks, Youth Employment Service. PTA & PT Council: Editor Greenacres Gazette; Cultural Arts Committee; Environment Committee; League of Women Voters Chair Environment Committee; member Conservation Advisory Committee (CAC); President Youth Employment Service.

ERIN FOSTER, 43 Walworth Ave; Dartmouth College, BA;  University of Texas at Austin, Master of Library and Information Science; New York University, Master of Arts in Education. Resident for 8 yrs. Children 14 and Twins 11. CIVIC ACTIVITIES: Greenacres PTA, '01-'09; Chaired Greenacres Gazette; school directory; school photos; Community Unitarian Church of White Plains, member Religious Education Council '07-'09, co-chair '08-'09. Friends of the Scarsdale Library Board, '05-'09, secretary '08. Girl Scout volunteer award '07.

HEATHCOTE CANDIDATES – Vote for up to 2

RANDI ROSSIGNOL, 76 Secor Road; B.S. Biology, Syracuse University. Resident for 16 yrs. Children 17,SHS Graduate.
CIVIC ACTIVITIES - STC Board Voter Registration; Heathcote PTA volunteer; SHS Career Counseling Center volunteer; Teen Center Board Member

VIVIAN SKLAR, 97 Catherine Road; BS University of Florida, JD Stetson University. Resident for 7 yrs. Children 10 and 7. CIVIC ACTIVITIES: Active PTA participant at Heathcote School, 5th Grade Coordinator Heathcote, Religious School Board Westchester Reform Temple, UJA Chairperson - Israel Lecture Series, Committee member UJA Scarsdale Womens Campaign

JONATHAN TAMIR, 96 Secor Rd; BS, Biomedical Engineering, Johns Hopkins University, MBA, Healthcare Administration & Marketing, Wharton School, University of Pennsylvania. Resident for 6 yrs. Children 13, 12 and 9. CIVIC ACTIVITIES: Ethics Board; Leader, Wharton Healthcare Alumni International Volunteer Experience, Quilmes, Argentina; Board member, Community Health Institute Advisory Board; Sponsor, Russian Resettlement Program; Big Brother, Jewish Children's and Family Services

MINDY TUCKER, 8 Seneca Rd; BA, University of Pennsylvania, MS Albert Einstein College of Medicine. Resident for 15 yrs. Children 17 and 15. CIVIC ACTIVITIES: Member Compact Team for SHS, College and Career Center volunteer, Heathcote Fifth Grade Committee Co-Chair, Learning to Look Co-Chair, Rec Soccer Coach, Rec Tennis Coach
QUAKER RIDGE – Vote for up to 2

JONATHAN BIRENBAUM, 29 Wildwood Road; Attorney; Colgate Univ. AB; Albany Law School of Union University - J.D.. Resident for 9 years. Children 14 and 13. CIVIC ACTIVITIES: Member Westchester Reform Temple - Member of Special Needs Children Task Force
JONATHAN BRADLOW, 26 Ridgedale Road; BA Earlham College Richmond (Biochemistry), MD Albert Einstein College of Medicine Bronx, NY., Graduate Research Fellow Oak Ridge National Lab Oak Ridge TN. Intern/Resident Mount Sinai Medical Center NYC, NY.  Fellow in Cardiovascular Diseases Montefiore Medical Center Bronx, NY. President of the Medical Staff Montefiore Medical Center - Albert Einstein College of Medicine.  Board Certified in Internal Medicine and Cardiovascular Disease. Resident for 7 yrs. Children 11 & 8. CIVIC ACTIVITIES: Active in PTA re: QR Bond Project, Parent Committee for Principal Search, Lieutenant Scarsdale Volunteer Fire Company 3, UJA Montefiore Committee Member; Past member of NYC Democratic county Committee '84-'00 (Elected position)
JEFF ELSNER, 9 Marbourne Drive, Mamaroneck; University of Rochester, BA; NYU Stern School, MBA;  Resident for 16 yrs. Children: 18 & 16. CIVIC ACTIVITIES: Coached soccer and softball
ANGELA MANSON, 29 Doris Lane; BA Hamilton College. Resident for 14 yrs. Children 14, 12 and 6. CIVIC ACTIVITIES: Scarsdale League of Women Voters, School Budget Committee; Junior League of Central Westchester, Nominating Committee; Quaker Ridge PTA, Class Parent   Past: Quaker Ridge PTA, President '07-'08; PT Council Programming Co-Chair '08-'09; PT Council Young Writer's Conference Co-Chair '04 and '05; Westchester Jewish Community Services Support Group Facilitator '96-'08
LORI PARKS, 30 Swarthmore Rd; Edgemont High School and Barnard College. Resident for 12 yrs. Children 15 and 13. CIVIC ACTIVITIES: Interfaith Food Pantry; Corresponding Secretary of the West Quaker Ridge Assoc.; 2nd Vice President of the West Quaker Ridge Assoc.; Quaker Ridge PTA