Alternative School Students Meet the Working World
Details

Category: Schools
Published on

27 January 2010
Some may believe that a January of internships for Scarsdale Alternative School students means an extra month off from school. However, the reality is that A-school students learn just as much and work as hard as their friends in the traditional High School program; they just do it differently.

Founded in 1973, the SAS internship program is one of the oldest high school internship programs in the country. In January, all Alternative School classes are excused to allow students to pursue an internship. In addition to an internship, most students continue to take a few courses at SHS and participate in winter after-school sports, which can sometimes make scheduling and transportation difficult. Students travel throughout Westchester, New York City, and even sometimes abroad to intern at a company or organization of their interest. This year, SAS is represented throughout the city and Westchester. Teenagers who were students just four weeks ago are now doctors, lawyers, realtors, interior designers, animal trainers, musicians, journalists, teachers, and politicians. Here is a sampling of experiences of just a few Scarsdale Alternative School students.

Junior Ryan Marx is working at Tommy Boy Records, an independent record label that focuses on hip-hop and dance music. Ryan's main task this month is to research hundreds of different artists that are competing in the record company's New Music Seminar Contest. He says, "My job is pretty stressful knowing that the lives of many young artists are in my hands." Ryan has learned many new computer skills including how to create large quantities of labeled CDs. Also, working with the CEO of the label, Tom Silverman, has been one of Ryan's favorite parts of the job. "So far, it has been a great learning experience and a great introduction to the music business."

Senior Rachel Weinstock is working at the New York State Supreme Court in downtown Manhattan under the sponsorship of Judge Judith Gische, a civil court judge. Rachel is having an unbelievable experience. She has witnessed what goes on behind the scenes of the courtroom and attended various conferences. She has also observed two other judges preside over their courtrooms as well as a jury selection. Rachel loves the fact that her co-workers treat her as if she were a professional. She enjoys learning the ins and outs of the judicial system and finds it interesting to see why people are suing each other. Rachel says, "I like the job a lot and I am really going to miss it."

Sophomore Jake Bank is interning with Coach S.W. at Fox Meadow Elementary School. He helps by making lesson plans, teaching classes, and doing demonstrations for the students. The gym classes are currently playing volleyball so Jake has introduced the kids to the over hand serve, forearm pass, and set. Jake has also had the opportunity to instruct classes on his own with only the supervision of an aide. Jake has found teaching to be challenging and fun and has enjoyed working with young children. He feels truly appreciated by Coach S.W. and the students.


Interning at L'Oreal is sophomore Claire D'Silva. Primarily in the marketing department, Claire has had the opportunity to work with both the Kerastase and Shu Uermura brands. Her main tasks are doing research on using social media as a marketing tool and meeting with various offices to compare the two brands. Claire's main project is an hour-long presentation about what she learned through her research and some of her ideas for the company. She shared her work with the President and Vice President of Marketing for the two brands as well as the head marketers. Claire says, "It has been a great experience and I love it. This internship has given me the opportunity to apply many of the things I learned in school to a real life setting. I feel like I have become more independent, especially when navigating the city and subway system by myself."

Senior Matt Jacobs is interning with Joan Frederick, one of Houlihan Lawrence's foremost real estate agents. Matt has learned what to look for when buying and selling a house, how to relate to customers involved with a transaction, and many other aspects of the business. He also enjoyed meeting with potential clients in their homes. Matt says "It has been a great opportunity to learn about something I knew nothing about. Although at times I do some busy work, I feel it is essential to understanding what a first job is like and well worth my time considering the valuable knowledge I gain during the more active times. As a senior, this is my final A-School internship and I feel I have learned a lot about myself and what kind of work is I find to be most enjoyable."

The SAS internship program gives students a taste of the real world. In order to get their assignment, the students have to contact prospective sponsors, schedule interviews, and act like mature professionals. Many students learn how to navigate the city and transportation systems and have to travel by themselves. Sometimes real life issues affect the internship. For instance, last year a student could not complete his internship at a Wall Street firm due to the financial crisis; and a student who wished to work in the theatre found that many Broadway shows had closed. Furthermore, SAS students get to witness the consequences of being late in the "real world," and how being assertive can really make a difference in their work experience.

The January internship is a staple of the Alternative School curriculum, and has provided memorable experiences for generations of students.
Scarsdale Raiders Basketball Team Registers Two Wins
Details

Category: Schools
Published on

24 January 2010
The Scarsdale Raiders boys varsity basketball team had a winning weekend, beating Saunders 55-42 on Friday and Byram Hills with a score of 55-46 on Saturday. The team is now 7-6 for the season. Since Saturday was Breast Cancer Awareness night, the boys pitched in and wore pink laces on their sneakers. Sophomore photographer Dana Salzman covered both evenings and here are photos of the games.
Community Debates Scardale School Budget
Details

Category: Schools
Published on

14 January 2010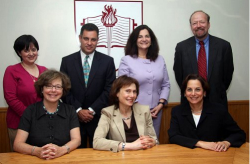 The Scarsdale School Board and administration were met by an impassioned group of local citizens at the first Community Budget Session held on Wednesday night 1/11.
In his opening remarks, Superintendent Michael McGill updated the group on developments since the fall, when the community was invited to working budget sessions.

At that time, we were told that if all of the 2009-2010 programming stayed in place, an 8% increase in the budget would be needed to fund the 2010-2011 budget.  Of this increase, 2.5% included our district's mandated payment to the N.Y.S. Teacher's Retirement Fund, a number over which we have no control.  Last night, McGill was able to report better news on the proposed increase.  It is now down to a 4% increase in the school budget that will mean a 5% tax increase to residents.  The reduction was accomplished despite the loss of $1.1 million in STAR payments due to the district by N.Y.S., which has been delayed by the state.

The district plans to use their fund balance, $900,000 in savings in operating expenses from the current year, a surplus from the self-insured health plan and a surplus from energy savings to fund next year's budget. They also plan to reduce the size of the payroll through teacher retirements and attrition.

The community turned out in force – some to protect programs they feared would be cut, and others to urge the Board to tighten their belt in light of the current economic climate.

Residents took their turns addressing the Board at the microphone and many made emotional pleas.  Rita Piazza of Woods Lane told the Board that she reviews budgets and pension plans for a living and said, "Everyone is hurting." As 80% of the school budget is salaries, she asked for a close examination of district salaries and benefits.  Michael Ludwig of Mamaroneck said that he had taken a salary cut and asked the Board to scrutinize their options and consider cutting faculty training programs such as the Scarsdale Teacher's Institute. 

Ann Fraser, President to the Scarsdale Friends of Music and the Arts reminded the community of the importance of all the arts in a Scarsdale education and advocated support for art, music, and drama programs for students of all ages.  Speaking for CHILD, Dr. Shaila Setty asked the Board not to further disadvantage children who are already disadvantaged by cutting funds for children with special needs and Gail Leone, speaking for the Maroon and White spoke for the value of our sports programs and asked the Board not to reduce funding for athletics. A large contingent from the Scarsdale Teen Center was on hand to ask that funding be maintained for the Center, as it is a safe, drug and alcohol-free environment that stays open during weekends and holidays to give teens a place to meet.

However, the latter half of the meeting was dominated by those who believed the budget had grown to large.  Emily Stern of Heathcote Road said, "In a budget of $131 million dollars there must be things we can cut." She asked the Board to quantify the value of programs so that the community could help in the decision-making process.  David Burden of Marbourne Drive contended that there is "no evidence that spending the most money guarantees the best education," and also stated that high real estate taxes were driving away diversity as only the elite could afford to live in Scarsdale.

John Bensche, representing the TVCC education committee said that his committee was divided on their views on the school budget and read comments both for and against school spending. He suggested that the school do away with five-year employment contracts, eliminate administration positions that have been recently added and ask teachers with out-of-district children who attend the Scarsdale schools to pay 50% of their tuition.  Howard Shire of Brewster Road had attended the fall budget sessions and said that his group was unanimous in their opinion that out-of-district students should pay tuition to attend.

The recession has "hurt the Hirsh family", according to Scott Hirsh of Pinecrest Road who lost his job a year ago, and returned to work nine months later at half of his original compensation.  He urged the Board to teach our children fiscal responsibility and "to stop coming up with excuses." He got a big hand from the group.

Steve Greenberg of Fox Meadow Road told the Board that they were "good at educating, not at cost-cutting" and advised them to interview a new attorney and speak to representatives from members of the Boards of other districts in the area to get new ideas. He also asked for a five-year plan.  Echoing his sentiments, Debbie Wolleman of Innes Road asked if the Board had spoken to representatives from other districts and told the group that teachers in Mamaroneck had agreed to teach free for one day of the school year and increase their contribution to their healthcare plan.

Though McGill and the Board did not want to spend time answering each question, they did address a few of the issues raised at the meeting.  For one, Scarsdale teachers currently contribute 20% of the cost of their health care insurance, which is more than teachers in Mamaroneck pay. Barbara Kemp, School Board President assured the audience that they meet regularly with representatives from other districts and she promised to provide more data at upcoming meetings.  Last she said that the Board is having open conversations with Scarsdale teachers about the budget but could not release specifics at this time.

Another community budget discussion will be held on Wednesday January 20th from 10 am – 12 noon at the Girl Scout House on Wayside Lane and residents are invited to share their views. To register to attend, email Lois Rehm at lrehm@scarsdaleschools.org.
Cheerleading Competition Rocks
Details

Category: Schools
Published on

18 January 2010
The SHS gymnasium was rocking at deafening decibels on Saturday 1/16 when the Scarsdale Cheerleaders hosted their fifth annual cheerleading competition. Imagine hundreds of pumped teens dancing, singing and doing hand gestures in unison to the song YMCA and you'll get an idea of the energy level in the room.

Just a few weeks ago, the Varsity Cheerleaders feared they would not have the funds to attend the national championship in Florida on February 13-14. The team qualified for the nationals for their ninth straight year, but did not have the money to make the trip. That all changed with the tournament. Industrious team members, parents and their coaches all worked together to produce the largest cheerleading competition in Scarsdale's history – with 38 teams in attendance.

The day began with a cheering team of girls in kindergarten through second grade, three teams of 3rd and 4th graders and another of 5th through 8th graders. Four modified teams from Putnam Valley, Eastchester, St. Francis Xavier and St. Theresa's participated followed by a competition of eight JV teams. In the afternoon the varsity teams competition opened with an exhibition from the Scarsdale team, and featured teams from Westchester, the Bronx, Putnam and Rockland.

Since ten seniors graduated last year, this year's Scarsdale Varsity team is young – including many talented freshman and sophomores. As the Scarsdale team does not compete at their home tournament, they were not in uniform but wore T-shirts that said, "It's not the glitz of the uniform that matters but the spirit that shines within. With pink ribbon in their hair, they looked adorable.

The cheering routines were impressive and included athletic feats such as the pike jump, the basket toss, and the rewind twist. Girls were tossed high in the air and landed smoothly on their team members' shoulders. Flips, rolls and energetic floor routines made for great watching from the stands. The New Rochelle team won in the modified category, St. Catharine's took first in Junior Varsity, Eastchester came out on top for the Small Varsity competition and Lakeland was the Large Varsity winner.

Entrance fees from the tournament, as well as revenues from the ads in the program and from snacks sold that day all yielded enough to send the girls on their way to Florida. Congratulations to coaches Stacy Monteiro, Ivy Linares and Danielle Tancredi, team members and parents on a terrific event and another successful season for Scarsdale.

In the words of parent Tim Doyle, "today was a special day for the Scarsdale Raider cheerleaders! This included arriving promptly at 7:15 am this morning and hosting more than 1,000 people at the High School. More then 40 teams competed for trophies. Watching our girls in this day-long cheer extravaganza in our school gymnasium is spectacular. A huge thanks goes to all the vendors who donated their goods and the businesses who advertised in our Ad Journal.

Thank you to the Coaches, Stacy, Danielle, and Ivy plus all those parent who donated their day helping out. A special thanks to those Senior Moms who will be missed! Oh YEAH, let's not forget your going to Nationals!!!!!!!! Were so proud of you girls. GOOD LUCK AT NATIONALS!!!!"
Pricipal Heller Retires from the Greenville Elementary School
Details

Category: Schools
Published on

13 January 2010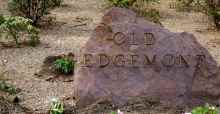 At Edgemont's Board of Education meeting on January 12, the sudden retirement of Greenville Elementary School's Principal Marc Heller was addressed; however, no explanation was given for his decision.

Superintendent Taddiken stated that out of respect for Principal Heller she forwarded his letter, with his words, to the parents of Greenville students along with her own cover letter. While Heller's letter provided no explanation for his retirement, his letter stated: "the experience of being Principal of Greenville School will serve me well as I face new professional roads and challenges ahead. Many of you may have realized that there is no libretto to our career paths: uncertainty is a fact of human life." After being asked if Heller was working outside of the district, Taddiken said: "I do not believe Marc is working elsewhere right now, and I really can't add anything to what Marc wrote in his letter regarding his retirement." She said it was for "personal" reasons and was unaware of reasons beyond that.

In Tuesday night's meeting, Taddiken focused on transition plans for the Greenville school. She recommended that the Board approve Edgemont Junior-Senior High School Assistant Principal Jennifer Allen as an Interim Principal for Greenville and that Edgemont's Instructional Technology Specialist Michael Curtain fill Allen's Assistant Principal responsibilities at the Junior-Senior High School. This raised concerns from parents, as Curtain is the only technology instructor for all three schools in the district. Taddiken, however, assured parents that other administrative staff would help support Curtain, so he could continue his responsibilities as the district's technology instructor.

In her letter to Greenville parents, Taddiken wrote that she planned to hold several forums with community members, so they had the opportunity to voice "thoughts about the qualities that [they] deem essential for the next Greenville Principal." She reiterated several times throughout the meeting that it was Edgemont tradition to do a comprehensive search for the best person, which would include input from the community along the way. Taddiken said she planned to post advertisements in the New York Times, local newspapers, and several education publications this month. When asked if she had a deadline for the search, she said that she would ideally like to have the appointment made effective July 1, 2010, but that is not a "hard fast date. I'm willing to wait two extra weeks, or so, for the best person."

One member of the community voiced concern that changes in the budget could render Edgemont unable to attract quality candidates. Taddiken assured the community that "despite the state aid currently being withheld from all districts, Edgemont is the kind of place that attracts the best people." She continued, "I do think we're in the position to attract quality candidates."

One parent asked whether there was anyone within the district being considered for the position. Taddiken responded that the only condition necessary for the position was a certification in school building leadership.

Despite the lack of explanation for Heller's retirement, both Taddiken and parents focused the discussion on the transition period and the future at Greenville school. Taddiken encouraged community members to be involved in the search for a new principal and again reminded parents that it is Edgemont tradition for the whole community to be involved in the search.

Taddiken concluded her thoughts on the issue by telling parents "I'm thrilled to have Jennifer fill in; the school couldn't be in better hands with the assurance we're in good shape over here [at the high school]."
Rebecca Greenberg is a graduate of Scardale High School where she was the News Editor of the Maroon.  She is currently a senior at the N.Y.U. School of Arts and Sciences and upon her graduation plans to pursue a career in politics.