Vote Today!
Details

Category: Schools
Published on

14 December 2009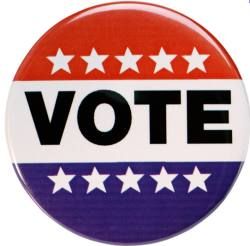 The election for the School Board Nominating Committee is today, Wednesday January 6th at the Scarsdale Middle School from 7 am - 9 am and 2 pm - 9 pm. To be eligible to vote you must be a U.S. citizen, 18 or older who has lived in the district for 30 days prior to the election. In addition to voting for two candidates from each of the five areas of Scarsdale, voters will also be asked to vote on the adoption of changes to he SBNC Resolution.  Those changes can be viewed at www.scarsdalesbnc.com

Below are the names of the candidates from each district.  Mark your calendars and remember to vote:

EDGEWOOD CANDIDATES – Vote for up to 2

SHOSHANA BEDERMAN, 6 Montgomery Road; Attorney; Susan E. Wagner HS; New York Univ. BA, Cardozo School of Law, JD. Resident for 13 yrs. Children: 15 & 13. CIVIC ACTIVITIES: Edgewood Pizza Committee '05-'06; Advisory Council on Youth; Chairperson of the Israel Committee @ WRT '05 to present; Teacher – Special Needs tutor at WRT '00-present; Board member of Jewish National Fund and Education Specialist '05 - present; Debate team volunteer @ SHS '08- currently; College & Career Center Office volunteer @SHS

MELPO FITE, 44 Taunton Road; Wellesley College. BA; Columbia University MS. Resident for 21 yrs. Children: 19, 17 & 12. CIVIC ACTIVITIES: Scarsdale Teen Center Secretary '08-Present; Crane Berkley Neighborhood Association, VP '08 – Present; Scarsdale League of Women Voters, Corresp. Secretary '07-'09; Scarsdale PT Council Secretary '03-'05; Scarsdale Task Force on Drugs & Alcohol, Co-President '05-'07; Edgewood PTA President '02-'03; Junior League of Central Westchester Membership VP.

JEFF OLENDER, 14 Sprague Road; Educator; The City College, BS-Biology;  Manhattan College, MS-Special Education; School Admin-Manhattan College. Resident for 6 yrs. Children 9 & 6. CIVIC ACTIVITIES: Member Arthur Manor Neighborhood Association, Member Edgewood Athletic Association, Assistant Coach Girls Softball

WILLIAM PENNY, 10 Forest Lane; Attorney; BA Williams College; MA Spanish Middlebury College; EdD Stanford University; JD Pace University. Resident for 31 yrs. Children 2 adult. CIVIC ACTIVITIES: Former member of SBNC; Former Chairman Scarsdale Town Republican Committee; Former member TVCC – Chair Education Committee; Former Deacon – Elder Hitchcock Presbyterian Church; Member Fox Meadow Tennis Club.

FOX MEADOW CANDIDATES – Vote for up to 2

NINA CANNON, 79 Hampton Road; Retired Corp. Attorney; Dickinson College BA; Duke Law School JD. Resident for 17 yrs. Children 17, 15 and 13. CIVIC ACTIVITIES: Scarsdale League of Women Voters (Head of Environment Committee); Member Riverkeeper; Headed Independent Effort to Prevent the Relicensing of the Indian Point Nuclear Facility; Member of the Fox Meadow Neighborhood Association; Scarsdale High School PTA (Summer Programs Fair Committee); Volunteer at The New Rochelle Humane Society

JANET KORINS, 49 Ogden Road; Attorney; Scarsdale High School; Harvard College AB, Harvard Law School JD. Resident for 10 yrs. Children 10 and 13. CIVIC ACTIVITIES: Westchester Reform Temple (Trustee, Religious School Board Co-Chair); Harvard Club of Westchester (Board of Governors); Hoff-Barthelson Music School (Trustee); PTA Volunteer (Fox Meadow and SMS); Girl Scout Leader; Member Scarsdale Forum  (TVCCEF)

PETER ZURKOW, 6 Rectory Lane; Investment Manager; Harvard AB, 1975 - Syracuse JD 1978. Resident for 12 yrs. Children 16, 12 and 10. CIVIC ACTIVITIES: Coaching Rec Sports, Village Technology Advisory Committee, Learning to Look; Exec. Comm., UJA-NY Federation (Wall Street); DARE Committee; Bet Am Shalom; Quaker Ridge GC (Board); Scarsdale Youth Hockey Board

GREENACRES CANDIDATES – Vote for up to 2

WAYNE AARON, 26 Oxford Road; Attorney; Tufts University, BS; Hofstra University School of Law, JD. Resident for 3.5 yrs. Children Twins – 6 yrs. CIVIC ACTIVITIES: Temple Israel Center, Nursery School Board Member ('07-'08); Temple Israel Center, Religious School Board Member ('08-'09); Member, Securities Industry and Financial Markets Association

HAL ABRAHAMS, 4 Fountain Terrace; Podiatrist; Martin Van Buren High School-Queens, NY; SUNY @ Albany; New York College of Podiatry. Resident for 7 yrs. Children 9yrs;  CIVIC ACTIVITIES: Scarsdale Little League manager-5 yrs; Cub Scouts

BARBARA CLAPMAN, 3 Valley Road; Barnard College, BA; Sarah Lawrence College, MSci in Teaching; Resident 32 years; Children: 2 Adult. CIVIC ACTIVITIES: Board of the Scarsdale Adult School, Friends of the Scarsdale Parks, Youth Employment Service. PTA & PT Council: Editor Greenacres Gazette; Cultural Arts Committee; Environment Committee; League of Women Voters Chair Environment Committee; member Conservation Advisory Committee (CAC); President Youth Employment Service.

ERIN FOSTER, 43 Walworth Ave; Dartmouth College, BA;  University of Texas at Austin, Master of Library and Information Science; New York University, Master of Arts in Education. Resident for 8 yrs. Children 14 and Twins 11. CIVIC ACTIVITIES: Greenacres PTA, '01-'09; Chaired Greenacres Gazette; school directory; school photos; Community Unitarian Church of White Plains, member Religious Education Council '07-'09, co-chair '08-'09. Friends of the Scarsdale Library Board, '05-'09, secretary '08. Girl Scout volunteer award '07.

HEATHCOTE CANDIDATES – Vote for up to 2

RANDI ROSSIGNOL, 76 Secor Road; B.S. Biology, Syracuse University. Resident for 16 yrs. Children 17,SHS Graduate.
CIVIC ACTIVITIES - STC Board Voter Registration; Heathcote PTA volunteer; SHS Career Counseling Center volunteer; Teen Center Board Member

VIVIAN SKLAR, 97 Catherine Road; BS University of Florida, JD Stetson University. Resident for 7 yrs. Children 10 and 7. CIVIC ACTIVITIES: Active PTA participant at Heathcote School, 5th Grade Coordinator Heathcote, Religious School Board Westchester Reform Temple, UJA Chairperson - Israel Lecture Series, Committee member UJA Scarsdale Womens Campaign

JONATHAN TAMIR, 96 Secor Rd; BS, Biomedical Engineering, Johns Hopkins University, MBA, Healthcare Administration & Marketing, Wharton School, University of Pennsylvania. Resident for 6 yrs. Children 13, 12 and 9. CIVIC ACTIVITIES: Ethics Board; Leader, Wharton Healthcare Alumni International Volunteer Experience, Quilmes, Argentina; Board member, Community Health Institute Advisory Board; Sponsor, Russian Resettlement Program; Big Brother, Jewish Children's and Family Services

MINDY TUCKER, 8 Seneca Rd; BA, University of Pennsylvania, MS Albert Einstein College of Medicine. Resident for 15 yrs. Children 17 and 15. CIVIC ACTIVITIES: Member Compact Team for SHS, College and Career Center volunteer, Heathcote Fifth Grade Committee Co-Chair, Learning to Look Co-Chair, Rec Soccer Coach, Rec Tennis Coach
QUAKER RIDGE – Vote for up to 2

JONATHAN BIRENBAUM, 29 Wildwood Road; Attorney; Colgate Univ. AB; Albany Law School of Union University - J.D.. Resident for 9 years. Children 14 and 13. CIVIC ACTIVITIES: Member Westchester Reform Temple - Member of Special Needs Children Task Force
JONATHAN BRADLOW, 26 Ridgedale Road; BA Earlham College Richmond (Biochemistry), MD Albert Einstein College of Medicine Bronx, NY., Graduate Research Fellow Oak Ridge National Lab Oak Ridge TN. Intern/Resident Mount Sinai Medical Center NYC, NY.  Fellow in Cardiovascular Diseases Montefiore Medical Center Bronx, NY. President of the Medical Staff Montefiore Medical Center - Albert Einstein College of Medicine.  Board Certified in Internal Medicine and Cardiovascular Disease. Resident for 7 yrs. Children 11 & 8. CIVIC ACTIVITIES: Active in PTA re: QR Bond Project, Parent Committee for Principal Search, Lieutenant Scarsdale Volunteer Fire Company 3, UJA Montefiore Committee Member; Past member of NYC Democratic county Committee '84-'00 (Elected position)
JEFF ELSNER, 9 Marbourne Drive, Mamaroneck; University of Rochester, BA; NYU Stern School, MBA;  Resident for 16 yrs. Children: 18 & 16. CIVIC ACTIVITIES: Coached soccer and softball
ANGELA MANSON, 29 Doris Lane; BA Hamilton College. Resident for 14 yrs. Children 14, 12 and 6. CIVIC ACTIVITIES: Scarsdale League of Women Voters, School Budget Committee; Junior League of Central Westchester, Nominating Committee; Quaker Ridge PTA, Class Parent   Past: Quaker Ridge PTA, President '07-'08; PT Council Programming Co-Chair '08-'09; PT Council Young Writer's Conference Co-Chair '04 and '05; Westchester Jewish Community Services Support Group Facilitator '96-'08
LORI PARKS, 30 Swarthmore Rd; Edgemont High School and Barnard College. Resident for 12 yrs. Children 15 and 13. CIVIC ACTIVITIES: Interfaith Food Pantry; Corresponding Secretary of the West Quaker Ridge Assoc.; 2nd Vice President of the West Quaker Ridge Assoc.; Quaker Ridge PTA

Stress Less in 2010
Details

Category: Schools
Published on

14 December 2009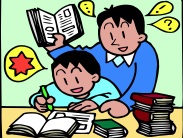 Are you resolved to decrease stress in household in 2010? The PT Council is sponsoring an information program on how to set your mind at ease and decrease tension for your children.  Come here a panel of experts discuss the issues, and symptoms of stress for children of all ages and more importantly, hear their advise on how to diffuse it.
The program will be held in the Scarsdale Middle School band room on Wednesday evening January 6th at 7:30 pm. Panelists include: Geraldine Greene, Executive Director, Scarsdale-Edgemont   Family Counseling Services
Jennifer Turetzky, Heathcote Psychologist
Sara Levine, MD, Specialist in Adolescent Medicine
Ernie Collabolletta, SHS Psychologist
Sue Peppers, Assistant Principal, Scarsdale High School
If you missed Ron Taffel, read this:
Details

Category: Schools
Published on

27 November 2009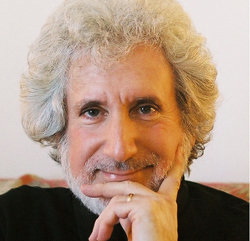 Ron Taffel, noted psychologist and author of "Parenting by Heart" and "The Second Family" was invited to speak to the community on November 19th at the Scarsdale Middle School.  He immediately established a wonderful rapport with the large audience and opened by joking that he had actually left the city two days ago – and that his full head of gray hair was black at the onset of his trip. Apparently the car he was in broke down at the tollbooth of the Henry Hudson bridge and he feared he wouldn't make it to Scarsdale– but luckily for us, he did.  Drawing from years of experience and his books, Taffel provided the audience with some valuable advice on raising children in the 21st century.


Taffel feels that much has changed in the child-rearing arena since he began addressing groups in the mid-1990's. Since that time, he believes the influence of the "second family" has grown and that children are highly influenced by their peers, culture and the internet.  As current parents of school-age children were born after the baby boom, he dubbed our kids as the children of  "post-boomers," and contended that they are removed from the rules and formalities that defined our own upbringing. Kids today have more freedom and fewer responsibilities than their parents did at the same age, and are highly influenced by the media.  With the constant intrusion of technology in their lives, they have shorter attention spans and often look for immediate gratification.

He feels that many parents today function as logistical engineers and managers rather than role models and authority figures. Parents spend time organizing activities, making arrangements and transporting children from place to place, and fail to establish strong personal relationships with their own kids.  According to Taffel, the challenge of parenting today is to establish three-dimensional relationships with your children, where they see who you are and in turn, you recognize them for the unique people they are.

He urged parents to recognize their children's temperament and use that knowledge to help them to grow into their best selves. He identified four types of children…active, shy, sensitive or tenacious, and recommended that parents accept their children's dispositions and help them develop.  For instance, he relayed that his son only ate what he called "bar food, " i.e. chips, nuts and junk, until he became a teenager. Rather than make his eating habits the subject of continual family strife, Taffel and his wife accepted his son's diet, and eventually the child came around, began to eat a varied diet and thanked his Dad for permitting him to eat what he wanted for the last ten years.

Taffel also emphasized the importance of conveying love to your children, sometimes in a dramatic way so that the love was sure to come through.  He asked the audience for their ideas on expressing love and they were quite creative suggesting that they use their sense of humor or songs to transmit love.  Taffel suggested that family dinners are an important time to talk about yourself and convey your feelings about your life to your children.

When discipline is needed, Taffel advised parents to make enforceable rules and realistic punishments that are not formulated in the heat of an argument. If you do get into a fight with a child, he recommends that you detach yourself to calm yourself down, take deep breaths, speak quietly, or do whatever it takes to diffuse the anger. He also advised parents to discuss the fight with their child in a calm moment later on – to explain your reaction and discuss how the situation could be dealt with differently in the future.

Because many children do expect immediate gratification, he feels that we tend to over-praise them for tasks that require little effort. He contends that it is best to save the praise for accomplishments that require real or sustained effort, especially when they overcome a task that may be difficult due to their temperament.

In conclusion, he encouraged us to protect our day so that there is "sacred time" to listen to your children while accepting their conversational style. According to Taffel, if you build time into your day to relate to your children, he predicted that ultimately they would come to you, without being asked, and let you know what's on their minds.  By creating "human relationships" with our kids, we can attain a level of engagement in which we can convey our values and let our children see our true selves.

See Ron Taffel's books on Amazon at: http://www.amazon.com/s/ref=nb_ss?url=search-alias%3Daps&field-keywords=ron+taffel&x=0&y=0<-->
U.S. News Announces America's Best High Schools
Details

Category: Schools
Published on

11 December 2009

U.S. News and World Report issued their list of top U.S. high schools today and the good news is that many Westchester County schools made the grade. The study analyzed more that 21,000 public high schools to find what they believe are "the very best." These schools were placed into gold, silver, bronze, or honorable mention categories.
How did they select the top schools? According to their site they first evaluated the schools by student's performance on state proficiency exams, evaluating whether the school's students were outperforming statistically expected averages for students in the state. Next they factored in the percentage of economically disadvantaged students in each school. The top schools that emerged from the state tests were then judged on their Advanced Placement or International Baccalaureate test data and the school's college readiness quotient, which evaluated the percentages of students taking AP or IB tests and the students' grades on the tests. The schools with the top "college readiness scores" were ranked and resulted in the rankings posted on the site.

Of course at a school such as Scarsdale High School, who has moved away from offering AP courses in favor of the AT curriculum, these criteria are somewhat irrelevant. But despite this move, Scarsdale emerged with a Silver award, most likely due to the strong performance on state tests and the number of students who elect to take the AP exams.  Edgemont Junior and Senior High school was awarded an Honorable Mention.

Here are the Westchester County list of winners and a link to the full report.

Blind Brook High School, Rye Brook                               Gold -#55 of 100
Bronxville High School, Bronxville                                  Honorable Mention
Byram Hills High School, Armonk                                   Silver
Edgemont Junior-Senior High School, Scarsdale              Honorable Mention
Hastings High School, Hastings                                      Honorable Mention
Horace Greely High School, Chappaqua                          Gold - #51 of 100
John Jay High School, Cross River                                  Honorable Mention
Rye High School, Rye                                                    Gold - #59 of 100
Saunders Trade and Technical High, Yonkers                    Bronze
Scarsdale High School, Scarsdale                                    Silver
Yonkers High School, Yonkers                                        Gold - #41 of 100
See the full report here