Committee Nominates Maude, Natbony and Cannon for Scarsdale School Board
Details

Category: Schools
Published on

15 March 2016

Written by

Joanne Wallenstein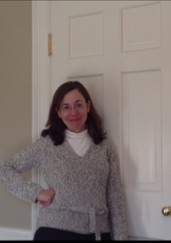 The Scarsdale School Board Nominating Committee has announced their nominees for election to the Scarsdale School Board of Education; they are Leila Maude, William Natbony, and Nina Ledis Cannon. If elected on May 17, 2016, Maude and Natbony will be returning to the School Board for second three-year terms. Cannon will fill the seat vacated by Suzanne Seiden, who is completing her second and final term on the Board at the end of this school year. New trustees assume their roles effective July 1.
This year the SBNC was led by Chair John Spiro and Vice Chair Jeannine Palermo. The SBNC is comprised of 30 voting members and 4 non-voting members, all of whom are residents of the Scarsdale School District. The thirty voting members serve staggered 3-year terms and are elected directly by the residents of their election units, which correspond to the five elementary school neighborhoods. The 4 non-voting members consist of a Chair and Vice Chair who are selected from the previous year's graduating voting members, and one appointee each from the Scarsdale Forum and the Confederation of Scarsdale Neighborhood Association Presidents (SNAP). Collectively, the SBNC undertakes the process of recruiting and vetting prospective candidates to serve as trustees on the Board of Education.
Over the course of Sunday meetings between January and March, this year's SBNC interviewed and conducted due diligence on all applicants. Through discussion and careful consideration, and pursuant to the SBNC Resolution, the SBNC then judged and selected individuals "solely on their qualifications to serve the community."
For more information on the SBNC, including the governing Resolution, information on the nonpartisan system, and a list of the current SBNC members, please visit the SBNC website here:
Here's some information on the candidates:
Leila Maude, Current President of the Scarsdale Board of Education
Here is a statement from Lee Maude: I am honored to have been nominated for a second term on the Scarsdale Board of Education. Serving on this Board has been very rewarding and always thought-provoking as we take on many challenges facing our District. It has been an absolute pleasure to work with my fellow board members, the District faculty and administration. This year the Board had has an opportunity to visit each of the schools and observe teaching and learning in action. It is very important that we remain focused on this as our ultimate goal in leading the Scarsdale School District.
Clearly the highlight of my first term was the hiring of Dr. Thomas Hagerman and observing and participating in his entry to the School District. As we know, Scarsdale is a high-performing district. Dr. Hagerman has introduced a Scarsdale Transition Plan that is focused on keeping Scarsdale at the forefront of public education. Here are some of the other accomplishments of the Administration, Faculty and Board over the last three years:
We passed an $18.12MM bond referendum with an 86% approval. Proceeds will be used to create a Learning Commons and Design Lab in the High School, a new orchestra rehearsal space in the Middle School, a new Library and office in the Edgewood elementary school and an additional multipurpose room in the Heathcote elementary school.

Next year the Scarsdale High School will be rolling out the first year of STEAM-sequence classes (science, technology, engineering, art and mathematics) as part of a continuum of STEAM classes for our new Design Lab.

We have also added two English Language Arts helping teachers to serve the elementary schools and reading specialists to help our youngest readers.

This is the first year that all our elementary schools are using the same curriculum for writing -- the Teachers College Writing Workshop. It was a challenging curriculum to implement and we thank all the elementary school teachers for taking on this new endeavor. It is very rewarding to see this district embrace change and move forward.

Next year the 6th grade world language program will be increased from every other day in the first half of the year to every day in order to allow additional time for conversation.
Over the next three years, I look forward to working with Dr. Hagerman and the Board on the Scarsdale Transition plan. Dr. Hagerman has been able to implement new programs and staffing without adding significant dollars to our school budget (and, in fact, there was a budget decrease last year). As a Board member it is gratifying to see improvements made that do not necessarily result in additional expenses.
One of the District's challenges over the next 10 years will be to create and fund a master plan that addresses all of our facilities. This effort is long overdue and we hope to be able to accomplish this with little or no increase in taxes.
Finally, I would like to add that the Board began a partnership with the faculty two years ago to repair our frayed relationship after the last STA contract was signed. We have been meeting as a group and individually with members of the STA leadership and we have learned much about their issues and their work.
As a Board we committed ourselves this year to listen to the community. The community dialogue for the most part has been informative and respectful. We do value the opinions of residents and hope they understand that we cannot address all issues in any one year and to be patient, informed and involved. We as a Board believe that focusing on our goals in the Scarsdale Transition Plan will ensure a more successful future for all of us.
William Natbony, Current Member of the Scarsdale Board of Education
Tell us about your background: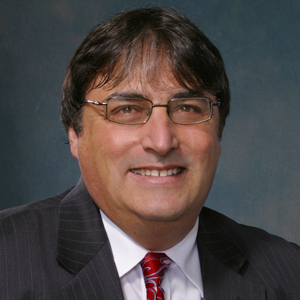 Public school education has always been an extremely important part of my life. I am the proud product of a public school education through 12th Grade, having attended PS 40, JHS 104 and the High School for Performing Arts (made famous in the movie "Fame") in New York City. I graduated from Princeton University in 1980, majoring in economics, and obtained my law degree from Georgetown thereafter. Through the Justice Resource Center in New York City and through my extensive pro bono activities relating to education, I have taught in public school classrooms, served as mentor and coach to hundreds of public high school students over the years, and designed and implemented programs that partner corporate and governmental entities with public schools to enhance programs within the public school system.
I have lived in Scarsdale for more than twenty years and, with my wife Cheryl, have raised four children here, each of whom has benefitted greatly from the fine education that Scarsdale's public schools provide, with one child still in the High School. In that regard, I have seen it all and experienced it all within our schools. From a different perspective, I will soon be an empty nester, except for my dog Molly.
Aside from my passion for public school education generally, my education, professional and community service experience have provided me with certain tools and lessons that have been, and will continue to be, of great use as a School Board Member. Having been a litigator and attorney to numerous corporate and not for profit organizations, I have been involved in searches for Chief Executive Officers, attended numerous Board meetings and provided day to day advice on governance, financial, legal and operational issues raised before such Boards. In Scarsdale, I have previously served on the Board and as President of Little League, with responsibility for the development of policy, budgeting and programs. As a Parks and Recreation Council member, and Chairman for several years, I had the opportunity to deal with budget issues, development of broad policy, and the resolution of numerous issues raised with great emotion by parents, children, and representatives of Independent Sports Organizations. I also have served on the Scarsdale Bowl Committee.
What were some of the highlights of your first term?
During my service, with my active participation, the Board has worked its way through several successful and thoughtful budgets, and developed an evaluation of our facilities' needs and a capital program initiative culminating with a successful bond vote to provide facilities essential for 21st century learning. We have also reconstructed the debate over how to address the Greenacres School to provide for more constructive community input. During the same period the Board has strengthened curriculum in reading and STEAM programs has focused on possible World Language modifications. The Board also concluded successful searches for new key administrative positions, including our new Superintendent, Thomas Hagerman.
If I had to choose one significant accomplishment, in which I have had a significant role, I would point to a marked improvement in the dialogue and information flow to our community. Whether the issues are budgetary, curriculum, process or other, I think we as a Board have nurtured a reputation as listeners and independent thinkers open to creative solutions. As a Board member, there remains the ever-present need to balance the needs and desires of often seemingly competing interests -- but the key questions remain -- what is "right", and what is "fair" given the goals of our flagship educational programs. To answer those questions, listening and having a real dialogue with our community, the School Administration and staff, untainted by personal or professional bias, is essential.
Over these past three years, I am very proud of the significant progress our Board has made in insuring open and meaningful dialogues with all those who have an interest in what we do. Regular visits to classrooms by Board members, answering every written communication we receive with substantially more than a pro-forma response, increased and enhanced collaboration and partnership with the District Administrative Cabinet through the implementation of detailed transition plans and portfolio groups, and a focus on civility and listening at our meetings and otherwise, have all resulted in a truly collaborative and cohesive effort to do what is right for our community and our students, which is the ultimate goal. Additionally, over the past three years, at various times, I have served as the Board's liaison to entities such as the Center for Innovation, the Scarsdale Teen Center, the Scarsdale Schools Education Foundation, the Village Committee on Youth, and the Village Advisory Committee relating to senior citizens, keeping those lines of communication open and vibrant. However, I don't think anyone on our Board sees the work we do, or our accomplishments, as individual in nature; they are the result of working together and listening. I am excited about the prospect of doing and listening even more together over the next three years.
What do you most enjoy about serving on the Board of Education?
Serving on the School Board has allowed me the opportunity to collaborate with so many other talented and dedicated community volunteers and School Administrators and staff as we strive to achieve the common goals of preserving and enhancing our schools. Touring the classrooms in our schools and actually seeing the results of our collaborative efforts have been the most enjoyable moments over the past few years. After all, in the end, what we do has the most impact on our children and their ultimate happiness and success.
What do you see as the challenges facing the Scarsdale Schools?
There are a number of challenges our School District, and thus the School Board, will face over the next few years. We will need to continue preserving and enhancing our educational programs while balancing the need for fiscal prudence. We will need to move forward with the community and District Administration on essential capital improvement programs, including deciding how to address the needs of the Greenacres Elementary School in a manner that provides an updated learning environment and preserves important open space. We will need to continue looking at ways to innovate in terms of programs and process while maintaining the integrity of our cherished liberal arts education. Finally, we will need to continue exploring ways to minimize the stress levels of our students while balancing the necessity of an academically rigorous program.
Anything else to share?
I want to take this opportunity to thank the members of the SBNC for their trust in re-nominating me to the School Board. If elected, I will continue to serve with an open ear, an open mind and with dedication to serving the goals of our community and the interests of our children.
Nina Ledis Cannon, New nominee for the Scarsdale Board of Education
Nina Ledis Cannon is currently on the faculty
of Hunter College as the Pre-Health Professional Schools Application Advisor where she assists seniors applying to graduate schools in the health professions with their personal statements, applications, and committee letters. Ms. Cannon also provides college essay and advising services to high school seniors in the tri-state region. She volunteers her college essay and advising services to juniors and seniors at the Harlem Village Academies, a New York City charter school. In addition, Ms. Cannon works in the publishing industry as a freelance copy editor for Penguin Random House and Macmillan, as well as other publishing concerns. Prior to her involvement in the fields of education and publishing, Ms. Cannon was a corporate attorney for ten years at several large New York based law firms. Since moving to Scarsdale in 1992, she has participated in a variety of school and community programs including running the afterschool clubs program at Greenacres Elementary School, serving as environment chair of the Scarsdale League of Women Voters, committee member for the Fox Meadow PTA Fundraiser, parent coordinator for the Scarsdale High School Varsity Raiders, and Benefit Committee member of the Scarsdale Edgemont Family Counseling Service. Ms. Cannon graduated summa cum laude with honors in political science from Dickinson College and received her juris doctorate degree from Duke University School of Law. She also received her Certificate in Copyediting from the New York University School of Continuing Education. Ms. Cannon and her husband David, a Scarsdale native, have three children who all attended the Scarsdale schools and went on to matriculate at MIT, Princeton University, and Bucknell University.
Why did you decide to put your name in for this position?
I decided to seek a position on the Scarsdale Board of Education because of my passion for education and student welfare and because I believe in the importance of maintaining the high-quality standards of academic learning in the Scarsdale Schools for all students at all levels in the community.
What do you hope to experience or accomplish?
I hope to gain closer connections to members of the community and to collaborate and build consensus with the other school board members in order to approve policies that create positive, forward thinking, and lasting changes for our Scarsdale Schools for the benefit of all students.
What do you see as the main challenges facing the Scarsdale Schools?
I see the main challenges facing the Scarsdale Schools as balancing the necessity to produce a curriculum that will meet the demands of preparing students for twenty-first century learning, and becoming productive citizens in a global community, with the continued importance of developing the critical thinking and analytical skills that can only be achieved through exposure to the liberal arts.
Note to those who wish to comment: Please refrain from making derisive comments and include your name and street address. Thank you!
Community Weighs Options for Greenacres School
Details

Category: Schools
Published on

07 March 2016

Written by

Melissa Hellman
(Updated March 14) The first of two public forums on the future of the Greenacres Elementary School was held in the school's gym on the evening of March 3. Superintendent Dr. Thomas Hagerman welcomed all to the meeting and asked for a show of hands to determine which demographics were represented. The vast majority of attendees were from Greenacres but within that group there was a fairly good mix of people with children currently enrolled in the school system and those without. Hagerman noted the presence of members of the Board of Education, as well as Assistant Superintendent for Business, Stuart Mattey and Russ Davidson from KG&D Architects whose firm conducted the District-wide building condition survey and also developed proposals for the Greenacres School. The agenda called for an overview of the planning process for the prospective May 2017 bond, a review of the building conditions survey in order to put the needs of Greenacres in the context of the needs of the District's buildings and the recommendations of the Re-convened Greenacres Building Committee. These topics were previously presented in depth at Board of Education meetings and covered by this site here:

To recap, the re-convened Greenacres Building Committee determined that the best proposals to consider going forward were those commonly referred to as "B1" and "C" described briefly as follows:
Option B1 – renovate Greenacres Elementary School interior to educational model standards, plus build an additional six classrooms and several small group instruction spaces in a two-story addition on the north side (Huntington Avenue) of the building.

Option C – build a new school on the open field area across the street and convert existing site into playing fields.
A small, but critical bit of new information on Option B1 was added during the forum. As originally reported at a January Board of Education meeting, Option B1 was estimated to cost $49.4 million vs. Option C at a cost of $56.4 million. At this forum, Davidson also presented a possible version of Option B1 at $35.1 million that was derived by delaying and phasing in certain repairs to the building over time. He mentioned, for example, delaying the replacement of the roof for several years. There were no other details provided on what pieces of the project would be delayed and phased in rather than part of the initial construction. A follow-up email to Stuart Mattey asking for detail was answered "There has not been any additional information shared with nor discussed by the district at this point in time as this estimate has just very recently been developed. In the upcoming months, as we go through the process, we will have the opportunity to go through any chosen option in more detail as the district-wide project as a whole is developed." Davidson did say at the forum that a true "apples to apples" cost comparison would be the original two numbers of $49.4 million vs. $56.4 million.
Many meeting attendees arrived with a document in-hand distributed by The Committee to Save Greenacres who oppose Option C and encouraged community members to come to the forums. An email blast from this group was sent to community members on January 20 closing with "Now is the time for us to show the Board of Ed that the Greenacres community supports a modern educational facility for our children while preserving the vital Greenacres field. If you care about the future of our neighborhood, speak up and be counted on March 3 and March 15."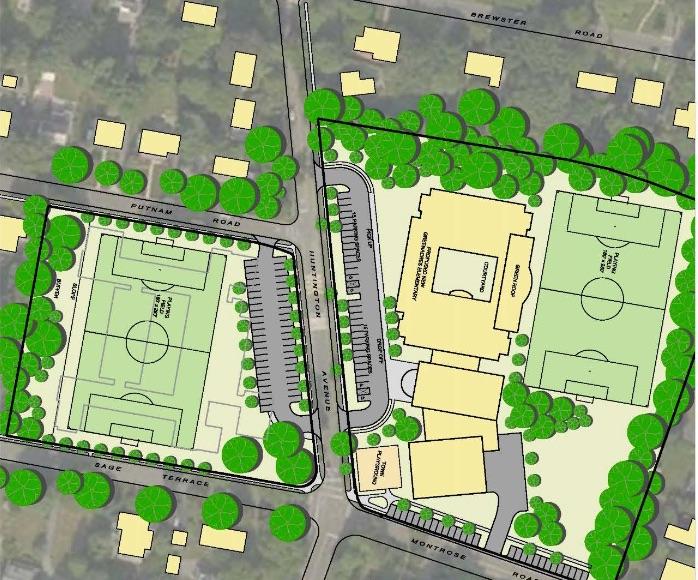 There were two comment/question periods offered (after the building conditions survey and after the Greenacres Building Committee study report) the highlights of which are summarized below. The format of a public forum does not require that people state their name and address and the meeting was not recorded.
• The Architects were asked to respond to on-going rumors about the safety of the current Greenacres building with regard to the presence of asbestos and mold. The answers are that there is asbestos present in the building but it poses no danger to anyone in the building, as it is intact. Davidson mentioned it is common to have asbestos materials in buildings that are old and have had work done over the years. He stressed that no safety risk was posed. As for mold, he said that there had been mold present in the building in the past, but there is no current issue. He did say that there are building conditions that can lead to the development of mold due to the high water table of the building location, but due to the vigilance of maintenance staff it is addressed and well managed. To be clear, asbestos is present with no risk and there is no mold issue in the current building.

• The vast majority of people who spoke at the meeting used their time at the mic to support Option B1. Many people spoke about the importance of preserving the field and its role as the centerpiece of the Greenacres community as has been heard at all previous meetings on the subject. Residents also discussed the important difference between contiguous field space vs. a similar amount of space broken up over two locations. Davidson agreed that contiguous space does provide for more flexibility in the way the fields can be used.

• A resident asked if it would be possible to knock down the current Greenacres school building and rebuild on the same site to preserve the field. Davidson responded that this had been considered but was eliminated due to cost and disruption. Among other considerations, trailers required to house students for the construction period are very expensive.

• Stuart Mattey addressed audience questions about the decision timeline and next steps. In short, at present the Board of Education is gathering community input on the available options via public forums. No decisions have been made. Before the end of this school year, the Board will make a recommendation of Option B1 or C to the soon to be formed District Wide Building Steering Committee. This Committee will work over the next school year on developing the District Wide Master Plan using the Building Condition Survey and reports from Building Level Committees already in process and prioritize needs. The District Wide Master Plan will form the basis of the capital projects for the May 2017 Bond proposal.

• There were questions about how the District Wide Building Steering Committee would be formed. Mattey said he would soon be sending out information to the community asking for candidates. This Committee is envisioned to be comprised of community members (both with and without children in the school system), Board of Education members, teachers, students and administrators.

• There were some comments that teachers should not have been voting members of the re-convened Greenacres Building Committee and should not be part of the District Wide Building Steering Committee. In response to these comments, one resident who had been a member of the original Greenacres Building Committee, spoke about the importance of having the input of teachers on educational and general facilities' needs.

• One person at the meeting spoke twice in favor of Option C. This Greenacres resident has two very young children still a few years away from attending Greenacres Elementary School. He wanted to make sure that those who have very young children who would have the full benefit of a completely new facility are heard.

• Concerns about the environmental review process were raised. As things currently stand, an environmental impact review would take place after a recommendation is made about which option to pursue. Several attendees thought this would be a very important factor to consider before making a recommendation and in particular there was concern about how a new school building on the existing field might impact flooding in the area.
The next Public Forum is scheduled for March 15 at 9:00am in the High School auditorium. The Board of Education encourages community members to familiarize themselves with the issues, attend the forum and make their voices heard.
Public Forums on Greenacres School to be held March 3 and 15
Details

Category: Schools
Published on

23 February 2016

Written by

Joanne Wallenstein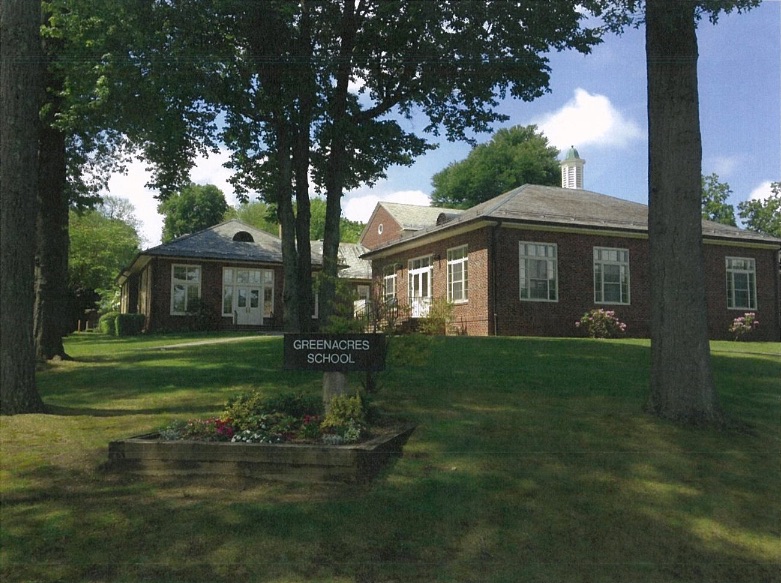 What will happen to Greenacres Elementary School? Is it preferable to renovate and expand the existing school or replace the 100 year-old building with a new school to be built on the field across the street? That will be the focus of the discussion at a public forum with district architects KG&D at Greenacres Elementary School on Thursday night March 3rd at 7 pm and in the SHS auditorium on Tuesday morning March 15 at 9 am.
The Greenacres Building Committee Report presented choices for the Board and the community to evaluate, including option B1 that would add 14,000 square feet with six classrooms and small group instruction spaces on the Huntington Avenue side of the existing school. Students could presumably remain in the existing classrooms while the new ones are being built. The estimated cost is $49.4 million and would include infrastructure upgrades.
The much-discussed Option C is for a new two-story building on the field across the street with larger classrooms, a full-size gym, a large multi-purpose room and a cafeteria at a cost of $56.4 million. Students could remain in the old building while the new construction takes place, but the community would lose the use of the playground and fields. When the new building is completed, the old one would be demolished and replaced with playing fields.
The school board and administration are anticipating a bond referendum for the school in May, 2017.
Learn more about the condition of the existing building and plans for the future at two meetings: March 3 at 7 pm at Greenacres and March 15 at 9 am in the SHS auditorium.
No Mandarin at the Middle School and School Budget Under Tax Cap
Details

Category: Schools
Published on

01 March 2016

Written by

Joanne Wallenstein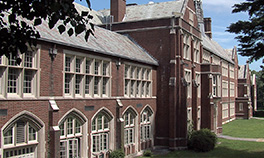 The Scarsdale Board of Education is holding frequent sessions to review the budget for 2016-17 and making key decisions for the coming year. After months of discussion, Assistant Superintendent of Curriculum Lynne Shain announced that there's not sufficient interest in Mandarin at the Scarsdale Middle School to warrant its addition to the foreign language program for next year's sixth graders. The district previously said that if 48 sixth graders signed up for Mandarin for the 2016-17 school year they would make the necessary faculty and scheduling changes to include it in the middle school curriculum. The administration sent out registration forms to the parents of all rising fifth graders offering a choice of Spanish, French and Mandarin. They sent out an email explaining the procedure, e-mailed registration forms to parents and even made phone calls to families who had not responded.
Only 42 students signed up which was insufficient to hire the Mandarin teacher at the middle school, at an estimated cost of $330,000 over three years.
Even after the decision was announced, residents got up to ask the Board to reconsider. Closing discussion of the subject after months of deliberation, Board President Lee Maude thanked everyone involved and said, "It's been quite a road!"
In other news, the district anticipates a very minimal rise in the school budget for 2016-17. As of the February 29 meeting, Stuart Mattey projects next year's school budget will be $150,117,000, which is a 1.4% budget to budget increase and only a .63% increase in the tax levy. Since the state mandated tax cap is .75%, the increase is below the cap and the budget will require only a 50% approval to pass.
Several factors contributed to a $3.1 million surplus this year that will ease pressure on next year's budget.
The warm winter and the phase-in of LED lights, has yielded a savings of $500,000 on utility costs.

The self-funded health insurance plan for the district is $1 million under their budget.

There is $700,000 in savings in Special Education costs due to fluctuations in enrollment

There is a $590,000 savings in the district's NYS pension contribution.
After approval by the state, the district is again permitted to maintain their own reserve for their self-insured health plan and $3,750,000 has been placed in that reserve fund. Due to the tax revaluation, there are many tax certiorari cases before the court, leaving the district uncertain about how much they may need to return to taxpayers. This year, the tax certiorari reserve is $5,101,409. The unassigned fund balance, another closely watched number if $5,653,980. By law this figure cannot be more than 4% of the budget, and $5.6 million represents 3.77%. The projected overall fund balance as of June 2016 is $19.3 million. Mattey pointed out that Scarsdale ranked 581 out of 672 schools for the lowest percentage of total fund balance in 2015.
The $150 million budget includes funding for staff and benefits, facilities, instruction, special education, technology, athletics, transportation and more. Here are a few of the items of interest in the budget:
Though the school is spending $1 million on plant improvements, the rule of thumb is that a district should spend 2% of the total budget on maintenance and improvement of the physical plant, which would be $3,000,000. However the district did pass an $18.1 million bond in December 2014 and these funds will be used for district wide renovations and improvements.
Here are a few items from the plant improvement and maintenance budget:
Refurbishment of the gym floor at SHS

New bleachers in the gym at Scarsdale Middle School

Playground inspections and repairs district –wide

Purchase of a "Rocket," an on-site composting machine which will be placed at the middle school.

$224,500 for principal-directed projects at the schools which will be done at the discretion of each principal.
The district is proposing to fund $1.5 million in capital projects budget including a fire alarm update at Edgewood School, music room renovations at the middle school and updates at the bus compound.
In terms of staffing, Lynne Shain announced the following changes:

1 full time position will be added to support assessments and testing coordination

2 elementary school teachers will be hired to support fluctuations in enrollment.

1 physical education will be added at the high school

1 pre-engineering STEAM teacher will be added at the high school. The new teacher will offer design and engineering courses that are already in the 2016-17 catalogue of course offerings for SHS. The description says, "The course sequence will provide students with hands-on learning experiences through open-ended projects in which they will design, prototype, and test solutions to authentic, human-centered problems. Course projects will gradually increase in scale and complexity as

students develop their knowledge and skills. The two introductory courses, Introduction to Design and Fabrication and Introduction to Engineering are prerequisites for participation in a yearlong course in design and entrepreneurship."
The athletics budget will go up 8% to allow for more programs, coaching and conditioning for district students. More students are participating in track and field, a JV hockey team has been added as well as offerings in strength and conditioning. The budget also includes funds for the reconditioning of athletic equipment, travel, supplies and uniforms.
The proposed Special Education budget for 2016-17 is actually $300,000 lower than the budget for 2015-16 due to the number of students who require services. This budget also includes a new program for students with emotional disabilities at Scarsdale High School. Eric Rauschenberg said that there are many fluctuations in enrollment; for instance last year only four students with special needs signed up for kindergarten but this year the district expects 16 or 17 students.
The technology budget includes the expansion of the Chrome Book program to third grade. All third graders will have their own Chrome Book beginning in September. It also include many technology upgrades, new servers, high density wiring in common spaces, expanded access and replacement smart boards. The technology budget is 2% of the total budget.
In other news, Board President Lee Maude announced that the Board had an informal discussion about their meeting calendar for next year and it is likely that they will eliminate the morning meetings they held this year.
The board is expected to adopt the final budget on April 18 with the district wide budget vote on May 17th. The board will meet again on Wednesday morning March 2 at 8:30 am at Scarsdale High School. You can watch the meetings in their entirety here.
Scarsdale Students Study Urban Planning in Real Time and Place
Details

Category: Schools
Published on

16 February 2016

Written by

Melissa Hellman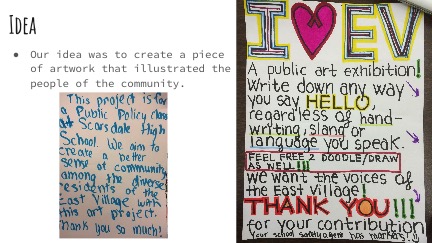 Scarsdale High School teachers Maggie Favretti's and Fallon Plunkett's City 2.0 class gathered on the evening of February 11 to pitch to a live audience on their Super Design Challenge solutions for urban neighborhoods. Students in this class apply a range of disciplines to an exploration of New York City and design real, viable improvements to an aspect of urban life that interests them. Four student teams presented the results of their challenge to create implementable solutions that will have a positive impact on a New York City community. In each case students faced the joys and trials of pounding the pavement in New York City, making contact with relevant community organizations, identifying neighborhood needs, coming up with workable solutions and taking the opportunity to listen to residents to determine practical rather than ideological answers. This class is only open to seniors so any juniors out there who are looking for a unique, hands on urban studies experience should sign up for next year. Enjoy highlights from the evening below: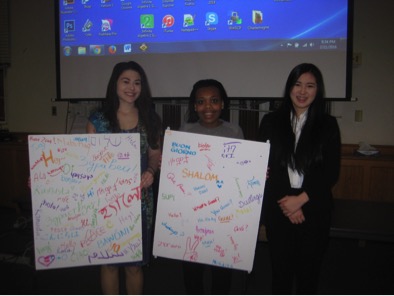 The first team to present focused on the East Village. They identified a number of diverse groups in the neighborhood (Ukrainian heritage, college students, young professionals) and wanted to find ways to connect these groups to enhance the sense of community. They decided to develop an art project to tie together some of the distinct community segments. They worked with The East Village Community School on 12th Street, Middle Collegiate Church on 2nd Avenue and a well-known Ukrainian restaurant on 2nd Avenue, Ukrainian National Home. The group placed a poster board in each location and asked visitors to write down how they say "hello". The completed posters form the basis for an art project that they plan to display in the neighborhood.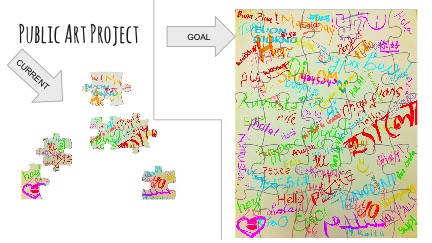 The next three groups all studied Harlem neighborhoods. One group is deeply involved with the Luis Munoz Rivera School located on 109th Street in East Harlem and is working with the school to establish a big/little mentoring system similar to what many students fondly remembered from their own Scarsdale elementary school experience.
Another student team is working with small businesses in Harlem to develop a web directory. This group discussed the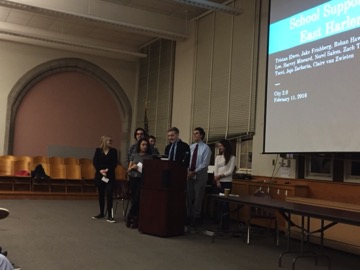 challenges of finding a workable project. Although they identified a number of possible neighborhood improvements some of the projects they discussed (improving trash collection, reducing waste) ran into roadblocks when they sought to involve the necessary municipal agencies. Ultimately these false starts led them to a project where they could work directly with small businesses and employ web development skills.
The largest student group has taken on the challenge of rehabilitating a community play area on 144th Street with a jazz themed community garden and other enhancements. The group presented a number of improvement ideas for the park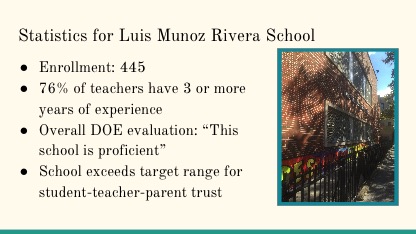 including murals, black top games, fence decorations and a stage. Each improvement project within the park was well researched and presented with associated costs. The group has fund raising ideas and they are working closely with neighborhood residents, schools and the community board to achieve their goals.