Sculpture Garden Reopens at PepsiCo
Published: Thursday, 20 April 2017 08:58
Joanne Wallenstein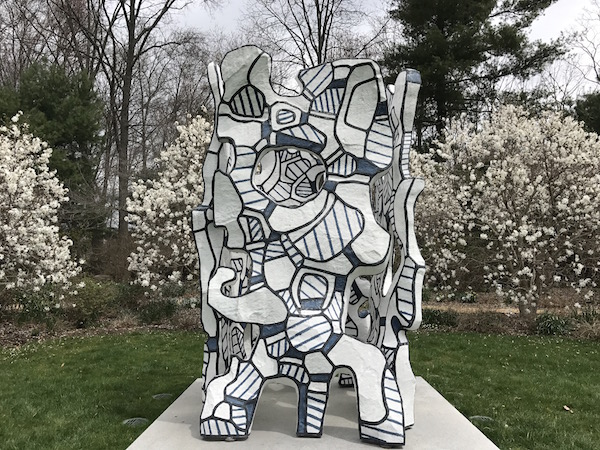 We heard that the sculpture garden at PepsiCo headquarters in Purchase had finally reopened and decided to take a look. Even though it was the Saturday of Easter weekend, we felt fortunate to beat the crowds – who probably did not realize that the garden had re-opened after a four-year renovation of PepsiCo's corporate headquarters.
The spacious garden showcases 46 sculptures including works by famed sculptures such as Alexander Calder, Jean Duboffet, Jean Miro, Henry Moore and Auguste Rodin. The garden is directly across Anderson Hill Road from SUNY Purchase College and an easy drive from Scarsdale. The garden is sited on land that was originally a polo field and is planted with lovely stands of specimen trees, which are all labeled for those who are interested in testing their horticultural knowledge.
The original garden was designed by Russell Page (1902-1985) and since that time has been updated by Francois Goffinet. A winding walkway called "the Golden Path" leads visitors around the 168 acre property and offers a series of viewpoints.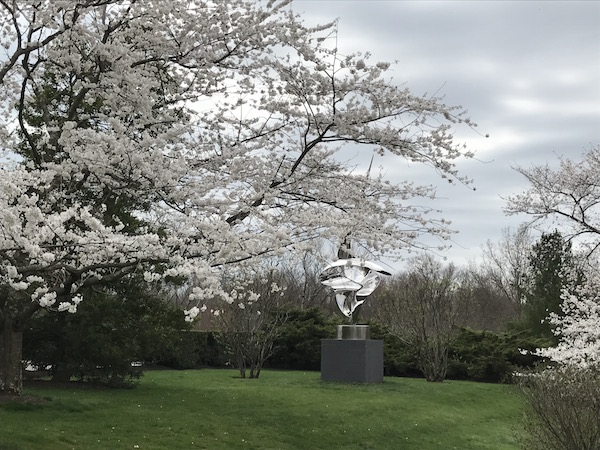 The public is invited to tour the gardens on Saturdays and Sundays from 10 am to 4 pm. There is no fee to enter – and the soda machine at the visitor's center offers Pepsi and water for just $1. Here are the rules – as posted on PepsiCo's website:
To ensure the safety of employees and visitors and to protect both the landscape and the art collection, we ask that everyone who visits observes the following rules:
Refrain from touching the art.

Sunbathing or playing sports is not permitted.

No pets, including leashed dogs.

Refrain from feeding the birds and fish.

No smoking.

All wheeled or motorized equipment such as bicycles, skateboards, rollerblades, Segways, scooters or hover boards are prohibited.

Stay on internal paths and respect all barriers, flags and fencing.

Visitors must adhere to all other posted rules, regulations, waivers, and signs.
Plan a visit soon – it's a great place to take visitors and kids will love the wide-open spaces and monumental sculptures.
The Donal M. Kendall Scuplture Gardens
PepsiCo
700 Anderson Hill Road
Purchase, NY 10577
http://www.pepsico.com/sculpture-gardens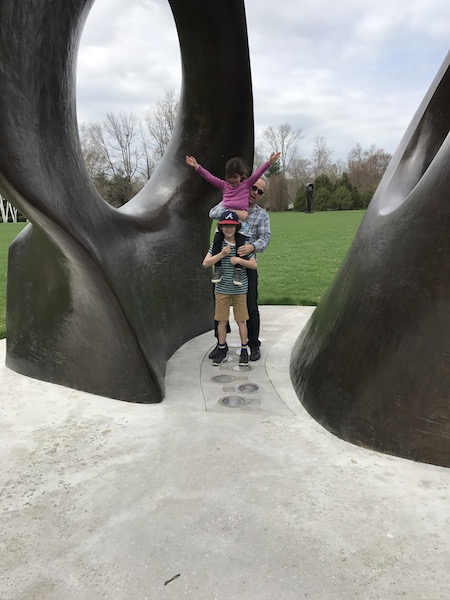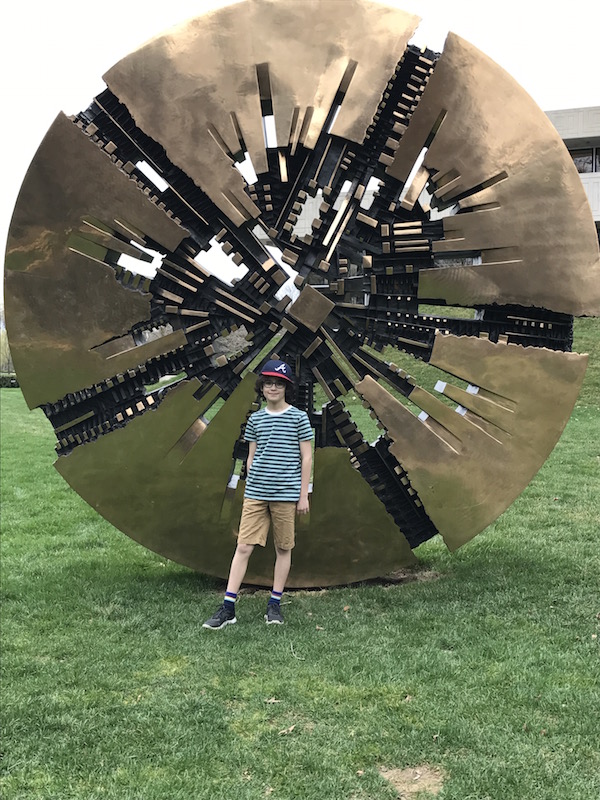 BLOG COMMENTS POWERED BY DISQUS