Volunteers Needed for Community Planting Day on Saturday
Published: Thursday, 27 April 2017 08:45
Joanne Wallenstein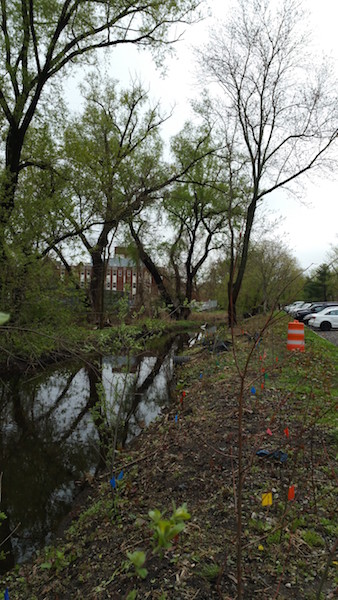 Celebrate Arbor Day and help protect and enhance Scarsdale's natural environment by lending a hand to plant 320 native trees and shrubs along Fox Meadow Brook in the Brewster Road- Harwood Wetland on Saturday, April 29, 2017, from 10:00 a.m. to 4:00 p.m. Pre-registration is required, either in-person at Village Hall in the Parks, Recreation, and Conservation Department, or online. The rain date is Sunday, April 30, 2017.
Individuals, families, youth groups, civic groups, and businesses are welcome to take part in our 3rd Annual Community Planting Day event. Everyone should dress for outdoor planting, including a pair of gardening gloves.
The 3rd Annual Community Planting Day is jointly sponsored by the Village of Scarsdale's Parks, Recreation, and Conservation Department and Friends of Scarsdale Parks with support from New York Department of Environmental Conservation's "Trees for Tribs" program.
South Fox Meadow Brook is part of the Bronx River watershed system that feeds into the East River and the Long Island Sound. The Scarsdale Community Planting Day is part of a comprehensive watershed restoration project designed to preserve and protect and enhance sensitive watershed ecosystems, water quality, tree canopy, and wildlife.
Please join us for a worthwhile day of fun -- make a difference by lending a hand!
For further information, please contact the Village of Scarsdale Parks, Recreation, and Conservation Department at 914-722-1166, or simply pre-register either in-person, or online.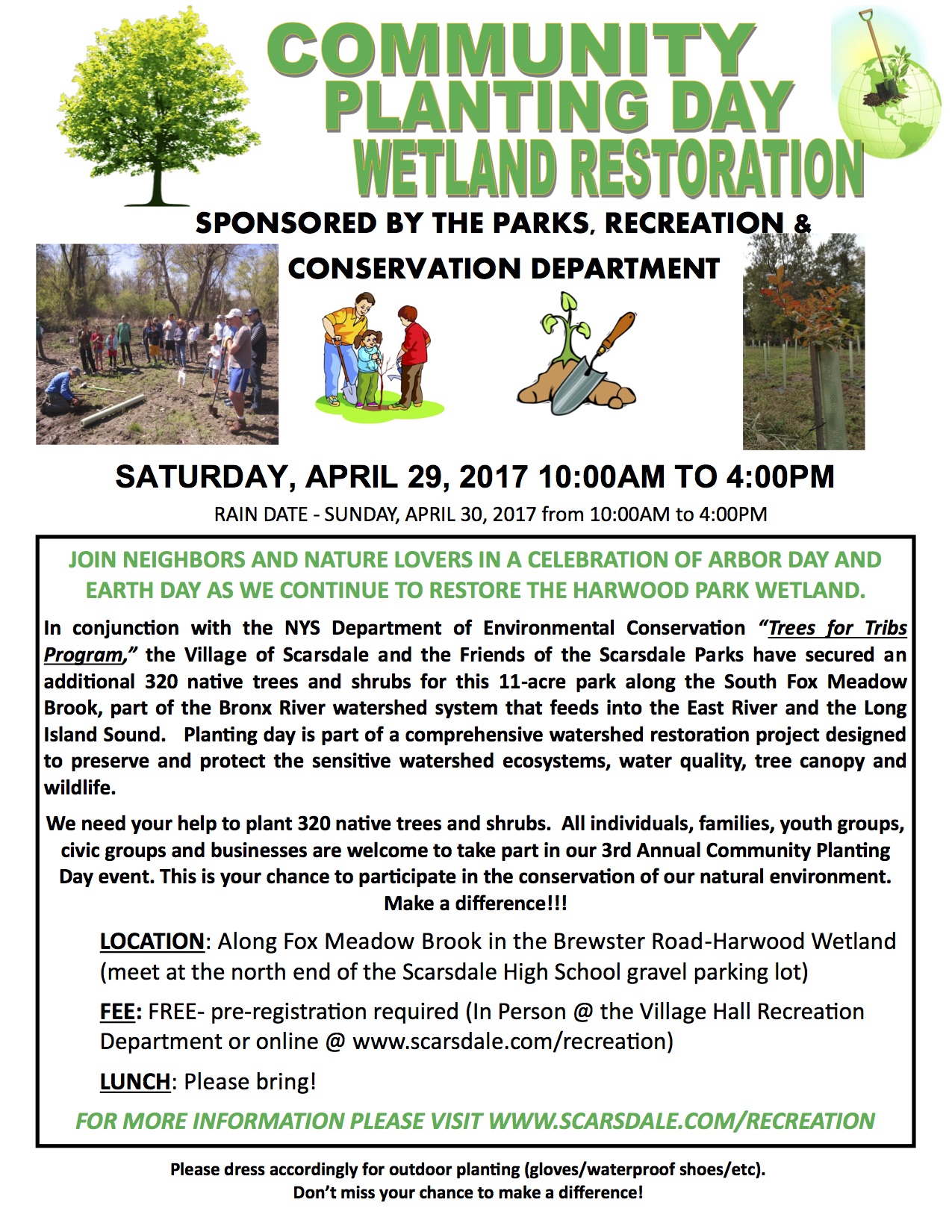 BLOG COMMENTS POWERED BY DISQUS