Scarsdale Forum Names Committee Chairs and Board of Directors
Published: Thursday, 22 June 2017 08:34
Joanne Wallenstein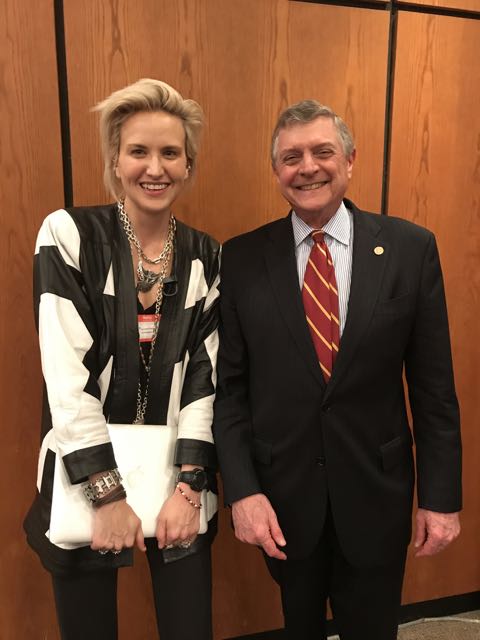 The Board of Directors of the Scarsdale Forum is pleased to announce committee chairs for 2017-2018. Following the Forum's by-laws, Forum President ML Perlman presented a slate of nominees, which were voted upon by the Board of Directors. Perlman spent over two months interviewing countless members of the Scarsdale community including Board Members, Committee Members, Committee Chairs, leaders of other community non-profit Boards with similar appointment responsibilities, Forum Members, and non-members to solicit their views about potential chair candidates. She also spoke to the nominees and asked for their ideas about how to continue enhancing the Forum's mission making recommendations about important Scarsdale civic issues. According to Perlman, "as Forum President, the By-Laws provide me with the responsibility of proposing Committee Chairs to our Board for review. I undertook this task with patience, deliberation, inquiry, and with a focus on encouraging new people – sometimes very new members – to take on leadership roles. The latter component is the part that I thought was a special opportunity that I was uniquely capable of providing. Jon Mark and I have stated that we are pursuing a theme of mentorship – but specifically a mentorship that allows new faces to step up into leadership positions – not just membership positions."
Committee Chairs
Assessment*: Robert Berg
Audit: Thomas Giordano
Communications: Jon Mark
County Fiscal Affairs: Mark Lewis
Development: Ed Morgan
Education: Mayra Kirkendall-Rodriguez and Carlos Ramirez
Fiscal Affairs Scarsdale: Justin Arest
Hospitality: Lisa Van Gundy
Intergovernmental Relations: Jon Mark
Investment: Randy Guggenheimer
Membership: Bruce Wells and Dara Gruenberg
Municipal Services: Madelaine Eppenstein
Neighborhood Character: Susan Douglass
Non-Partisan Procedures: Eli Mattioli, Tim Foley, Jill Spielberg
Policy: Eli Mattioli and Eric Jaffe
Program and Speaker Series: Dave Irwin and Barry Meiselman
Recreation: Robert Harrison and Gabrielle Wise
Special Events: Lena Crandall and Linda Blair
Sustainability: Michelle Sterling and Darlene Lefrancois Haber
Zoning and Planning: Randi Culang and Richard Pinto
*A vote for co-chairs for the Assessment and Recreation Committees will take place at a later date.
The Board of Directors also approved the Executive Committee.
Executive Committee
ML Perlman
Jon Mark
Randy Guggenheimer
Susan Douglass
Lena Crandall
Justin Arest
Madelaine Eppenstein
Michelle Sterling
Tim Foley
At the Forum's annual membership meeting on May 8th, the Forum's Nominating Committee comprised of Chair Howard Nadel and members Tim Foley, Robert Harrison, Carlos Ramírez, and Mayra Kirkendall-Rodríguez presented Jon Mark as Vice President and Judy Kerr, Jon Krisbergh, and Ron Schulhof as Directors-at-Large. The slate was voted upon by the Forum's members. Incoming Forum Vice President Jon Mark is "honored to be joining the other Forum officers and Board members and looks forward to working with them and the membership over the coming year." The 2017-2018 Nominating Committee will be chaired by outgoing Forum President Lena Crandall; Carlos Ramírez is staying for a second term and will be joined by Justin Arest, Dara Broxmeyer Gruenberg, and Elizabeth Guggenheimer.
According to Perlman, her "vision for this organization is for it to be one of the organizations to which every Scarsdale resident in town belongs. The Forum should be a place for any resident to find relevant information on their interests within the Village – as well as mentorship and encouragement to deepen their involvement in Village affairs through volunteerism in Village Boards & Councils, and eventually running for elected office if they choose. I believe that the Chair positions I have proposed bring us closer to that goal by extending the reach of our leadership beyond what we have known in recent memory. With the energy, diversity, and insight of our Board, I believe we can become even more relevant – and thereby substantially increase our membership."
She encourages 'all residents of the Village of Scarsdale and the Mamaroneck Strip to become members of the Scarsdale Forum.'
BLOG COMMENTS POWERED BY DISQUS