Scarsdale Forum's Downtown Revitalization Committee Launches Merchants Survey
Published: Tuesday, 12 September 2017 21:37
Joanne Wallenstein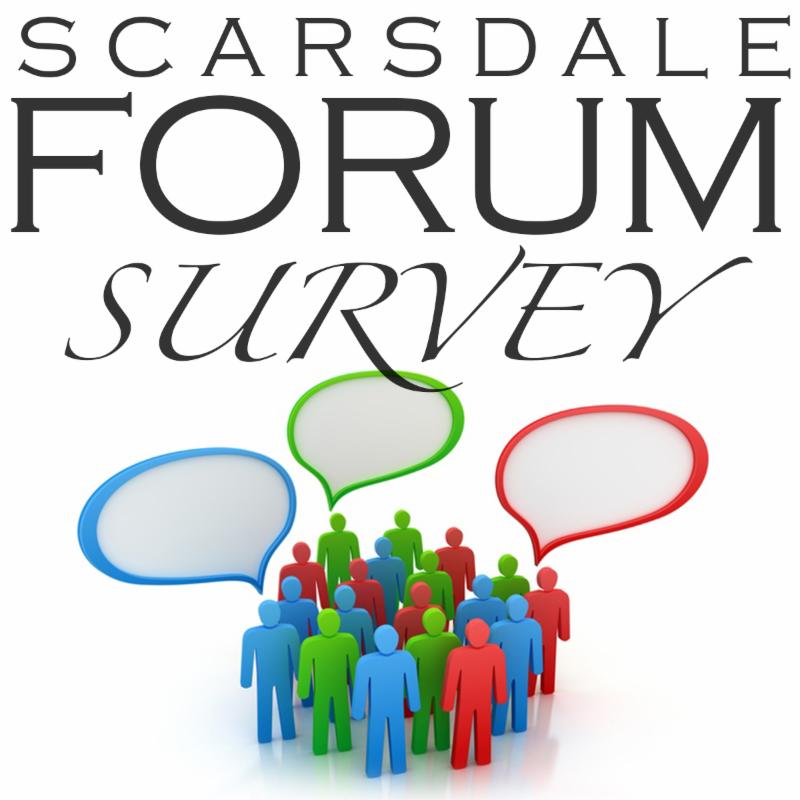 The Downtown Revitalization Committee of the Scarsdale Forum is launching its Merchants Survey this week in downtown Scarsdale, with the objective of conducting live interviews with all merchants in the Village downtown, including Scarsdale Avenue and Garth Road.
The survey will be used to measure merchants' perceptions of downtown, including availability of parking, infrastructure, use of public spaces, variety of retail stores and nightlife, to name but a few topics. The results should begin to paint a picture of how local employers feel about the area in which they spend so much of their week. They also will be used as a benchmark to measure the change in merchant perceptions of downtown during the course of the downtown revitalization initiative. The results will be published and provided to participants as soon as all of the data are compiled and analyzed.
Alex Harrison, who is coordinating the Merchants Survey, reported, "The merchants and business owners of our downtown are important stakeholders and members of our community. They have been directly impacted by the decline in pedestrian traffic, the changing retail mix and the increase in store vacancies. Committee members would like to interview each one of our merchants. Through the Scarsdale Forum, we hope to make their concerns, opinions and voices heard."
Mayra Kirkendall-Rodríguez, who is coordinating the Downtown Revitalization Committee's Consumer Survey, provided this update, "The Consumer Survey will be completed the evening of September 12. Over the next month, we will be compiling the results and preparing a report. Before releasing the report, it is important to obtain the independent and unbiased perspective of our merchants and business owners. Only by understanding both sides of the buy/sell decision can we make solid recommendations."
Susan Douglass, Chair of the Downtown Revitalization Committee, put the Forum's Consumer and Merchants Surveys into perspective, noting "Good market research will provide an important foundation for the Forum's recommendations for revitalizing the Village downtown. However, it is important to bear in mind that market research is not an exact science. It won't give us a detailed blueprint for improving the downtown, and it won't give us a list of priority actions to pursue. Market research is simply a tool to help us make educated guesses about the potential success of various development strategies. More precisely, market research is a set of measurements which, when used together, provides a snapshot of current market conditions and trends that could affect the downtown's potential for growth and change."
Any questions regarding the ongoing projects of the Downtown Revitalization Committee may be referred to Susan Douglass at susanudouglass@gmail.com.
BLOG COMMENTS POWERED BY DISQUS