Letter to the Editor: "Greenacres School Process is a Sham"
Published: Sunday, 17 September 2017 08:55
Joanne Wallenstein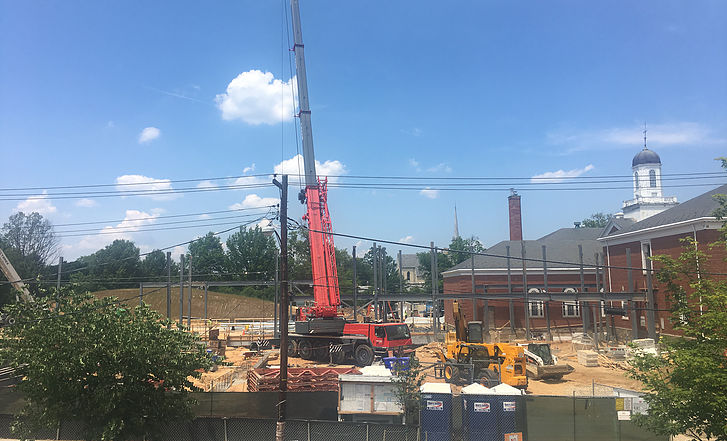 This Letter to the Editor was sent to Scarsdale10583 by Andy Taylor:

This whole GA school process has been a sham. It has not been open and I truly believe that this process has been strong armed to get to what is believed/perceived as a lower risk bond vote. As a tax payer I know the community is getting a truly poor value given the proposed GA renovation - it's just a poorly designed and scoped project. Way too much cost for way too little benefit. I'd happily pay higher taxes if we got value, I'd prefer to save vs. this option. As a father and member of the community I truly believe that the school board is shifting an unacceptable amount of risk and burden on the GA community because of its lack of leadership. Here is a simple truth - Scarsdale is an old town with old schools and will have to eventually figure out ways to truly upgrade/replace the facilities through time. This won't be easy, but dumping a significant sum of money into a bandaid and retaining huge facility shortcomings doesn't work. This is further compounded by ignoring the sprawling open construction site that children are intended to navigate daily and learn in. If I hear another inane quip about how we have kids in school during construction regularly in Scarsdale I might lose it. The community of Scarsdale has never tried construction of this scale and scope on such a tight site, in this proximity of children, for such duration before. This is a real issue for parents that has largely been ignored.
The board seems to have gone out of its way on multiple occasions to minimize or hamper community involvement. Waiting until the end of school board meetings - close to midnight on weekdays before opening up public comment on GA school (personally experienced this 3x - once sitting there waiting while the school board finished a decision about font size on wall plaques - sure seemed like they intended to wait out GA parents - trying to thin the crowd). Having final "deliberations" on Greenacres school on a weekday morning at the end of summer is a nice way to help ensure less involvement from busy families with young children who are out of town prior to the start of school. Nothing about this process has appeared to be done in good faith: last minute meeting announcements, limited disclosure of detailed plans, no discussion weighing complete costs of options at public meetings. The "open" discussions truly appear to be a show, devoid of any real analysis and evaluation - despite constant community requests for just that. This whole process has made me cynical about our educational infrastructure and truly saddens me that the reps of our community refuse to have an adult conversation with the community. I have had a few private conversations with members of the school board, and they have acknowledged and validated much of my concerns. It is as if there is some invisible momentum to get a specific result. I and a large number of GA families that I am in touch with will be voting no on the bond because of the way the school board (and superintendent) have attempted to strong arm this process.

Andy Taylor
BLOG COMMENTS POWERED BY DISQUS