Parents Express Concerns About Safety, Noise and Traffic Flow During Construction at Greenacres PTA Meeting
Details

Category: Shout it Out
Published on

28 September 2017

Written by

Joanne Wallenstein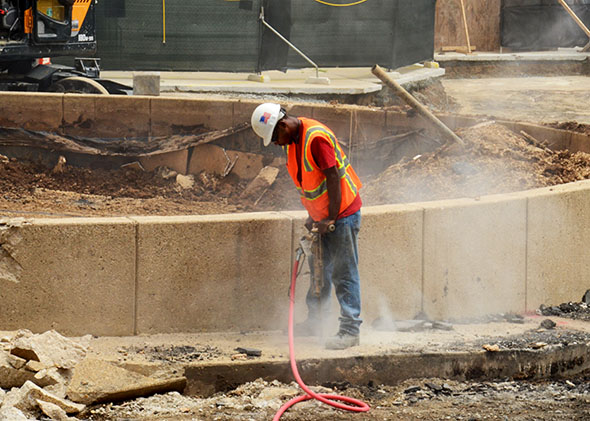 Scarsdale10583 was not permitted to attend the Greenacres PTA meeting about the bond proposal on September 27 – but we asked a few parents in the audience to provide a recap and here is what they shared in their own words:
There was a strong turnout at the meeting and Assistant Superintendent Stuart Mattey, the architects and construction manager presented the same plan as they did at the Sept. 11, 2017 meeting of the Board of Education and took questions afterwards. They noted that the building committee had been meeting and that some things on the plans had changed, but for the most part, the plans were unchanged. They continued to try to play both sides of the "this is a major upgrade" versus "no, we are not doing that much in the building so the timeline isn't an issue."
Water and Sanitary Piping: For example, in response to a question about the old pipes (that will not be replaced during the construction) they indicated that the pipes would be upgraded when they fix/add bathrooms ... (at a later date). They also said that during the first summer they would be upgrading the electrical in the old classrooms and acknowledged that some of this work would be in the ceilings -- which is more labor intensive.
Traffic and Safety: Stuart Mattey acknowledged that traffic and challenges with drop-off/pick-up would be exacerbated by the construction and possibly after the project was complete - but punted to the building committee to address those issues. Parents expressed concern about the noise and heat during the construction and the fact that it will not be possible to open the windows in the classroom during the construction. In fact, windows were open last night in the school and it was a sauna in there. People were soaking wet from sweat. The construction managers acknowledged that noise is going to be a problem and recommend that they use a noise monitor to track the noise level.

A question was asked about traffic and safety issues and how they are being addressed by both the plans for after construction (specifically about the results of the promised traffic study and how these issues would play into the design) and traffic during construction because their will be no access to the building from Huntington during construction at all. No response was given to whether a traffic study has been ordered or completed. The administration considers this a "logistical" issue for the building committee (Mattey did say they were looking at parking.)

The administration continues to say that the safety logistics will be worked out in the future and punted a lot to the building committee. It was not clear how much attention the board/administration will pay to the building committee's recommendations if those recommendations don't align with their plan. They explained that no interior work was planned for when the kids would be in the building but, again, said that they did not have any contingencies for delays because they don't experience delays in their projects.

Facilities Manager John Trenholm brought up the high school construction that is going on right now with the kids in the building and said, "See ... it can be done with the kids there." When I asked if that was the plan, he explicitly ignored me.

Role of the PTA: The PTA made a statement saying that while they are advocates for the children in a general sense, they see themselves more as conduits of (the district's) information rather than as advocates to ensure this project is safe and/or worthwhile. While this is disappointing, to be honest, I understand where they are coming from. They joined the PTA to help support the school and enrich the educational experience at the building - not to shepherd through a difficult construction project. Having said that, there is a real vacuum when it comes to advocacy for the kids in the process because the PTA won't serve that purpose.
Parents expressed concern that there was no way for the PTA at-large to communicate with the PTA representatives on the building committee and the PTA feebly said that people could email them by getting their email addresses off SchoolBee, when they were challenged to make their contact information available. The PTA never sent out a communication about who was on the building committee - it just left it to people to look at the presentation from the Board Meeting, which listed their names. Most people who aren't tracking this closely have no idea that the building committee is meeting or that they have (nominal) representation on that committee. Parents have no idea what their PTA reps are doing on the committee or what positions they are taking.
Construction Equipment: Parents expressed concern about the location of the construction equipment staging area next to the playground -- with blacktop for play on the opposite side of the staging area and behind the staging area field space. Effectively the staging area has been placed directly in the middle (because it is right across from the construction site then) and they are expecting children to play all around it.)

One parent pointed out that this is a safety concern in supervising children when some are on the playground and others on the other side of the site, as well as the obvious issue of just having children actively playing around a construction staging site. She noted her own children often go in opposite directions even after school when outside on the playground/blacktop so it would effectively cut off site around the staging area.
Modular Classrooms: Many parents implored the architect and district to guarantee the kids safety by moving the kids off site. Parents seemed skeptical that the project could be done in 15 months with work on the main building only in the summer months. Even architect Roger Smith was concerned and commented that the eight modular classrooms will be on site in case there are delays.
Mr. Smith (the architect fro BBS) said that he thought that some modular classrooms were prudent because of the proximity of the 4th and 5th grades to the construction of the addition. He also said that the modulars are very nice and that, in his experience, teachers don't want to move back into original classrooms at the conclusion of the projects because the rooms are so open, climate controlled, well-lit, etc. One of the mothers who had been a big advocate of Saving the Field said that the AC units on modulars are so loud it's worse than construction...no one seemed to take that all that seriously.
Some parents were concerned about the modular classrooms. Roger Smith said that teacher love them and often describe them as their favorite classrooms. They are quiet, roomy, and have air conditioning. While he did not suggest moving the whole school to trailers he suggested that the current eight room structure proposed should be included in case of issues.

There was a question raised about the size of the field and the amount of space that would be required to completely relocate the entire school into trailers on the field. We were told that the field is six acres. An acre is about 44,000 square feet. A trailer school constructed in Needham, MA was 35,620 square feet and included 30 classrooms.

Noise and Dust: Other parents were worried about noise and pointed out that they said that they would stop construction for state testing-- but that they were more concerned about instruction being negatively impacted than testing. Parents did not appear to care about performance on state tests.
Bond: The other important take-away was that the PTA appeared to be concerned that a no vote on the bond would mean that "money goes away". This just isn't true.
Letter to the Editor: "Greenacres School Process is a Sham"
Details

Category: Shout it Out
Published on

17 September 2017

Written by

Joanne Wallenstein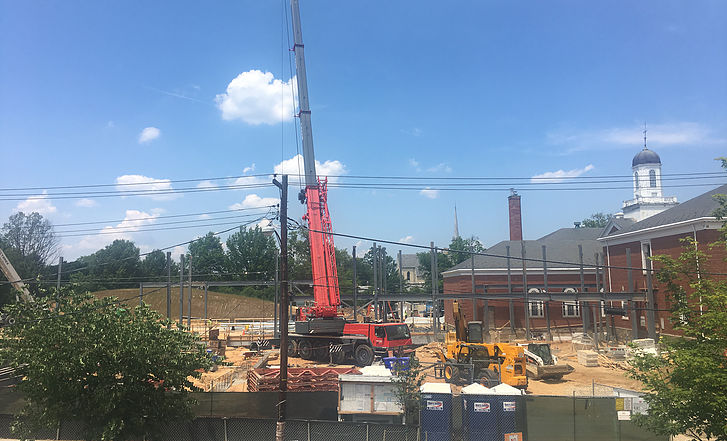 This Letter to the Editor was sent to Scarsdale10583 by Andy Taylor:

This whole GA school process has been a sham. It has not been open and I truly believe that this process has been strong armed to get to what is believed/perceived as a lower risk bond vote. As a tax payer I know the community is getting a truly poor value given the proposed GA renovation - it's just a poorly designed and scoped project. Way too much cost for way too little benefit. I'd happily pay higher taxes if we got value, I'd prefer to save vs. this option. As a father and member of the community I truly believe that the school board is shifting an unacceptable amount of risk and burden on the GA community because of its lack of leadership. Here is a simple truth - Scarsdale is an old town with old schools and will have to eventually figure out ways to truly upgrade/replace the facilities through time. This won't be easy, but dumping a significant sum of money into a bandaid and retaining huge facility shortcomings doesn't work. This is further compounded by ignoring the sprawling open construction site that children are intended to navigate daily and learn in. If I hear another inane quip about how we have kids in school during construction regularly in Scarsdale I might lose it. The community of Scarsdale has never tried construction of this scale and scope on such a tight site, in this proximity of children, for such duration before. This is a real issue for parents that has largely been ignored.
The board seems to have gone out of its way on multiple occasions to minimize or hamper community involvement. Waiting until the end of school board meetings - close to midnight on weekdays before opening up public comment on GA school (personally experienced this 3x - once sitting there waiting while the school board finished a decision about font size on wall plaques - sure seemed like they intended to wait out GA parents - trying to thin the crowd). Having final "deliberations" on Greenacres school on a weekday morning at the end of summer is a nice way to help ensure less involvement from busy families with young children who are out of town prior to the start of school. Nothing about this process has appeared to be done in good faith: last minute meeting announcements, limited disclosure of detailed plans, no discussion weighing complete costs of options at public meetings. The "open" discussions truly appear to be a show, devoid of any real analysis and evaluation - despite constant community requests for just that. This whole process has made me cynical about our educational infrastructure and truly saddens me that the reps of our community refuse to have an adult conversation with the community. I have had a few private conversations with members of the school board, and they have acknowledged and validated much of my concerns. It is as if there is some invisible momentum to get a specific result. I and a large number of GA families that I am in touch with will be voting no on the bond because of the way the school board (and superintendent) have attempted to strong arm this process.

Andy Taylor
Letter to the Editor: Greenacres: Unrealistic Plans Ignore Need to Relocate Students Off-Site
Details

Category: Shout it Out
Published on

05 September 2017

Written by

Joanne Wallenstein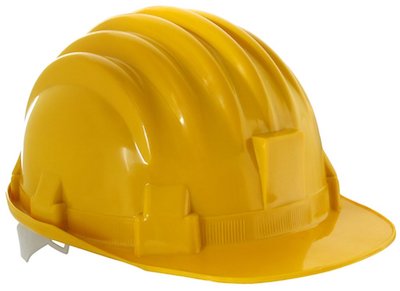 This letter was sent to Scarsdale10583 by Chris and Lynn Marvin: The Scarsdale School District has recently attempted to address widespread safety concerns with the massive $35 million renovation of Greenacres Elementary, Scarsdale's oldest school, by proposing to limit interior construction to two summers. As the parents of three Greenacres students, we agree that interior construction should only be done when the school building is unoccupied, however, we believe that the District's current proposal offers false hope that the Greenacres project can be accomplished safely without the need to relocate students off-site for a longer period of time. Worse yet, it may even exacerbate safety issues.
The current District proposal hinges on the feasibility of completing an extensive interior renovation of half of the school building in just ten weeks, the length of a typical summer break. Those ten weeks must necessarily include sufficient time for, among other things, removal of classroom furniture and supplies, extensive asbestos abatement, removal of flooring in classrooms and corridors, interior demolition, framing of new walls, doors and windows, installation of new electrical wiring and plumbing, installation of flooring, finishing of new walls, painting of classrooms and corridors, replacement of classroom unit ventilators and the reinstallation of all furniture and supplies (with time for teachers to set up their classrooms for the new school year). Of course, the school would also have to be thoroughly cleaned and new flooring and other materials given time to completely off-gas before it would be safe for students to be admitted back into the building.
Can the District really accomplish all of that in just ten weeks? Their recent track record suggests otherwise. The District experienced construction delays this year with summer projects at the High School and Edgewood that left them scrambling to finish before the start of the school year. Reasons for those delays included the discovery of asbestos in areas where none had been anticipated, a significant risk in a school like Greenacres, Scarsdale's oldest, and errors made by the District's contractors, a risk with any construction project, particularly one as extensive and complex as what's been proposed for Greenacres. Even just a few years ago, a planned move of the Greenacres office was postponed from one summer to the next due to delays involving asbestos abatement. That work involved only the renovation of two rooms; the proposed project would involve half of the school building at a time!
As the District may argue, despite their ultimate responsibility for these projects, some reasons for recent construction delays may have been out of their immediate control. But that's precisely the point. The District cannot always anticipate or control the causes of construction delays. Accordingly, the School Board should not attempt to address significant safety concerns by focusing solely on a scenario in which interior construction must begin and be completed in the summer when recent experience suggests that scenario is unlikely to be realistic.
What would happen to Greenacres' students in the event of a construction delay? In that case, as the District scrambled to react, it might try to continue construction with the children back in the school building, putting them in harm's way. Or the District might pressure its contractors to finish the work before the end of the summer by any means necessary, thereby incentivizing them to cut corners wherever possible just to get the job done. The resulting punch list of unsatisfactory work would likely require school-year construction to resolve. Either way, Greenacres' students would lose.
The solution is to relocate Greenacres' students off-site for the duration of the construction project, an idea supported by a majority of the Kindergarten and First Grade parents at Greenacres during the last school year (i.e. parents of children likely to be affected by the renovation).
We urge the School Board to find a way to move Greenacres' students out of the school building and harm's way for as long as it will take to complete the entire Greenacres construction project. We also encourage all concerned Scarsdale residents, whether Greenacres parents or not, to let the School Board hear your concerns. Their e-mail address is: boardofed@scarsdaleschools.org.
Scarsdale Forum's Downtown Revitalization Committee Launches Merchants Survey
Details

Category: Shout it Out
Published on

12 September 2017

Written by

Joanne Wallenstein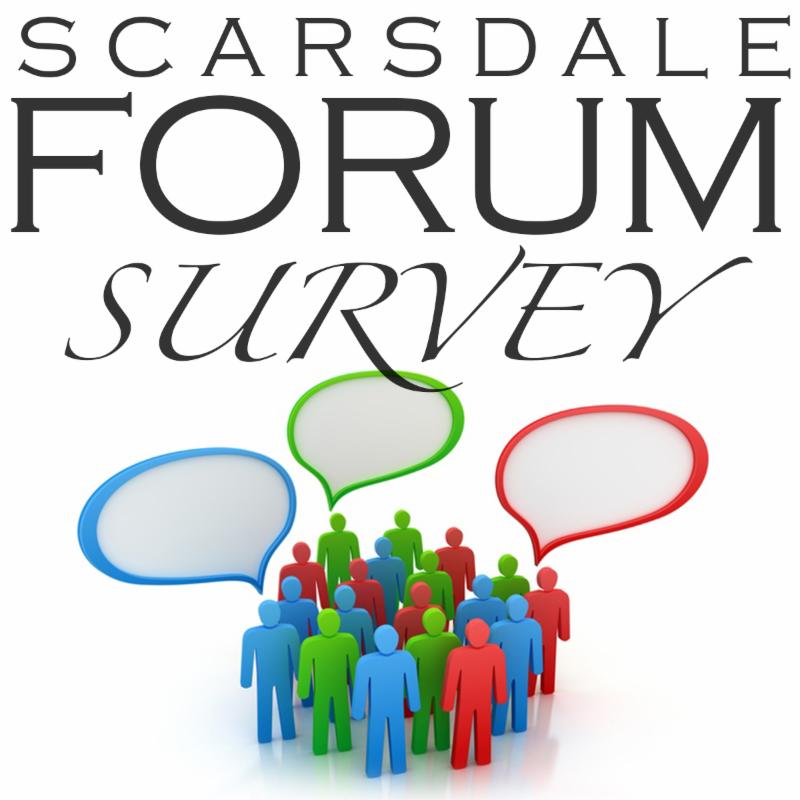 The Downtown Revitalization Committee of the Scarsdale Forum is launching its Merchants Survey this week in downtown Scarsdale, with the objective of conducting live interviews with all merchants in the Village downtown, including Scarsdale Avenue and Garth Road.
The survey will be used to measure merchants' perceptions of downtown, including availability of parking, infrastructure, use of public spaces, variety of retail stores and nightlife, to name but a few topics. The results should begin to paint a picture of how local employers feel about the area in which they spend so much of their week. They also will be used as a benchmark to measure the change in merchant perceptions of downtown during the course of the downtown revitalization initiative. The results will be published and provided to participants as soon as all of the data are compiled and analyzed.
Alex Harrison, who is coordinating the Merchants Survey, reported, "The merchants and business owners of our downtown are important stakeholders and members of our community. They have been directly impacted by the decline in pedestrian traffic, the changing retail mix and the increase in store vacancies. Committee members would like to interview each one of our merchants. Through the Scarsdale Forum, we hope to make their concerns, opinions and voices heard."
Mayra Kirkendall-Rodríguez, who is coordinating the Downtown Revitalization Committee's Consumer Survey, provided this update, "The Consumer Survey will be completed the evening of September 12. Over the next month, we will be compiling the results and preparing a report. Before releasing the report, it is important to obtain the independent and unbiased perspective of our merchants and business owners. Only by understanding both sides of the buy/sell decision can we make solid recommendations."
Susan Douglass, Chair of the Downtown Revitalization Committee, put the Forum's Consumer and Merchants Surveys into perspective, noting "Good market research will provide an important foundation for the Forum's recommendations for revitalizing the Village downtown. However, it is important to bear in mind that market research is not an exact science. It won't give us a detailed blueprint for improving the downtown, and it won't give us a list of priority actions to pursue. Market research is simply a tool to help us make educated guesses about the potential success of various development strategies. More precisely, market research is a set of measurements which, when used together, provides a snapshot of current market conditions and trends that could affect the downtown's potential for growth and change."
Any questions regarding the ongoing projects of the Downtown Revitalization Committee may be referred to Susan Douglass at susanudouglass@gmail.com.
Local Leaders Respond to Violence In Charlottesville
Details

Category: Shout it Out
Published on

16 August 2017

Written by

Joanne Wallenstein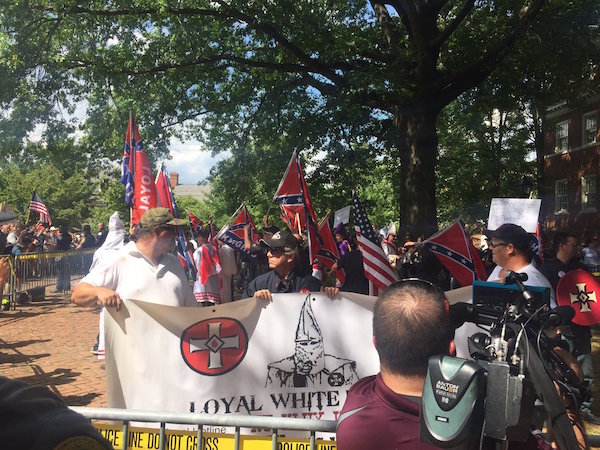 It's difficult to believe that white supremacists, neo-Nazis and members of the Ku Klux Klan would stage a violent protest in an enlightened college town and that the U.S. President would fail to condemn them. But that's exactly what happened this week in Charlottesville, VA, and many I spoke to in Scarsdale are shocked, offended and even more worried about the fate of our nation than they have been in previous weeks.
Here are comments from local leaders:
Representative Eliot Engel: "The white supremacists and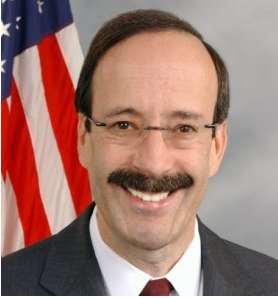 nationalists who lined the streets of Charlottesville inciting violence the past few days are domestic terrorists. Calling them anything other than that is not just an affront to our values; it's dangerous. These men and women are filled with hate and have displayed a willingness to use violence as a means to push their racist, anti-Semitic beliefs. They represent the very worst of our country and every good citizen should stand against them in this critical moment.
"Today, I mourn the loss of life in this despicable display and pray no more innocent people are harmed or worse. The President condemned the violence 'on all sides' of this conflict, but there is only one side that deserves his condemnation. There is only one side spreading hatred and that side, the side of David Duke and the white supremacists, must be denounced in the strongest possible terms. The President should have done that yesterday in his remarks. He did not."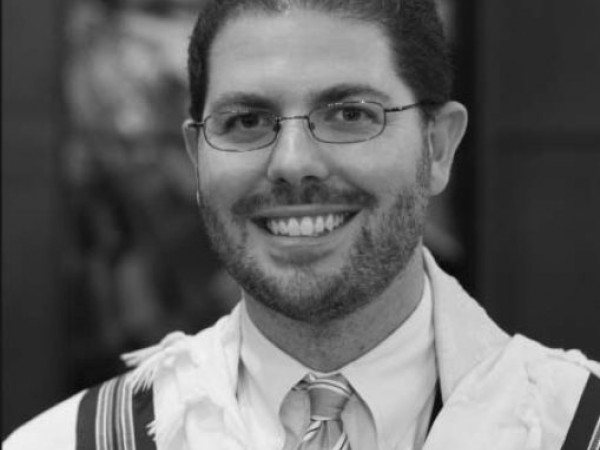 Rabbi Jeffrey Brown from Scarsdale Synagogue: "Like you, I am still reeling from the news of this past weekend in Charlottesville, Virginia. The senseless death of Heather Heyer, who was present to protest the "Unite the Right" rally and its message of white supremacy, is only our most recent reminder that our society continues to suffer from racism and anti-Semitism (to name just two symptoms of the disease).

Tweets from Senator Chuck Schumer: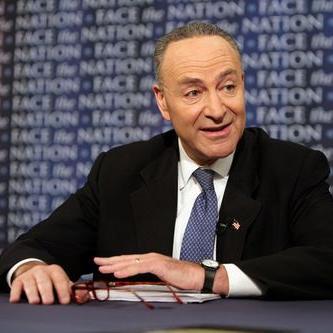 "By saying he is not taking sides, Donald Trump clearly is. When David Duke and white supremacists cheer, you're doing it very, very wrong."
"Great and good American presidents seek to unite not divide. Donald Trump's remarks clearly show he is not one of them."
Tweets from Senator Kirsten Gillibrand:
"Wow, what a disgrace. There is only one side. No one, especially not the leader of the free world, should ever tolerate violent racists."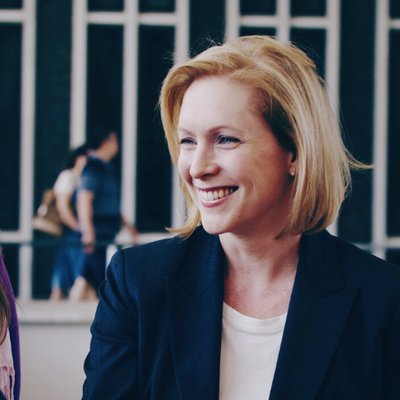 "We must not remain silent or accept the hate and bigotry brought to Charlottesville, VA—or anywhere in this country."
"The images out of Charlottesville are some of the worst I've seen in America in my adult life. White supremacy and neo-Nazism have no place in America. Domestic terrorism like this cannot be tolerated."
"I know we are better than this, but we must all speak out against this hate. Silence is not an option."

What do you think? Share your views in the comments section below.