Honor Scarsdale's Extraordinary Volunteers at the Scarsdale Bowl Dinner
Published: Thursday, 30 March 2017 10:57
Joanne Wallenstein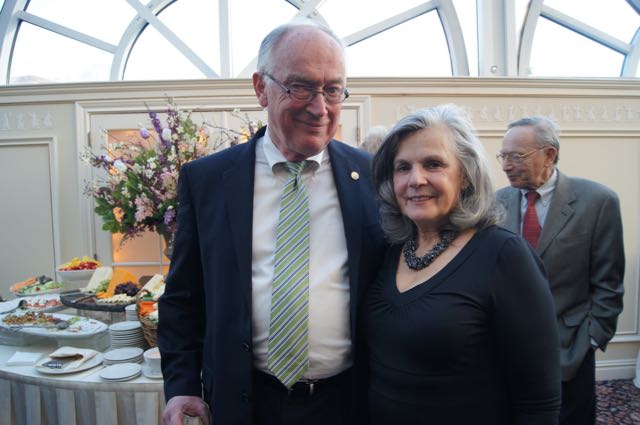 To the Editor:
The Scarsdale Bowl Dinner is one of the most inspiring events in town because it honors deserving individuals devoted to the extraordinary culture of public service that makes this community so special. This year's Bowl honorees, Kathy and Bob Steves, have tirelessly served our community for almost 30 years. Since she moved to Scarsdale, Kathy has given her energy and support to many organizations: She is currently the Board President of Scarsdale Edgemont Family Counseling Service. Previously, Kathy has taken on leadership positions such as President of the Greenacres Neighborhood Association, Scarsdale Neighborhood Association Presidents (SNAP) member for multiple terms, Student Transfer Education Plan (STEP) Board Co-Chair, Scarsdale Middle School PTA member, Friends of the Scarsdale Library's Annual Book Fair Chair, and active member of their church, Immaculate Heart of Mary.

Bob, like Kathy, has volunteered for countless civic organizations in Scarsdale. He is currently the Co-Chair of the Scarsdale Library Capital Campaign Committee and has been involved in numerous organizations in the community, including the school board and Village government, serving as both President of the Scarsdale Board of Education, and the Mayor of the Village of Scarsdale. Bob has Co-Chaired STEP, served as a member of the School Board Nominating Committee, President and Treasurer of the Scarsdale Edgemont Family Counseling Service, and Chair of the Scarsdale Bowl Committee.
Catching up with friends and neighbors is another wonderful aspect of the Bowl Dinner. Whether you are a veteran volunteer or someone who has yet to explore the many public service opportunities the Village provides, all of us can appreciate the spirit of service celebrated by the Scarsdale Bowl. Resident volunteers head Village government, serve on Village Boards and councils, comprise the Board of Education, and serve on Parent Teacher Associations and neighborhood associations. In addition, many community members work with the Scarsdale Forum, League of Women Voters of Scarsdale, or religious organizations, or serve as volunteer firemen, coaches, scout leaders or with other local service organizations. These efforts give residents a real voice in how Scarsdale operates.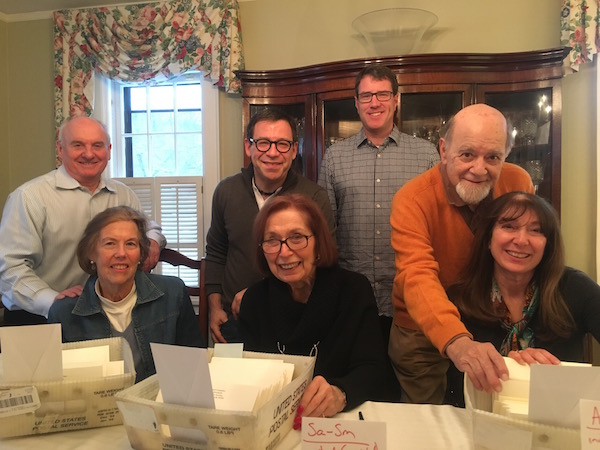 The seventy-five year tradition of the Scarsdale Bowl is maintained by the Scarsdale Foundation. The focus of the Scarsdale Foundation is to fund need-based scholarships to deserving Scarsdale High School graduates and Scarsdale residents in their sophomore through senior years of college. The Scarsdale Foundation funded $118,000 in scholarships for the 2016-2017 school year. In addition, the Foundation funds specific grants for civic purposes to strengthen local non-profit organizations. The Bowl dinner is not a fund raising event so when you RSVP to the Bowl, please also make a donation to the Scarsdale Foundation.

You can RSVP to the Scarsdale Bowl by clicking here for online RSVP and make a secure payment on the Scarsdale Foundation's website. If you did not receive a paper invitation, or want another copy, please contact Robert Jeremiah, Secretary to the Scarsdale Bowl Committee, at scarbowl@gmail.com. Please make your reservations by April 16, 2017.

Join us April 26th at the Fountainhead in New Rochelle, in celebrating Kathy and Bob, and the value of volunteering to our community.

David Lee,
Chair of the Scarsdale Bowl Committee