Party in a Park in Scarsdale Village
Published: Monday, 31 July 2017 23:52
Alec Carrol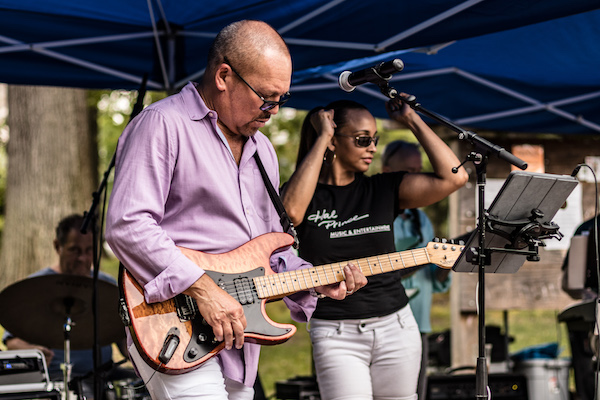 At Scarsdale Village's July Party in the Park on Friday, July 28th, good music, good weather, and good feelings abounded. With the Jay Prince Band from Hal Prince Music and Entertainment set up in Chase Park, many families with young children came to celebrate summer and enjoy the warm evening. In addition to the Jay Prince Band, a group of clowns with lots of balloons and face paint came, and soon lots of little kids ran around looking like tigers, clowns, and superheroes with lots of balloon swords and animals in hand.
As the band played classic songs from artists like Stevie Wonder as well as more current music, the ice cream truck made an appearance to provide everyone with some delicious ice cream and milkshakes. When twilight started to set in around 7:30, the clowns did a magic show that kept many kids seated and staring for the duration, and then before the evening was over, the Jay Prince Band invited everybody to come to the center of the park and dance for one last song.
While lots of young families did come to the event, one resident said she would like to see more publicity about free events like this one from the Village to really give attendance a boost.
For more information summer events in Scarsdale, go to http://www.scarsdale.com/DocumentCenter/View/409.