Scarsdale's Food Scrap Recyclying Program Featured on News 12 Westchester
Published: Monday, 07 August 2017 12:40
Joanne Wallenstein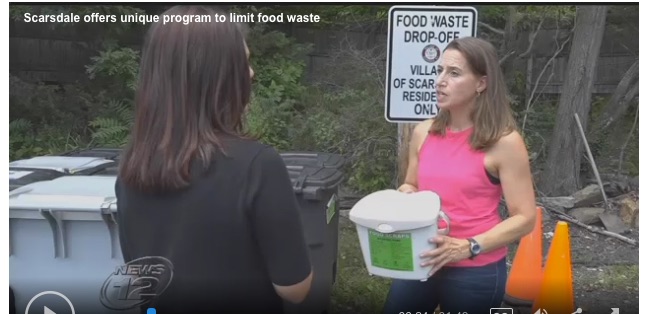 Scarsdale's own Michelle Sterling, Ron Schulhof and Mayor Dan Hochvert were featured on NEWS 12 Westchester last week, discussing the Village's food scrap recycling program which has already recycled 67,000 pounds of food scraps this year. As food scraps make up 30% of residential waste, this new program has also served to lighten the load for trash pick-up.
Participating residents purchase a counter top starter kit that is used to collect food scraps. Usually about once a week, they bring their scraps to the Scarsdale recycling center where it is collected, transported and then turned into compost.
The program has already become a model for other communities: Similar programs have been launched in Bedford and Mamaroneck and Larchmont, Greenburgh and New Castle will start their own programs in the fall.
See how you can get started here: