Scarsdale Woman's Club Membership Drive Open House
Published: Wednesday, 30 August 2017 17:33
Joanne Wallenstein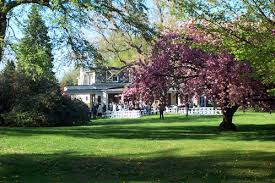 Welcoming members from all communities, The Scarsdale Woman's Club will hold a Membership Drive Open House on Thursday, September 7, 2017 from 1-4 pm at 37 Drake Road, Scarsdale.
Membership in the club provides opportunities for learning, friendships and fun.
The club offers sections that cater to many different interests: Art, Music, Community Affairs, Food and Dining, Home and Garden, Literature, Music, Personal Investing, Pottery, Programs at Seven and World Cultures and Travel. As a new member, you can try each one!
Special Events and fundraisers include Holidays through the House, Candlelight Dinner, Winter Special Event, Rhododendron Luncheon and Clambake. These are great opportunities to meet other members and have a good time.
The Scarsdale Woman's Club programs focus on cultural, educational and philanthropic activities. Funds raised by the Thrift Committee are donated to local charities. Operation Bookshelf ships millions of books to schools and service organizations around the world.
Club membership is open to all. Current members reside in all Westchester communities, Rockland County, lower Connecticut, Manhattan and The Bronx. New members are welcome to join this dynamic group.
The Scarsdale Woman's Club is located at 37 Drake Road in Scarsdale with ample parking behind the house. Club members will be on hand to share their enthusiasm with displays and tours during this annual membership drive open house. Anyone unable to attend the Open House, can find the membership information on their website, www.scarsdalewomansclub.org.