SNAP Encourages Halloween Safety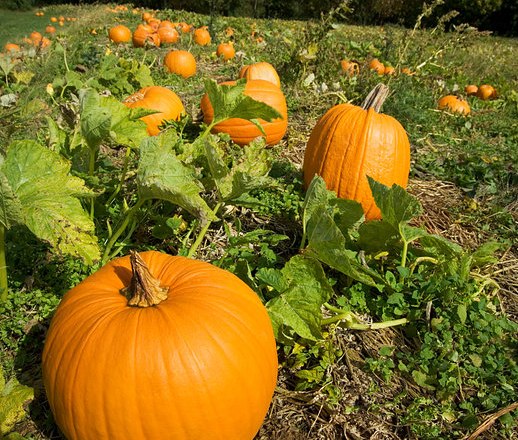 Here is a letter from your Neighborhood Association Presidents on what you can do to make this a safe Halloween: Dear Fellow Scarsdalians: Halloween is a holiday enjoyed by many in our community. It is important that we work together to ensure that our children have a safe, secure and enjoyable experience.
October 31 is a Sunday this year, so extra vigilance is important. SNAP encourages everyone to cooperate with members of the Scarsdale Police and Fire Departments in making the event safe and enjoyable. They are depending on our community partnership to multiply their resources to ensure everyone's safety for Halloween.
Prior to the holiday, Scarsdale patrol officers and detectives visit the schools to discuss Halloween safety and acceptable boundaries of behavior. The police department, in partnership with the Police Benevolent Association (PBA), sponsors a Halloween food drive to encourage the youth of the community to donate canned goods. In addition, local merchants have been requested not to sell spray paint, shaving cream, eggs and other items used for mischief in the weeks leading up to Halloween.
In keeping with the theme of "Give the Day Back to the Kids", SNAP joins the Police Department in encouraging parents to get more involved in the actions of their children, accompanying them while trick or treating and completing all door to door solicitations by specific voluntary curfew times as follows: children under 11 years of age should be finished trick or treating by 7:00 p.m.; children 11 years of age or older should complete their trick or treating by 8:00 p.m. Those children 13 years of age or older should be monitored throughout the evening and all trick or treating will be monitored by police, parents and volunteers. All trick or treating should be completed by 9:00 p.m.
Safety volunteers will be utilized on Halloween evening as additional eyes and ears for the Police Department and particularly to monitor activity and voluntary curfews. Scarsdale volunteer firefighters are strategically placed throughout the community and will report potential problems to the police. Uniformed and plain clothes officers, bicycle officers and detectives (one being the Youth Officer) will mingle with crowds, identifying potential "hot spots" and direct uniformed patrol to the areas of concern. Eggs, shaving cream and other material are to be confiscated and perpetrators removed. Youth who engage in activities that do not rise to the criminal level are to be brought to the Police Incident Command Vehicle, where officers will contact their parents who will be asked to pick up their children. Youths committing criminal offenses shall be treated according to the New York State Family Court Act/Penal Law and held at Police Headquarters.
It is important for the entire Village to work together to foster an enjoyable and safe Halloween. Remember that the actions of the participants reflect upon our entire community. By working together with the Village authorities and volunteers, SNAP hopes that Scarsdale will eliminate problems that occurred in past years.
SNAP encourages you to visit these helpful websites for additional Halloween safety tips and ideas:
http://www.fda.gov/oc/opacom/kids/treats.html
http://www.candyusa.com/Healthy/content.cfm?ItemNumber=1408
Sincerely,
Linda Ettinger Lieberman, Chairman
Confederation of Scarsdale Neighborhood Association Presidents (SNAP)
New Initiative Announced to Support Scarsdale Seniors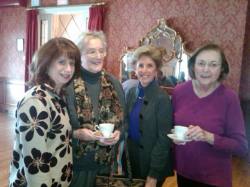 Join Scarsdale adults over age 60 and their families on November 7th, 2010 from 3:00-5:00 p.m. at the Scarsdale Woman's Club at 37 Drake Road, Scarsdale to celebrate the opening of the newly created, At Home in Scarsdale Village. Meet At Home Project Coordinator Susan Gilbert, SFCS Executive Director Geraldine Greene, At Home founding committee members, and learn about the varied programs At Home in Scarsdale Village offers members.
Connecting Scarsdale adults with each other, the community, and key support services is the goal of At Home in Scarsdale Village, made possible by the Rita Aranow Service for Seniors at Scarsdale and Edgemont Family Counseling Services. Newly appointed project coordinator Susan Gilbert, directs this dynamic initiative which models itself after similar organizations in Westchester, Connecticut, Massachusetts and across the nation. At Home offers members not only social, educational, and cultural opportunities to get together and socialize, but also provides a valuable network of services and referrals.
Ms. Gilbert has been working with active adults for the past five years in various community settings. A former public relations specialist, Ms. Gilbert recently received her Masters in Social Work from Fordham University with a concentration in gerontology. Excited to get started, Ms. Gilbert has already begun working closely with the At Home founding committee and community organizations to begin setting a calendar of events and listing available services. "Scarsdale residents want to continue celebrating life-cycle events and host families and friends in their own homes. Membership benefits include social events, assistance with locating resources through a proven provider list, the support of volunteer visits, escorts to medical visits, and help with technical skills such as computer and other electronic information needs. We plan to purchase a van that can transport between 12-15 adults. Some of our members may want to take a yoga class together or go to a play on Broadway, while others will be happy to have a teen volunteer visit on their birthday, read to them or perhaps change a light bulb that they can't reach. We aim to meet the requests of all of our members."
"The At Home program has been in the planning for well over a year," explains Geraldine Greene, SFCS Executive Director. "When we received a generous grant from the family of Rita Aranow, the agency and a Scarsdale planning group decided to partner and form At Home in Scarsdale Village. With the SFCS appointment of Susan Gilbert, we have a designated professional who will work with the volunteers and recruit membership."
The original volunteer group's first meeting was organized by the late Judy Handelman in 2007 at the home of Lynne Clark. Deborah Porder, Founders' Committee Member and Chair, says, "Our original idea was to offer social events, trips to performances, referrals to vetted home repair contractors and volunteer assistance. SFCS and the At Home group agreed to partnership when the Agency received a grant to develop an initiative to connect older adults with community support. It was a natural fit. SFCS has a long history of service to families and older adults, as well as collaborative partnerships."
Like similar organizations, such as At Home on the Sound in Larchmont, Mamaroneck, the Gramatan Village in Bronxville, the Scarsdale group will be recruiting not only members, but also interested volunteers. For adults, this can be a meaningful and satisfying way of supporting their neighbors; for teenagers and students, this is a great opportunity to explore working in service to your community and meet school-based community-service requirements.
For further information or to join or volunteer, please contact Susan Gilbert at (914) 723-4529, or via email at: sgilbert@sfcsinc.org.
Pictured Above: Geraldine Greene, Executive Director of Scarsdale Edgemont Family Counseling Service and Lynne P. Clarke, founding member of the neighborhood organization.
School Board Nominating Committee Seeks Members

Would you like to have input in Scarsdale Board of Education policy, but are unable to devote the substantial amount of time a position on the School Board demands? Consider running for election to be a member of the non-partisan committee that selects the candidates to run for Scarsdale's school board.
The School Board Nominating Committee, which meets several Sunday afternoons between January and March, is the group that identifies, proposes, and nominates qualified candidates to run for the school board. The SBNC consists of 30 voting members, representing each of the five elementary school neighborhoods. Each member is elected to serve a three-year term, elections being held in January. The goal is to identify and nominate the best candidates to serve on the Scarsdale Board of Education.
We are looking for volunteers to run in this year's election. This is your opportunity to serve your community and have important input in selecting those individuals who have ultimate responsibility for policy decisions that directly impact our schools. Excellence in education is highly valued in Scarsdale. To maintain that tradition, consider seeking a position on the School Board Nominating Committee.
Interested in joining? Need more information? Visit www.scarsdalesbnc.com , complete a biographical form online and by November 11, 2010 submit a candidate petition with ten signatures to the SBNC Administrative Committee, P.O. Box H172, Scarsdale, NY 10583. For additional details about the school board nominating process, please contact the SBNC Administrative Committee's chairperson, Stephen Fridakis at sfridakis@unicef.org
New Sign for George Field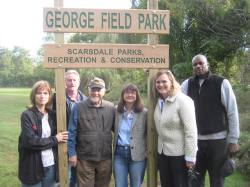 A new sign was installed and dedicated at George Field in Greenacres on October 15. On hand to celebrate were Suzanne Busby, Superintendent of Parks and Recreation; John Carmody, Parks Foreman; Gary Senatus, Parks Department, Norman Alterman, Nora Morino and Deb Pekarek, all from the Greenacres Association.
A Naked Leaf Blower and Obscene Graffiti from the Greenburgh Police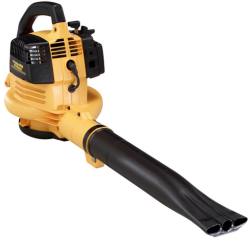 Kenneth Perko, age 67 of Old Army Road, Scarsdale was arrested for public lewdness at 6 pm on October 11 when he was spotted blowing leaves on his front lawn, naked from the waist down. The Policeman let him know there was a complaint, and Perko insisted that he was on his own property and that he was free to do as he pleased. He was arrested and taken to Greenburgh Police headquarters.
In another incident involving leaves, an Inverness Road man got into an altercation with a landscaper who was blowing leaves on the evening of 10/7. The resident wanted the landscaper to move his truck because it was blocking the street. The verbal argument escalated into a fight when the Scarsdale man pushed the landscaper and attempted to punch him in the face. While defending himself ,the landscaper inadvertently made a small scratch on the other man's face.
On September 24, a 10th grade Woodlands High School boy had his Blackberry Curve confiscated at school because cell phones are not permitted in the classroom. His teacher told him to reclaim his phone from the Dean at the end of the school day, however when he got there the phone had been stolen from the teacher's desk. The Dean told the boys mother to make a claim against the school.
On October 7th, a psychiatrist who works on East Hartsdale Avenue requested help with a suicidal patient. The patient said he wanted to jump off the roof and when questioned by the police he confirmed that he did want to kill himself. The man was taken to Westchester County Behavioral Center.
A Hartsdale resident found some obscene graffiti on the road in front of his home on Townsend Avenue that was painted overnight on October 10-11. A large penis with the man's family name above it was spray painted in red on the street. No witnesses were found.