Family Doctor Missing After Boulevard Home is Engulfed in Flames in Scarsdale
Details

Category: Neighborhood News
Published on

05 December 2016

Written by

Joanne Wallenstein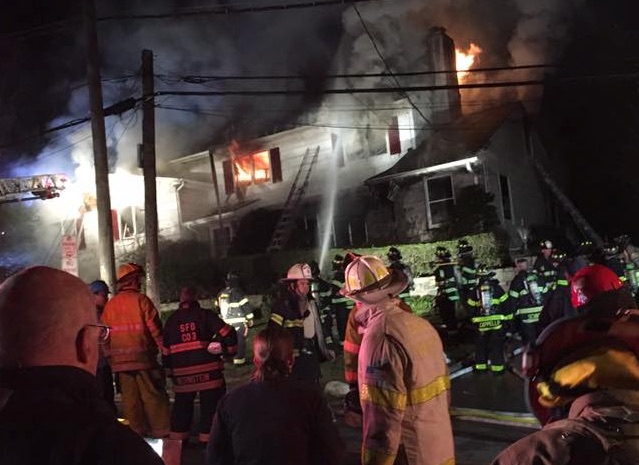 Dr. John Salimbene, a beloved family practitioner is missing after a raging afternoon fire destroyed his split level home at 174 Boulevard in Scarsdale on Sunday. His wife, Marie Salimbene, age 80, was taken out of the split-level house alive. The fire was reported at 3:22 pm on Sunday December 4th, and it took six fire departments and 70 responders to douse the flames.
Scarsdale Fire Chief Jim Seymour the house was full of clutter that may have fed the fire. News 12 reports that the fire re-ignited at 5:30 pm after firefighters thought it was out. Seymour said that the intense heat of the fire drove firefighters out and prevented them from checking the home for victims.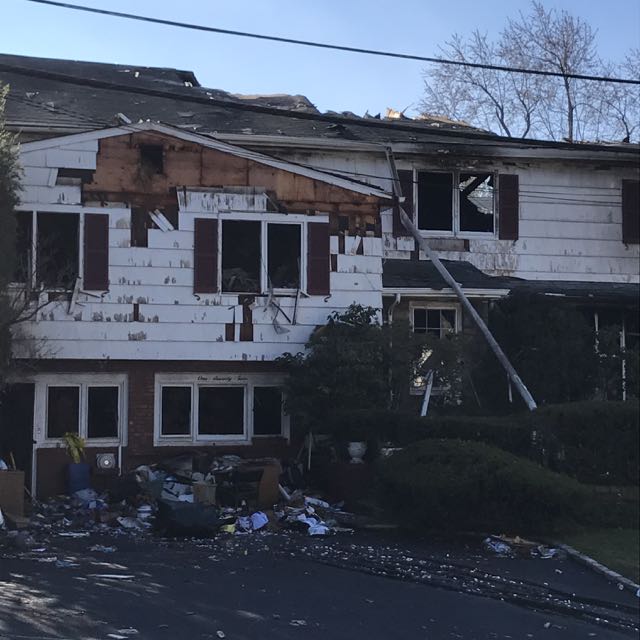 According to a press release from the Scarsdale Fire Department, "The Scarsdale Fire Department mounted an aggressive interior attack, and encountered heavy smoke, fire and heat, as well as a considerable amount of belongings and debris within the residence. One of the residents was treated at the scene and transported to the hospital by Scarsdale Volunteer Ambulance Corps. One other occupant of the residence remains missing."
The fire, at the corner of Boulevard and Post Road closed Post Road between Carman and Sprague Roads for hours on Sunday afternoon.
As of Monday morning, firefighters, police and Con Edision workers were still at the scene, checking for hot spots and conducting an investigation. Con Ed had also detected a gas link in the sewage line and was conducting an independent investigation.
Family members were on the scene, salvaging what they could from the home. One Con Edison worker said that the home is so heavily damaged that firefighters will need to take it apart, piece by piece, to search for the missing resident.

(see more here)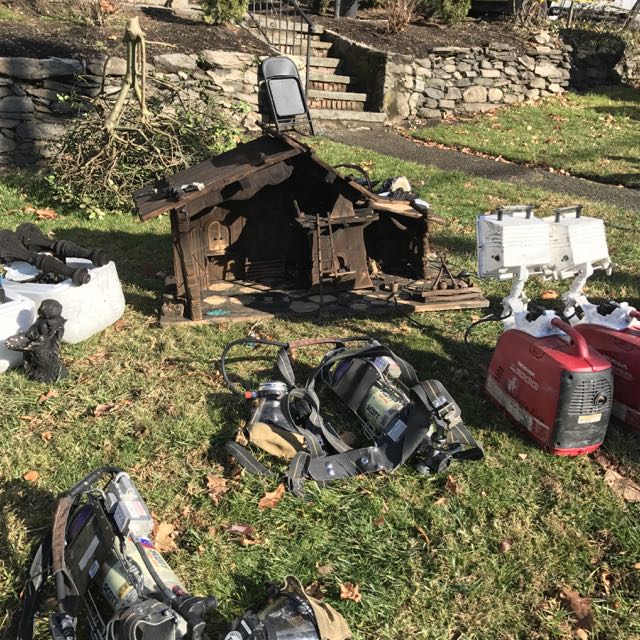 A Bookstore is Back in Town!
Details

Category: Neighborhood News
Published on

30 November 2016

Written by

Joanne Wallenstein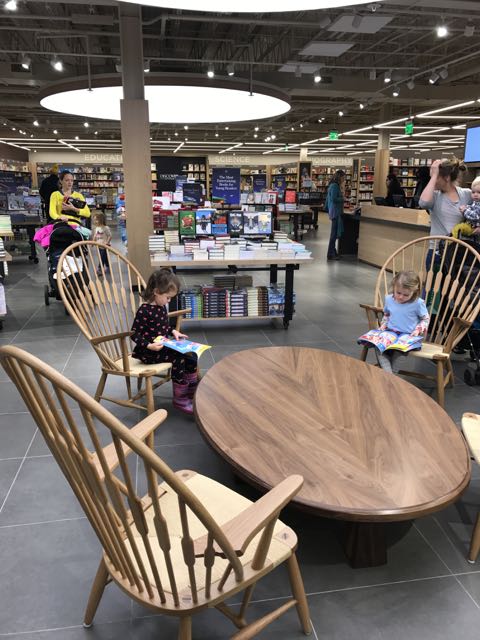 Barnes and Noble has debuted a beautiful new store at the Vernon Hills Shopping Center in the space formerly occupied by Borders Books. The site has undergone a stunning renovation and is light, bright and spacious. It includes a coffee and wine bar, a full service restaurant and an outdoor seating area with a fire pit. Customers are even permitted to buy a coffee or a glass of beer or wine and browse the store with drink in hand.
The entry wall features a huge 600 square foot, 432-letter grid including the names of 80 authors which you can search for as you descend the escalator. There's an inviting children'ssection, a roomy central seating area, a wall of cookbooks and a curated selection of titles, hand-picked for this location by the store's staff. If you're looking for something specific there are iPad kiosks around the store which map out where you'll find what you need.
The menu at "Kitchen," Barnes and Noble signature restaurant, includes appetizers to share – like guacamole and meatballs, salads, a soup of the day and some nice comfort food entrees. My friend loved the grilled cheese and tomato soup and there are also burgers, short ribs and salmon. The restaurant is open from 9 am to 10 pm, making it a great place to meet a friend, do business or enjoy a late night bite.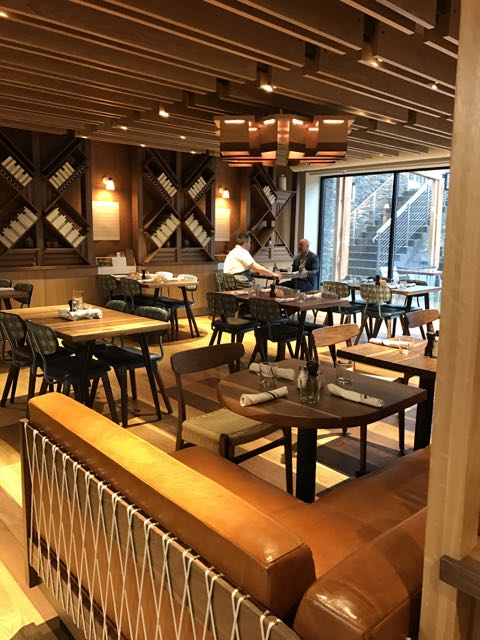 This weekend, the store has planned an ambitious schedule of events to celebrate their opening. There's face painting and balloon art all day on Friday December 2, as well as story time at 11 am with Alyssa Capucilli, the author of Biscuit and at 4 pm, Helen Perlman author of Candy Fairies will lead a candy fest and reading. Hear Jazz sung by Alexis Cole at 6 pm and bring kids in their pajamas at 7 pm for a Polar Express story time and activities. There's lots more in store – see the entire lineup here:
The new addition is just what the neighborhood needs and it's sure to be flooded with locals soon.

Barnes and Noble
680 White Plains Road
Scarsdale, NY
914-472-0689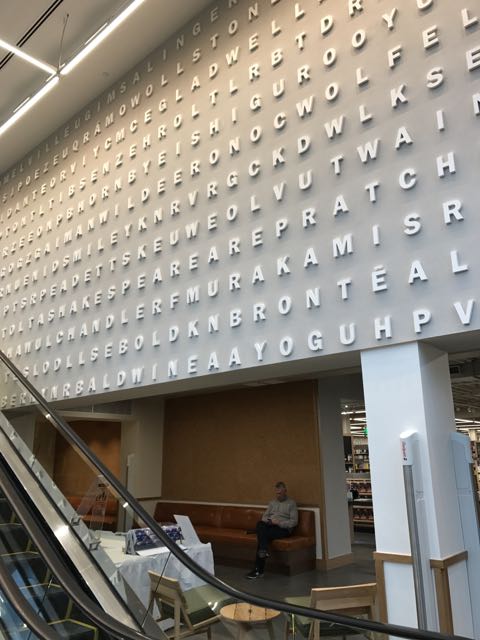 Innovative Gifts from Scarsdale Entrepreneurs
Details

Category: Neighborhood News
Published on

16 November 2016

Written by

Joanne Wallenstein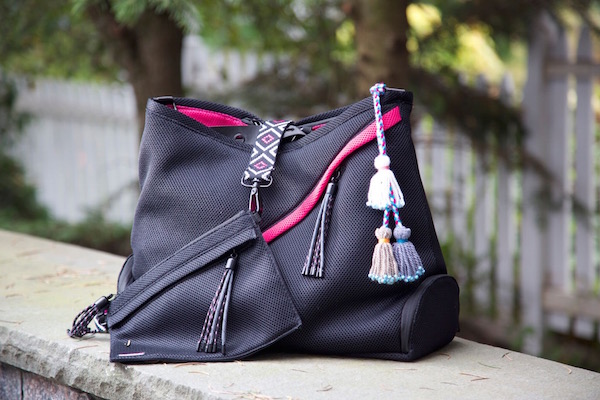 Scarsdale innovators are busy creating unique products that will make novel holiday gifts. Check out these new offerings from Scarsdale neighbors and alumni.
Scarsdale native Hannah Fastov has designed a nifty gym/ lifestyle handbag that allows you to go from the gym to work to dinner or drinks with friends without having to stop for an outfit change. Her first bag, the Infinity bag, was born from personal experience and months of research. Complete with a separate shoe compartment, water bottle holder, snap in snap out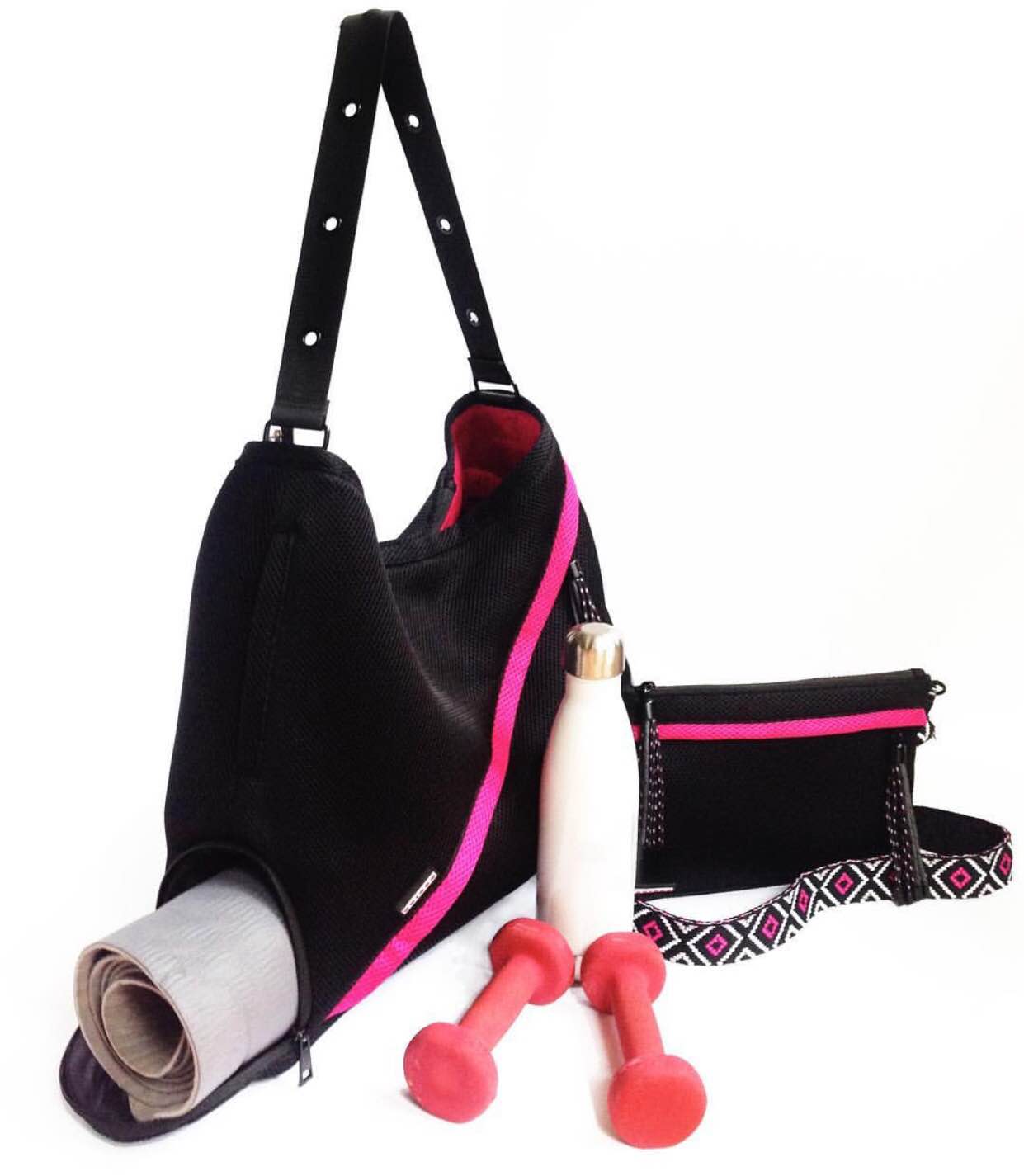 pouch that can double as a cross body or fanny pack, padded lap top section, interior zip pocket, and machine washable laundry pouch, you will always be ready to tackle your day! The bag is available in all black and black with pink trim. She is currently working on larger version, a 'weekender' bag, as well as a backpack.
The bags are made by women for women. Tassels and hand woven straps crafted by a women's coop in Kyrgyzstan and a woman in Bhutan help women support their families and achieve financial independence. Also, all of the workers on the assembly line are women.
By a bag for yourself or as a gift at www.godashdot.com.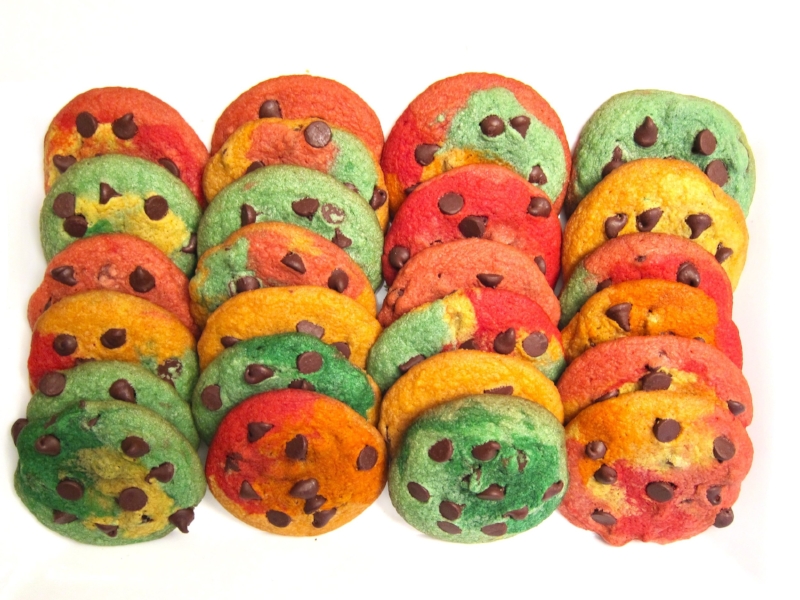 Julie Dugoff Waxman of Fox Meadow recently launched a brand new chocolate chip cookie business. She is baking chocolate chip cookies in color that are beautiful and delicious. Customized colors and modern packaging make them a hit for special occasions and theme parties like holidays, Bar Mitzvahs, birthdays and corporate events. Place your order online and she will deliver your made-to-order color cookies. For more on Baked In Color, visit www.bakedincolor.com or email bakedincolor@gmail.com.
Juliette Jacov, who grew up in Fox Meadow, is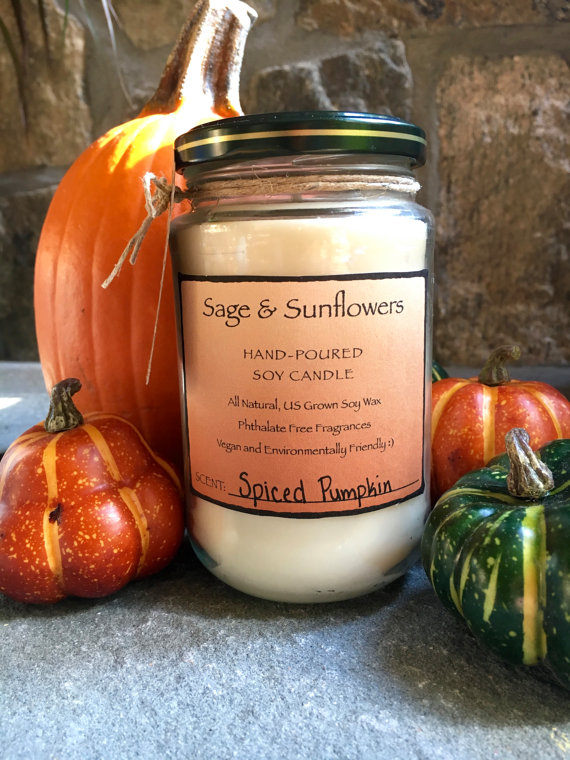 now producing natural, vegan, clean-burning, and earth-friendly candles. She is passionate about minimizing her environmental impact and, as a candle addict, she wanted to create a guilt-free candles. She uses natural, US grown soy wax in recycled jars, tagged with unbleached cardstock tied on with all-natural organic hemp cord. The candles are clean burning and everything is water soluble so the jar is 100% reusable once the wax in gone.
Buy these candles from Sage and Sunflowers on Etsy here:
Two Scarsdale moms have recently invented a new product that extends the life of fragrance on your skin. LINGER is a one-of-a-kind lasting scent primer that is clinically proven to extend fragrance we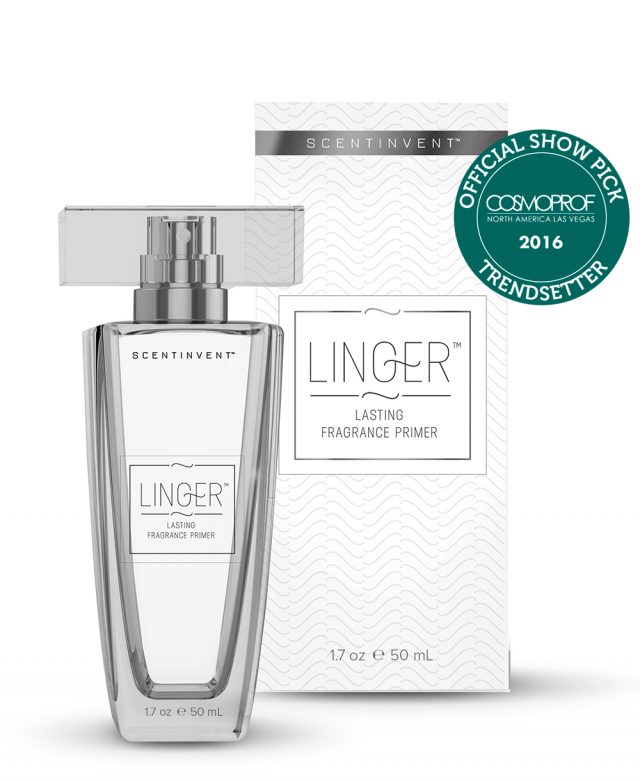 ar. LINGER has been clinically tested and 7 out of 10 consumers stated that their fragrance lasted longer with fragrance primer LINGER.
Co-founders, Abby Wallach and Caroline Fabrigas, are friends and colleagues who used their professional expertise to develop and market the product from their new company Scentinvent Technologies.
Caroline has extensive beauty, scent and sensory marketing expertise from Scent Marketing Inc, Clarins, Lancôme, Prada and Chanel and Abby is an entrepreneur, producer and digital media expert. Abby was the co-founder of Beautiful Stranger.tv and held executive level positions at Showtime Networks, Inc., and Nederlander TV and Film.
You can be among the first to try Linger - purchase yours here.

Police Chief Urges Residents to Take Measures to Protect their Homes
Details

Category: Neighborhood News
Published on

23 November 2016

Written by

Joanne Wallenstein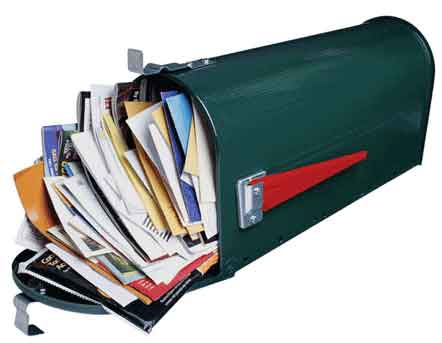 Chief of Police Andrew Matturo sought to allay the fears of Fox Meadow residents who are worried about recent burglaries in their area, especially a Halloween incident where a masked man entered an occupied home on Kensington Road and surprised the sleeping homeowners in their bedroom.
He reported that there have been 26 burglaries to date this year, with most taking place in the first quarter of 2016. He assured residents that marked and unmarked patrolmen were monitoring targeted areas and that the police are using an optical license plate reader that instantaneously captures plate numbers and matches them to plate number associated with outstanding warrants and crimes.
Matturo said that police work closely with neighboring towns and the Westchester County District Attorney to investigate crimes and analyze evidence. They also monitor property transaction records to link the sale of goods to stolen property. These measures have led to two arrests this year.
He also noted that the number of burglaries has significantly declined from the 1980's and 1990's when there were often 100 burglaries per year.
Matturo urged residents to help to protect themselves by doing the following:
Notify the police of any suspicious activity in your neighborhood.

Keep your home and garage locked.

Use timers to activate lights so that it looks like someone is home.

Leave the radio on.

Activate your alarm.

Install lighting and motion detectors around the perimeter of the house.

Keep valuables in a home safe or safe deposit box.

Don't leave mail or newspapers lying around.

Consider the use of video surveillance.

Consider getting a dog as they have been shown to deter burglars.
SHS Senior Lauren Singer Awarded Scholarship for Scientific Research
Details

Category: Neighborhood News
Published on

08 November 2016

Written by

Joanne Wallenstein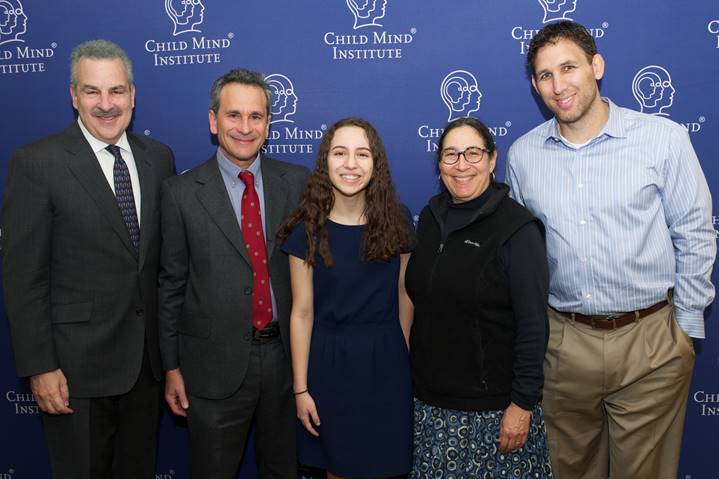 Lauren Singer, a senior at Scarsdale High School, was one of six outstanding students from the NY Metro area to win a college scholarship from the Child Mind Institute. The scholarships were awarded to those "who have demonstrated exceptional promise in science and a specific interest in neuroscience." The students each received a $1,000 scholarship, awarded at On the Shoulders of Giants, the nonprofit's annual scientific symposium, which took place at the 2016 American Academy of Child and Adolescent Psychiatry's annual meeting in New York City.
The awards were created to not only recognize outstanding achievement in science, and to nurture students' love of science and encourage them to continue their research and study of the brain.
Lauren provided this explanation of her research on autism:
"Previous studies showed that injections of a hormone called IGF-1 was effective in improving the social skills of individuals with autism. However, the injections were prohibitively expensive and could be invasive to some patients. My research tested a new compound in rats to see if it would induce the microglial cells in the brain to secrete IGF-1 on their own. I found that the treatment was successful. Additionally,
this compound is 75% less expensive and can be taken orally rather than as an injection, which makes the treatment less invasive. I chose to work on this project because I feel that scientists should think not only about creating effective treatments but also about ensuring that medication is economically accessible to everyone."
The summer following her junior year Lauren continued her research on autism to look for a biomarker in infants who have autism which has been previously identified through behavioral testing.
She did this research in the laboratory of Dr. Joseph Buxbaum at the Seaver Autism Center at Mount Sinai Hospital. At Scarsdale High School she was assisted by Ms. Schoenbrun, Mr. Prendergast, Mr. Szerlip, and Ms. Estersohn as part of the high school's science research program.
Lauren plans to major in cognitive science in college and continue to do research as an undergraduate.
About the Child Mind Institute
The Child Mind Institute is an independent nonprofit dedicated to transforming the lives of children and families struggling with mental health and learning disorders. Our teams work every day to deliver the highest standards of care, advance the science of the developing brain, and empower parents, professionals and policymakers with resources to support children when and where they need it most. Together with our supporters, we're helping children reach their full potential in school and in life. We share all of our resources freely and do not accept any funding from the pharmaceutical industry. Learn more at childmind.org.