Photos from the League of Women Voters Cocktail Party
Scarsdale League of Women Voters members and friends enjoyed an evening of good food and good conversation at the home of Janice and Ira Starr on January 30. In 2010, the League plans to continue its long history of studying and taking positions on local issues, and educating citizens to become informed voters. Community members (both women and men) are encouraged to join the League. For more information, visit www.lwvs.org or contact President Jane Veron (JEVATF@aol.com).
Bioethicist Jacob Appel to Address the Community
Dr. Jacob Appel, a professional bioethicist and a graduate of Scarsdale High School will give a talk entitled " Terri Schiavo; The Challanges of Contemporary Bioethics" at the Scarsdale Woman's Club on Sunday February 7th at 3 pm. The lecture is sponsored by the Scarsdale Forum.

Dr. Appel is a frequent contributor to both academic and popular publications and websites. He writes regular columns for the Huffington Post and Opposing Views. He practices medicine at Mount Sinai Hospital and has held teaching appointments at Columbia, NYU, Pace and Brown University.

The Scarsdale Forum, a civic club, has been dedicated to improving life in Scarsdale. for 105 years. Scarsdale residents are encouraged to join and participate in the process. For more information, visit www.scarsdaleforum.com or call the forum office at 723-2829.
Will These Home Be Demolished?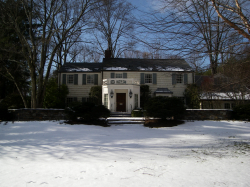 Are these houses going to be razed?  The owners of the four homes shown below have filed demolition permits with the building department. Village code requires that anytime a demolition permit is filed, the applicant must come before the Committee For Historic Preservation to review their request. Neighbors within a 250 foot radius of the house are advised.

At the hearing, the Scarsdale Village Committee For Historic Preservation determines if the building is of substantial historic importance, and if it is not, they grant the applicant a certificate of appropriateness to allow the demolition. The public hearing to consider demolition of the following homes will be held on Tuesday, January 19th at 8 P.M. at Village Hall.
2 Willow Lane – Built in 1951
14 Overlook Road – Built in 1951
26 Innes Road – Built in 1949
51 Sycamore Road – Built in 1954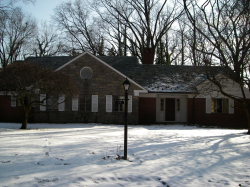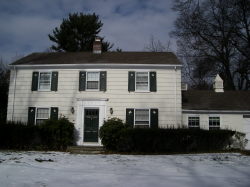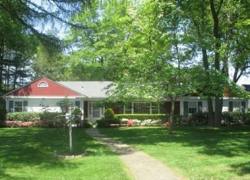 SoulCycle is Here
In 2009 Tarry Lodge, --which is Mario Batali's Italian eatery opened in Portchester. (His pizza with guanciale, black truffles and sunny side up egg has officially changed my life.)
Next, was Yogaworks in Irvington, a hip California based yoga studio that blends the old and new, and fits just perfectly in our lil NYC 'burb.
Then, Citibabes—the Manhattan-based family membership gym arrived above the train station in Scarsdale to the delight of parents and tykes alike. 

And NOW … drum roll please … SoulCycle has arrived in Scarsdale, too.
For anyone who isn't familiar with this zen chic spinning gym, let me shed a little candlelight. SoulCycle is an indoor cycling workout that combines inspirational coaching with great music and a full body workout on a spinning bike. Cyclists ride in candlelight with a life size black and white mural of an open road behind them. "It's spiritual cardio therapy," New York Magazine states, "you New Yorkers won't need your shrinks anymore". Ahem? Don't they know that we, Westchester suburbanites, have already traded in our shrinks for a labradoodle puppy? Soft, sweet and excellent listeners.
But I digress. Upon my visit today I was pleasantly surprised to see that the studio looked and felt just like the signature New York City studios. I know this because I visited one of their city locations just a few months back at the recommendation of my dear friend Jess. At that time I couldn't muster up the fortitude to try the class as I am a runner and cycling, well, that's my kryptonite But not this time! If they build it, I will come (and try) and that is exactly what I did today (at 9:30am to be exact). Wow-eee, I get it. Everything about the experience was soulful. From the amazing scent that the candles in the room give off to the tunes they play to the graciousness of the people who work there, the place has soul. But what about the cycling you ask? Well lets just say that it may take me awhile to get up to speed but I'll get a good sweat while trying and so should you!
Where is it? The Scarsdale studio is located just above the Scarsdale train station inside the new Citibabes space. You don't have to be a member to use SoulCycle but if you are, there is a BIG bonus in that you can drop your child off for "childminding" while you work out— that's Citibabe talk for "babysitting." Their website has this awesome (and easy) online reservation system so there is no need to rush the little one's off to school at drop off time.
This idea comes to you from the website BusyBusyHappy.com - an enlightened look at thriving in the burbs. Check them out for more fun family ideas.
Winter Course Offerings at the Scarsdale Teen Center

The Scarsdale Teen Center is now offering a great selection of winter courses for teens, and in some cases , for their parents as well.  The subjects include studio art and portfolio preparation,  broadcasting,  fitness boot camp, internet safety, photography, and theatre.

Review the course descriptions below and visit the Scarsdale Teen Center website for more details and registration:

Art Portfolio Prep -- Enhance Your Portfolio for College Admissions. 
This art portfolio preparation class is ideal for arts students who want to enhance their college applications.  Students will receive personalized attention and ongoing feedback to encourage their creativity. The assignments will be tailored with sensitivity to individuality and potential.  The class will celebrate each student as a unique artist while exploring a variety of media.  


Grades: 8th-12th

Session: Tuesdays,  January 19 - April 20

Dates: 1/19, 1/26, 2/2, 2/23, 3/2, 3/16, 3/23, 4/6, 4/20
Time: 6:30-8PM


Audio Video Broadcasting: Level II--
An advanced course where teens will participate in hands-on training in live internet audio/video webcasting and audio production. As a part of the process, students will learn the techniques of podcasting and basic live radio/video production. Students will apply these techniques to produce their own live internet broadcasts. This course will advance further in the production process where they will gain a working knowledge of audio/midi recording software, special effects, sampling, beat making, and voice editing as well as sound board mixing techniques and mastering.

Grades: 8th-12th
Session: Saturdays, February 27 - April 18
Dates:  2/27, 3/6, 3/13, 3/20, 4/10, 4/18

Time: 10:20-12:30am

Digital Photography --Learn about your digital camera and some basic fundamentals of photography. Using photographs they have taken, in addition to photographs provided by the instructor, students will learn to critique photo composition, photoshop editing, retouching and how to do a photo shoot.
Grades: 9th - 12th Grade 

Session: Tuesdays, January 19 - April 20

Dates: 1/19, 1/26, 2/2, 2/9, 2/23, 3/2, 3/16, 3/23, 4/6, 4/20

Time: 5:30-6:30pm



Fitness Boot Camp --This fitness boot camp integrates cross training work-outs with the support and motivation of a team. The activities are challenging and each day of boot camp is unique. All activities are held at the Teen center. These workouts combine balls, bosu, balance pads, the wedge and strength training obstacle courses. Each workout will combine cardio, balance, strength and flexibility challenges with an emphasis on form, alignment and progressive training. All exercises will be taught with the demonstration of a multi-level format, with safety cues throughout. Fun, non-competitive indoor training sessions for a mid-winter workout to compliment any spring sport.

Grades: 6th - 8th Grade
Session: Tuesdays, January 19 - February 9

Dates: 1/19, 1/26, 2/2, 2/9
Time: 5-6pm



Internet Safety and Abduction Prevention-- 
The Carlie's Crusade Foundation was created to protect children and families from predators through knowledge, education and training. This internet safety class teaches young people how to avoid the dangers and risks of the web. Class  combines a lively lecture with class participation, hands-on demonstrations and video instruction.
 
Instructor: Carlie's Crusade Foundation Representative

Fee: Free

January 30


Parents and Children ages 5-8,
 9am-11am

Parents and Children 9-11,
 12pm-2pm
Parents and Children 12 and up, 
2:30-4:30pm

Theater Workshop and Play --Play auditions for School House Rock Live, Jr. that will take place the week of January 18th – times are shown below. During this week, the Teen Center will also host a theater workshop. This creative workshop offers youth from 6th to 8th grade an opportunity to work with seasoned actors and actresses in becoming more comfortable on stage. Actors will engage students in the art of improvisation as well as theater related games and exercises.  Participants will be introduced to some exercises designed to get the more in tune with their fellow performers and improve fluidity. Participation is also open to those not participating in play auditions the following week. 


Theatre Workshop:
Fee: Free

Grades: 6 -6
Wednesday, January 13: 6-8pm

Thursday, January 14: 4-6pm

Audition Dates: 

January 20, 
3 PM - 6pm


January 21, 
4-7pm


January 22, 
4-6pm


January 23, 
10-12pm


Age Range: Middle School, 6th -8th Grade
 --You will be asked to sing and read. Please bring your own music. Reading material will be provided. All auditions will be held at The Teen Center.


Winter Art Series taught by Mike Teator
:
Drawing: Learn to draw a striking landscape through the use of various grades of pencils and a blending stick.

Pastels:  Explore the world of pastels using a scene from Westchester County as a subject. Pastels present a good array of colors and blending options.

Watercolor: Learn how to use color, specifically watercolor, by painting a beautiful winter scene of Central Park using sponges, masking fluid and  brushes  of various sizes.

Grades: 6-8
Session: Tuesdays, January 17 - February 7

Dates: 1/17, 1/24, 1/31, 2/7

Time: 12-1:30pm