How Lucky I Am To Have Something That Makes Saying Goodbye So Hard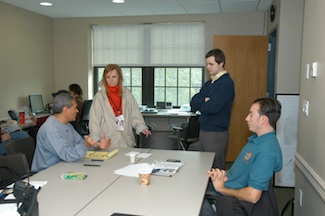 Assistant Village Manager John Goodwin will be leaving Scarsdale to take a new job in the Finger Lakes Region as the Assistant City Manager in Canadaigua, New York. During John's four years in Scarsdale he's seen the Village through some tough times and thorny issues such as Hurricane Sandy and the tax revaluation. Goodwin was unfailingly polite, respectful and willing to help. Well-liked by his peers and residents too, Goodwin will surely be missed. We asked him a few questions about his experience here and plans for the future and here is what he shared:
When did you come to Scarsdale and how did you learn about the job? I was a recent graduate from Rockefeller College of Public Affairs and Policy, SUNY Albany and had been working for several months for the Town of Rye as an independent consultant when my professor Bob McEvoy called and told me there was a great position open in Scarsdale. I applied shortly thereafter and started in Scarsdale on March 1, 2010.
What was your prior educational/work experience? I received my BA in Political Science from the University at Albany in 2008 and my MPA from Rockefeller College of Public Affairs and Policy, University at Albany in 2009. During my time in Albany, I had interned for the New York State Assembly, New York State Racing and Wagering Board (now New York State Gaming Commission), New York State Department of Civil Service and with the Schenectady County Manager's Office. I also spent time as an independent consultant for the Town of Rye prior to coming to Scarsdale.
What are some of the initiatives that you worked on? What are you most proud of? I have been active with many projects in my time with the Village, but am most proud of the stormwater management projects such as the South Fox Meadow Stormwater Improvement Project and Library Rain Garden Project. I know that I am not the only one to drive out to Cooper Green and George Field Park during a rain event to witness the detention basins filling up and see the benefit to the community.
What were some of the biggest challenges of the position and what did you enjoy about the job? Every day brings a different challenge, some bigger than others, but that is what makes the municipal management enjoyable.
What do you anticipate will be the big differences between life in Westchester and life upstate? There are cultural differences between Downstate and Upstate some more obvious than others. The difference, especially Western New York is the amount of snow! I am a native Western New Yorker and can deal with the snow and have seen the cultural differences first hand. The example that I always note is that in Upstate, when you walk down the street and pass someone you look them in the eye and say good morning; where that is not common custom in Downstate. Another example is that I will be able to call soda by its true name again, "pop."
Tell us something about Canandaigua: Where is it? How big is it and what are the issues they face? Canandaigua is a small city in the Finger Lake Region about 30 minutes south of Rochester. It is a beautiful community located on the top of Canandaigua Lake. I am from Olean, NY which is about 2 hours southwest from Canandaigua, so I will be a lot closer to my family.
Like most municipalities in New York, the major issue is maintaining municipal services with the 2% Tax Cap. Canandaigua also has some major re-development projects that will need to be managed and coordinated. Another issue that is not too dissimilar to this area is protecting the watershed. The Finger Lakes Region is driven by the lakes, so protecting that vital resources is an important issue.
What is the title of your new job and what responsibilities will you have? I will be the Assistant City Manager. I will be responsible for a wide variety of administrative work, human resources and budgeting work.
What will you miss when you leave? I will miss working with the dedicated people that serve Scarsdale every day.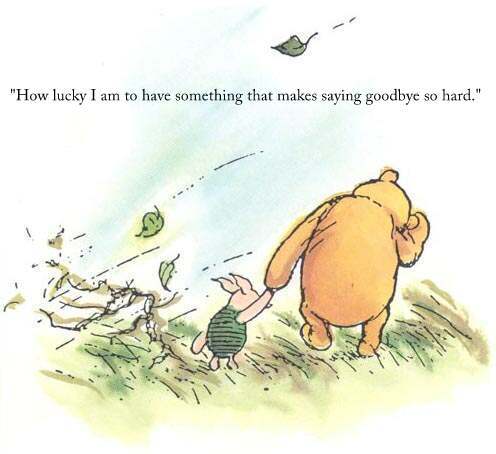 It is the people that live and work in Scarsdale that make it special and I will miss them. I am a father of two young children and in reading them a story the other day, I came across a line in Winnie the Pooh that sums it up nicely, "How lucky I am to have something that makes saying goodbye so hard." I have been very lucky to have had the opportunity to work with and learn from many wonderful people here and saying goodbye is hard.