Harry Connick Jr. Performs at UJA Federation Westchester Centennial Celebration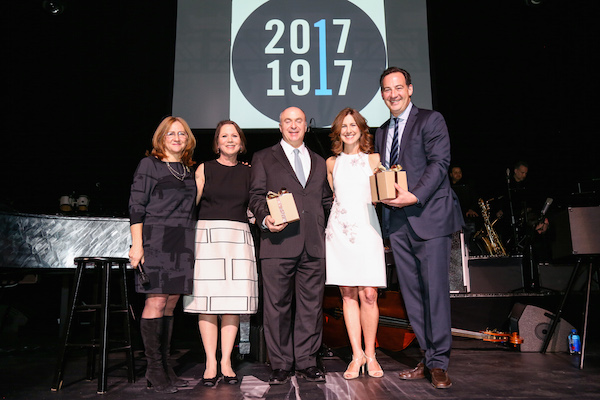 A record-breaking 650 guests joined UJA-Federation of New York to recognize esteemed honorees, enjoy a performance by Harry Connick Jr. and his nine-piece band, and celebrate the organization's centennial at the historic Capitol Theatre in Port Chester. The event, which took place on Thursday, March 23, 2017, honored committed leaders Cindy and Ben Golub of Mamaroneck and Lois Kohn-Claar and Gary Claar of Scarsdale.
UJA-Federation's Westchester Regional Chair Martine Fleishman of Harrison reminded the gathering that "The very essence of UJA — what was true in 1917 and remains true until today — is that we care for one another. Once we understand what UJA accomplishes — putting compassion into action to better humanity and our lives — we're easily moved to support it."
One hundred years ago, a group of visionary leaders – led by Felix Warburg, a prominent banker and humanitarian – recognized the need to create a new philanthropic model that would maximize the community's ability to address staggering challenges.
"They proposed to unite 24 cradle-to-grave agencies under the banner of a single Federation, and raise $2 million – $40 million in today's dollars, a staggering amount for a 'start-up' – for the support of these 24 agencies," said Eric S. Goldstein, UJA-Federation's CEO. "With enormous determination, they succeeded."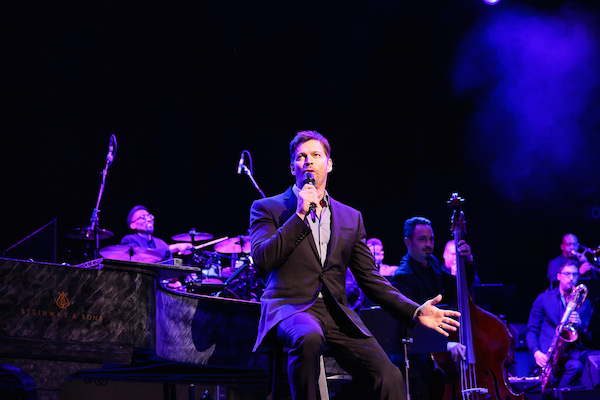 Proceeds from this event, Westchester Centennial Celebration, benefit UJA-Federation, which sustains the activities of nearly 100 health, human-service, educational, and community-building agencies, including 12 in Westchester. The community-based agencies provide services that combat poverty, help the elderly age with dignity, promote Jewish identity and renewal, strengthen children and families, and open doors to those with disabilities and special needs.
Event chairs included Karen and Andrew Greenspan of Chappaqua, Michele and Kevin Gregson of Chappaqua, Randi and Dan Kreisler of Pleasantville, Stephanie and Lee Speigel of Chappaqua, Drs. Rochelle and Joshua Waldman of Scarsdale, and Giselle and Alan Weissman of Rye.