Earth Day Giveaways: Free Food Scrap Compost and Rain Barrels!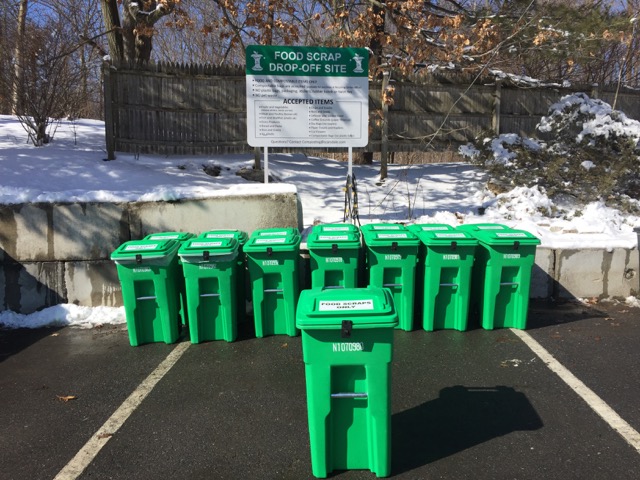 To celebrate Earth Day on Saturday, April 22, 2017, the Village of Scarsdale is making high quality Food Scrap Compost and Rain Barrels available to all residents for FREE on a first come, first served basis! Simply bring a pail, bucket, or other receptacle to the Scarsdale Recycling Center, 110 Secor Road, from 8:00 AM until 3:00 PM on Saturday and take some compost home!
High quality food scrap compost material is being provided pursuant to the successful Village of Scarsdale residential Food Scrap Recycling program, which now has over 400 participants that have recycled over 21,000 pounds, or roughly 10.5 tons, of food waste since the beginning of the program in January 2017. New program participants are strongly encouraged, and additional program information can be accessed here:
The food scrap compost can be used in one's vegetable garden, flower beds, or to enrich turf in place of chemical fertilizers. As noted above, FREE rain barrels will also be available for anyone who is interested.
The Village of Scarsdale Food Scrap Recycling program was formed through community collaboration, with program implementation guided by the Committee on Food Scrap Recycling, comprised of the following members: Benedict Salanitro, Public Works Superintendent; Ron Schulhof, resident volunteer; Tyler Seifert, Assistant to the Public Works Superintendent; and Michelle Sterling, resident volunteer.
As a reminder to Food Scrap Recycling program participants, refills of the 3-gallon compostable bags (for your countertop bin) are available for $2/roll at the Recycling Center office. What's NEW is that larger 13-gallon bags (for your larger green bin) are also available for $5/roll. Please remember that the office can only accept checks.