Eyeglass Collection for Burundian Refugees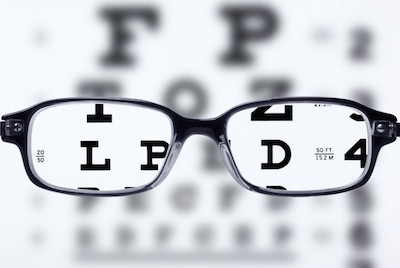 Julia B. Fee Sotheby's International Realty announced that Scarsdale agent Anne Moretti is holding a collection drive for eyeglasses to benefit Burundian refugees living at the Mahama Refugee Camp in Rwanda. From June 15 through July 15, the firm's brokerage at 28 Chase Road in Scarsdale will serve as the drop-off point for donations of new or gently used reading glasses and prescription glasses used for distance. Gift cards to local retailers such as CVS or Walgreens where multi-pack reading glasses are sold are also welcome. Glasses are requested to arrive tagged with their prescription strength.
For the past two years, Moretti has supported and spent time as a volunteer teacher with the Mahama English Club, a group of 103 adolescents at the Mahama Refugee Camp. Moretti first met the students in 2015 on her initial visit to the Camp, which is run by the UNHCR and provides safe haven to over 53,000 Burundians who have fled violence in their home country. Upon seeing the students' enormous potential, she committed to helping them succeed with their English language studies.
Moretti has dedicated her time and financial resources to help the students of the English Club. Last year, Moretti was joined in her volunteer teaching at Mahama by fellow Scarsdale resident and teacher Ruth Kohn. Moretti and Kohn are enthusiastic partners in their efforts to improve the lives of refugees at Mahama, and they plan to teach again at Mahama later this year. In addition to on-site teaching, the two have provided English Club students with smartphones, with which they can access daily English lessons conducted in New York via WhatsApp. In addition to helping the students practice English, these smartphones also provide an invaluable lifeline for the refugees, many of whom have been separated from family members and have no other means to try to locate them. Moretti finances these activities from commissions she earns from home sales and says, "I feel good that I can have a direct impact on these students' lives, and my clients are also happy to know that their home sale or purchase contributes to helping others."
Recently, Moretti discovered that a number of their students were having vision problems, which were exacerbated by the lack of electricity and light in the Camp. Many refugees simply need reading glasses, but unfortunately, glasses are not available at the Camp. Their goal is to collect as many pairs of eyeglasses as possible through July 15th, and they will bring them to Mahama during their upcoming visit in a few months.
"I'm excited to sponsor this collection, which can dramatically help the quality of life for many refugees who have zero access to reading or other prescription glasses," said Moretti. "Many of them have been told at their local clinic that they should stop reading altogether. My hope is that we can effectively address such an easily curable condition to keep these students on track with their studies and the exceptional progress they've already made."
"The continuous support and passion Anne has for the Mahama English Club and the Burundian refugees is simply incredible," said Brad Kimmelman, manager of Julia B. Fee Sotheby's International Realty's Scarsdale brokerage. "Her selflessness and devotion to the cause is an inspiration to all."
There are nearly five hundred more refugees now waiting to join Mahama English Club, and MEC students have started teaching others. For additional information on how to help support the students of Mahama English Club, please contact Anne Moretti by phone at 914-815-0057, or by email at Anne.Moretti@Juliabfee.com.