Take This Survey: What Would You Like to See in Scarsdale Village?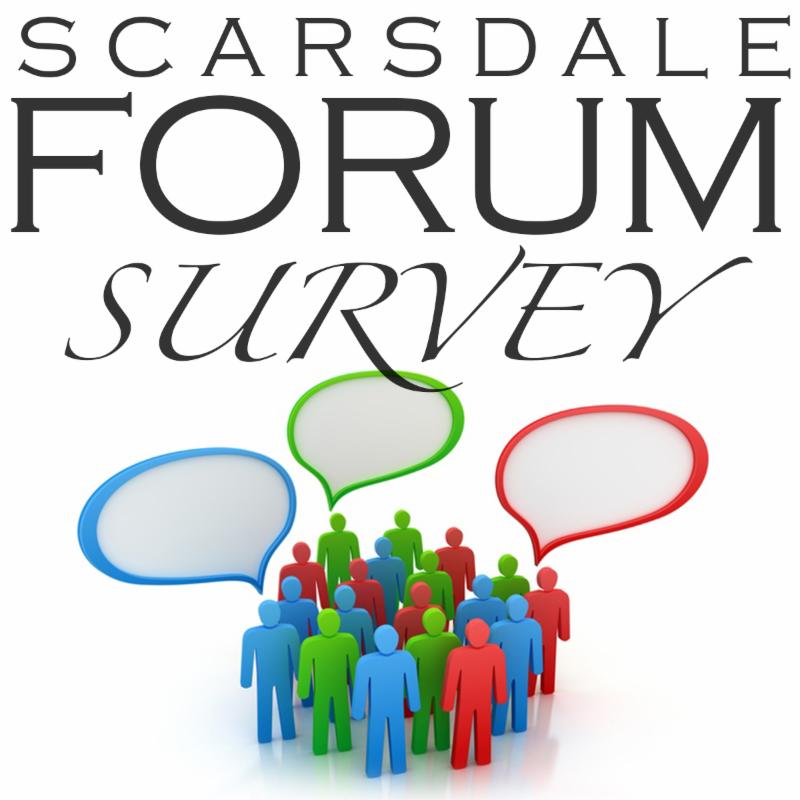 The Downtown Revitalization Committee of Scarsdale Forum has released a survey to solicit input from residents of both Scarsdale and the surrounding area. Anyone who visits Scarsdale is welcome to complete the survey. The results will be analyzed and shared widely with the public.
The Downtown Revitalization Committee was established last year and is comprised of 40 Forum Members and open to all Forum members who wish to join. The Committee has been actively meeting and engaging with local community groups and stakeholders relating to this important Village issue.
According to Susan Douglass, Chair of the Committee, "In order to understand the factors driving the downturn and future upturn in activity in Scarsdale Village, we are soliciting the opinion of consumers who shop in downtown Scarsdale Village." In the last two years, over 15 shops and restaurants have closed in downtown Scarsdale and while the subject of retail health has been a frequent topic of local, regional, and national media outlets, the Forum's survey seeks the input of those closest to Scarsdale.
The survey was designed after months of discussion with and input from the Downtown Revitalization Committee members. The survey seeks to solicit important information from local and nearby residents about their vision for the future of their "Village Center". Douglass added, "The survey asks questions about what brings consumers to Scarsdale, and what additional services they might want. We encourage local and nearby residents to take ownership in revitalizing the downtown by making their wishes known through this survey."
The survey may be accessed here: http://conta.cc/2uus70C
The survey will close September 5th 2017.
For questions about the survey please contact Scarsdale Forum Downtown Revitalization Committee Chair Susan Douglass susanudouglass@gmail.com or the Forum at info@scarsdaleforum.com.
Join Scarsdale Forum's Downtown Revitalization Committee here: www.scarsdaleforum.com/join