SHS Swimmers Raise Funds For "Swim Across America"
Published on Monday, 07 August 2017 12:58
Jane Glaser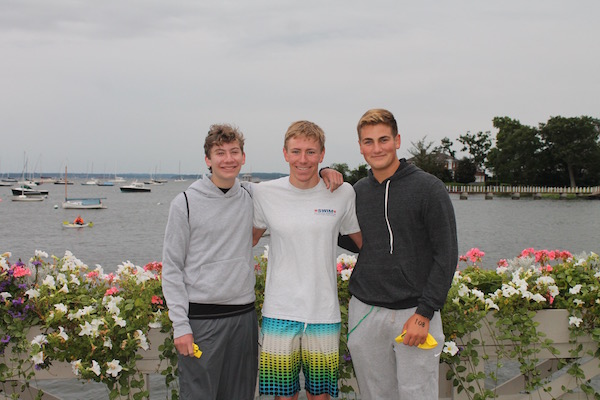 On July 29th, a group of Scarsdale High School swim team swimmers participated in the Swim Across America, in the Long Island Sound, to raise funds to fight cancer. The 3 Scarsdale swimmers were part of a group of 9 swimmers who raised $6356 for the organization, surpassing their original goal of $5000. Unfortunately the coast guard canceled the open water swim due to dangerous conditions, but the boys were happy to raise awareness and funds. They participated as "Team Wolverines," led by team captain Ryan Lee who will also be one of the swim team captains this coming year on the Scarsdale High School Varsity Swim Team. Ryan brought the team together, combining swimmers from his club team, the Westchester Aquatic Club Wolverines; his summer team, the Wykagyl Country Club; and his school team, Scarsdale High School.