Raising Funds for Victims of Hurricane Harvey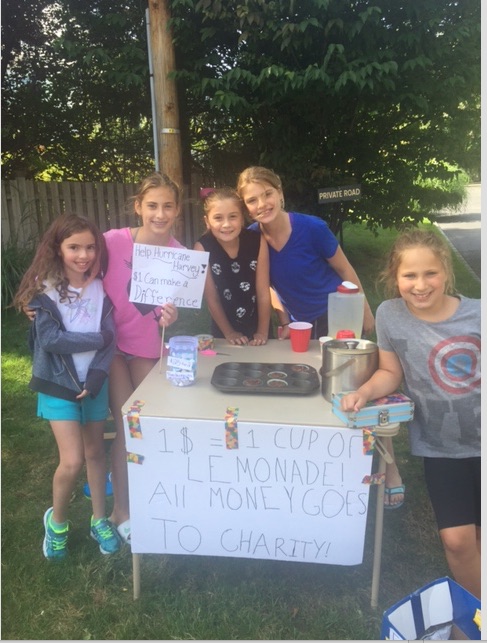 With just a few days left to relax and enjoy summer break, Quaker Ridge girls decided to set up a lemonade stand to raise funds for Hurricane Harvey recovery. They raised close to $200 thanks to Scaradale's generous neighbors.

Pictured here: Ellie Mantzouris , Annie Mantzouris, Cammie Litofsky, Lexi Litofsky and Michelle Lerner.