Terri Simon to Chair Scarsdale Bowl Committee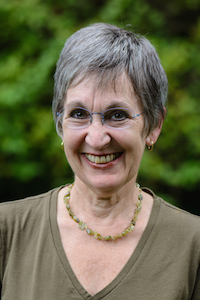 Terri Simon has been named Chair of the 2018 Scarsdale Bowl Committee. The appointment was announced by Randy Guggenheimer, newly-installed President of the Scarsdale Foundation. As Bowl Committee Chair, Simon will head the Scarsdale Bowl nominating committee and the community celebration dinner to be held on Wednesday evening, April 25, 2018, at The Fountainhead in New Rochelle. The Scarsdale Bowl is awarded annually each spring to a Scarsdale resident in recognition of his or her outstanding volunteer public service to the community. Robert Jeremiah is the Executive Secretary/Treasurer of the Scarsdale Bowl Committee.
Ms. Simon has been active in community affairs since the early 1990's, most recently as President and Trustee of the Scarsdale Public Library. In prior years, she served as President, Vice President and trustee of the Scarsdale Board of Education; Chair and long-time Board member of My Sisters' Place, Inc.; and President of Bet Am Shalom Synagogue. She was President of the Greenacres School PTA, Secretary of PT Council, Chair of the Advisory Committee to the Board of Education on Legislative Issues, and served twice on the School Board Nominating Committee, including a year as Vice-Chair. A graduate of Tufts University and New York University Law School, Terri retired as a litigation and education law partner at the law firm of Kehl, Katzive & Simon. She served for many years as a volunteer mediator for the United States District Court for the Southern District of New York. She and her husband, Eric Levine, have lived since 1989 in Greenacres, where they raised their sons, Adam and Ben Levine, both SHS graduates.
The Scarsdale Bowl is administered by the Scarsdale Foundation, which operates as a not-for-profit community foundation to promote the civic welfare. The Foundation provides need-based financial aid to Scarsdale High School graduates who are entering their sophomore, junior and senior years in college and to children attending the Recreation Department summer day camp. It also administers a number of special purpose funds and makes grants for various community needs, which have included the Scarsdale Volunteer Ambulance Corps, the Scarsdale/Edgemont Family Counseling Service and the Scarsdale Public Library.
Additional information about the Scarsdale Foundation and the Scarsdale Bowl can be found at www.scarsdalefoundation.org.