Girls Varsity A Field Hockey Team Improves as the Season Progresses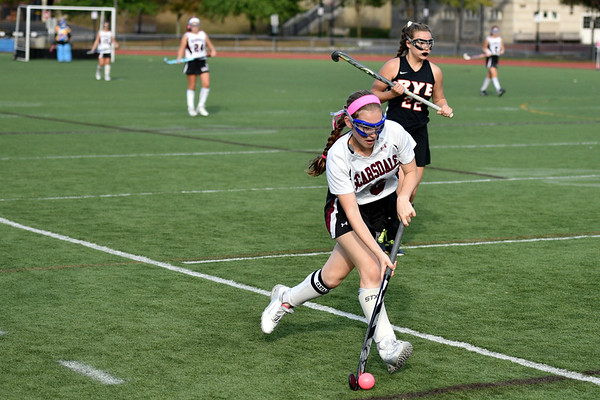 The Scarsdale Girl's Field Hockey team's season can be summed up in 3 games against Rye. In a preseason matchup, the Raiders lost to Rye. An early loss against a respected program was not the way that the reigning section champs wanted to begin their season. "We knew the season wasn't going to be perfect given how many important seniors we lost," noted starting defender Sam Felder. The team had to fill major gaps, including those created by graduated defenders Emma Coleman, Angie Burns, and midfielder Erin Nicholas. The new starting defense consists of juniors Lena Glickman and Sam Felder, and Seniors Emma Carnicelli and Paige Panessa. In the Midfield, Junior Captain Julia Jamesley and Sophomore Elizabeth Scarcella have stepped up.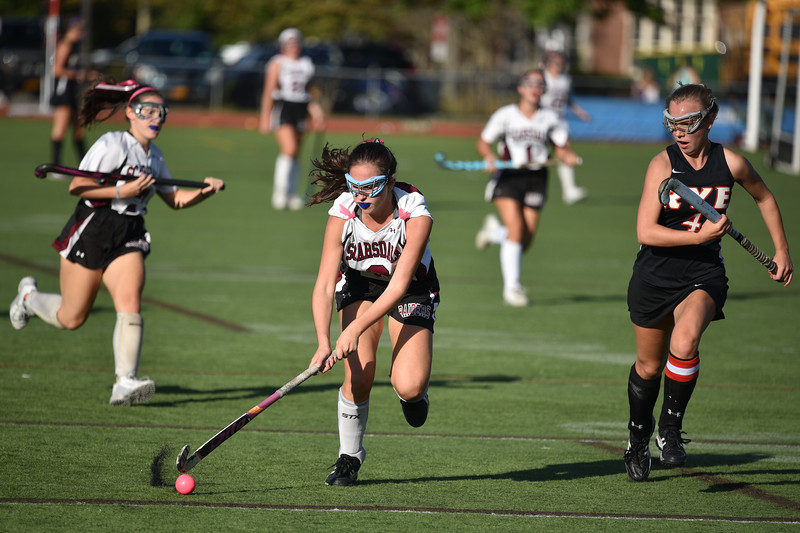 When the Raiders faced Rye for a regular season game just a few weeks later, the players had time to get used to their new roles on the field. The outcome of this second game was a tie. Still early on in the season, the team took this result as evidence of improvement, but also as proof that they had more work to do. Specifically in the defensive end, Felder mentioned "we're working a lot on footwork and block tackles which has been very helpful."
Going into their third game against Rye on October 10th, the Raiders were prepared to benefit from their hard work. Scarsdale beat Rye in an intense game, ultimately winning 1-0. The deciding goal was scored by Sophomore Elizabeth Scarcella. "We came out really fired up which I think helped us win," said Junior Isabella Waterhouse. The defensive shutout was also extremely promising. "We have gotten significantly better at communication," noted Felder. With concrete evidence of improvement, the Raiders look excitedly to the postseason.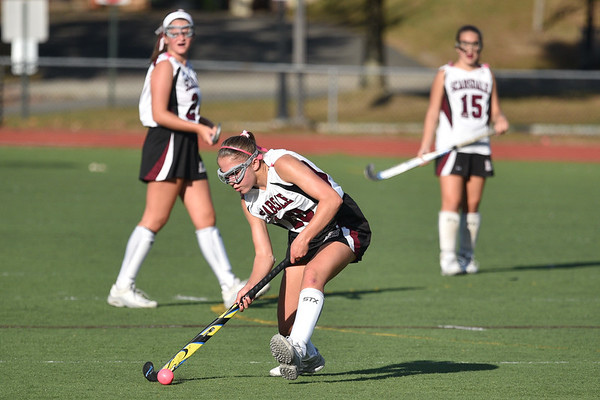 Still, the team's season has been far from perfect. "We've had some tough losses against Lakeland, Chappaqua, and Mamaroneck" mentioned Waterhouse. Scarsdale fell to all three of the strongest teams in the area, including Mamaroneck, the team that they beat to win Section 1 last year. In their most recent game, the Raiders beat Ursuline 8-1, with 5 goals by Scarcella. Looking forward to the upcoming playoffs, Scarsdale's success depends on their seed in postseason play. Based on their less than perfect record, the team's seed is very much undecided at this point. Felder was positive about the team's chances going forward, commenting "I think we've improved since our first games and I hope that will show during playoffs." Scarsdale will play their last regular season games in the coming weeks. Their next game is at home at 5:00 against White Plains on Wednesday October 18th.
Photos by Jon Thaler -- See more here: