Letters to the Editor: You, too, Can Contribute to the Perpetuation of Good, Clean Village Government
Details

Category: Good Work
Published on

26 September 2016

Written by

Joanne Wallenstein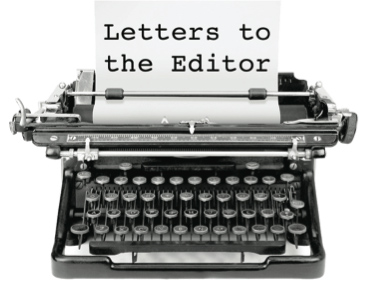 The following letters were received by Scarsdale10583.com this week: The spectacle of this year's presidential campaign, and the disgraceful, nonproductive, inefficient, partisan manner in which the federal government has functioned the last eight years, in particular, is deplorable. And although state government inefficiencies may not have the same consequences on our personal life as do those in the federal government, the political infighting that takes place in Albany, other state capitals, and many municipalities is not much better.

For this reason alone, I have been most impressed by the benefits residents in Scarsdale have experienced as a result of our nonpartisan governmental structure. I especially appreciate that our system has established a process in which the office seeks the candidate, rather than the candidates seek the office. This has given distinction to the office so that our elected Village office holders are willing to accept long hours and arduous responsibilities and to serve without remuneration. And I appreciate, as a Scarsdale resident of 46 years, that we have exemplary quality services such as recreation, police and fire protection, sanitation, and public works. Unlike so many other municipalities, our Village has been free of charges of graft, misuse of funds, and corruption in office. Perhaps that's why we are one of very few villages in New York State with an AAA bond issue rating from Moody's.

When my family first moved to Scarsdale, like so many young fathers I got involved with coaching sports teams and serving as a mentor to Cub Scouts. More recently, I realized that I had a community responsibility to contribute to the perpetuation of what I strongly believe has been good clean Village government. I chose to do this by offering myself as a candidate to run for the Citizens Nominating Committee (CNC).

I was exceedingly impressed by the talent, quality and dedication of CNC members with whom I served. They were genuinely interested in identifying the most qualified candidates for trustee, and during the period of time I served, for mayor and Village judge.

Each candidate for trustee and the other open positions came before our committee and told us what qualities and special skills they would bring to the office. Each candidate was encouraged to inform us of civic work they had done and were most proud of. Each candidate was asked to tell us his or her understanding of the role he or she was seeking and how the candidate would approach the time commitment necessary to devote to that role.
The CNC reviewed each candidate's statement and interviewed his or her references. In addition, to learn as much as we could about the candidate, we contacted the organizations, councils, and committees on which the candidates serviced. Starting in December we began deliberations on the pros and cons of each candidate.

Often, it was difficult to prioritize who amongst the very qualified candidates we, as a nominating committee, ultimately recommended for the various positions. As part of this process we, at times, took into consideration the composition of the current trustees. For example, if the current composition of the Village trustees included several attorneys, but no trustee with financial or environmental expertise, and we were considering a candidate with strong financial or environmental expertise that, at times, influenced who we recommended as a new trustee.

I have always found politics to be distasteful. For this reason I felt most privileged to be a part of and to contribute to Scarsdale's nonpartisan governmental system. If you, like me, appreciate competent administration of government, and are prepared to devote five stimulating meetings this fall (that's right, CNC members will complete their work within a 4 to 5 week period, maximum) in to the perpetuation of our very special nonpartisan system, then I enthusiastically encourage you to get involved by offering yourself as a candidate for the Citizens Nominating Committee. Not only will you find it to be a terrific way to meet other great Scarsdalians, but you will also find it to be an extremely satisfying experience.

Here is how to obtain forms to become a CNC candidate:

1) On line go to www.scarsdaleprocedurecommittee.org
2) At the very top of the page that opens up, click "Forms"
3) Half way down the page that opens up, click both "Download this revision" lines
4) Once you complete the election forms, submit them on or before Sept. 30, 2016.
By John Baer
14 Colvin Road, Scarsdale

To the Editor: I am a member of the Scarsdale Procedure Committee, which supports Scarsdale's non-partisan electoral system, and I am writing to urge all eligible residents of our community to consider standing for election to the Scarsdale Citizens Nominating Committee.
The CNC is composed of 30 residents, six from each of Scarsdale's five neighborhood school districts. The CNC meets between early December and late January to nominate candidates for election to local office, including our Mayor, Village Trustees, and Village Justice. CNC members are thus afforded a first-hand opportunity to consider and evaluate potential candidates for important local positions and to impact the effectiveness of government and the quality of life in our wonderful community.
Having served two three-year terms on the CNC, once in the 1990s and again a few years ago, I can say on the basis of personal experience that participating in the CNC, though entailing a small time commitment, is one of the most interesting, enjoyable and rewarding activities available to civic-minded Scarsdale residents.
For those interested in standing for election to the CNC, nominating petitions and biographical data forms are available online at www.scarsdaleprocedurecommittee.org. The forms are also available at the Scarsdale Library and Village Hall.
Eli R. Mattioli
50 Drake Road
Scarsdale, N.Y. 10583

To the Editor: Elections are moments for accountability. Scarsdalians deeply concerned about a host of controversies, including but not limited to the Ryan reval, are now also taking a critical eye to all of our institutions to determine if they are still achieving the best possible process and outcomes for Village residents, or if they need to be reformed to better meet the needs of today.
On the comments on this site and elsewhere, the Citizens Nominating Committee and the 86-year Non-Partisan tradition for village elections have come in for their share of criticisms. This level of scrutiny is both reasonable and itself part of the long tradition of Village civic life. But I hope those who are the most concerned will accept this piece of friendly advice: the swiftest way to reform the CNC is to run for the CNC.
I mean that sincerely, and not as some trite "get in the arena" challenge. The processes observed by the CNC derive from four sources: the binding Non-Partisan Resolution; the CNC Rules of Procedure which must be adopted via vote at the open-to-the-public Opening Meeting, and which therefore are open to amendment every year per parliamentary procedure; past best practices memorialized by past CNCs and Procedure Committees; and informal tradition. Whether the Rules of Procedure are amended in any year, whether the advice of this year's Procedure Committee will be accepted by this year's CNC, and whether "the way things have been done " continues to be the way the way things will be done depends entirely on who's in the room making those decisions.
Even the provisions of the Non-Partisan Resolution are far from chiseled in granite. The resolution itself has been amended 41 times, or roughly once every 2-3 years, and ratified by Village-wide vote. The drafters of the amendments have been the members of the Procedure Committee, which is open to all volunteers but draws most of its members from last year's graduating "class" of the CNC -- another reason to get involved.
Even the staunchest defender of the Non-Partisan system must concede that one particular measure, it has too often missed the mark -- though not from lack of trying! The resolution sets the goal for CNC elections as being a competitive race for every open seat -- at least 4 candidates for every school district. Every year, the Procedure Committee tries valiantly to recruit candidates and bends over backwards with flexibility to provide competitive and meaningful elections. Every year, too few Village residents answer the call. How can we possibly expect our institutions to improve if we can't even find twenty engaged candidates?
If this is to be the year of reform, it should also be the year when more residents than ever download a petition, find 10 friends to vouch for us, and stand for election on November 18. The only way we're going to change the game is if more of us get in the game.
Tim Foley
73 Brown Road
Scarsdale, NY 10583
646-229-1379

From the Procedure Committee: Calling all Eligible Scarsdale Residents: The CNC Needs You!
The Procedure Committee of the Citizens Nominating Committee currently is seeking candidates for the upcoming CNC election. Applications can be found here and are due September 30, 2016.
Under Scarsdale's nonpartisan system of government, the CNC interviews potential candidates for open positions in our village. From this pool, a slate representing the Scarsdale Citizens Nonpartisan Party is selected to run in the village election in March. This year's CNC will select candidates for three open trustee positions and village mayor.
Becoming a member of the CNC is a small commitment, with a big reward. You spend 5-6 evenings in December and January (1 Sunday evening and 4-5 Wednesday evenings), with 29 other village residents for three years. This is a great way to get involved in our community, meet new people, and help our village government run.
All that is needed to participate is a biographical form and a nominating petition with 10 signatures of registered voters from your elementary school area. These two forms can be downloaded at: www.scarsdaleprocedurecommittee.org. Hard copies also can be obtained at village hall and the Scarsdale Library. Filing instructions are on the forms. The deadline for filing is September 30, 2016.
The nonpartisan resolution requires people to have lived in Scarsdale only two years before serving on the CNC, so this is a great opportunity if you are new to our town. It is also a perfect civic-minded activity for anyone who is now with an empty nest, or for someone who is looking to get more involved in our community.
All eligible Scarsdale residents are encouraged to consider this important and unique opportunity. Please contact Max Grudin, CNC Procedure Committee Chair, at mgrudin@gmail.com if you have any questions.
Two Local Concerts to End Gun Violence on September 25
Details

Category: Good Work
Published on

19 September 2016

Written by

Joanne Wallenstein

Assemblywoman Amy Paulin in conjunction with the City of New Rochelle, will be hosting a five-hour concert on September 25 as part of The Concert Across America to End Gun Violence. The event will take place at the Hudson Park Bandshell in New Rochelle as part of nationwide event that will link together over 220 live music concerts via social media.
The national effort is aimed at drawing attention to the epidemic of gun violence that has claimed the lives of so many. September 25 has also been designated A National Day of Remembrance of Murder Victims by Congress.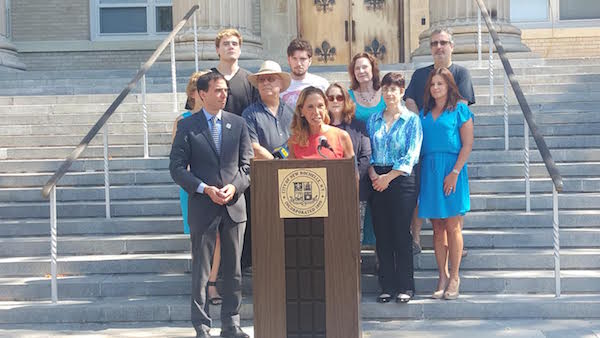 The concert, which is free and open to the public, will begin at noon and feature a line-up of talent from the Hudson Valley area. Scheduled to appear are the New Rochelle High School Chorale, Bookends Band, Blue Roadhouse Orchestra, Jim Murtagh, Skinny Blonde, Troubadour-to-Door and hip/hop artist, Decora.
Event sponsors include New Yorkers Against Gun Violence, Million Moms March, The Brady Campaign to Prevent Gun Violence, The Loft LGBT Center, Westchester Now, The Interfaith Coalition Against Gun Violence and the Westchester Chapter of the National Organization for Women.
All of the live events will culminate with an evening concert at the Beacon Theater in New York City featuring Jackson Browne, Rosanne Cash and Marc Cohn.
Free Scarsdale Concert with World-Class Pianist Gwhyneth Chen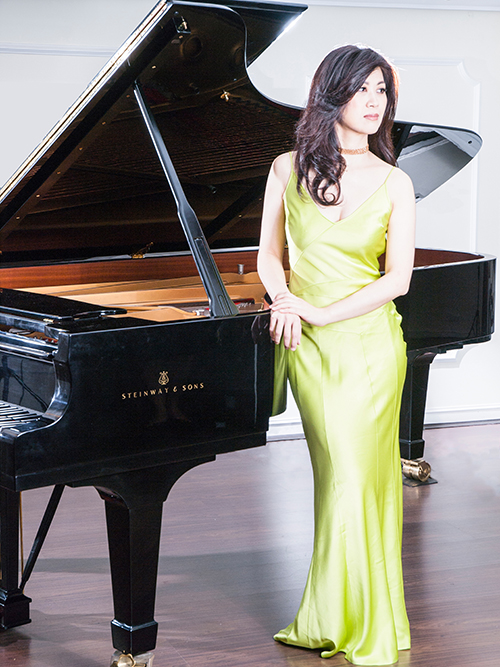 Also on Sunday, September 25th the Scarsdale Congregational Church will join forces with The Concert Across America for a free concert featuring world-renowned pianist Gwhyneth Chen. The concert will be held at 5:00 pm on September 25th in the church sanctuary at 1 Heathcote Rd., Scarsdale. A reception will follow the concert.
Ms. Chen is considered to be one of the finest pianists in the world. This Taiwanese-American classical pianist won the biggest cash prize in the history of piano competitions, at the Ivo Pogorelich International Piano Competition. Mr. Pogorelich says of her talent, "She is too good to be true." Her program will include works by Bach, Chopin and Stravinsky.
As explained on the Concert Across America website, "While two out of every three victims are killed with a firearm, the day of remembrance is the only thing Congress has done to acknowledge this loss. And while we need to be respectful of what this day stands for, we must also demand that Congress mandates a background check for every gun sale too." The concerts will also remember the tremendous loss of life that gun violence has cost our communities.
The Scarsdale recital with Gwhyneth Chen was arranged by The Scarsdale Congregational Church Music Director Sandro Russo and the church's Interfaith Coalition Against Gun Violence, and underwritten by donors committed to ending gun violence. Click here for a flyer for this event and for more information visit the church website at scc-ucc.org or call 914-723-2111.
SFD Commemorates 9-11
Details

Category: Good Work
Published on

14 September 2016

Written by

Joanne Wallenstein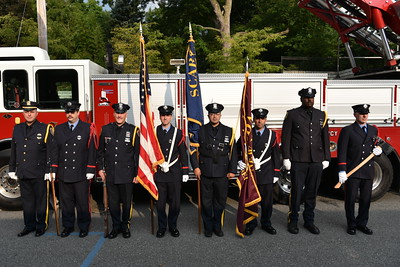 Approximately 65 people attended the Scarsdale Fire Departments 14th Annual September 11th Memorial Service including on duty and off duty Scarsdale Firefighters and Police Officers, Scarsdale Volunteer Firefighters, members from Scarsdale Ambulance Corp, members of the Village Board and Village Manager Stephen Pappalardo.
The ceremony consisted of a presentation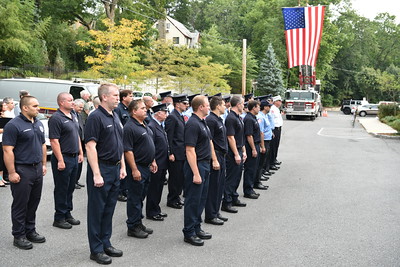 of the colors (American, PD and FD flags) by the Scarsdale Fire/Police Honor guard unit, placing of flowers at the base of the US Flag, readings from Mayor Jonathan Mark, Trustee Matthew Callaghan, Police Sargent Pete Godshall and Berenice Miller from SVAC.
Scarsdale Police Officer Malcolm Greer sang the national anthem and Scarsdale High School student Melinda Orengo sang Amazing Grace. Sheila Gorham (wife of Scarsdale Firefighter Pat Gorham) also sang during the service.
Photos by Jon Thaler - see more at www.JonThaler.com.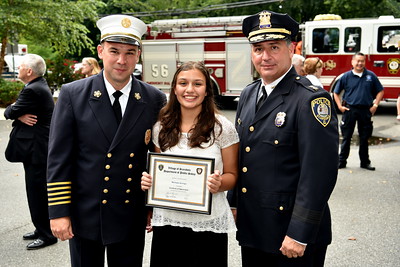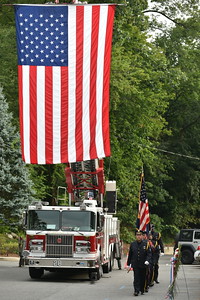 Scarsdale Varsity Boys Soccer Beats AA champion Arlington High School in a Shut-out on Sept. 14
Details

Category: Good Work
Published on

16 September 2016

Written by

Joanne Wallenstein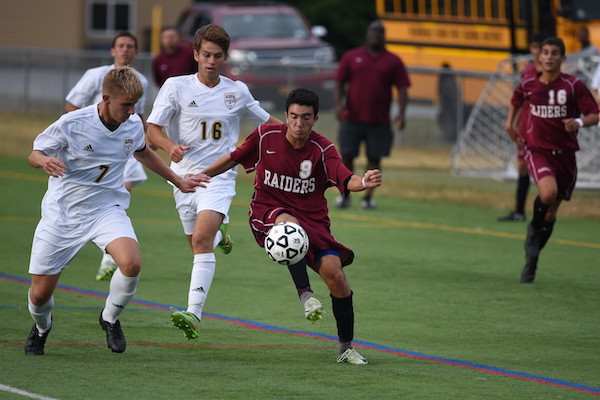 This was the show-down that many had hoped would be the Section 1 Final championship in 2015. Last year Scarsdale fell to Arlington 2-0 in the regular season, preventing Scarsdale from proceeding to the semi-finals. Yesterday, the Scarsdale team travelled up to Arlington -- an almost two hour trek to get there for an away game during the school week. The pressure was on for the Scarsdale boys who were positive after their win over North Rockland. This was The Raider's chance to show that they are a strong contender in 2016. This year's team has gelled thanks to a core group of seasoned players, many of whom have been playing together since elementary school.
After a quick 20min warm-up for Scarsdale,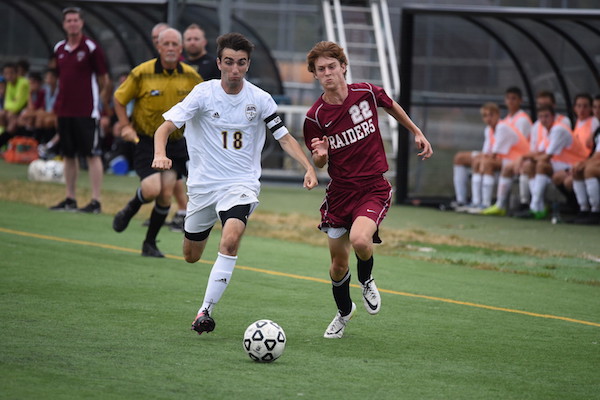 the game started at a furious pace. Within the first 5 min Scarsdale had a chance to score -- the front line of Luca Novaes, Ian Konigsberg and Owen Hall ably supported by the mid-fielders Michael Spiro (Captain), Chris Gaujean and Maki Sekine, moved the ball well and were able to send a cross across Arlington goal with a close missed opportunity. Scarsdale continued to move the ball and had strong possession through the opening 20 minutes. However, Arlington's tough athletes pressured the Scarsdale team with hard tackles and quick movement which squashed the skilled early passing for Scarsdale. Goalie Kyle Koslowsky keenly controlled the team while shutting down Arlington in the box. The game was in fine balance when Chris Gaujean made a quick move into the attacking third, dribbled past 3 defenders and was taken down as he entered the box resulting in a penalty for Scarsdale! Michael Spiro stepped up and crisply slotted the ball in for a 1-0 lead for Scarsdale with 15 minutes to play in the first half.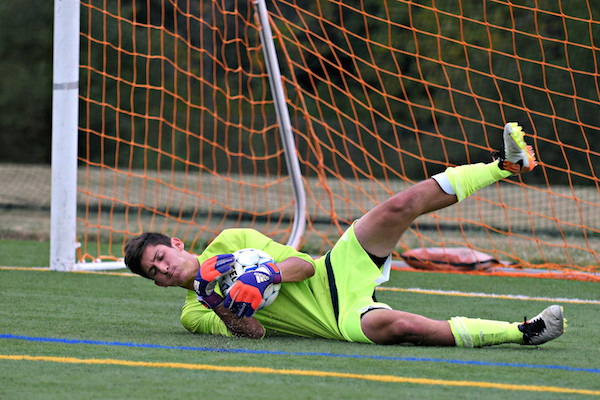 The Arlington team, supported by a large contingent of home fans, went into an even higher gear. They began making aggressive tackles, shut down the Scarsdale ball movement and began to look dangerous in and around Scarsdale's box. The defense led by the strong center back pairing of Fayez Merchant (Captain) and Caio Vieira and the outside backs Joey Ballan and Alex Quill held off a furious and sustained challenge. Scarsdale goal-keeper Kyle Koslowsky was an ever-present player shutting down any balls that got through the defense. The active coordination across the Scarsdale back line with Kyle Koslowsky – Fayez Merchant – Caio Viera reduced the shots on goal and blunted the Arlington force. The Scarsdale attack also made some strong moves despite the aggressive Arlington play and had a couple of close misses. Udai Singh and Dylan Cohn came in to further the attack while Bruce Appel and Harris Gelblum bolstered the mid-field and defended the slim Scarsdale lead. Toward the last 15 minutes of the game, the intensity went up several notches as Arlington kept pressing and were held off by a couple of strong saves by Goalkeeper Koslowsky. The last few minutes of the game saw their striker collided with Caio Viera in a tough challenge which had both players on the ground in pain. When the final whistle blew, it was a 1-0 win for Scarsdale who now have a 2-0 record as they start their season. The boys played hard, had some strong movement in attack and all defended hard to hold the lead and come away with beating the 2015 Section One champions.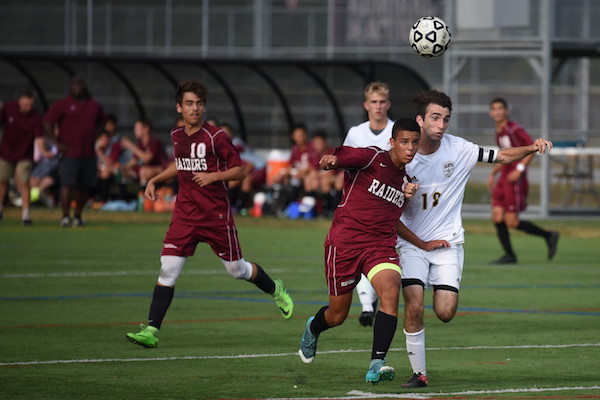 Photos by Jon Thaler -- see more at www.Jon Thaler.com.
Call for Candidates for the Citizens Nominating Committee and the School Board Nominating Committee
Details

Category: Good Work
Published on

06 September 2016

Written by

Joanne Wallenstein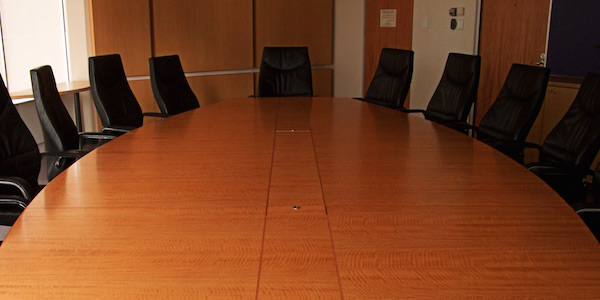 The Procedure Committee invites eligible Scarsdale residents to run for election to the Citizens Nominating Committee (CNC), the caucus of the Scarsdale Citizens Non- Partisan Party that selects candidates for mayor, trustee and village justice. Once elected, the newest members of the CNC will join 20 sitting CNC members in four or five meetings to consider and choose candidates to run for any open positions in the March Village election. These candidates run under the banner of the Scarsdale Citizens Non- Partisan Party. This year's CNC will select candidates for the three open Trustee positions and Village Mayor.

CNC members are expected to attend all CNC meetings, to serve on the CNC for three years and to serve for one year on the Procedure Committee after their service on the CNC. The meeting dates for 2016-2017 are: organizational meeting on Sunday, December 4, Wednesday, December 14; Wednesday December 21 (optional), Wednesday, January 4; Wednesday, January 11; and, if necessary, Wednesday, January 18.

Eligibility is governed by the Non-Partisan Resolution which can be found at the Procedure Committee website: www.scarsdaleprocedurecommittee.org. A candidate for the CNC must be a qualified voter and a resident of Scarsdale for at least two years. A CNC candidate may not be a member of the Procedure Committee, the School Board Nominating Committee, the School Board Administrative Committee, the Scarsdale School Board or the Village Board.

Candidates run for the open CNC positions in their elementary school district: Edgewood, Greenacres, Fox Meadow, Heathcote and Quaker Ridge.

Candidates must file a short biographical sketch and a nominating petition with 10 signatures of residents from their elementary school district. Forms for both are available as downloads here. Hard copies may be obtained at Village Hall and the Scarsdale Library as well. Filing instructions can be found on the forms.

The deadline for filing both forms is September 30 (Fri); after this date, additional candidates for any school district will be accepted only if there are fewer than two candidates for each position in that school district. The CNC election will be held at Village Hall on November 16 (Wed).

Potential candidates are welcome to contact individual members of the Procedure Committee: Edgewood: Elissa Bookner, Charles Chestnut, Linda Killian, Eli Mattioli, Ed Morgan, and Matthew Martin. Fox Meadow: Max Grudin, Joan Mazur Kapner, Mary Louise Perlman and Bruce Wells. Greenacres: John Baer, Barry Klayman and Carrie Fishman. Heathcote: Laurent Mintzer, Daniel Finger, David Irwin, Amy Cooper. Quaker Ridge: Diane Chesler.

For more information please contact Procedure Committee Chair Max Grudin, via mgrudin@gmail.com.
School Board Nominating Committee
The School Board Nominating Committee (SBNC) is an elected group of 30 members who identify, propose and nominate qualified candidates to run for the Scarsdale Board of Education. The 30 voting members represent each of the five elementary school neighborhoods. Each year, 10 new members are elected (two from each neighborhood) to serve a 3-year term on the SNBC.

The SNBC urges all qualified residents to help maintain our excellent Scarsdale schools and serve our community by volunteering to run for the SBNC. To become a candidate, residents should complete a biographical form and submit it with a candidate petition with signatures from 10 residents in their elementary school area by November 21, 2016 to SBNC Administrative Committee Co-Chair Alison Singer (alisonteppersinger@gmail.com) or Co-Chair Jeannine Palermo (Jeannine.palermo.22@gmail.com) These forms can be downloaded from www.scarsdaleSBNC.com. The forms are also available at the Scarsdale Library and Village Hall.

The election of SBNC members will be held on Tuesday January 10, 2017 in the Scarsdale Middle School auditorium lobby from 7:00am to 10:00 am and from 2:00 pm to 9:00 pm.