Highly intoxicated New Rochelle woman attempts to enter Rural Drive House, Arrested for DWI
Published: Tuesday, 09 August 2016 15:46
Traci Dutton Ludwig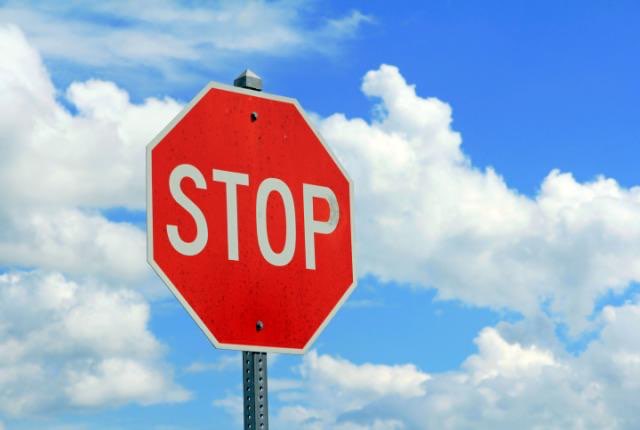 At 7 p.m., Aug. 3, a Rural Drive resident reported a possibly intoxicated woman attempted to enter her house, then left and began walking down Stratton Road. Dispatch sent patrol units and Scarsdale Volunteer Ambulance Corps to the scene. Police found the woman sitting on the ground with her legs around a stop sign. She said she was playing Pokemon Go and claimed her friends abandoned her. Her car, a 2014 Mazda was parked, with the engine running, on Rural Drive. Police thought the woman appeared to be intoxicated, but out of concern for any other possible medical condition, SVAC paramedics evaluated her. She was unsteady on her feet and had to be helped while standing up. She was identified as Victoria Hamann, 27, of New Rochelle. Through medical evaluation, field sobriety tests, SVAC and police determined Hamann was intoxicated. Patrol also believed Hamann had driven drunk from New Rochelle, been involved in an unknown accident and stopped her car on Rural Drive. At that point, she attempted to enter a stranger's house for an unknown reason. Hamann claimed she was coming from a car dealership where some repairs had been done on her car. During conversation with police and paramedics, she was "incoherent and slurred in speech and interactions." Police canvassed the area and consulted with New Rochelle police for possible affected vehicles involved in the suspected hit-and-run accident. No affected vehicles were found at the time. An alco-sensor test measured Hamann's blood alcohol level at .21. She was unable to stand on her own, and needed to be supported by police. Police accompanied Hamann to White Plains Hospital Center, where she was taken for intoxication treatment. She was arrested at the hospital on charges of driving while intoxicated (first offense). She was read her Miranda Rights, and she signed a consent form for a chemical test. A nurse drew blood for the chemical test, and the blood vial was secured for testing and evidence. The district attorney's office was consulted and recommended bail of $250, as well as confiscation of Hamman's three cell phones as evidence. Her car was impounded. A Bronx friend posted bail for Hamman, and she was released to him with an appearance ticket for Scarsdale Village Justice Court, returnable on Aug. 10.
Stolen bicycle
On Aug. 1, a Barry Road man reported his $500 metallic blue, Giant brand bicycle was stolen from the bike rack at East Parkway and Spencer Place on July 29. The man advised that another bicycle's security chain had been threaded through his brake line on July 25 or 26. He attempted to remove the chain but was unsuccessful. The man decided to wait a few days to see if the other bike's owner removed the chain linking the two bicycles. When the man returned to the bike rack on July 29, there were not any bikes attached to the rack, which the man indicated was "unusual." Only the white bicycle, which had previously been attached to his bicycle, was lying on the ground behind the rack. The man stated his missing blue bicycle had a "MSKCC" sticker attached to its frame.
Employment test scam
On Aug. 3, a 21-year-old Gatehouse Road man reported money was fraudulently taken out of his bank account. The man said his had posted his resume on a job site and was contacted by an individual alleging to be from a manufacturing company. The individual said he was interested in possibly hiring the man for an accounts receivable position, responsible for managing payments between vendors and buyers. The individual asked the man to complete a test assignment in order to be considered for the job. The assignment was to receive a check from a "buyer" organization, deposit it into his bank account, keep a 10% commission and transfer the balance to someone designated as the "supplier/vendor." The man researched the alleged company, found its website and saw the job posting. The man thus believed the assignment to be legitimate. The man received the check on July 31. He deposited it into his account and wired $877 to a person in South Africa on Aug. 2. On Aug. 3, the check bounced, and the man felt something was not right. He attempted to stop the wire transfer, but it was too late.
Domestic matters
A Heathcote woman called police about a verbal argument with her husband Aug. 3. The couple is in the process of divorcing but still living with each other in the house. The woman said no threats were made, but she nevertheless feels uncomfortable residing in the house with her husband. Patrol advised her about the civil process required to request an order of protection if necessary.
Due to a prior domestic incident, a Quaker Ridge woman asked police to stand by while she gathered some personal belongings from her house Aug. 7. Her husband was not there at the time.
Bench warrant
On Aug. 2, while checking drivers' information following a car accident at Oxford and Garden roads, police discovered an active bench warrant, issued by Harrison police, for driver Terrence McGowan, 55, of White Plains. Police arrested McGowan on the strength of the warrant. Harrison police were notified and picked up McGowan. McGowan's work van was released to the van's registered owner.
Missing persons
On Aug. 1, a supervisor at the Search for Change group home on Post Road reported a female resident left the house and had not been seen for 24 hours. The resident was not mandated to stay at the house, but as per the group home's policy, absence of more than 24 hours must be reported to police. The resident contacted her father during her absence, stating she was out watching movies and was OK. The father checked the resident's debit account balance. Following a recent withdrawal of $20, the balance was less than $5. However, the father indicated the resident had access to a different payment method, in case her account runs out of money. The house supervisor told police the resident is not a threat to others or a danger to herself. The supervisor said the resident has left before and usually returns to the house after a short stay at a hotel.

On Aug. 6, a Brambach Road woman reported her elderly mother left the house for a walk several hours ago and had not returned. The mother was reported to not speak English. While police were canvassing the area for the missing mother, Westchester County police notified Scarsdale police headquarters that a woman matching the mother's description had been found on the Bronx River Parkway. Police brought the woman to Brambach Road, where she was reunited with her family.
Welfare check
On Aug. 1, a Massachusetts woman called 911 because her 21-year-old male friend had allegedly threatened to hurt himself, and she was concerned about his wellbeing. She provided police with her friend's address, which was a section of Scarsdale P.O. covered by New Rochelle police. Patrol advised New Rochelle police for follow-up.
Man on street
A Fox Meadow Road resident reported a "young man standing on front of her house, holding his back," at 5 p.m., Aug. 1. The resident was "concerned" and asked police to check out the man. Patrol interviewed the man, who was in his forties and seen using a cell phone. The man said he lives nearby, in the vicinity of Butler Road where cell phone service is poor. He said he often walks to Fox Meadow Road when he needs to use a cell phone.
Nighttime bike ride
Police questioned two people riding bikes on Palmer Avenue after 2 a.m., Aug. 2. One person was wearing a black backpack. According to police records, neither individual could provide a valid reason for being out at that hour, and neither individual could provide a destination address. Patrol checked the bicycle riders' ID cards and noted they "lived locally."
Broken window
A Donellan Road woman reported coming out of her house and finding the rear passenger window of her 2016 Audi broken. Nothing was taken from the car. The woman said her landscaper had been working at her house an hour before she discovered the damage. Police came to the following conclusion about the cause of the damage: "Due to the location of the vehicle in relation to where the landscaper was working, the fact that nothing was taken from the vehicle, and that there have been no other reports larceny from vehicles or criminal mischief to vehicles in the area, it is patrol's belief that the damage was caused by one of the landscaper's tools sending a hard object into the window at a high rate of speed, breaking the window."
Baby carriage
On Aug. 3, a concerned caller reported a baby carriage was left on Crossway Field, with a baby possibly inside. Patrol checked the carriage and confirmed it was unoccupied. Patrol found the owner of the carriage – a grandmother – playing with her grandson on the swings. Everything was in good order.
Gasoline dispute
A customer at a gas station on Scarsdale Avenue called police to help mediate a dispute she was having with the station manager about gas service Aug. 4. When police arrived, the customer and manager came to an agreement, and no police assistance was needed.
Unwanted calls
A Popham Road man reported he "was having problems with the husband of a former employee and friend." The former employee's husband had allegedly contacted the man by phone and email. The man said the husband answered the phone when the man attempted to contact his former employee. The husband then allegedly "began yelling at him." Patrol advised the man to block communication and cease all contact with his former employee and her husband.
Taxi ride
Police called a taxi for a homeless man who requested to go to a White Plains hotel, from Fox Meadow Road, at 7:30 p.m., Aug. 5. The man said he was out taking a walk and had consumed alcoholic beverages earlier in the day. Scarsdale Volunteer Ambulance Corps responded to the scene and determined the man did not need medical assistance.
Cars and roadways
On Aug. 1, a Hazleton Drive man reported that his son, from Maryland, inadvertently destroyed two license plates when the son took over the man's car. A registration cancellation form, for the department of motor vehicles, was issued.
A red light reported to be "flashing" inside a parked car on Cohawney Road was determined to be an alarm indicator reflecting off a mirror Aug. 1. The car was legally parked and safe.
A caller reported a Jeep's driver "driving erratically" on the Hutchinson River Parkway, "striking traffic cones" and "throwing garbage from the car" on Weaver Street at 11:58 p.m., Aug. 1. Patrol canvassed the area but did not locate the car or driver. Patrol notified Westchester County police.
On Aug. 2, Fenway Golf Club management reported approximately 135 feet of hedges had been damaged by a car that apparently left Secor Road and drove into the golf club's landscaping. The car also hit a "No Standing" sign and left the scene without reporting the damage. Police recovered a non-identifiable truck part at the scene and wrote an accident report.
On Aug. 3, police moved a fallen tree branch from Post Road.
Police advised the water department about excessive water flow on Birchall Drive Aug. 5.
Police notified Verizon about fallen telephone wires on Fox Meadow Road Aug. 5.
Police checked out the situation regarding several cars parked on Brite Avenue at 2 a.m., Aug. 6, and determined the drivers were changing a flat tire on one of the cars.
Verizon was working at Tomkins and Fenimore roads to fix a fallen telephone wire Aug. 6.
Eleven car accidents were reported in the village this week.
Animals
A Nelson Road woman requested help with an injured squirrel in her yard Aug. 2. Patrol placed the animal in a cardboard box provided by the woman and notified the department of public works for sanitation removal.
A Copper Beech Lane woman reported a medium-sized dog was running loose in a neighbor's yard Aug. 3. During discussion with police, the woman stated the dog belongs to her neighbor and never leaves the neighbor's yard, although it is not on a leash. The woman said she is scared of animals and wants her neighbor to put up a fence to restrain the dog. Patrol advised the woman to communicate with her neighbor about her fears. Patrol advised that police could not take any action unless violations were committed.
A small black and white dog was running loose on Drake Road Aug. 6. Police caught the dog and, using dog tag information, returned it to its Hamilton Road owner.
A Reimer Road man complained about a raccoon in his backyard Aug. 6. Patrol provided him with the number for a wildlife trapper.
Highway workers moved a fallen tree branch from Saxon Woods Road Aug. 7.
Village code
A caller reported a "loud party" at a Brambach Road house after midnight Aug. 2. Patrol investigated and found four people sitting at a table in the backyard talking and "not making any unreasonable noise." One of the people was the homeowner's daughter who said she and a few friends were "just hanging out." Her parents were home and inside the house. No police intervention was necessary.
On Aug. 6, police verbally warned contractors replacing a window in a Crossway house that making construction noise prior to 10 a.m. that day was prohibited by village code.
Lost and found
On Aug. 1, a woman brought a Jeep car key to headquarters. She said she found the key in Davis Park on July 4. She had already emailed Arthur Manor members in an attempt to identify the owner of the key. However, after not receiving a response in about a month, the woman decided to give the key to police.
A person found a Bank of America card and a Dunkin Donuts Perks card in the bank's parking lot and gave them to headquarters Aug. 1. Police attempted to notify the owner, whose registered address is in Yonkers.
A parking enforcement officer found motorcycle keys sticking out of the cargo box of a motorcycle parked on Depot Place Aug. 3. The officer brought the keys to headquarters for safekeeping and left a not on the motorcycle, informing the owner.
Firefighters
A burning odor in a Morris Lane house was traced to a warm motor in an attic-mounted air handler Aug. 1. Firefighters checked for damaged control circuits and did not find any apparent problems. The condensation drain was clogged, and water was accumulating in the overflow tray. Firefighters shut down the unit and recommended having it serviced before using it again. The house was ventilated and the odor did not return.
Firefighters helped Bronxville firefighters overhaul and salvage a fire scene, with numerous hot spots, at an Elm Rock Road house in Bronxville Aug. 2.
A Heathcote Road resident accidentally got locked out of her house Aug. 2. Firefighters helped her get in the house.
Con Edison was called to evaluate construction damage to an unidentified underground utility line on Wynmor Road Aug. 3. The line was determined to be a "dead line."
A Tompkins Road resident accidentally got locked out of her house Aug. 3. Firefighters helped her get in the house.
An improperly installed pool heater was venting into a crawl space in an Innes Road house, causing high levels of carbon monoxide in the basement Aug. 6. Firefighters ventilated the structure, disconnected the pool heater and turned over the scene to Con Edison.
A Nelson Road resident reported a small gas can appeared "swollen" for no apparent reason Aug. 7. Firefighters determined the gasoline expanded in the heat. They loosened the can's cap to release pressure and advised the resident to place the gasoline in a car's gas tank instead of storing it in a can.
This week, firefighters assisted at one car accident in the village. They responded to one false carbon monoxide alarm and six false fire alarms in the village, caused by device malfunction, construction dust and cooking smoke.
This report covering police and fire department activity from Aug. 1-7 was compiled from official information.



This police report is sponsored by Scarsdale Security who does more than just security. Contact them about remote video for your home or business. Call 914-722-2200 or visit their website.