Police Arrest Bronx Woman Wanted for Prostitution
Published: Tuesday, 07 February 2017 14:29
Traci Dutton Ludwig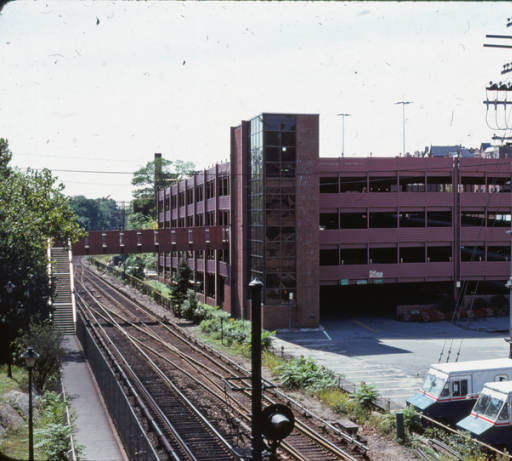 While checking a report of suspicious activity in the area of Madison and Edgewood Roads at 3:45 a.m., February 2, police encountered Stephanie T. Womble, 48, of the Bronx. Upon conducting a DMV inquiry, police discovered there as an active arrest warrant for Womble, issued out of the Village of Elmsford, for prostitution. Womble was subsequently taken into custody and arrested. She was detained at headquarters and picked up by Elmsford police.
Arrest
On Feb. 3, police arrested Rashon M. Perkins, 32, of the Bronx, on charges of second-degree possession of a forged instrument, third-degree aggravated unlicensed operation of a motor vehicle and unauthorized use of a vehicle without owner consent. Patrol encountered Perkins sitting in a parked car on Woodland Place at 4:35 a.m., Feb. 3, in violation of overnight parking restrictions. Perkins told police he had gotten lost on his way home to the Bronx from Empire City Casino. When police asked Perkins for identification, he said he did not have any documents on him. When asked for registration, Perkins produced a rental agreement from the glove box. The rental agreement was in the name of Perkins's sister-in-law. A further check showed she had rented the car on Jan. 5, with a return date of Jan. 9. However, in a phone conversation with police, she said she had extended the rental. She said Perkins had her permission to use the car; however, the rental agreement only authorized the use for he car for the sister-in-law and her husband. During this time, Perkins had been using a different moniker with police. He alleged his name was "Rashon Thomas." After police were unable to match that name with a valid driver's license, Perkins finally admitted his real name to police. A DMV check of Perkins's license revealed it was suspended on two different dates, for failure to pay a fine and failure to answer a summons. Perkins was then arrested, and the car was towed to the police impound lot.
Identity theft
On Jan. 30, an Ogden Road man reported someone attempted to open two fraudulent credit card accounts in his name. A letter from Discover Card stated an application was filed on Jan. 25, but the application was denied. A letter from Barclays stated an application with them was filed on Jan. 28. The Barclays application was approved, but the man canceled the card before it had been activated. The man was advised to report the incident to the three credit reporting bureaus.
Scam
A Taunton Road man said he entered personal information into a fraudulent email link that he believed had been sent to him from Chase Bank Jan. 31. After realizing the link was not really from Chase, the man changed all of his passwords and closed his accounts.
Letters
The director of a local synagogue reported the rabbi received two emails of a suspicious nature Feb. 1. The director believed the emails were in response to a recent interview in which the rabbi commented on allowing Syrian refugees into the country. Detectives asked the communication director to track down an IP address from which the emails were sent, in an effort to identify the sender.
Wrong house
A Mayflower Road resident reported a young white male came into her house while her nanny was home, removed his boots and said he needed to do work in a back room of the house January 30. The nanny left the man alone for approximately one minute to call the homeowner and verify the man's story. When she returned, the man was gone. Nothing appeared to be disturbed or stolen. While patrol was investigating the report, the man returned to the house. He identified himself as a home theater contractor. He said he was contracted to do work at a neighbor's house and accidentally went to the wrong address at first. He apologized, and police verified his story.
A Crane Road resident reported an unfamiliar person was standing on his driveway and had rung the doorbell several times January 31. Police determined the person was a pizza deliveryman from a White Plains pizzeria. He did not realize he was at the wrong address. Police directed the man to the correct address.
Ouch
Police and firefighters were called to a Boulevard house on the report of a dog in distress, stuck in a crate, January 30. A babysitter was home with a child when the boxer got its nose and lower jaw stuck in the crate's door. The dog was unable to free itself; so firefighters and police used wire cutters and removed the cage door in a way that released the dog's snout. The dog appeared to be okay. The homeowner was en route back to the house.
Key
A man got his key stuck in a Wayside Lane lock January 31. Despite a language barrier, police helped the man get his key out the lock. The man said everything was okay.
Help
At the request of Eastchester police, patrol notified a village resident of a serious injury sustained by the resident's girlfriend January 31. As a courtesy, police drove the boyfriend to Westchester Medical Center.
Police checked the welfare of a Coralyn Road woman and confirmed she was okay February 3.
Broken window
Police noticed a broken and slightly ajar window at a vacant building on Heathcote Road February 1.
Welfare check
A woman was sleeping in her car inside Freightway Garage at 2:23 a.m., February 1. The woman said she had arrived from the train and fell asleep in her car because she was tired and not feeling well. The woman declined medical assistance. Patrol assisted her in calling a cab to be driven home.
A Catherine Road woman called 911 to say she had no power in her house, but all was good, at 8:52 a.m., February 1.
Police checked the welfare of a Cushman Road daughter February 1. She told police she had been sleeping and did not hear the phone ring.
Parking permit fraud
A parking enforcement officer identified a parked car with a voided parking permit in Freightway Parking Garage February 2. The officer determined that the permit was displayed in two cars belonging to the permit holder. Since the permit holder was only issued one permit, the second permit was not valid. The officer followed up with the clerk's office in Village Hall. An employee from the clerk's office stated the permit holder came into Village Hall on February 1, claimed she had lost her permit and requested a replacement. A replacement permit was thus issued, and the original permit was voided. However, the parking enforcement officer noticed the original permit, which the holder claimed had been lost on February 1, was displayed on one of the permit holder's cars on February 2. The permit holder was issued a summons, returnable to Village Hall on February 15.
Cars and roadways
Police issued summonses to the registered owners of cars parked in the lot of the Girl Scout House, in violation of a parking restriction sign, January 30.
An Archer Lane woman told police she felt she was being followed by a dark colored Jeep while she was driving home January 30. The woman said the Jeep had been tailgating her on Mamaroneck and Stratton roads. She said she pulled over before she got home to avoid being followed home, and the driver of the Jeep allegedly sped past her. Patrol canvassed the area but did not locate the Jeep.
Police issued summonses to the registered owners of parked cars facing the wrong direction February 2.
An open sewer grate was presenting a hazard on Dolma Road February 4. Police informed the Department of Public Works.
This week, four car accidents were reported in the village.
Lost and found
A person found a set of keys in the Christie Place parking garage and gave them to a Starbucks employee February 1. The employee notified police, and the leys were vouchered at headquarters. They were described as a ring holding 11 keys, with a tag and another object attached.
A lost Clarence Road dog was reunited with its owner February 1.
Village code
At 7:45 a.m., January 30, police advised construction workers on Weaver Street of village code regulations regarding work before 8 a.m. on weekdays. The same thing happened with workers on Rural Drive at 7:37 a.m., February 1.
Handbills were found on parked cars on Depot Place February 2. Police issued a summons to the company that placed the handbills.
Police advised a Willow Lane job foreman that workers could not idle in their trucks while waiting for the job to start Febraury 3.

Firefighters
A reported gas odor at a Heathcote Road house was unfounded February 1.
A reported outdoor gas odor at Church Lane and Crane Road was unfounded February 2.
A car's engine caught fire on the Bronx River Parkway near Fenimore Road February 3. The driver pulled over and called for help. Firefighters extinguished the fire, which had started to spread to the passenger compartment. After the fire was out, firefighters overhauled the car.
Firefighters helped a Meadow Road woman get back in her house after she accidentally got locked outside February 5.
This week, firefighters assisted at three car accidents in the village. They responded to three false carbon monoxide alarms and nine false fire alarms caused by device malfunction, shower steam, dust, cooking smoke and a dislodged detector.
This report covering police and fire department activity from Jan. 30 to February 5 was compiled from official information.
BLOG COMMENTS POWERED BY DISQUS