Wind Knocks Out Power to Scarsdale Homes
Published: Monday, 13 February 2017 19:01
Joanne Wallenstein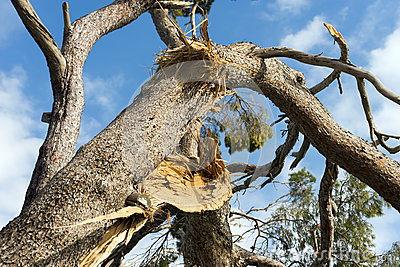 (Updated February 14) As of 8:30 am on February 14, 110 homes in Scarsdale remain without power. Though Con Edison is now promising that the power will go back on for some today, others will not have their lights and heat back on until Wednesday morning.
Con Edison originally reported that 168 homes in Scarsdale are without power as of 7 pm on February 13. Fierce winds caused a tree to fall at the intersection of Brite and Oakstwain Roads, knocking out power to homes on Fenimore, Brewster, Chesterfield, Cohawney, Hampton, Kensington and Tompkins Road in Fox Meadow as well as Oakstwain Road in Grenacres.
Power is also out on Drake Road, Forest Lane, Woods Lane, Eastwoods Lane in Edgewood and Cooper Road, in Heathcote. Con Edison is not guaranteeing that power will be restored until 7 pm tomorrow night (2/14).
To see the complete list of outages, click here and download the list under "Scarsdale."
Is your power out?
Report it below.
BLOG COMMENTS POWERED BY DISQUS