Ogden Road Accident Results in DWI Arrest. House Fire on Stonewall Lane
Published: Wednesday, 29 March 2017 12:56
Traci Dutton Ludwig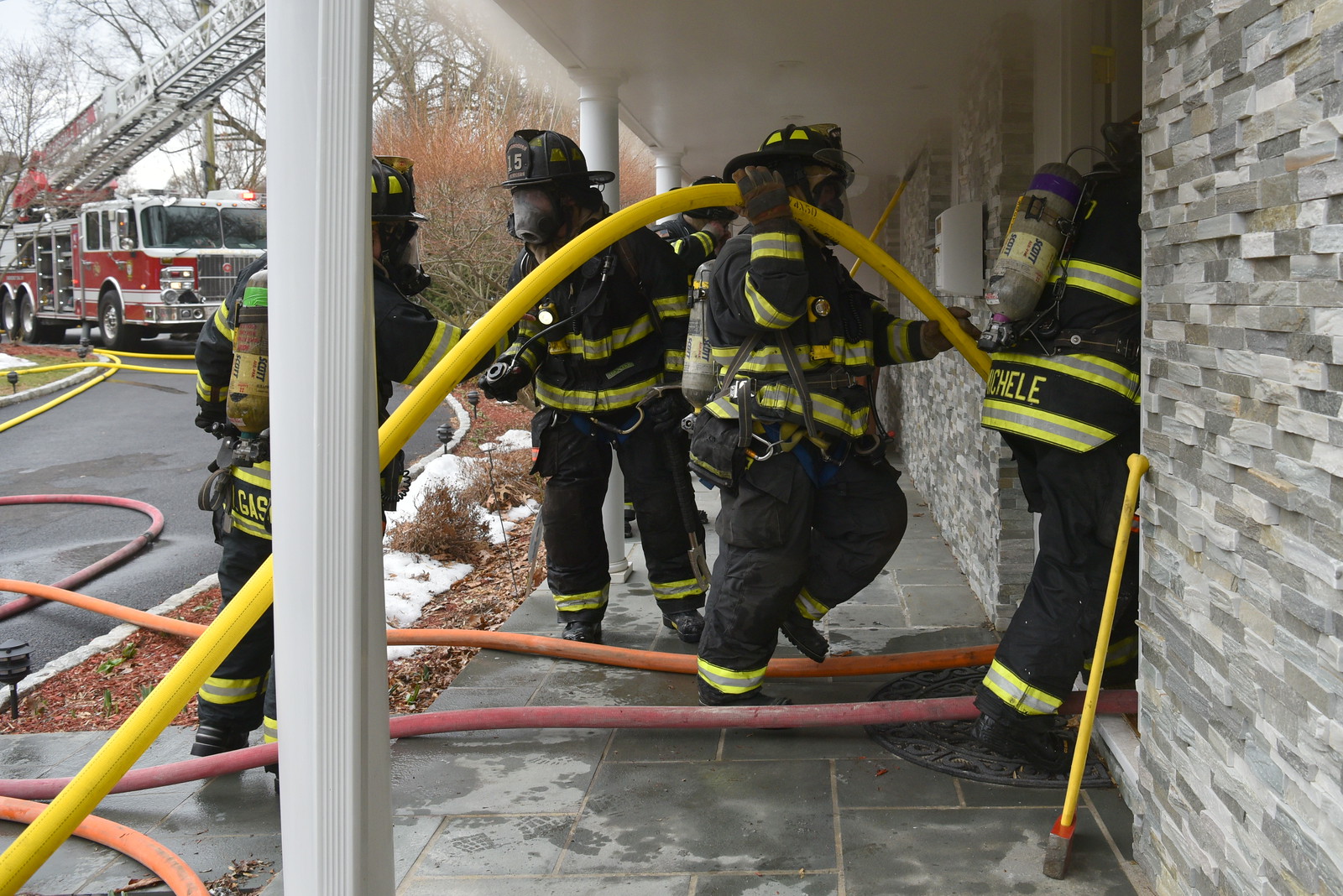 Arrest: A one-car car accident involving a head on strike of a tree at the corner of Ogden and Kent roads at 12:40 a.m., March 26, resulted in the arrest of a 22 year-old from Scarsdale. His name has been withheld at his own request. Upon arrival at the accident scene, police observed the driver standing outside a 2004 red Dodge pickup truck that had hit a tree over the pavement lines on Ogden Road. He appeared "disheveled and disoriented." Police noticed a strong odor of alcohol on his breath, as well as glassy and bloodshot eyes. He was asked to perform field sobriety tests, which he failed. According to the police report, he had "difficulty following basic instruction and was unsteady on his feet while walking." An alco-sensor test revealed the presence of alcohol on his breath, with a reading of .10. At that time, he was placed under arrest for driving while intoxicated (first offense). He was handcuffed and searched. The search revealed two Ziploc bags in his pockets. One bag contained a green, leafy substance identified as five grams of marijuana. Another bag contained eight prescription pills, later identified as Alprazolam. He was given a Datamaster test at headquarters, which revealed his blood alcohol content to be .09 percent. A license plate check of the car revealed that he was not the owner. The owner was identified as a White Plains man. The owner was contacted by White Plains police in order to obtain information related to the suspect's use of the car. The owner later told police he wanted to report the car as stolen. Based on all information, the suspect was additionally charged with criminal possession of a controlled substance, unlawful possession of marijuana, operation of a motor vehicle with a blood alcohol content of at least .08 of one percent, open container of alcohol in a vehicle, third-degree unauthorized use of a vehicle, fourth-degree criminal possession of stolen property involving a vehicle. He was released on $250 bail and ordered to appear in Scarsdale Village Justice Court on March 29.
House fire
A contractor working on a Stonewall Lane house reported a fire in the attic March 24. Upon arrival, police saw a light smoke condition around the roof and chimney. Firefighters stretched hose lines to the house and attacked a fire affecting the second floor and attic. The wall next to the fireplace was opened to check for fire. It was noticed there was fire in the walls of the fire-floor, and firefighters were evacuated from the second-floor and attic. Firefighters then directed efforts to the first floor and basement to check for and extinguish any fire that was there. Fire detected in these areas was knocked down. This enabled firefighters to then attack the pockets of fire on the second-floor and attic. An aerial device was directed to the roof, and firefighters made two vent holes in the roof. Roof ventilation was hampered by six inches of spray foam insulation in the attic. Firefighters performed overhaul and salvage. A Westchester County cause and origin team was called to determine the source of the fire.
Police Chase Man on Dirt Bike
A reckless driver on a Yamaha dirt bike was chased by Greenburgh Police around 5 pm on March 29 when he recklessly drove into oncoming traffic and onto sidewalks to evade capture. He started out on Knollwood Road near Westchester Community College and then drove south on the Bronx River Parkway. Officers saw him come to a stop near the County Center and then proceed onto the sidewalk on Tarrytown Road where police tackled him.
He was identified as Mark Haughton, age 24 and charged with DWAI Drugs, Reckless Driving, Resisting Arrest, Reckless Endangerment, Unlawful fleeing a police officer and Criminal Mischief. All listed charges are A-misdemeanors. Haughton was also charged with multiple vehicle and traffic violations.
Identity theft
On March 23, a Church Lane man reported that an unknown person made multiple attempts to obtain fraudulent credit cards in his name and file a false tax return. In at least three cases, the potential creditor sent a letter to the man requesting further information. The man also received a letter from the IRS, stating his tax return had been filed but requesting further information. The man notified the creditors and the IRS that the applications and tax return were fraudulent.
On March 25, a Boulevard man reported receiving calls from Kohl's collections department regarding overdue credit card bills. The man, however, never had a credit card account with Kohl's. Further investigation revealed that someone opened a fraudulent account in the man's name. The account has a credit limit of $1,000, and it accumulated at least $826 in unpaid charges. The man informed Kohl's representatives that the account was fraudulent. They closed it and are following up.
In follow-up to a March 11 report that a Brite Avenue man's mail had been placed on an unauthorized two-week hold, the man came to headquarters on March 25 with additional information about possibly related criminal activity. The man told police he checked his credit report and learned that someone had fraudulently applied for a Citibank credit card in his name, without his knowledge or permission. One week later, the man received the fraudulent card in the mail. He called Citibank to cancel it.
Domestic matters
An Edgewood father called police because of a verbal argument with his 17-year-old son over the importance on doing one's homework March 20. Since the argument was only verbal in nature, police assistance was not needed.
An Edgewood mother reported her daughter's ex-boyfriend showed up at her house to drop off mail for her daughter March 25. She told the ex-boyfriend he was not welcome on her property. She asked police to communicate this message to the ex-boyfriend.
Disputes
A mobile caterer who services a Reimer Road construction site told police he had a verbal dispute with the driver of a competing mobile coffee provider March 21. Following the dispute, the competing driver left the area, but the mobile caterer wanted to report he incident in case further problems arise.
A taxi driver reported a fare dispute with a Ridgecrest East passenger March 26. The issue was resolved without police intervention.
Footprints
A Crawford Lane man returned home and saw footprints on his deck March 20. Police determined the footprints were made by an officer checking the house during a "dark house" check the day before.
Water and heat
Police turned off a running hose at the side of a Secor Road house and checked on the elderly resident inside March 22.
A hissing noise in a Fox Meadow Road house was determined to be caused by the house's forced-air heating system March 22.
Confusion
A Parkfield Road woman reported a "possibly confused" man attempted to enter her house. She described the man as approximately 60 years old, with dark-skin, possibly of Indian or Hispanic descent, and wearing baggy jeans and a dark T-shirt. She said it seemed like the man thought the house was his and seemed surprised when he saw the woman. Once confronted, the man left the woman's property and allegedly went to a few more houses, attempting to enter the front doors. Patrol canvassed the area and local train stations. They did not find a man fitting the description. The woman said she did not believe the man had criminal intentions but may have needed assistance due to confusion.
Garage door
A caller reported a Penn Boulevard garage door was open while the homeowners were away March 25. Police closed the garage door and attempted to notify the homeowner. The keyholder, instead, was notified. The keyholder said the garage door had been opened because he was entering the garage to perform engine maintenance on a car.
Cars and roadways
On March 20 and 21, police issued parking summonses to the owner of illegally parked cars on Freightway Road.
On March 21, police noticed an occupied car, with its lights off and the engine running, parked outside the Chase Road post office at 2 a.m. Patrol questioned the driver, who was a Scarsdale resident, who said he and a friend were out playing "Pokemon Go." It was explained that this game requires players to travel to specific areas to advance.
On March 21, police issued one parking summons to the owner of an illegally parked Suburban on Sage Terrace.
Police called a towing service for a car with a flat tire on Post Road March 21.
Police issued parking summonses to the owners of illegally parked cars at Lockwood Road and School Lane March 21.
A tree fell on Richbell Road March 22. The highway department was called to remove it. Police stood by.
Verizon was notified about a fallen wire on Wayside Lane March 22.
Cablevision was notified about an open junction box at Crossway and Weaver Street March 23.
On March 24, a caller reported seeing a man with dark hair and a green backpack throwing rocks from the Fenimore Road bridge. The man was gone when police arrived.
Police issued a summons to a car parked left to curb on Hamilton Road March 24.
Patrol helped a driver get her car unstuck from ice and mud on the side of Palmer Avenue and Bansom Road March 25.
A group of bystanders helped a driver push her car free from a pile of snow on Palmer Avenue March 26.
Six car accidents were reported in the village this week.
Lost dog
A loose, golden-colored, mixed-breed female dog with a white face was found near the intersection of Murray Hill and Post Roads March 21. It was wearing a red collar. Attempts to contact the owner were unsuccessful. The dog was picked up by New Rochelle Humane Society, along with a village code violation summons to be given to the owner.
Wildlife
A Harvest Drive woman reported finding a dead rabbit on her driveway March 24. The rabbit was missing its head. The woman said she thought the incident was worth documenting; so she told police. Police suggested the rabbit might have been injured during an incident with another wild animal, or it might have been dropped by a bird of prey. The woman advised no further follow-up was needed.
An injured raccoon was found at the corner of Post and Murray Hill roads March 24. Patrol shot the raccoon and notified the highway department regarding the removal of its carcass.
Signs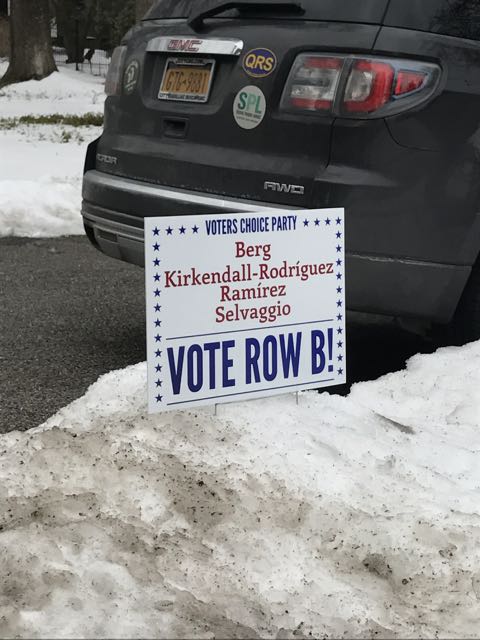 On March 20, a Forest Lane woman and a Wakefield Road man each reported a man in a burgundy-colored four-door sedan remove "Voters' Choice" political signs from their respective yards. The man and woman allegedly received information that the signs needed to be placed at least 14 feet away from the street; however, each sign had only been placed three to five feet away from the street. According to police information, a representative from the highway department removed all signs illegally placed in the village right-of-way.
On March 20, a political sign was also reported to have been removed from a Fox Meadow Road lawn. The sign had allegedly been placed only seven feet from the road, which would have located it within the village right-of-way.
On March 20, a Ferncliff Road resident reported the theft of political signs from his property. No further information was provided.
Bob Berg of Tisdale Road reported signs were stolen from his lawn and the lawns of several of his neighbors. March 20. According to the candidate, three signs were removed from his property, without his permission or authority, sometime between 2 p.m. and 4 p.m. He told police the signs had been placed approximately five feet from the curb. This meant that they had been positioned within the village right-of-way.
Village code
On March 20, police issued a village code violation summons to a Post Road homeowner who parked a commercial box truck in his driveway overnight.
Police advised a solicitor he needed a permit to continue going to door to door, marketing his services, in Scarsdale March 25. The solicitor was on Mamaroneck when police encountered him.
Lost and found
A taxi company manager reported a license plate was lost from one of his taxis March 20.
A license plate was found in a Crane Road parking lot March 21. A receptionist at the business location told police she had identified the owner and would attempt to talk with him or her.
Someone found a wallet and brought it to police March 22. Patrol located the owner, a Post Road man, and returned it to him.
On March 25, a Brewster Road mother reported her daughter lost a violin at Fox Meadow School Feb. 17.
A cell phone was found at the corner of Post and Fenimore roads March 25. It was password-protected and set to function in a different language, possibly Chinese, so police were unable to retrieve the owner's name and contact information. Police vouchered the phone at headquarters.
Firefighters
Firefighters notified Con Edison about gas odors on Meadow Road and a pavement crack in the Scarsdale Pool driveway March 20.
A loose fuel cap resulted in gasoline spillage in a Dolma Road garage March 31. This caused an odor that dissipated after the cap was secured and the garage was ventilated.
A leaking interior oil tank caused several gallons of fuel oil to spill on the basement floor in a Tyler Road house March 22. Firefighters used plug and dike putty to stop the leak temporarily. They placed absorbent pads on the oil in order to soak it up from the sump pump area. The oil company was contacted for follow-up.
Firefighters helped Greenville Fire Department with a structure fire in a kitchen located in a Central Park Avenue strip mall March 23.
A smoke detector was chirping in a Vernon Road house March 23. Firefighters determined the detector was old and advised replacement.
A two-year-old child accidentally got locked inside a Chesterfield Road bathroom March 24. Some firefighters observed the child through a window, while other firefighters worked with the door. With the homeowner's permission, a locking mechanism was disassembled and removed, causing minor damage to the door. The child was released from the bathroom, unharmed.
Slightly elevated levels of carbon monoxide were detected in a Secor Road house. No obvious signs of a carbon monoxide leak were detected. Firefighters deduced the cause might have been a car started in the garage, via remote key fob starter, with the garage door closed. Con Edison was called to check the safety of all gas-fired appliances.
This week, firefighters assisted at one car accident in the village. They responded to four false carbon monoxide alarms and nine false fire alarms caused by device malfunction, mistaken keypad activation, system testing, battery change, cooking smoke and construction dust.
From the Scarsdale Police: Autism Awareness Patch Challenge: April 2017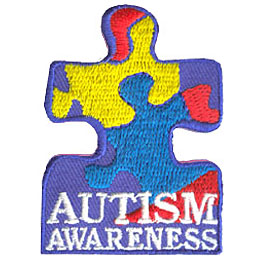 The Scarsdale Police Department will be participating in the Autism Awareness Patch Challenge during the month of April 2017. During this period, Scarsdale Police cars will display the Autism Awareness Patch to publicly communicate their participation and express support for individuals with disabilities.

The Autism Patch Challenge endeavors to promote greater public awareness and acceptance of autism, as well as to call attention to local public safety efforts to recognize through special policies and practices the unique needs of persons with disabilities, including autism.

Scarsdale Police Department personnel undergo specialized annual training in order to appropriately interact with and assist persons with disabilities, includingindividuals with autism. We are committed to the highest standards of public service and safety for all persons. For more information about autism, please visit Autism Speaks online at www.autismspeaks.org.

This report covering police and fire department activity from March 20-26 was compiled from official information.

This police report is sponsored by Scarsdale Security who does more than just security. Contact them about remote video for your home or business. Call 914-722-2200 or visit their website.
BLOG COMMENTS POWERED BY DISQUS