More Arrests at Massage Parlors and another DWI
Published: Wednesday, 05 April 2017 11:13
Traci Dutton Ludwig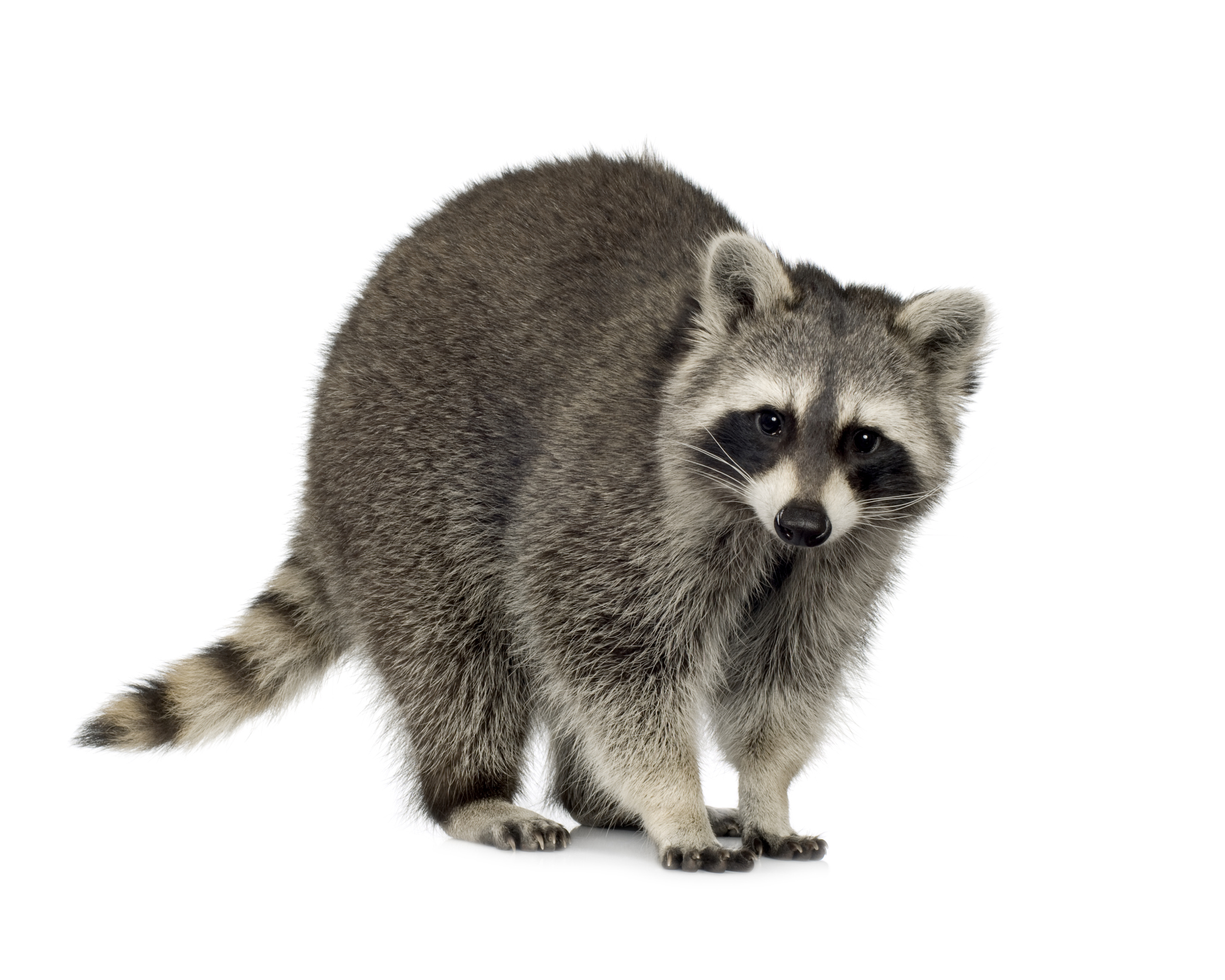 Raid at Spa 114: Greenburgh Police continued their crackdown on massage parlors this week, arresting three more unlicensed massage therapists for practicing without state licenses. One of the masseuses was also arrested for prostitution when she offered to engage in sexual conduct with an undercover police officer. The arrests were made on April 4 at "Spa 114" at 114 South Central Avenue in Hartsdale. The three suspects were taken to Greenburgh Police Headquarters to be booked, processed and released.
Yanyu Dong, age 35 of Ridgefield, New Jersey was arrested for prostitution and unlicensed massage, while Gye Shun Han, age 50 and Bongok Gu, age 48, both from Flushing, were arrested for unlicensed massage. Spa 114 was closed for the evening after the arrests.
DWI Arrest
On March 31, police arrested an Ardsley man, on misdemeanor charges of driving while intoxicated (first offense), aggravated DWI with a blood alcohol level of at least .18, third-degree assault with intent to cause physical harm, obstruction of government administration and resisting arrest. He was also charged with having an open container of alcohol in a motor vehicle and refusal to take a breath test – which are infractions. Patrol initially responded to Garth Road at approximately 6:20 p.m., on the report of a parked car obstructing traffic flow. Upon arrival, police saw the suspect's 2016 Nissan parked in front of a Garth Road building. The suspect was sitting in the driver's seat, fumbling with his hands. Patrol tapped on the window and indicated for the driver to roll down the window. The man attempted to unlock the car approximately 8-10 times before successfully opening his door. At that time, a strong odor of an alcoholic beverage was detected. The man said he was on his way home. Patrol asked the man for his driver's license, and the man removed a glass containing a clear liquid from between his legs and placed it in the car's center console. The liquid was later determined to be vodka. An empty vodka bottle was also observed in the passenger seat. In talking with patrol, the man was unable to answer simple questions, and he was so unsteady on his feet that he was unable to perform field sobriety tests without the risk of falling. The suspect advised he would not comply with any requests for testing, including patrol's request to administer an alco-sensor pre-screening test. He was told he was being arrested for driving while intoxicated and ordered to get into the police car. According to the police report, he was having difficulty getting his feet inside the vehicle. Patrol leaned over in an attempt to help him maneuver his feet, and the suspect allegedly attempted to kick patrol, interfering with the process of lawful arrest. Patrol was able to avoid being struck by lunging backwards out of reach. Patrol regained control of the situation and secured the man in the caged area of the patrol car. At headquarters, he was placed in a holding cell and continued to be uncooperative. He refused to provide pedigree information and answered almost all questions with "no." When asked for his height, he advised he was 100 feet tall and weighed 60 feet. He was given his DWI rights but refused to sign a paper stating he had received them. At 7:15 p.m. and 67:45 p.m., he refused to take a Datamaster test to measure his blood alcohol level. At 8:09 p.m., he agreed to the test. It registered a blood alcohol content reading of .3 percent. Due to his high blood alcohol level, Scarsdale Volunteer Ambulance Corps was called for evaluation. Paramedics took his vital signs and blood pressure and determined that, although he was showing signs of intoxication, he was not in need of further medical assistance. He agreed and stated he did not want to be transported to White Plains Medical Center for treatment. The district attorney's office recommended bail of $2,500. Judge Joachim Alemany, of Scarsdale Village Justice Court, set bail at $500. Unable to post bail and refusing to contact a family member or friend to post bail, he was taken to Westchester County Jail. He was ordered to appear in Scarsdale Village Justice court on April 5.
Stalking
On March 29, Arthur Bercovits, 52, of Scarsdale was arrested on a stalking charge. A criminal complaint had been filed by a 44-year-old neighbor accusing him of stalking her, and various email messages and a supporting deposition were listed as evidence supporting the arrest. Police went to Bercovits's house and asked to speak with him. Police advised him of the charge and told Bercovits he was being arrested. He was released on his own recognizance, and an order of protection was issued in favor of the woman. Bercovits was ordered to appear in Scarsdale Village Justice Court April 5.
Identity theft
On March 28, a Carthage Road woman reported someone accessed her Bloomingdale's credit card account and fraudulently used it to purchase various items on Feb. 15. The woman discovered the unauthorized charges when she received a statement in the mail on March 21. She said she opened the account in 2015 but never used it. Patrol advised her to inform the credit reporting bureaus and to monitor her accounts.
Harassment
On March 30, a 69-year-old Brite Avenue man reported receiving unwanted letters, cards and calls from an unknown woman. He started receiving the letters on or around Jan. 20. Two letters were lengthy, handwritten accounts of the woman's life and her alleged love for the man. Another piece of mail was a Valentine's Day card. Since the man did not know this woman, he wrote a letter back to her, requesting that she stop contacting him. On March 29, the man received multiple phone calls from the woman. She left voicemails exhibiting a state of emotional distress. The man wanted to inform police because he said he does not know the woman or what she is capable of. The man said he will block her number, in an attempt to cease her communications.
Dispute
A Metro Deli employee reported a fellow employee physically assaulted him during an argument in the basement of the Palmer Avenue deli April 1. The employees allegedly have an ongoing dispute. One employee accused another of following him into the basement. During a verbal altercation that allegedly became physical, one employee fell to the ground. The employee who fell accused the other employee of trying to kick him at that point. The employee accused of kicking denied the allegation. The manager instructed both men to "talk it out and shake hands." The employees said they were able to work together without their personal differences interfering with their job duties.
Domestic matter
A Quaker Ridge mother called police to report her 21-year-old son was arguing with her over buying a car March 27. Police advised the family they should sit down and attempt to work out their differences regarding the car. According to the incident report, the incident did not require police intervention because the argument remained verbal.
Help
Police asked a woman standing on the corner of Post Road and Huntington Avenue if she needed any assistance March 27. She said she got off a bus because she was not feeling well. Police offered to call an ambulance, but she refused. She stated her boyfriend was on his way to pick her up, and patrol waited until she was safely picked up.
Cars, roadways, potholes
Patrol helped a driver jump-start his car with a battery pack March 27.
On March 29, a caller reported deep potholes on Post Road. The department of transportation was informed for repair.
On March 29, an Elmsford man got into an accident on Mamaroneck Road. He was allegedly trying to avoid a collision with another vehicle and accidentally struck a road sign. While addressing the accident, police realized the driver's insurance had lapsed on March 10. Therefore, the car's registration was suspended. Patrol removed the car's license plates and issued the man an appropriate summons. The car was towed to the registered owner's address.
Con Edison was called about a fallen wire on Meadow Road March 31.
Police removed debris from Post and Kingston Roads March 31.
Police called the highway department about two incidents of fallen trees on Heathcote Road and Palmer Avenue April 1.
On April 1, potholes were reported on Weaver Street and Post Road.
On April 2, potholes were reported on Mamaroneck Road. Repair was scheduled.
A driver's car ran out of gas on Post Road April 2. The driver walked to get a can of gas from a gas station April 2.
Ten car accidents were reported in the village this week.
Raccoons
A raccoon was trapped in the east stairwell of the Christie Place garage March 27. Patrol called a pest removal company and remained on scene until a representative arrived to pick up the raccoon.
Patrol contacted the highway department to pick up a dead raccoon on Shawnee Road March 28.
A Montrose Road resident reported a raccoon in her backyard walking slowly April 1. It appeared to be injured; so the resident called police. When patrol arrived on scene, the raccoon ran off in the woods. It did not seem to be sick.
Patrol removed a dead raccoon from Post Road April 2.
Civil matter
A Tunstall Road landlord advised her tenants were leaving the country and breaking the lease agreement March 27. Police advised the landlord it was a civil matter.
Lost and found
A passerby found a set of keys, with attached membership cards, on Boulevard and gave them to police for safekeeping March 28. One of the keys was for a Hyundai.
The owner of Parkway Diner, on East Parkway, reported a woman left her handbag in his establishment March 29. The woman realized she left the handbag there and told the owner she would pick it up later that day. On March 30, the woman had not yet returned for her handbag, and the owner decided to give it to police for safekeeping. Patrol attempted to contact the owner, but they were not successful in reaching her.
A Carman Road resident reported losing her driver's license somewhere in the village April 2.
Firefighters
Smoke on Nelson Road was traced to a properly operating fireplace March 27.
Con Edison was notified about an outdoor gas odor on Pinecrest Road March 27.
A wall oven in a Rural Drive house was malfunctioning March 28. Firefighters shut off the oven at the circuit breaker and advised the homeowner to have it repaired.
A cooktop in an Oak Way house was malfunctioning, and firefighters shut off the circuit breakers and advised the homeowner to have it repaired March 28.
On March 28, a homeowner reported an electrical problem in a Greendale Road house. There, firefighters found an emergency generator's power switch buzzing, water dripping from the transfer switch enclosure and an electrical burning odor in the basement. Con Edison cut power to the house. The generator was separated from the power supply so repairs could be made.
Water was leaking from a faulty boiler in a Walworth Avenue house March 29. Firefighters disconnected the power.
Firefighters disconnected a faulty propane tank from a barbecue grill at an Innes Road house and advised the homeowner to return it to the vendor March 31.
Con Edison was called to address a gas leak in an Aspen Road house for sale and fallen wires on Meadow Road March 31.
Con Edison investigated a gas odor on the second floor of the Scarsdale Library April 1. No cause of the odor was found. However, firefighters and Con Edison personnel found a gas-powered snow blower in the lobby and a gasoline can in the basement. They advised library staff to remove these items in an attempt to remove the odor from the building. The fire inspector was informed.
Firefighters helped a Boulevard homeowner get a sump pump working, in order to remove approximately six inches of water from the basement, April 1.
This week, firefighters assisted at two car accidents in the village. They responded to seven false alarms caused by device malfunction, cooking smoke, hair spray, paint fumes and leaking water.
This report covering police and fire department information from March 27 to April 2 was compiled from official information.

This police report is sponsored by Scarsdale Security who does more than just security. Contact them about remote video for your home or business. Call 914-722-2200 or visit their website.
BLOG COMMENTS POWERED BY DISQUS