Police Report: Porsche 911 and Mercedes Benz Stolen From Fox Meadow Driveways Plus DWI Arrests and Car Break-ins
Published: Tuesday, 18 April 2017 15:36
Traci Dutton Ludwig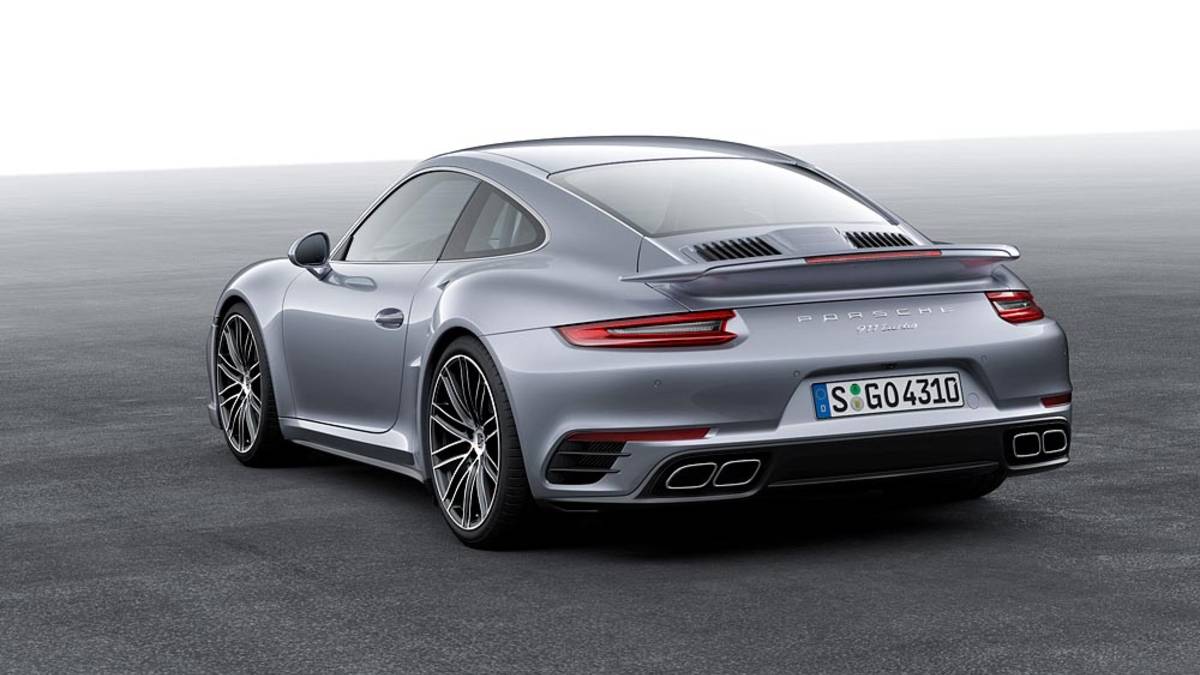 Two high-priced cars were stolen from driveways in Fox Meadow overnight on April 15-16. In both cases, the owners only realized the cars were missing when they woke up Sunday morning and saw that the cars were missing from their driveways.
At 8:53 am on Sunday, the owner of a blue 2017 Mercedes Benz GLS450 reported that the car was missing from a driveway on Carstensan Road. The owner last saw the car the previous night at 11 pm. The keys were inside the car and it was left unlocked in the driveway. The car was valued at $85,000. The owner was attempting to use the mobile app to locate the GPS location of the car.
That same night, a gray 2017 Porsche 911 Turbo Cabriolet, was stolen from a driveway on Kensington Road. A Mercedes Benz SUV was blocking the Porsche in the driveway, but the thieves left tracks in the grass where they drove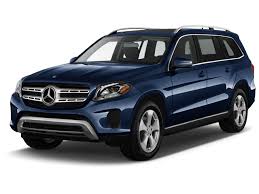 the car to get around the Mercedes. The door to the Mercedes was left slightly ajar but nothing appeared to be missing from inside the car. The owners last saw the car at 9:45 pm the previous night and thinks the second set of keys may have been in the glove box of the car. The GPS system on the car was not activated. The car was also out of view of the home video camera.
Police report: Holiday week marred by stolen cars, DWI arrests, stolen cash and car break-ins
Trespasser
A Cambridge Road couple called police at 4:30 a.m., April 13, to report a man wearing a gray hoodie was caught looking into the rear windows of their house at 4 a.m. that morning. Video footage of the man was captured. It showed the man looking into the house and being surprised by automatic lights coming on. When the lights came on, the man fled. Police are following up.
DWI arrests
Nicholas Casiano, 22, of Yonkers, was arrested on charges of driving while intoxicated (first offense), operation of a motor vehicle with a blood alcohol level of at least .08 of one percent, and moving from a lane unsafely, at approximately 3 a.m., April 15. While conducting traffic enforcement on Post Road, patrol observed Casiano's 2011 Toyota driving erratically and crossing over pavement markings. Casiano told police he had had several beers approximately three hours earlier at a bar in White Plains. He failed field sobriety tests and showed physical symptoms of intoxication. An alco-sensor test revealed a reading of .14. Later, at headquarters, a Datamaster test measured Casiano's blood alcohol content at .12 of one percent. He was released and issued an appearance ticket for Scarsdale Village Justice Court, returnable on April 19.
Susan J. Kanchewa, 25, of Larchmont, was arrested on charges of driving while intoxicated (first offense), operation of a motor vehicle with a blood alcohol level of at least .08 of one percent and operating a motor vehicle without insurance, at approximately 3:30 a.m., April 16. Police were alerted to Kanchewa's condition after she turned onto Garth Road from Popham Road, attempted to park her 2005 Toyota and struck an occupied police car. While speaking with Kanchewa, police detected a strong odor of alcohol on her breath. She told police she had previously consumed three Tequila drinks at a Port Chester restaurant several hours earlier. She was showing physical signs of intoxication and was uncoordinated while trying to present patrol with her license and registration card. At one point she placed the registration card back into an envelope without showing it to patrol and was unable to correctly take it out of the envelope again. As a result, a passenger in the car needed to remove the registration card and give it to patrol. Kanchewa failed field sobriety tests. An alco-sensor test revealed a reading of .20. Later, at headquarters, a Datamaster test measured Casiano's blood alcohol content at .16 of one percent. Kanchewa's car was parked at Freightway Garage and Kanchewa was monitored by a police matron during arrest processing and detainment. She was offered an opportunity to make a phone call, but she said she had to think about whom she would call and would advise police when she was ready. She did not make a call. She was released and issued an appearance ticket for Scarsdale Village Justice Court, returnable on April 19.
Stolen money
On April 12, a woman reported money was removed from her desk in the general office at Scarsdale High School. The money was last seen in the desk at 3:30, April 7. It was discovered to be missing at 10 a.m., April 11. She believes the desk was left in a locked condition during the time frame of the money's disappearance.
Car break-in
A Crossway woman reported her car was entered overnight April 10, and a hard hat, safety vest and loose change were removed.
A Harvest Drive resident reported items were stolen from two cars overnight April 10. One resident reported a garage door opener, a $50 gift card to Dick's Sporting Goods, MAC lipstick and an insurance card were stolen from a 2016 Chevy Malibu. She also said an Easton youth bat, the car's owners manual and $10 in coins were stolen from a 2015 Honda Pilot, which was the resident's second car. At least one car was parked in the street. The resident was not sure if either car had been locked.
A Stratton Road man reported three cars parked in his driveway were entered and rummaged through overnight April 10 to April 11 – a 2015 Lincoln Navigator, a 2015 Jeep Wrangler and a 2015 Jeep Grand Cherokee. The doors to the cars were found ajar, and the contents of the center console were found scattered over the front seats. An EZ Pass device and approximately $5 in coins was stolen from the 2016 Lincoln Navigator. A bottle of Versace cologne was stolen from the 2009 Jeep Wrangler. Nothing was stolen from the 2015 Jeep Cherokee. A review of video surveillance showed two unknown individuals enter the cars and rummage through them at approximately 4 a.m., April 11. Police are following up.
Identity theft
On April 10, Jefferson Road woman reported $139.82 in fraudulent charges had been made on her daughter's HSBC credit card in the past. The card was subsequently cancelled, and a new card was issued March 29. Since that time, two additional fraudulent charges were discovered on the new card. These charges totaled $20.37. The card was closed, and HSBC advised the woman to file a police report.
On April 14, a Brewster Road resident reported someone used his personal information to open a fraudulent account with Sprint sometime this year. He called Sprint to close the account after he received a bill.
On April 14, a Thornwood Place man reported someone used his identity to open several fraudulent credit accounts in 2016. The man learned of the fraudulent credit accounts while investigating his credit score for the purpose of refinancing his mortgage. An address frequently used on the fraudulent accounts was in Orlando, Florida.
Sleepwalker
At 9:30 p.m., April 16, a Ridgecrest North woman reported someone was banging on her front door, crying. Patrol went the house, canvassed the neighborhood and discovered the person was a neighbor's son who had been sleepwalking. The neighbor said the family had just returned from a trip, and while the neighbor was unpacking the car, his son sleepwalked to the woman's house and knocked on the door.
Family matters
On April 11, a 13-year old girl and her mother were arguing and the girl called her father, from whom the mother is divorced. The father called police. Police went to the house and determined the girl and her mother were having a disagreement, and no crimes were involved. It was determined to not be a police matter.
At 9 p.m., April 16, a man called police stating his "ex-wife" was banging on his locked bedroom door, harassing him. Patrol arrived at the scene and spoke with both parties. The man and his wife are in the process of getting divorced. The man had locked himself in his bedroom to sleep. His wife had been out all day and said she was having trouble locating her husband when she returned. He was not answering his phone, and she was concerned that his bedroom door was locked. She said she was knocking on the door to check on his and make sure he was ok. No further police assistance was required.
Threat
A woman called police stating her baby's daddy was threatening to harm her April 11. The woman was in Yonkers; so police contacted Yonkers police to handle the matter.
Urination in public
A Colonial Road homeowner reported a driver parked his car in the homeowner's driveway, got out of the car, crossed Mamaroneck Road, urinated, returned to the car and drove way around 4:15 p.m., April 12.
Lock out
A Fox Meadow Road nanny accidentally locked herself out of the house with three young children April 13. She said she was taking the kids on a play date and forgot her keys inside the house. Police helped her call her employer, who came home from work to unlock the house.
Greenacres playground
On April 14, a person notified police with the following tip: "There is an increasingly concerning situation at the Greenacres playground. Young men from surrounding towns gather there daily to play basketball – they are smoking, swearing profusely, and there is a distinct smell of marijuana throughout the afternoon – most recently from two cars parked at the school. Local kids have recounted being pressured to get off the basketball court so that these men can play. Young families often ask them to stop swearing while their kids are around. There is rarely any monitoring of the situation, and many have said that it is only a matter of time before this turns from being a nuisance to being a more dangerous situation." As a result, police went to the playground to check it out. Police watched a group of four boys playing basketball for an extended period of time. No offensive language was used by the boys during patrol's observation. Patrol canvassed the playground and surrounding areas and found no evidence of marijuana use. Two kids playing basketball were local residents.
Mistaken location
A Fox Meadow Road woman called 911 to report "voices in her kitchen" April 14. She said she had injured her foot and could not open the door. She gave patrol her garage keypad so patrol could enter her house and check for possible intruders. Patrol entered the house, saw no one in the kitchen and attempted to contact the woman. At this time, the woman's son got in touch with police and said his mother was currently in the hospital. He advised she had mistakenly thought she was at home and called 911 over concern about hearing people's voices in the hospital.
Dust
A Crossway resident complained about clouds of dust in the air, allegedly "making it difficult to breathe," April 15. The dust was caused by repairs to Crossway tennis courts. The clouds of dust dissipated while patrol was there, and patrol informed the resident.
Screaming
A report of screaming on Garth Road was investigated April 15. Police determined a family with young, noisy children was in the area, and the loud noise caused by the kids prompted a caller to make the report.
Train station
A man was seen sitting on the southbound train station platform with his legs hanging over the edge April 16. Police responded and notified MTA police. Scarsdale police told the man to step off the platform, and the man complied. MTA police arrived and issued the man a citation for an open container.
Open trunk, door, window
Police noticed a car with an open trunk parked on Fox Meadow Road at 4 a.m., April 11. There were no obvious signs of criminality or forced entry. Police closed the trunk and left a note for the owner.
An open car door was discovered on a car parked on Brown Road at 6 a.m., April 12. Police closed the door and left a note for the owner to contact headquarters should any items be missing.
A car parked on Franklin Road at 4 a.m., April 13, was found with an open window. Police contacted the owner who said he parked it that way. Everything was found to be in good order.
A Hamilton Road woman came home and found the house door ajar April 14. She called police before she realized her husband left the door that way.
The door of a store was found open April 16. The store owner's father arrived at the store and secured it.
Cars and roadways
The highway department was informed of several potholes on Sherbrooke Road April 10 and Garth Road April 11.
The highway department was notified about a dead opossum on the side of Fenimore Road April 10. Arrangements were made for pickup and disposal of the animal's remains.
Police stood by while a flat tire was changed on a disabled car on Weaver Street April 10.
A Sprague Road man complained that a legally parked car in front of his house made it difficult for him to enter and exit his driveway April 11. Police contacted the owner to move the car.
A BMW was moved from Potter and Lee Roads to another location due to work being performed at the location April 11.
Workers were advised to move their cars from a curve on Carstensen Road to another location that was not blocking the view of oncoming cars April 12.
A man was sitting on a curb at East Parkway and Spencer Place, possibly blocking traffic and endangering himself, April 14. Patrol asked him if he needed any help. He said he was ok and was waiting for a train. He got up from the curbing and walked to the train station platform.
Police moved a dead raccoon to the side of Brewster Road, where it awaited sanitation pickup and disposal April 15.
Village code
Police told a Seneca Road homeowner to turn off his generator before 8 a.m., April 10, due to noise regulations.
Police dispersed kids playing basketball at Hyatt Field after dark, April 13.
On April 16, police issued a summons to a Fairview Road resident for loud and incessant barking from two dogs – one inside the house and one in the yard. No one was home, except the dogs, when police went to the house to address the matter and issue the summons.
Lost and found
On April 12, a Kingston Road woman reported losing her wallet while on vacation in Cancun, Mexico.
Two debit cards were found inside two ATM machines in the East Parkway Chase bank location April 13. Patrol attempted to contact the owners but only managed to inform a Chase Bank representative instead. The representative said the cards would be deactivated as a precaution and destroyed. Chase Bank would attempt to notify the owners.
Firefighters
A contractor cutting a concrete floor in a Christie Place business caused a carbon monoxide situation in a shared rear hallway April 11. Firefighters told the contractor to stop using gas-powered equipment indoors. Firefighters ventilated the building.
A commercial grade dehumidifier overheated and caused smoke to be released into a Coralyn Road house April 12. Firefighters disconnected the unit, removed it and ventilated the house.
Suspected smoke on Lebanon Road was determined to be dust and vapor due to painting work April 13.
Firefighters shut off the natural gas supply to a backyard barbecue at a Park Road house, due to a gas leak in the system April 16. They stood by for Con Edison.
This week, firefighters assisted at thee car accidents in the village. They responded to 23 false fire alarms, caused by device malfunction, cooking smoke, construction dust, burnt food and accidental keypad activation.
This report covering police and fire department activity from April 10-16 was compiled from official information.

This police report is sponsored by Scarsdale Security who does more than just security. Contact them about remote video for your home or business. Call 914-722-2200 or visit their website.
BLOG COMMENTS POWERED BY DISQUS