Police Report: Loose Dogs and Catcalls
Published: Wednesday, 31 May 2017 10:51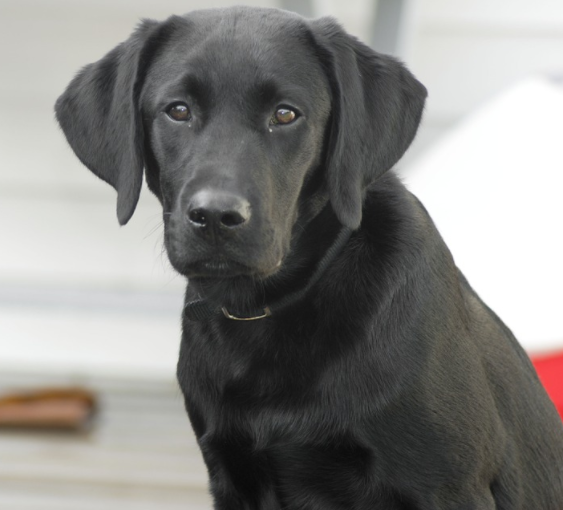 On May 22, a woman told police she needed assistance managing a loose black lab that was jumping at her and attempting to play with her dog at Boulevard and White Road. When patrol arrived, patrol observed the woman holding her own brown dog at shoulder level, while the black lab was close by her side. The lab did not have any tags or a proper leash. It took patrol several attempts to take control of the lab, as it ran along Boulevard and White and Johnson roads. According to police, the lab attempted to make contact with other dog walkers and pets in the area in what appeared to be an orderly but excited manner. Patrol attempted to find the lab's owner by knocking on doors on Clarence Road, near to where the woman first encountered the dog. Patrol found the owner, a Clarence Road resident, who was not aware that his dog had gotten loose. The owner thanked patrol for retrieving his dog. Patrol issued the owner a summons for having a dog at large.

On May 23, police up a loose golden retriever from Hamilton Road and turned it over to New Rochelle Humane Society. Later, the Hamilton Road owner picked up the dog from NRHS.

On May 27, police picked up a loose dog from Old Lyme Road. New Rochelle Humane Society picked up the dog from headquarters. The owner was contacted using tag information, and her son picked up the dog. He was issued a village code violation summons.
Traffic Summons
On May 26, police picked up a person – Jose G. Naulaguari, 39, of Elmsford – from Greenburgh police on the strength of an active bench warrant issued out of Scarsdale Village Justice Court. The warrant had been issued for failing to appear in court on May 10, on a charge of operating a motor vehicle with a suspended registration. Naulaguari was picked up by Scarsdale police and released on $100 cash bail with an appearance ticket for Scarsdale Village Justice Court, returnable on May 31.
Criminal Mischief
On May 27, a road sign at Dolma and Birchall roads was found damaged, and police removed it. It was classified as a possible act of criminal mischief.
Whistles and Catcalls
A Tunstall Road man reported that workers from a neighbor's construction site were whistling and cat calling at his wife May 22. Patrol spoke with the neighbor who said he had been overseeing the site the whole morning. The neighbor claimed none of the workers had behaved raucously or disrespectfully.
911
An Edgewood man called 911 reporting that his son was out of control and needed to see his doctor May 22. The son spoke calmly to patrol and agreed to see the doctor.
Doorbell
A Bell Road woman reported a man rang her doorbell and fled around 7 p.m., May 22. He was described as a bald man, with glasses and a black jacket. Police canvassed the neighborhood but did not find the man.
Help
Police stood by while a recently fired home health aid retrieved personal belongings from a Parkfield Road house May 22.

At 2:30 a.m., May 23, police checked an Oak Lane house after the homeowner reported she awakened to the sound of a television blaring in an adjacent room. She said she went to sleep with the TV off and she had not turned it on. Police checked the house and found no sign of criminality.

A father asked for help with his 21-year-old son regarding a discussion over the son's participation in an out-of-state program May 28.
Cars
A car stalled at Palmer Avenue and Heathcote Road May 22. Police stood by for a tow truck to take the car away.

A parked car was partially blocking a Greenacres Avenue driveway May 23.

Using the fob of a car key, police located the car parked on East Parkway, near Spencer Place May 23.

Seven car accidents were reported in village this week.
Village Code
Police issued a summons to an oak Lane resident whose alarm would not shut off May 28. The fire department was contacted to disconnect the alarm.
Animals
A caller reported a raccoon was "running amuck" in the snack bar of the Scarsdale pool May 24. The raccoon was inside a shed with the door closed. Patrol gave the snack bar manager contact numbers for three local trappers.
Lost and Found
Keys were found on the sidewalk of Heathcote Road and Palmer Avenue May 26. They were vouchered at headquarters for safekeeping.

Someone found a wallet in Aspen Park May 27. Police contacted the owner who said his mother would pick up the wallet from headquarters.
Firefighters
On May 23, a bank of switches overheated in a Horseguard Lane house, creating light smoke. Firefighters removed some plaster around the bank of switches to check for extension. No extension was found. Firefighters shut the circuit breakers and advised the resident to call an electrician.

On May 24, an air conditioning unit overheated in a Taunton Road house and caused a burning odor. Firefighters shut power to the unit and advised the homeowner to call for service.

The motor of a fish tank filter overheated and caused a burning odor in a Brite Avenue house May 25. Firefighters de-energized the fish tank and ventilated the house.

Firefighters helped a Brewster Road resident get back in her house after she was accidentally locked out May 26.

Firefighters and Con Edison addressed a gas leak in a Popham Road building and ventilated the structure May 26.

A Heathcote Road resident reported that flames emerged from two gas burners on a cooktop that was not being used May 26. Firefighters shut gas and power to the stove and advised the resident to call for service.

Firefighters used a hose to help remove spilled latex paint from Fenimore Road May 26.

A Stratton Road resident needed help extinguishing fire in a fire pit May 26. Firefighters put out the fire using pressurized water.

Village employees were using gas-powered power washers to clean the inside of Christie Place parking garage, and it caused elevated levels of carbon monoxide in the structure May 28. Firefighters ventilated the structure and advised the workers to use fans while operating the power washers.

Firefighters helped disable a loud car alarm on Oak Lane May 28.

On May 28, firefighters assisted a McDonald Place resident evaluate a garage door with a broken motor.
Oil residue was found in a sump pump with a burned-out motor in a Brookby Road house May 28. Firefighters put an absorbent pad in the pump and checked for oil leakage in a stream near the house. The county health department was informed for follow-up.

This week, firefighters assisted at three car accidents in the village. They responded to nine false alarms caused by device malfunction, cooking smoke, dust, manual pull station activation, shower steam and a latched detector head.
This report covering police and fire department activity from May 22-28 was compiled from official information.




This police report is sponsored by Scarsdale Security who does more than just security. Contact them about remote video for your home or business. Call 914-722-2200 or visit their website.

BLOG COMMENTS POWERED BY DISQUS